The family business
Back when I was younger, if you came and told me that I was going to be a fourth generation jeweller, I wouldn't have believed you. Not that I didn't love the business – I grew up helping my father in the shop, learning the trade and helping out doing whatever I could. Being there was always fun for me; yet, it never occurred to me that I would be a jeweller. When I started college, I decided to major in mathematics and economics, subjects that I thought would prepare me for the world of business, when I was ready to settle on whatever it was that I wanted to do. Along the way, I was surprised to realize that I was frequently applying all the new and interesting things that I was learning to the family business. I went to school to discover what I wanted to do with my life and it turns out that the answer was in my blood the whole time.
Most days, you will find me here, in the store, running the day-to-day operations and sales for Danielle B Jewelry
with my dad and Jacqui, the newest addition to the Danielle B family. And when I say family, I really mean family. Danny, my father, is the patriarch and owner of the store and probably hasn't missed a day since 1979. The namesake of the store, Danielle, is my sister, the corporation itself is named after my brother Michael, and my mother, is the curator and creative mastermind for most of the truly unique and avant garde pieces of jewelry here. I'm the middle child, and while the only thing that's named after me is the WIFI password, I think I'm the luckiest of them all. I get to be here every day, meeting our customers, which in my opinion is the best part of being in the jewelry business.
Ariel and Daniel Bruck
A beautiful business
My father always told me that the jewelry business is a beautiful one. Selling someone a piece of jewelry is a special privilege, because it allows us to become part of that birthday gift, engagement, or anniversary. We help create a memory that will be special to those individuals forever, and that's something. I get to come to work every day and build personal relationships with everyone that comes through that door. For me, my job is an outlet that allows me to connect with amazing people that I otherwise might not have met. To be able to provide customers with an item that will be part of their story, is a really personal experience. Not many businesses and industries allows you to sell items that are timeless and that can span lifetimes and generations and for that I'm grateful.
How to make it work
Over the years, the jewelry business has seen many changes. Back in 1979, when Danielle B opened its doors in Manhattan for the first time, the rent was cheaper, there was less competition, less big box jewellers, and sales were more easily made. Today, times have changed and in order for our family business to grow, we've also had to be more agile and stand out against our competition.
In order to achieve this, we decided that we had to make our products really unique. That's really easier said than done in a city like New York, but like I said before, my mother has always been a visionary. Before it became an industry philosophy, my mother's mantra was:
Jewelry is fashion and fashion is jewelry.
She's always been one step ahead in the way that she sources and selects the pieces that we sell in-store. Her taste is one of kind and as result, our customers always gets a unique piece of art at a competitive price. This is how Danielle B has been able to persist through the bad times and excel through the good.
We also believe in giving the best customer service out there. That's probably a no brainer for most retailers out there, but we really believe it and it's been ingrained into every interaction that we have with our customers.
Somewhere along the way, the jewelry industry got a bad rep, and there are still a lot of customers out there who approach jewelers with fear and suspicion. My ego drives me to fix this perception of the industry and to give customers a space where they feel welcome and unintimated regardless of their budget each and every time that they come in.
When I started working here, a 16-year-old kid, who looked like he could barely afford two tickets to the movies came in looking for a gift. To me, it doesn't matter who you are, or what you look like. I helped him like I would have helped anyone else, and in the end, he purchased a fairly expensive necklace for his girlfriend, which was a big sale for me at the time. I was happy with that sale, but truthfully, I would have been happy with anything that he would have been proud to gift to someone. To me, making sales is easy when you believe in your product and when you're genuine.
Danielle B is built on the loyalty of repeat customers, word of mouth and being gracious and helpful to everyone who comes in. Just this morning, we had a regular customer who came in to get a piece of jewelry repaired and he left with a brand new watch. That same morning, I had another customer who came in just to say hi! These are the interactions that drives us and our business forward!
The future for Danielle B Jewelry
The ideal state for us, in order to be positioned as leaders in the industry, is to be omnichannel. In 2017, we'll be renovating our entire store. Our in-store face lift will be accompanied with a cloud-based point of sale, which will allow us to run our jewelry store from anywhere, which is increasingly important if we hope to one day open another store and to hire more amazing employees. Our store is sandwiched in-between numerous hotels, Times Square and Central Park, so we have lots of international customers coming through the door. We want to be able to continue to build relationships with our international customers even after they return home, so we want to open up a Danielle B Jewelry online store. We want to scale our business internationally and we know that doing that will not only require PR and social media initiatives, but also the right in-store and online tools.
The road ahead will be full of hard work, and like my father says, being an entrepreneur is like dancing the tango. Sometimes you need to need to take two steps backwards, before you take one step forward. However it happens, I'm confident the future of Danielle B Jewelry will be nothing but bright.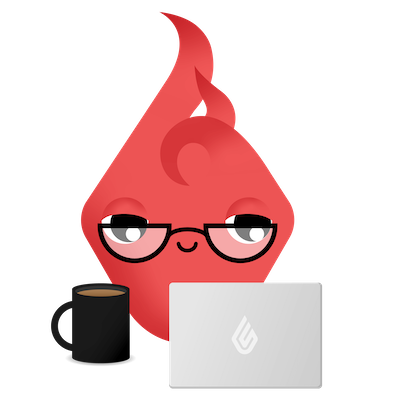 News you care about. Tips you can use.
Everything your business needs to grow, delivered straight to your inbox.