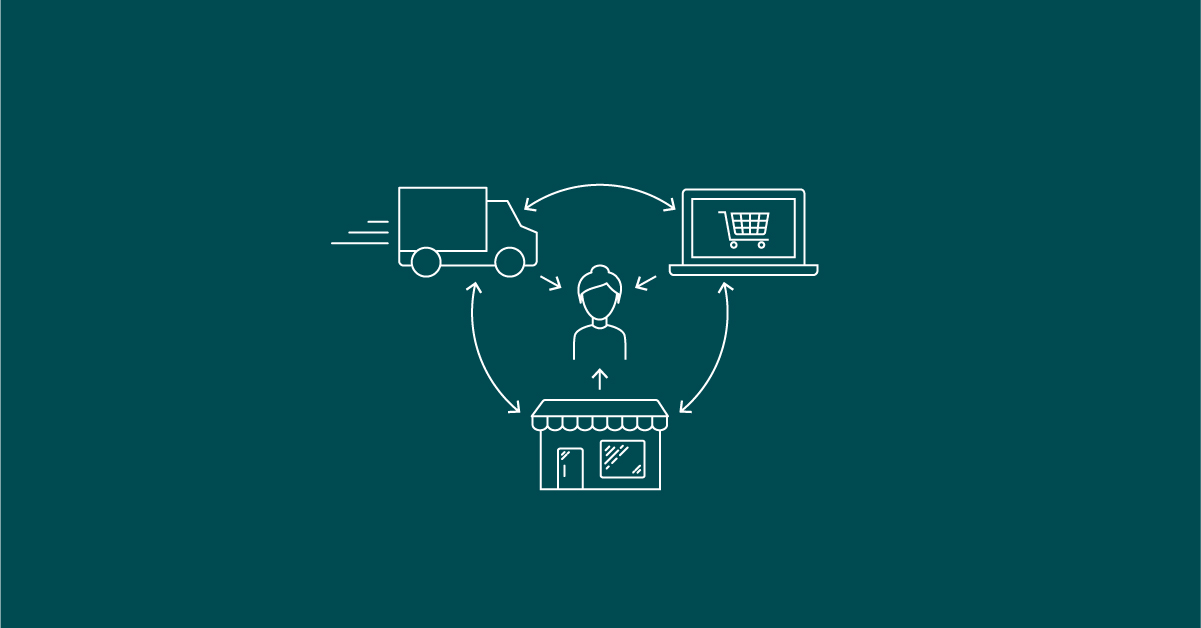 Are you thinking of taking your business direct to consumer online and in-store?
Well, you aren't alone.
Direct to consumer commerce has a host of benefits for retailers. Unlike selling through third-party distributors, direct to consumer commerce gives retailers complete ownership over their sales and customer data, and builds more personalized customer relationships.
Unlike selling through third-party distributors, direct to consumer commerce gives retailers complete ownership over their sales and customer data, and builds more personalized, interactive customer relationships.
But what's driving the rise in direct to consumer commerce and how can retailers use this approach effectively?
In this post, we'll give you a crash course on this retail trend:
Let's dive in!
Sell directly to your customers
With Lightspeed eCom, you can connect your physical retail store's inventory with your online store and start selling to your customers online, faster. Contact our team of experts today to see how Lightspeed can work for your business.
What is direct to consumer commerce?
Direct to consumer, or DTC, is exactly what it sounds like—brands selling directly to consumers rather than through a retailer, wholesaler or other distributors.
Today, tech is driving a new wave of direct to consumer commerce for all sorts of brands. There's a number of now well-established brands who grew exponentially using the direct to consumer business model like Warby Parker, Casper, Glossier and Everlane.
How is direct to consumer commerce transforming physical retail?
Really successful direct to consumer brands also use their retail spaces as a vital brand building touchpoint. The right interaction between a first-time visitor could create a lifetime of loyalty.
How are DTC brands making their stores memorable? With experiential retail spaces.
For example, Casper opened find them online in New York City, which aims to help people take a 30-minute nap in one of their Casper-furnished nap pods, rather than sell them a product outright. It's a long-term, brand-building play that gets consumers to experience their products and hopefully everything from their mattress to their pillows down the line.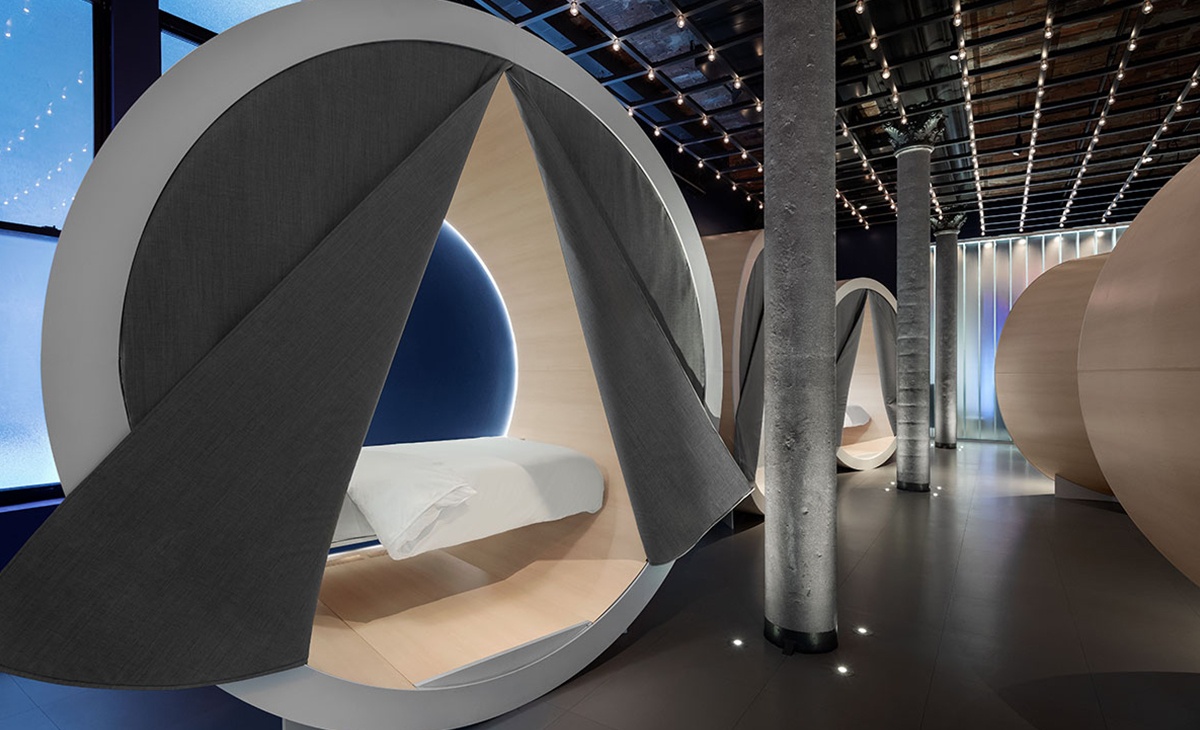 Casper's New York City retail space was designed to deliver the perfect 30-minute snooze.
Likewise, big-name brands like Nike, who traditionally sold through wholesalers and third-party distributors, are shifting their retail strategy because clear that direct to consumer is the best way for them to have full control over the customer experience.
That, in part, is why Nike selected John Donahoe, a tech executive, as their next CEO. Mark Parker, Nike's former CEO, said in a statement that "his expertise in digital commerce, technology, global strategy and leadership combined with his strong relationship with the brand, make him ideally suited to accelerate our digital transformation and to build on the positive impact of our Consumer Direct Offense."
The footwear giant also announced that they will stop selling through Amazon, favoring a direct to consumer approach instead. "As part of Nike's focus on elevating consumer experiences through more direct, personal relationships, we have made the decision to complete our current pilot with Amazon Retail," said Nike in a statement to Bloomberg.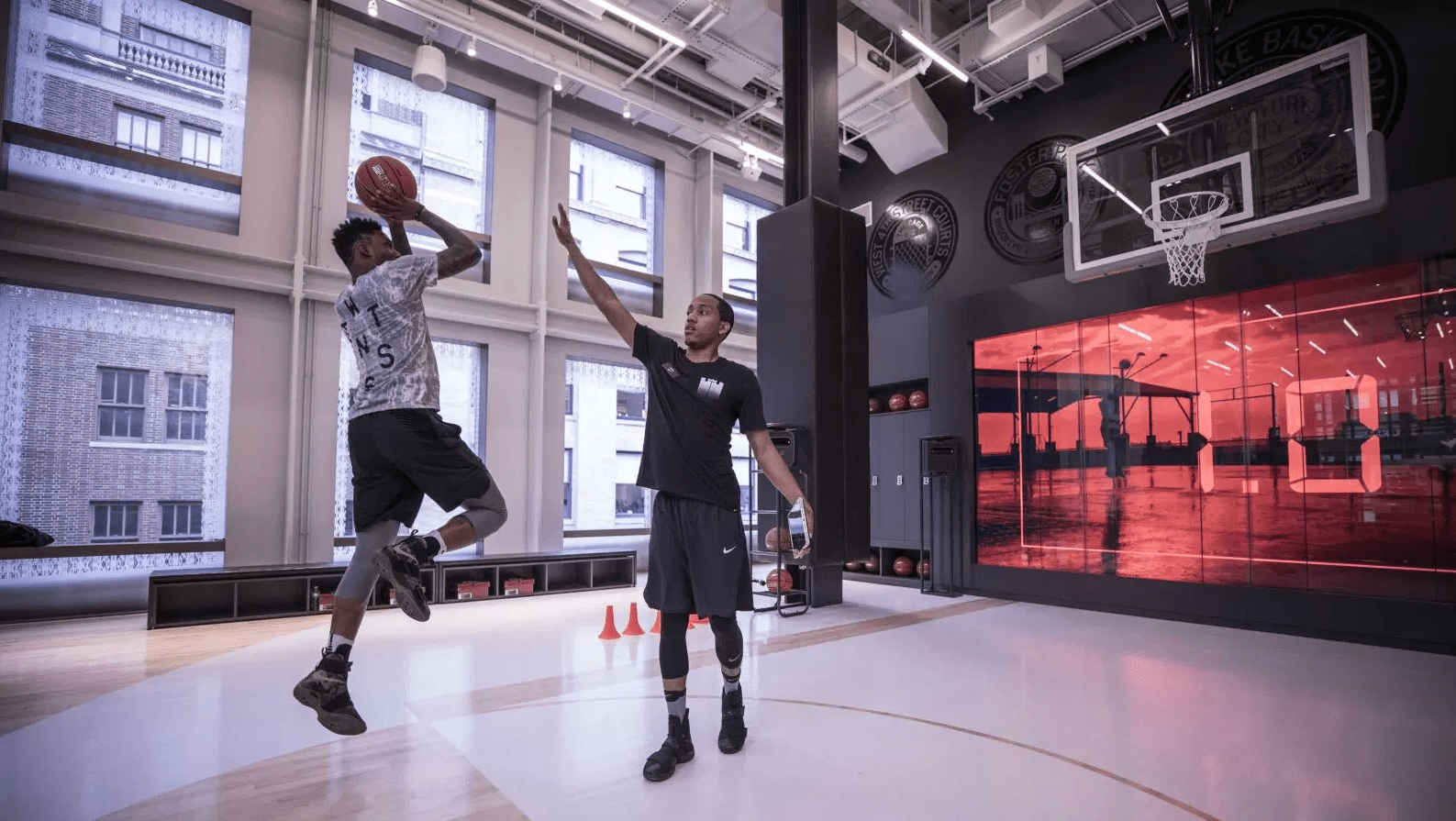 Nike's New York City flagship store wants customers to play with their products – literally!
Selling direct to customers gives brands complete control over how consumers interact with their brand. This opens the door for immersive experiences, stronger brand connections and a bigger opportunity for personalization.
What is driving the rise of direct to consumer commerce?
More and more brands are going DTC because they have complete ownership of the customer experience and can use customer data and feedback to continuously improve it. Customers feel like they're part of the company, helping it develop its products, services and experience.
Thanks to advances in technology, the direct to consumer business model is more manageable, even at the startup phase.
In the past, the main way to reach more customers was through department stores like Macy's—stores with brand recognition and a ton of in-store foot traffic. These used to be the major point of product distribution, and merchants had to work through other retailers and wholesalers to get their products on shelves. It was a challenge not only to get your foot in the door, but to also fulfill massive purchase orders consistently.
But today, consumers can shop and complete transactions entirely online if they want to. The direct to consumer business model has democratized the retail industry..
Small, independent brands may have struggled to gain representation in physical stores under previous models. You had to convince the retailer, distributor or wholesaler that customers would buy your product and produce enough inventory to fulfill massive purchase orders. Understandably, that wasn't possible for many small and medium-sized businesses.
Now, brands can bypass the old gatekeepers altogether and reach, engage and sell to customers themselves.
This doesn't mean it's an easy option; brands still need to offer a high-quality product and market themselves effectively for customers to find them online in the first place. But modern eCommerce platforms have made it much easier for brands to market themselves online sell directly to consumers.
Social media also benefits brands that go DTC.
When consumers can click on a social media post and buy the featured products from their smartphone, third-party distributors just aren't necessary to make sales (especially when Instagram's Shop tab gets up to 200 million visitors per day.)
Independent retailers have all the tools they need to take ownership of their customer's buying journey and manage it entirely in-house.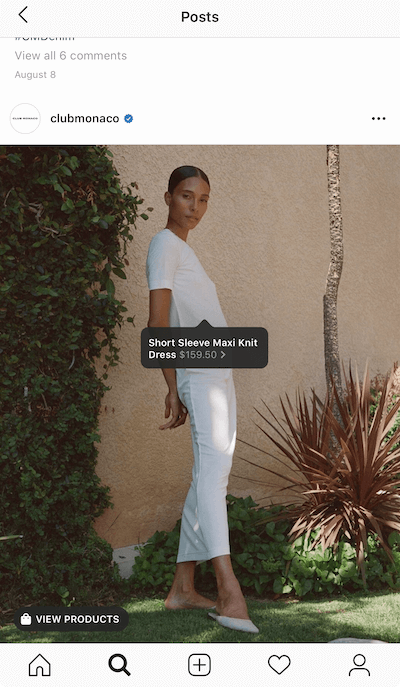 Independent retailers have all the tools they need to take ownership of their customer's buying journey and manage it entirely in-house.
The new models of direct to consumer commerce
Brands that sell directly to consumer have also let to the emergence of new, hyper-personalized retail models.
Take haircare company Function of Beauty for example. It sells customized shampoo, conditioner and other hair products that are personalized to each customer's hair type and needs.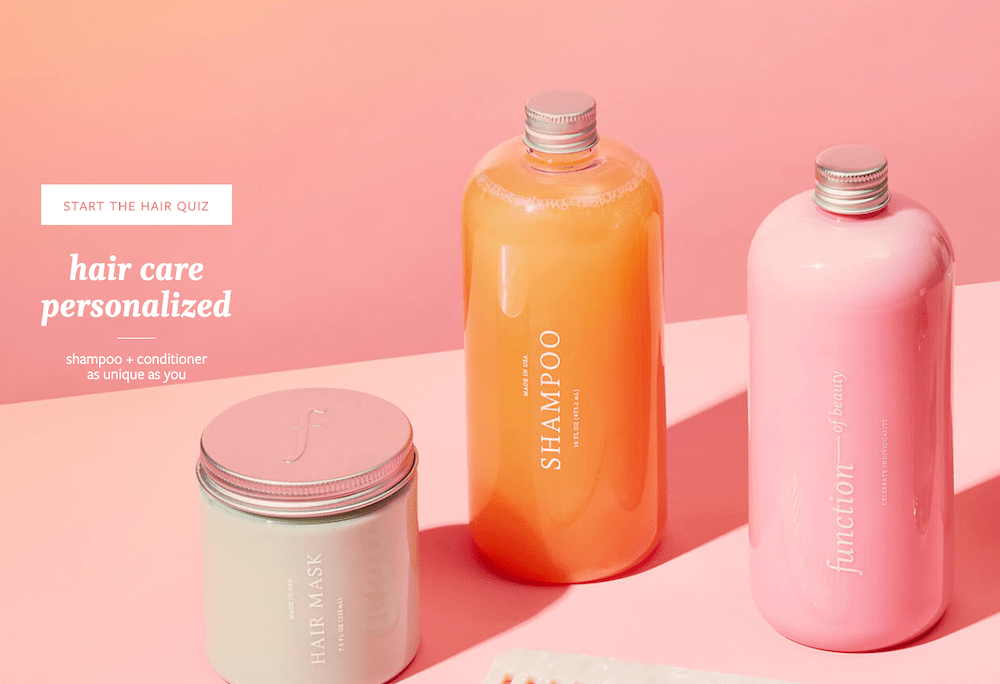 Shoppers take a quiz on the brand's website to tweak their formula, including scent and color, which is then created just for them and shipped to their door. It's a model that would be tricky for a traditional haircare brand to adopt given the volume of products they put into retail channels around the world.
It's particularly hard to imagine how they could offer such customization in a physical space at scale and speed. By first selling directly to customers online, Function of Beauty is able to shake-up the industry standard.
If they ever wanted to open a brick-and-mortar store, they'd have a wealth of customer data that they could use to inform which variations of haircare products are most in-demand—something that would be impossible had they not controlled that customer experience from the beginning.
Imitation through acquisition
Rather than imitate new disruptive ways of reaching consumers directly, big-box retailers are getting into the direct to consumer market by acquiring companies that used the business model from their inception.
For example, Dollar Shave Club changed the way people buy razors by letting them sign-up for an at-home refill subscription. They offer a number of different membership tiers, each with a different number of blades per razor and razors sent each month.
The company saw huge success because of how easy it was for consumers; all they had to do was sign up and they would never run out of razors while avoiding a trip to the pharmacy. Plus, they produced quality products at a fraction of the cost since there was no middlemen or massive mark-ups to account for in the supply chain.
Dollar Shave Club has since been bought by Unilever in recognition of how disruptive their approach is. Rather than launch their own competing service, Unilever bought out its competitor and welcomed it into their already impressive portfolio of products.
How to win at direct to consumer commerce
One of the biggest considerations when it comes to direct to consumer is delivering the goods. That doesn't just mean getting orders to customers but managing their expectations across the whole buying journey.
When you're selling directly to customers, rather than through a third-party, you don't have a buffer between you. You're responsible for the entire customer experience so it's important to get it right.
It should be easy for customers to shop with you. Their reliability of service is what makes subscription brands like Dollar Shave Club so successful. You know that you're going to get your refills when you need them without any effort or hassle.
Even if your product or service doesn't work in terms of regular orders, shopping with you should still be simple. This means an attractive, fast-loading website that's clear and easy to navigate. It should have all the information that customers need but also not require them to spend a lot of time or effort to understand what you do or to place an order.
The most successful direct to consumer brands identify a shopper need, habit or want and either fulfill it (ala Dollar Shave Club) or elevate it (ala Function of Beauty). The best way to get it right is to put yourselves in the shoes of your customers and think about how what you offer can make their lives better—even if that means disrupting the traditional way of doing things and doing it yourself.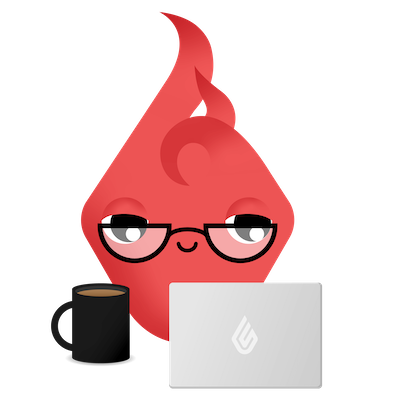 News you care about. Tips you can use.
Everything your business needs to grow, delivered straight to your inbox.