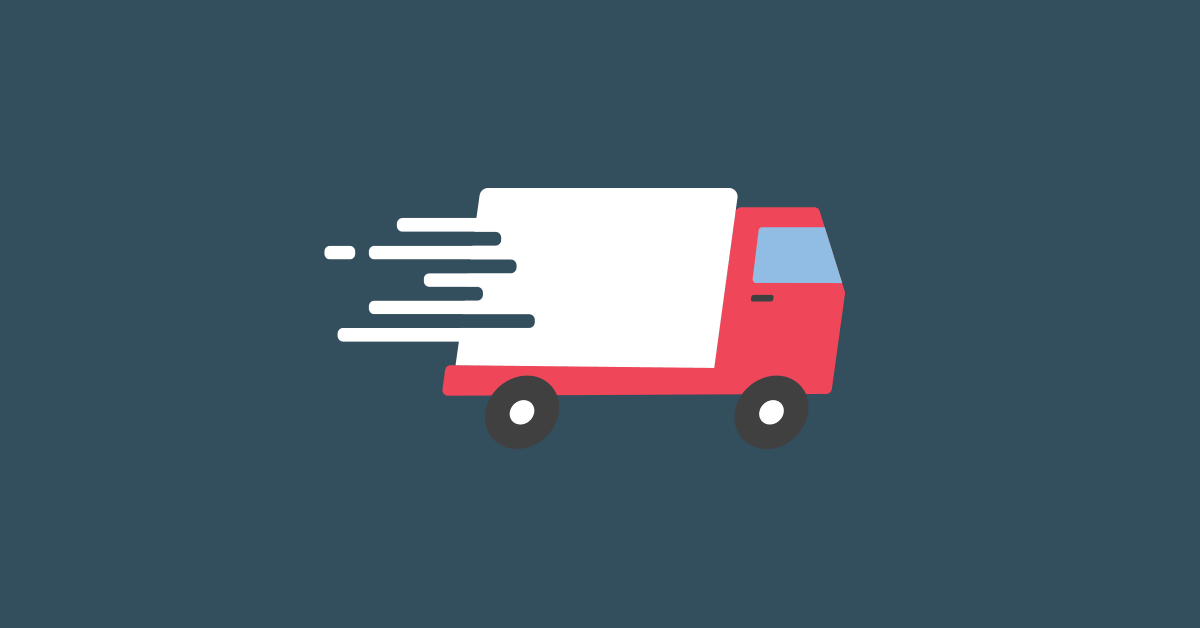 Free shipping used to be a perk that retailers offered during the holiday season, but today's customer expects it year-round. eCommerce order fulfillment plays a big part in customer buying decisions; a study from Walker Sands found that nearly 80% of consumers list free shipping as their top incentive for online shopping.
Free shipping is good, but fast and free shipping is better.
Consumers don't want to wait to get their items, especially Generation Z. The Walker Sands report found that 54% of consumers under age 25 say same-day shipping is their number one purchase driver, while 53% say they want next-day shipping and free returns or exchanges.
To be competitive, merchants need to give customers what they want in terms of eCommerce order fulfillment. But free shipping can get costly if merchants don't do the proper groundwork.
Here are some steps you can take to reduce shipping costs and safely use free shipping as a way to drive more sales online.
Start selling online, fast
Lightspeed eCommerce syncs with your retail POS and makes it easy to get online and transactional, fast.
Know your free shipping threshold
If the items you sell are light, such as cell phone cases or jewelry, or if your profit margins are wide, you might be able to offer free shipping on any order value. However, it's probably more realistic for most merchants to establish a free shipping threshold to maintain profitability. The profit margin on a higher sale will help recover the costs of shipping.
Find the threshold for your business by identifying your median order value—the number where 50% of your orders are above and 50% below. Some merchants use their average order value, but if you have one or two expensive products, they could skew the number. Set your free shipping criteria just above your median order value. This will give your average customer an incentive to add items to their order to qualify.
You can also experiment with different free shipping thresholds to see if a certain value performs better than another. For example, see if changing your minimum sale from $35 to $50 impacts your cart abandon rate. If it doesn't, having a higher threshold could improve your profits. And don't forget to adjust your free shipping threshold if your product line changes.
Showcase your shipping policy upfront
Once you determine your shipping policy, be sure to showcase it in an easy-to-find method. Use a banner or button at the top of your site that communicates your policy. The Children's Place advertises its shipping policy at the top of its website highlighted in yellow.

A study by the Baymard Institute, found that 55% of people who abandon their carts did so because extra costs, like shipping, taxes, and fees were too high. By offering free shipping and clearly stating your threshold you can reduce your abandon cart rate.
Try loyalty programs
Depending on your type of business, you could make free shipping part of your loyalty program. In fact, a study by Invesp found that 37.5% of shoppers join loyalty programs for the rewards. You can include free shipping in one of two ways. First, charge your customers a small annual fee to join, and make free shipping one of the perks, similar to Amazon Prime. If you have a store credit card, you can tie free shipping into your program, like Target does.

Or provide free shipping on online purchases once the customer reaches a certain sales level within your program. For example, Sally Beauty provides free shipping after a loyalty member spends $200 in a calendar year. The money you make from the program or the boost in sales can help offset your shipping costs.
Analyze your shipping location
Another way to offer free shipping is to rethink your location. If your products are shipped from a fulfillment center, you'll want to choose one that's strategically located closer to your customers. If your customers are spread out across the country, it may make sense to have your products in multiple warehouses. Shorter shipping distances will reduce costs as well as speed up delivery times, helping your business compete with other sellers.
Build relationships with carriers
If your eCommerce store has a strong sale volume, shop around for the best shipping option. The more your ship, the lower your rate. Carriers will compete for your business and they'll often offer you lower rates than the retail prices. Some also offer free shipping supplies, which help reduce your costs. Build the relationship over time, and renegotiate as your business grows.
Sometimes memberships to professional associations can save you money on shipping costs. If you are part of an industry group, check and see if you get perks. For example, the Michigan Retailers Association gets discounts from FedEx as part of its membership.
And check the hybrid services, such as SmartPost by FedEx and SurePost by UPS. While they have certain restrictions, they can cost as much as half of their standard operations. These services ship the packages to the customer's post office and their postal carrier makes the final delivery. While the cost is often lower, it can slow delivery time.
Offer free shipping during holiday promotions
If year-round free shipping isn't an option for your business, consider adding the perk during the fourth quarter or the holiday season. The fourth quarter makes up 40% of eCommerce business sales. Since free shipping is important to consumers, leverage its power during the competitive season. Depending on your products and target market, you can also offer free shipping for other holidays or purchasing seasons, such as Valentine's Day, Mother's Day and Father's Day, or back-to-school shopping.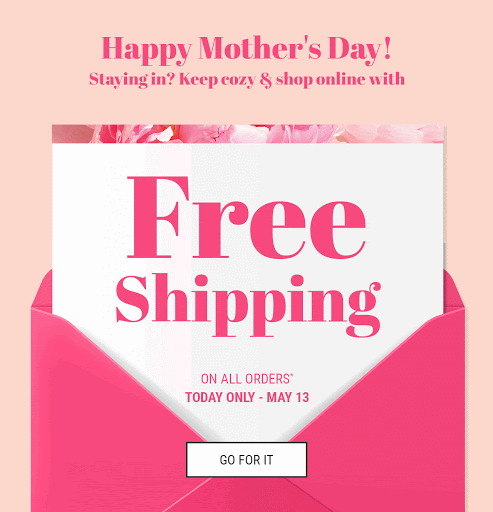 Image source: Thyme Maternity
Or offer free but not fast
While customers love one- or two-day shipping, if you have heavy items to ship, it might be cost-prohibitive to send them fast. Tackle this challenge by offering free ground shipping, and give the customers an option to upgrade to an expedited method for a fee if they need it faster.
And plan for bracketing
Offering free shipping and free returns, too, can encourage a practice known as "bracketing." This is when customers buy multiple versions of an item to try them at home, returning those that don't work. It's most popular with stores that sell clothing, and 41% of shoppers say they bracket at least some online purchases, according to Narvar.
Bracketing will increase the shipping cost of the initial purchase; the package will be heavier when multiple items are ordered. You can keep it to a minimum by analyzing the reasons customers give for returns. Use the data to update your sizing charts as well as color representation. If a customer has more information before they purchase, they won't need to order multiples.
A growing number of online retailers are offering a more customer-friendly solution to bracketing, creating "try-before-you-buy" programs, such as Warby Parker and Amazon Wardrobe. Customers are invited to assemble a try-on box of items, without paying for anything upfront. They're charged for anything they don't send back during the return window. These programs factor shipping costs into the process and make customers feel pampered. Some charge a nominal shipping fee upfront to help.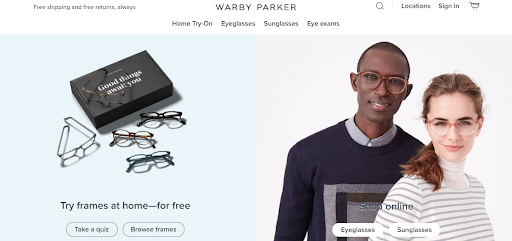 Fast and free shipping isn't going away
So you might as well give customers what they want. Test different thresholds for your eCommerce order fulfillment to find your ideal sweet spot of conversion rate and profit. Online retailers have fewer opportunities to provide great service than their brick-and-mortar counterparts. Free shipping is one way you can treat customers well and stand out from the crowd.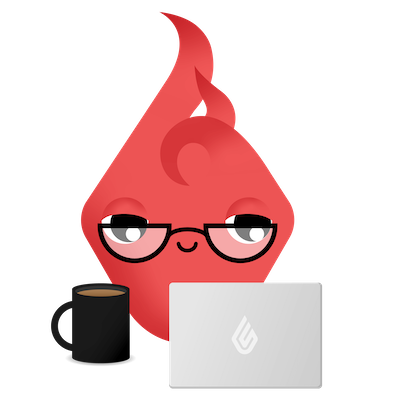 News you care about. Tips you can use.
Everything your business needs to grow, delivered straight to your inbox.