It may not feel like it, but the day will come when you'll need to think about employing staff again. Even now, you may need to hire staff to help you with shipping or stock takes.
Hiring staff is an important investment in both time and money, so you want to know that you're getting it right. After all, hiring the wrong staff can damage your business.
That's why this article provides advice on how to employ someone in a small business. Here we'll cover:
Let's get started!
Reinvent your business for sustained success
Business owners and operators face a whole new set of challenges. Download our free playbook and learn how to diversify sales and build a more resilient business post-pandemic.
How To Employ Someone
As a small business owner, you're probably used to jumping through a few bureaucratic hoops. If so, employing staff will feel quite familiar.
Register as an employer

There's a special time window for registering as an employer. You have to do it before your employee's first pay, but you cannot do it more than two months prior to paying them.
Therefore, you shouldn't register as an employer until you have some good candidates under your belt and you're seeing a job offer in the pipeline

Once registered you'll receive a PAYE reference number. This is used for employee income tax and national insurance purposes.

It takes five days to receive this number after registering–so don't leave it a week before your employees' payday.
Get the right insurance
Accidents happen. That's why you're legally required to purchase employee liability insurance when employing staff in the UK. If an employee hurts themselves at work, you could be found liable. In which case, you'd be forced by law to pay compensation.

Employee liability insurance is intended to cover these costs, and without it you could receive a fine of up to £2,500 daily.

In normal times, retail in a relatively low-risk work environment, which means the likelihood that you'll make a claim is also low.
But in the midst of the pandemic, any work environment has become a potential risky place to work. It's important when screening for employees that they will not be put at risk of infection. As with any potential workplace hazard, it's your duty as an employer to minimise the risk.
Ways to minimise risk of infection in the workplace:
Carry out daily temperature checks among staff

Encourage staff to report symptoms and keep them out of work if they have them.
Provide adequate PPE and cleaning equipment.
Train staff in social distancing when interacting with customers.
Coronavirus Statutory Sick Pay Rebate Scheme
If employees are unable to work due to sickness from coronavirus, or because they're self isolating after coming into contact with an infected individual, the government will repay employers up to two weeks of sick pay.
This covers employees on all types of contracts, be it full time, part time, fixed term, agency or zero hour. You're eligible for this subsidy provided you've have already paid your employee's sick pay who was ill due to coronavirus, you've started a PAYE payroll scheme on or before 28 February 2020, and if you have fewer than 250 employees working under you.
Find out more about the Coronavirus Statutory Sick Pay Rebate Scheme here.
Write up a contract
When employing staff, it's important to outline exactly what you expect from them. This will avoid misunderstanding down the line and ensure that your candidate is right for the job.

While you should obviously outline the key skills and responsibilities of a role when advertising it, an employee contract can communicate the nitty-gritty of an employee's role.
Make sure when writing up an employment contract that you include details concerning start date, job title and description, place of work, hours of work, salary, holidays, sick pay and pension.

Conduct interviews
As of 2019, the average turnover rate for the UK retail industry is 8.3%. That isn't much compared to other sectors, but there are still ways you can avoid it.
One way is by screening potential employees via interview. A face-to-face meeting, most likely via video conferencing to maintain social distancing, is the easiest way to get a feel for a candidate's aura and personality; two factors that could greatly determine their success in your retail business.

A single interview can tell you all you need to know about a candidate's suitability for a role. Due to anti-discrimination laws, it's important not to ask about someone's health during the interview process. Wait until you've offered them the job to ask health-related questions.

You should, however, ask your candidate relevant interview questions. From these, you can extract information about their personality, attitude to work and performance under pressure.
How Much Does It Cost To Employ Someone?
On top of salary and expenses, there is a range of hidden costs attached to employing staff. Your recruitment cost will vary depending on which method you use to track down potential employees.

As a small business, you might want to cut down your recruitment costs to zero and hire via a traditional window ad or headhunt someone from your social network.

This is certainly cheaper, but you're basically hiring someone based on what it says on their CV and not much else. Hiring someone who looks way more experienced than they really are can cost you more in the long run.
Recruitment agencies
Hiring through a recruitment agency may make the process more efficient. They hold valuable knowledge about the job market, as well as access to a huge network of potential employees.

They can also streamline the recruitment process, potentially saving you the time and money spent doing to yourself.

However, the costs are usually 15-20% of an employee's first salary so may not be an option for starting businesses.
Online job boards
The middle ground, in this case, would post a job on an online job board, which will usually only cost you a few hundred pounds–and is a quick way to find suitable staff. See below a breakdown of pricing for some major job boards:
Glassdoor –

£149 for thirty days

Monster –

£130 for thirty days

Careerbuilder

– £239 for thirty days

Reed –

Starts at £150 for six weeks

Linkedin –

You can set your own budget, Linkedin will charge for the amount of view your ad receives each day.
What should you consider when employing staff?
Salary

Salary is the single biggest expense when it comes to employing staff. It's therefore important to ensure before hiring staff that you can afford to do so.

Check the average salary in your specific retail sector and the role you're hiring for. Take into account the experience level of your candidates, and ensure that your compensation package properly reflects the skills and responsibilities of the role.

If you employ someone on a contract, you're legally obliged to pay them at least the minimum wage, which at present is £8.21 for over-twenty-fives.

The minimum wage gets lower the younger your workers are, falling to £4.45 for under-eighteens. If you're looking to save money on salary, hiring younger employees may be a good strategy. Consider, however, that they may have fewer skills and experience than their older peers.

You should also decide how often you'll pay your employees. Whether you pay them monthly or weekly is dependent on the nature of your retail business.

Skills and experience

When employing staff it's important to consider their existing skills and experience and whether they match up to what's required for the role in question.

A candidate with less skills and experience may save you salary costs. You should only do this, however, if you're willing to put in the time and energy to train your staff.

Investing in easy-to-use and intuitive retail technology can greatly reduce the amount of time spent training staff.

Kickstart Scheme
To address impact of COVID-19 on the young, stimulate the job market and create opportunities for young people at risk of long-term unemployment, the government is incentivising businesses to invest in 16-24 year olds who are on Universal Credit, through the Kickstart Scheme.
For businesses that apply, the government will cover 100% of national minimum wage for a contract of up to 25 hours a week for a period of six months. Employers can pay a higher wage, but will not receive funding for that part. The Kickstart grant also covers any associated National Insurance contributions due by employers.
The government will also provide £1500 per job placement to cover additional labour costs such as training and equipment. The scheme only applies to employers who pay the national living wage for their employee age group. The national living wages for the age groups in questions are as follows;
£8.20 for 21 to 24 year olds
£6.45 for 18 to 20 year olds
£4.55 for under 18s
Unless you want to hire 30 or more young people, you'll need a Kickstart Gateway who represents several employers in the application. Find out more about the Kickstart Scheme here.
Personality

Finding a suitable candidate with a personality to match can be a challenge.

You might find a candidate with the appropriate skills and experience for the role, but without a suitable personality. Conversely, you may find they lack the skills and experience but have a radiant personality.

While there's no such thing as the perfect employee, you certainly find someone whose combined personality and experience are a good fit for your business.

Seeing that they would be the first point of contact with a lot of your customers, a magnetic personality is a must. Retail employees should draw customers, not drive them away.

To get a feel for a candidate's personality traits, and how this will translate on the job, ask interview questions such as:

How do you handle stress and pressure?

What are your pet peeves?

How would you describe yourself?
Confidence, empathy and self-awareness are essential traits in any retail employee. Use questions to gauge how strong your candidates are in these areas.
What are the legal requirements for employing staff?
Eligibility

Before employing staff, make sure that the candidate is eligible to work legally in the UK. To work in the UK you need to be a British citizen, or a resident with pre-settled or settled status.

Following a withdrawal agreement between the UK and EU, EEA and Swiss citizens resident in the UK before December 31st will retain their right to work in the UK after Brexit.

If your candidate doesn't fall into any of the above categories, they will need a work visa and a work permit to work in the UK. They can only apply for a Tier 2 Work Permit if their position cannot be filled by a British citizen and if they have your sponsorship.
Rights

Legal rights safeguard us from exploitation and protect our sense of dignity. For that reason, it's important to consider the rights of your employees.

When you employ someone with a contract, they take on the employment status of a 'worker'. In which case they're entitled to holiday and sick pay, at least twenty minutes of rest break per day, a workweek of no more than forty-eight hours a week and protection from discrimination.
Equality
In 2010, the UK government passed Equality Act, which protects an employee from discrimination based on religion and belief, age, race, gender, pregnancy and maternity, sexual orientation or disability.

As an employer, it's important to familiarise yourself with this law, and also the different types of discrimination people can face in the workplace.

Direct Discrimination: T

his refers to overt mistreatment based on who you are. If you give a male employee more hours because you prefer to work with males, this is direct discrimination

Indirect Discrimination: I

ndirect discrimination is harder to spot because it can occur even when you're treating each of your employees the same way.
For example, rejecting a suitable candidate because you think their responsibilities to their children may affect their work performance counts as discrimination, which is punishable by law!
Now, it's time to hire someone!
Now that you're at the end of this article, you probably feel a little more confident about hiring your first employee. Here we've provided a short outline of the retail recruitment process. The best way to learn, however, is to get out there and actually do it.

Good luck with your recruitment journey!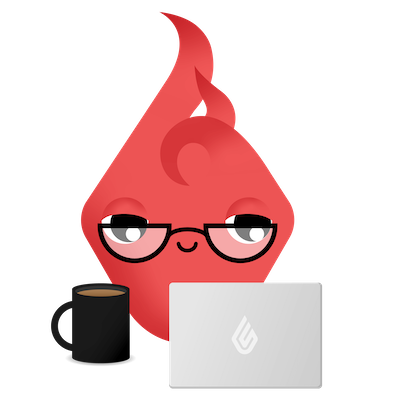 News you care about. Tips you can use.
Everything your business needs to grow, delivered straight to your inbox.