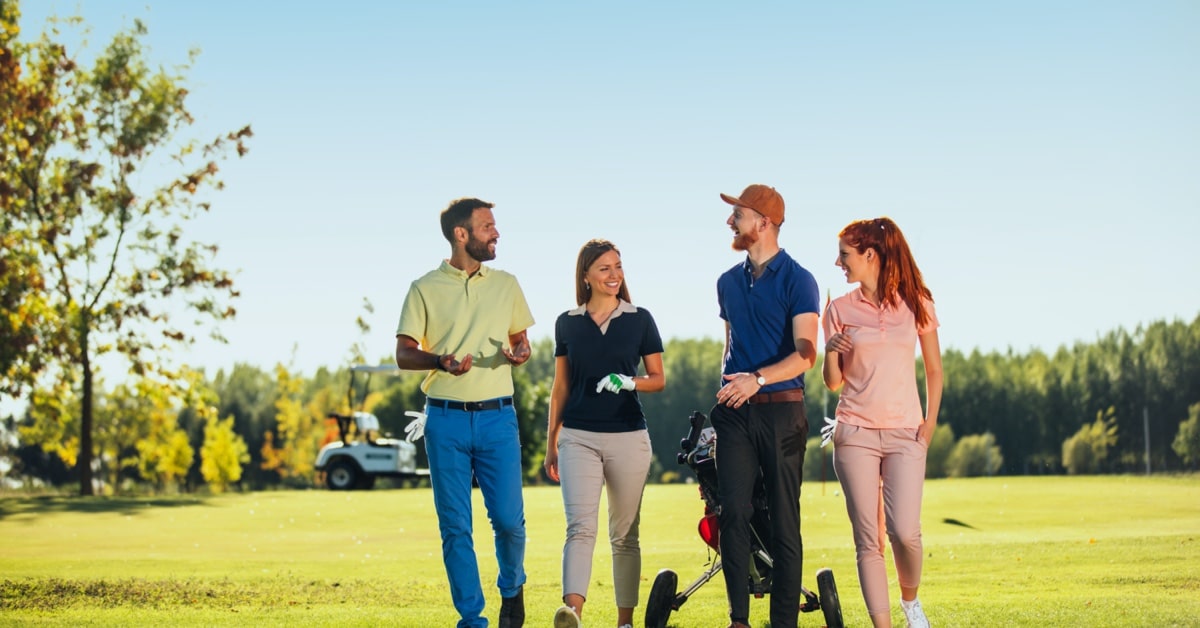 When you hear the word advertising, what comes to mind? If you think about TV commercials, billboards, or radio ads, you would be right, but there are much more effective (and less expensive) ways for golf courses to advertise in 2019.
Advertising is part of your marketing strategy as a whole, striking a balance between ads and the rest of your messaging is key.
In this guide, we'll give you a rundown on what makes an ad effective and give you some golf advertising ideas that will get the most out of your budget.
Use paid advertising on social media
Social media platforms are amazing marketing channels because they offer tools that are designed to help target your specific audience. People give a lot of data to these companies, including location, likes, and interests. Your golf course's advertising campaign can be set up to reach golfers based on the pages they follow, the area they live in, and what they talk about.
These features let marketers get their messages in front of the people that they want to attract, and not in front of thousands of people that may not be interested at all. A golf course's social media advertising campaign should aim to drive as much traffic to a page on the website that gets people to book a tee time. To do this, ads must both get people interested in playing golf and ready to make a booking.
Using pictures or video is ideal, as these formats will attract the highest number of eyes. Avoid using flyers for paid ads as these are often ignored by users. Instead, opt for a beautiful picture of your course, with some design elements like text if you're promoting a deal or an upcoming event.
Get your website at the top of the search results page
Google is often the first place people turn to when looking for a golf course in their area. The search engine allows you to pay for your website or business profile to pop up at the top of the results page. What's more, visitors who click on a paid ad are 50% more likely to purchase something than organic visitors. What this means is that you'll be getting much more traffic on your website from people who are ready to book their next round.
When setting up your search advertisements, make sure that visitors land on a page that will let them make a reservation right away. This landing page might include some images of your golf course, a few reviews that you took from third-party review sites, and your booking engine.
Invest in influential social media pages
Influencer marketing is a great way to reach a larger audience through a channel that has a serious impact on their buying behaviour. Golf bloggers and local influencers are open to posting about your golf course in exchange for a free round or for money if they have a large enough following.
The trick here is to be transparent about the posts being sponsored, while also authentically showing off how great your golf course is. For example, you can invite a golfer with a sizeable audience for a free round, and in exchange, they'll need to post a picture or video to their profile. Make sure that you check out what they're going to post before they publish it to make sure that they won't damage your brand, but let the influencer use their own voice and style.
To decide who to partner with, take a good look at their profile. Follower count is an indication of their reach, but engagement is the most important metric. Engagement measures the interaction that people have with a user's posts, either through likes, comments, or shares. The more that people interact with an influencer, the more likely they are to trust their opinions and pay attention to a sponsored post.
The main concern when using influencer marketing is bots (or fake followers). It's very easy to purchase followers online, but advertising to these fake accounts will give you nothing in return. To avoid this, you can check out someone's profile yourself or use a free tool like HypeAuditor. If someone has tens of thousands of followers but gets very few comments and likes, chances are that many of those followers are fakes.
Don't forget about flyers
Physical and online flyers are an eye-catching way to distribute information. Hiring a graphic designer is a must, any cheap or poorly made flyers will be ignored. When outsourcing a job like this, its important to strike a balance between letting them know what you want and what your branding is, and trusting their professional judgement.
You should provide some high-quality images of your golf course and all of the information that you'd like to have on the flyer. The designer will also need to know what sizes you'll need, so decide where you'd like to post these flyers beforehand. Printed flyers will be big or small, depending on where they're displayed or distributed, while digital flyers will need to adhere to standard sizes depending which platform they'll be on.
Think of locations around your golf course that customers might frequent. Grocery stores, restaurants, and other small businesses may be some good spots for flyers. You also need to make them available at your golf course.
Online flyers should be posted to your platforms, but use them sparingly. People are on social media to be entertained, not to be bombarded with pure sales messages. Flyers that feature pictures of your golf course will be better received, but you should still keep their frequency to a minimum.
Best practices for golf course advertising
For your golf advertisements to be worth your time and money, they need to be created and distributed correctly. The effort that you put into an ad before it's sent out to the public will pay off big time by getting golfers to actually book rounds at your course.
1. Appeal to golfer's emotions
You can spend thousands of dollars creating a professional, beautiful advertisement, but it might not work if it doesn't appeal to people's emotions. Consumers often make purchase decisions based on how something makes them feel, and not just the images that they see around them or on their screens.
Think of TV commercials: charities will often trigger sympathy by showing the people or animals that need help. These commercials can often be hard to watch, but they're very effective at getting people to want to help those in need.
Think of what emotions that a golfer feels when they decide to book their round. They might have a genuine love for the sport, be longing for freedom, looking to spend quality time with loved ones, and a slew of other emotions. Convey that your golf course will fill these needs, and you'll see an increase in the number of golfers at your tee box.
2. Targeting does not mean bombarding
Posting too many advertisements will lead to advertising fatigue, where people who are bombarded by those ads will stop paying attention to them. If you use social media, you've most likely experienced this by seeing the same company's promoted content in your feed over and over again. You may have paid attention the first couple of times, but after that these messages just become background noise.
To avoid this phenomenon, advertisers need to control the number of times people will see their content. Social platforms, like Facebook, will limit the number of times an individual will see your paid content, but those limits are usually set around 4 times per day, which can still be pretty high for certain campaigns. One way to combat this is to optimize your ad delivery to daily unique reach, meaning that your audience will see your golf course's advertisement no more than once per day.
3. Talk about the benefits of your golf course, not its features
Letting people know how many sand traps and water features your course has will never be as effective as telling them about how beautiful or challenging it is. The difference lies in showing people what kind of amazing experience they'll get rather than describing the physical attributes of your operation.
Instead of using copy like "a great golf course in the Phoenix area" opt for copy like "Beautiful, challenging golf near you." The second option may not seem as specific as the first, but keep in mind that you're trying to interest people by appealing to their emotions, and not just by providing facts.
4. Tell a story with your golf course's advertisements
People love a great story, that's why we read books, watch TV and movies, and listen to our friends tell them. Unlike those types of storytelling though, your ads can tell a story with a picture and some words or a short video (if you have the time and budget). Think of what appeals to golfers in your area and then find a story that you can build around it.
One way to do this is to show a golfer teaching their child how to golf at your course. This tells the story of passing down a sport and of spending quality time with family. The best part is that the requires minimal time and effort, all you need is a photo and some copy.
Another example is to use historical pictures taken at your golf course. You'll be painting a picture of the rich history of your golf course, and inviting golfers to be a part of the next chapter.
What should you take away from this?
Advertising is a key part of your marketing strategy. That being said, golf managers often pour a lot of money into ineffective campaigns that are run on ineffective channels.
To get the most out of your golf course's advertising budget, invest in the creating of the ads and take advantage of digital marketing channels. Appealing to emotions while remaining authentic is key to attracting golfers.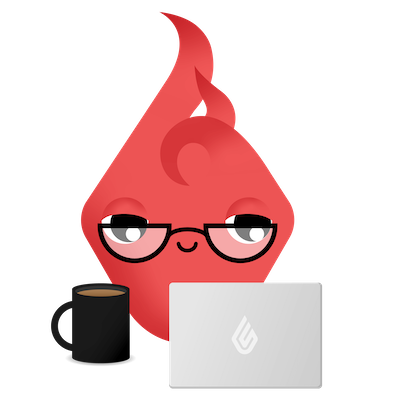 News you care about. Tips you can use.
Everything your business needs to grow, delivered straight to your inbox.