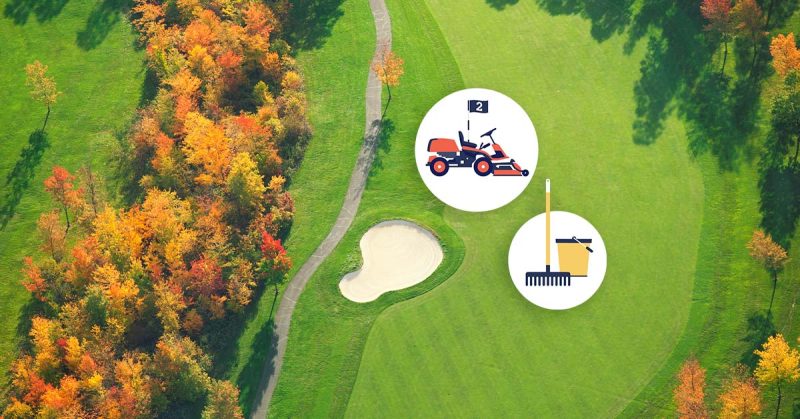 Maintaining a healthy lawn takes patience, hard work, knowledge and a willingness to keep learning. And that's just a single lawn! Golf course superintendents have acres and acres of such life to maintain across different seasons. When it comes to fall golf course landscaping and maintenance, there are unique considerations as there are in every season. It's a time of recovery, but also of preparation.
From tees to greens and fairways to rough, grasses require different upkeep to cope with the damage sustained by thousands of golfers walking, riding and swinging their way through the peak season. Here are some tips to stay organized in your golf course operations and ensure your course is well maintained.
Using Business Intelligence To Grow Your Operations
Data is king. These days, golf course operations rely heavily on how golf course operators use the information they collect.
Fall golf course maintenance for northern courses
Fall is the time of year when golf courses can start to take a breather. Sure, there are still golfers coming and going – even though the days are shorter and cooler (it's actually the best time of year to play in some regions of North America). But as the summer weather subsides, courses are less crowded as the fair-weather golfers pack it in.
Preparing golf grass in the fall for next season
As is the case in most walks of life, preparation is the key to future success. Come fall, it's high time to prepare your grass for the next growing season. What your superintendent and their team do in October and November can affect the vitality of your turfgrass in April and May.
This process starts around Labor Day. With cooler temperatures and morning dew, watering becomes less necessary in fall and winter.

At the same time, superintendents seek to ensure an adequate application of nutrients and fertilizer to strengthen the plant roots.

The use of nitrogen around tees, greens and fairways near the first frost of the season will reduce top growth and encourage maturation from those roots

Nitrogen works with the nourishment provided during the fall fertilization and aerification processes.
More golf course turf management best practices for the fall
It's wise to let warm season grasses grow longer than usual before dormancy, enabling more of the plant to take in the potassium.

After all, avoiding disease in the fall is important to a healthy turfgrass presentation in the spring.

You can increase mowing height and add an extra roll or two each week to support the playability, smoothness and speed of the greens.

This also enables the bentgrass to produce and store energy, rather than fight the damaging effects of mowing.
Clear those leaves!
It's important that your maintenance team gather all dead leaves from the course to prevent damage to the turfgrass underneath. Leaf-covered grass cannot benefit from the autumn sun, falling rain, morning dew and essential nutrients. Blowing leaves on a daily basis helps ensure full exposure to these vital components for the long-term health of the grass.
The goal is to have all fall turfgrass tasks completed prior to the first snowfall of the season. There are some areas of the north that can have season-long snow cover by early December. This means it's absolutely vital to get the job done beforehand. Winter prep should precede winter, because once that big snow arrives, there may be no going back.
Fall golf course equipment maintenance
In addition to grass management, there are other vital projects and responsibilities to address around your facility.
Heavy machinery
The mid- to late fall is an excellent time to prepare and maintain your golf course maintenance equipment for the winter months. Leave some time in the day for your crew to work on equipment so everything runs smoothly in spring. Use those rainy fall days, or even snowy winter stretches (if employing a year-round crew) to work on your mowers, seeders, pickers, maintenance vehicles and other machinery in your equipment sheds.
Irrigation systems
Golf course irrigation systems must be completely cleared of water to prevent freezing damage over the winter. The process of clearing the pipes takes several days to complete, meaning that timely preparation and planning are key come late fall.
Golf cart maintenance
Golf cart maintenance is another key consideration at this time of year. Fall up north and summer in the south will generally allow golf course maintenance crews to remedy the wear and tear that all golf carts endure. Be sure to consult your warranty if major, persistent issues arise.
To cover or not to cover?
Finally, there is occasional debate over whether to cover your greens for added protection. Your average winter temperatures, severity of winter weather and type of grass dictate whether you should incur the expense of covering your greens. Keep in mind that the cost incurred might be a small investment in the health and beauty of your greens in the spring and going forward.
Fall golf course maintenance for southern courses
Grasses are far different in the southern parts of the continent, as are the methods of treatment. For regions like Texas and Oklahoma that often experience harsh winter elements, but also enjoy many suitable golf days, it's important to consider a hybrid approach.
For instance, in addition to fertilizer, applying a potassium treatment to Bermuda grass can help it recover from the summer heat before the uncertainty of winter arrives. This application helps the grass build more durable cell walls, strengthening the plants so it can withstand the great range of temperatures and weather conditions in shoulder regions. Potassium also helps turfgrass fight off disease and drought.
Maintaining a healthy root system
During the fall, it's important to consider the roots more than the above-ground appearance of your turfgrass.

Not only will fungal infection be less likely, but in cases when this does occur, the effects will be lessened and easier to remedy.

Aeration prior to your busy winter months and maintaining sufficient pH levels will provide months of enjoyment for winter golfers, and will lead to a healthier course in the spring.

It's important to avoid overseeding heading into winter. Some industry experts contend that this can cause conflict between grasses in the spring, as they vie for the same water and nutrients.
For southern courses, the fall is an excellent time to control your perennial weeds. In fact, fall is the most-effective time of year to apply herbicide going into your busy season.
When it comes to golf course maintenance, education is key.
Golf course and turfgrass maintenance is a science, and science is always evolving. University-based and industry-driven research studies are constantly conducted on the many types of turfgrasses in operation and how best to treat them. Based on your grasses and your region, you will want to emulate proven methods of successful nourishment, aerification, mowing, watering and more.
But as times change, so too do previously accepted best practices. As new and improved methods of operations circulate, it's up to course operators and their grounds crew to implement the best changes for your course.
The work doesn't end just because the playing season does
There are always tasks to complete and processes and procedures to perform. Planning remains the most pertinent aspect of a successful golf course maintenance operation.
For instance, with fewer hours of sunlight, grassy cart path areas could get beat up more than during the summer months. Restricting golf cart traffic within certain areas will alleviate the wear and tear on such areas, and disperse the effects of overuse. You should always prioritize the health of your course and ensure that all practices follow suit from there.
Ready to improve your operations?
Once your busy season comes to an end, it's the right time to analyze how you did as a facility. From course and cart conditions to the golf shop, programs, events and everyday interaction with members and guests, reviewing your performance and adjusting for the next year will mean you're ahead of your competition. Survey your members and customers anonymously for unbiased and honest opinion on your staff's strengths and weaknesses. Your membership will notice the changes the following year, leading to higher satisfaction than ever.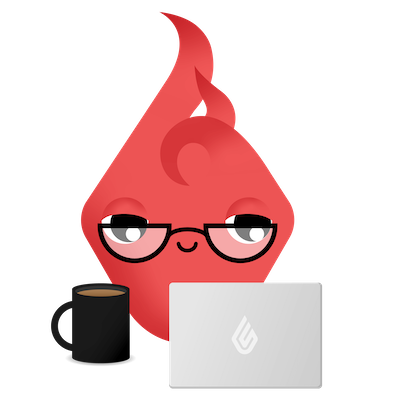 News you care about. Tips you can use.
Everything your business needs to grow, delivered straight to your inbox.