How to increase in-store traffic with Lightspeed and Google Ads
Lightspeed has partnered with Google to offer retail merchants access to integrated local inventory ads, a way to bring shoppers in store without needing to leave your ePOS to manage ad campaigns.
Google is more important than ever in the buying journey. Mobile searches for "best place to buy" grew by more than 70% between 2016 and 2018, cementing the search engine as a key component in retail to this day. Local SMBs have an opportunity to be discovered by these customers by utilizing strategically placed ads.
With local inventory ads managed through your Lightspeed POS, your inventory does the work for you, helping customers shop local and helping you increase in-store traffic.
Bring nearby shoppers in store in 3 steps
In a survey, 59% of shoppers said that they use Google to research purchases before they make them. If you're not one of the first results on Google, you risk losing out on those shoppers. But competing with the big guys on your own isn't easy—and that's why local inventory ads are here to help.
Here's how it works.
Step 1: Set up your campaigns
Before you reach potential customers with your ads, you need to set them up. Traditionally, getting your inventory synced with Google Ads has been a time consuming process that involves spreadsheets and a lot of waiting. Luckily, with local inventory ads being integrated into Lightspeed, this step doesn't take much time or effort.
Head to the Marketing tab in Lightspeed Retail. In your Google Merchant Center, sync your inventory. Because you'll be managing this through Lightspeed, you can skip dealing with a lengthy inventory verification process.
With your inventory synced, you can start creating your campaigns; your product info and photos will populate your ads automatically. Just select your region and your budget to set up your local inventory ads.
Tip: If you haven't already, take a minute to manage your Google My Business listing. Having an up-to-date Google My Business listing is just as important as having targeted ads. 60% of customers have contacted a business directly using search results options; without extra friction to getting in touch with you, customers are more likely to reach out, so take advantage of how easy it is to manage your GMB profile through Lightspeed.
Enabling click and collect will make your ads even more enticing, as it will give customers the option to shop online and pick up in store or at the curb.
Step 2: Reach local shoppers with automated tools
Once your ads are running, nearby shoppers searching for products you carry will see ads for your stock. If you're low on a particular product, shoppers will be given low-stock alerts, encouraging urgency and nudging them toward buying before you run out.
If you do run out of stock on an item, the ad for that product will automatically turn off. That way, you're only paying for ads that can actually convert shoppers into paying customers, minimising your marketing costs.
That's really all you have to do here—turn on your campaigns, and let them go to work for you.
Step 3: Measure your results and adjust campaigns as needed
You can track and measure the results of your Google local inventory ads in Lightspeed as well, both at a glance and more in-depth. You can see your Google ad insights right in Lightspeed, so you'll know exactly how many customers are clicking on your ads and what your cost per click is.
By keeping an eye on your results, you can adjust your budget as needed. And doing it through Lightspeed means you can manage your campaigns right from your ePOS, making it easier to slot into your work day.
Tracking which products are getting the most views and clicks lets you keep a finger on the pulse of what customers are looking for now. Between these insights and your built-in sales reports, you'll be able to showcase superstar products you already know customers want to buy.
Get discovered on Google with local inventory ads
Google local inventory ads help you increase in-store traffic by putting your products in front of nearby shoppers primed to buy. And Lightspeed allows you to manage it all without leaving your ePOS, which makes overseeing ads much less time consuming.
To help you get started with your new local inventory ads, Google is even offering a £120 Ads credit on ads made in the first 31 days after signing up. Terms and conditions apply.*
Combined with the ability to update your Google My Business listing in Lightspeed Retail, and our upcoming release of Smart Shopper Campaigns—ads to help you drive eCommerce traffic—Lightspeed and Google are helping you get seen by more shoppers.
If you'd like to talk about how Lightspeed and Google Ads could help you increase in-store traffic, get in touch.
*Google Ads credit terms
-The account has no other promotions applied.
-The account is billed to a country where Google Partners promotions are offered.
-The account served its first ad impression within the last 14 days.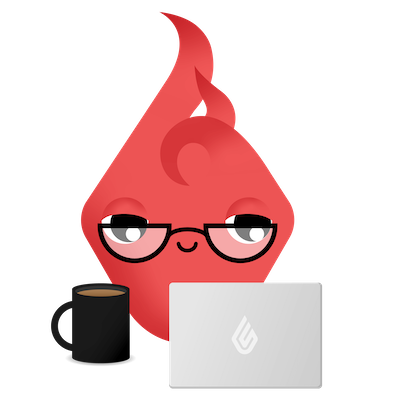 News you care about. Tips you can use.
Everything your business needs to grow, delivered straight to your inbox.