Autumn is upon us and it's that time of year to celebrate all that's spooky and gruesome. For many, it's simply an excuse to dress up and have a damn good time.
As a bar or club, you're in the unique position of being able to provide that good time. And you shouldn't miss the opportunity. One great Halloween event that can earn you loyal customers through the rest of the year.
So if you're at a loss about how to make the most of this yearly occasion, here are 8 audacious Halloween marketing ideas for your bar or club.
1. Be original with your theme
2. Pimp your menu with Halloween cocktails
4. Tease the event social media
5. Partner with other local businesses
8. Let your staff join the fun
1. Be original with your theme

While Halloween is technically a 'theme' in its own right, the event's growing popularity means venues must get creative if they want to stand out from the norm.
Do your research and connect with your target demographic. What media are they consuming? What topics do they follow on social media? What's in the news?
With these insights, you can choose a Halloween theme that people can't resist. Go with something people really want to participate in. Think roaring 20's, 80's retro, 90's rave culture or even historical themes like pirates or Vikings.
While the possibilities are vast, you're going to want to go with something that will resonate. Pay attention to what your competition is doing too, you wouldn't want them to beat you to it.
The key here is originality—you want to create an opportunity people won't want to miss.
2. Pimp your menu with Halloween cocktails
Halloween is a once-a-year chance to experiment with new cocktail recipes or have a bit of fun with themed drinks. Obvious Halloween candidates include Bloody Mary, Zombies and Grasshoppers.
You can also put a Halloween spin on your existing cocktails, like adding grenadine to resemble blood on layered cocktails or creme de menthe for a pungent green.
Make sure you have a bar ePOS system that lets you quickly update and create menus, track ingredients usage and monitor costs.
3. Offer timed discounts
Add an extra layer of desirability to your bar or club's Halloween party by offering event-specific discounts or promotions. That could be as simple as offering two for one on your themed Halloween cocktails.
You can enable timed discount to specific menu items if you're using a cloud-based bar ePOS. The best solutions will give the option to activate a discount on the ePOS payment screen.
4. Tease the event on social media
Once you've covered the basics of creating and announcing the event of social media, put together a strategy about how you can keep prospects interested, and maintain their attention up until the big day.
For instance, plan a series of social posts which tease the event in the week running up to it. Draw customer attention with images of themed cocktails, or staff in their Halloween get-ups.
Know any graphic designers? Work with them to develop eye-catching visuals which can enhance your brand on social media.
5. Partner with other local businesses
Halloween is also a great time to partner up with other local businesses to drive up trade and reach new customers.
There are countless ways you can do this, but think about where specifically you can attract customers during the Halloween period. For instance, why not partner with a local costume shop with a redeemable discount voucher for customers who spent above a certain threshold on their costumes?
After all, if there's one place to reach customers on the run-up to Halloween, it's in a costume shop. This strategy would enlarge the costume shop's average basket size while attracting new clientele to your bar or pub. Win-win!
Not only will partnering with local businesses and attractions deepen your connection with your local business community, but it could also open doors to further collaborations down the road.
6. Run a costume competition
Running competitions can grow customer engagement with your bar or club's brand. Online engagement can easily translate into offline traffic, not to mention brand awareness and loyalty beyond Halloween.
Try running a competition for the best costume, encouraging attendees to post a picture of their costume on social media and tagging your business.
The prize could be a gift card or discount voucher, helping to encourage repeat business. If you're feeling generous, you could even draw them in with a cash prize.
Offer gift cards and loyalty features from your ePOS
Keep customers coming back beyond Halloween with gift cards and loyalty features that inspire repeat business. Talk to one of our experts about what Lightspeed can do for you.
7. Bring on the entertainment
There's a quirk of human psychology that does wonders for encouraging people to choose your business over others. We all know it—it's our friend FOMO.
Set your bar or club apart from the rest by showcasing something that customers just won't find elsewhere. Something they'd be missing out on if they didn't visit your venue for Halloween.
You can really think outside the box here. It's Halloween, after all. People expect things to get a little weird.
Sure, you could try and book that in-demand DJ. But so will just about every other joint you're competing with. Take this opportunity to put on a spectacle.
Seriously, go crazy. Think fire-breathers, circus acts, escapologists, burlesque dancers (provided you have the space). Straying from the ordinary is what Halloween is all about. Don't be afraid to embrace it.
8. Let your staff join the fun
This hasn't got much to do with marketing but we figure it's important nonetheless. You should make sure you have enough hands on deck to handle potentially higher volumes for Halloween night.
Using staff scheduling apps can help staff communicate availability so you can prepare a bar team in time for October 31st.
Since your staff are giving up their Halloween night to serve your customers, don't forget to let them join in the fun a bit too. Encourage them to dress up in spooky outfits in line with whichever theme you go with for your Halloween party. After all, the fun of Halloween is in the dressing up.
Don't get ghosted this Halloween
Halloween only happens once a year, so don't miss the opportunity to grow revenue, reach new customers and drive repeat business by putting on a great show.
Let the world know what your bar or club is the place to be this Halloween.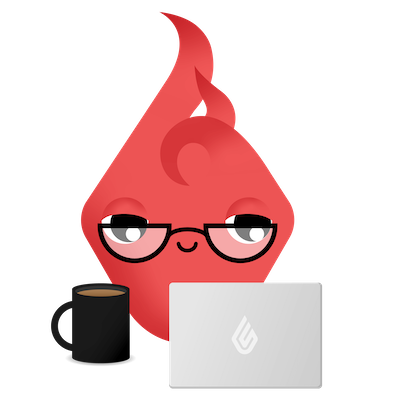 News you care about. Tips you can use.
Everything your business needs to grow, delivered straight to your inbox.