Food delivery during the holiday season is on the rise.
For consumers, the festive season brings with it a hectic schedule. Time constraints are turning more and more people to home meal delivery. Whether you are a well-established restaurant or just starting your business, in-house or third-party meal delivery should be one of your priorities this holiday season.
A sign that the market is growing is that many Michelin-starred and gourmet restaurants are jumping on the bandwagon. Delivery and takeaway are two channels that complement your on-site service, helping to widen customer base and grow average ticket size.
Here are some tips to help you ride the holiday wave!


Master the art of food delivery
Now more than ever, consumers are turning to takeaway, order-ahead and delivery. Still, many restaurants are reluctant to embrace it as a sales channel. Read our guide to find out why this is a mistake
1. Offer seasonal dishes
The end-of-year celebrations are a time for family and friends to get together. Think about which dishes you can offer to match the festive season. For example, offer dishes well-suited to large gatherings.
By partnering with a third-party delivery platform, restaurants can leverage the marketing features of delivery platforms and set up limited-time offers displayed on the restaurant's profile.
2. Give the online ordering interface a holiday feel
Whether you operate through a third-party delivery platform or your own online ordering site, it's important to stand out from the competition with a site or page that reflects the season. Think attractive design, photos with Christmas or holiday themes, personalised coupon codes in Christmas colours, etc.
3. Use social media to promote your holiday menu
The importance of social media is well documented. Good social media management can help you attract more customers and build long-term loyalty.
If you haven't already done so, the end-of-year holidays are the perfect time to optimise your Facebook page around your takeaway and delivery service.
Create an

online shop on Facebook

: the online shop is accessible on the left-hand column of your Facebook page and allows you to display a photo of your food and its price (to create your online shop on Facebook,

simply add a Store tab from the settings of your Facebook page

)

Add an "Order" action button at the top of your Facebook page that redirects to your website or the delivery platform of your choice (the steps to add the action button can be found in

"How do I add an action button to my Facebook Page?"

)

Looking for inspiration on your customers' favourite holiday dishes?

In addition to the sales reports of your cash register software

that give you information on past sales during the same period, why not solicit the opinion of your community via a survey or a Facebook post? Analyse the culinary trends that are winning.

Promote your dishes or menus available for delivery by creating a post with a holiday theme.

Don't neglect

competitions:

free meals, free delivery, discounts, etc. – competitions are a great way to build loyalty in your community while attracting new customers for the holidays.

Organise an

advent calendar

: like a traditional calendar revealing chocolates each day, attract the curiosity of your fans with daily surprises. Discounts on a dish on the 1st day, a free dish for the first 100 people who comment on your Facebook post on the 2nd day, etc. In addition to attracting a new target audience looking for opportunities, you increase the engagement of your community, which results in increased visibility.
Lightspeed Restaurant's detailed sales reports allow restaurant owners to compare an establishment's sales revenue between two time periods with its top-selling dishes or product categories. For example, restaurateurs can identify the best-selling dishes during last year's holiday season and segment by channel (delivery, takeaway, dine-in).
Another possibility is to identify the most profitable dishes by comparing labour and food costs per day or hour of sale. It's useful to identify in advance the right ingredients or staff to serve during this time of year.
4. Connect with your customers by showing the preparation process of the delivered dishes
Delivering meals for the holidays or New Year's Eve will be a first for many consumers.
Reassure your first-time delivery customers by sharing the behind-the-scenes preparation of the dishes. From the choice of ingredients to the care taken in the packaging, illustrate each step of the preparation of the dishes.
Why not also involve your cooks, delivery staff and other members of your staff? This will humanise your brand as your customers will be able to connect with a process that they usually don't see.
5. Personalise your delivery service
The festive season is an opportunity to make a good impression on your customers before the start of a new year. Impress them with a personalised note or their favourite side.

Consider inserting advertising or marketing materials such as goodies, flyers, stickers or promotional codes that they can display or use the next time they order.

Finally, don't forget (via an email or a QR code printed in the delivery box) to collect your customers' reviews which will feed the user testimonials on your Facebook or Google My Business page, a source of credibility for your establishment!
To best customise your holiday delivery service, collect data from your current customers. There are several ways to collect this information:

Via a reservation system

: Has that customer ordering New Year's Eve meal reserved a table in the past? Analyse the dishes ordered and their feedback.

Via a loyalty programme

: loyalty tools integrated into your ePOS system have the advantage of collecting your customers' past orders and key information about their profile: birthday, address, favourite dishes, etc. This is a great way to send out personalised SMS and emails to promote your delivery service in the run-up to the holidays!

Third-party delivery platforms

: by integrating orders from delivery platforms into your checkout software, all your customer data is centralised and aggregated from a single platform – allowing you to avoid duplication and get a 360-degree view of your customers' eating habits on each channel!

Online ordering platforms

: emails, phone numbers or addresses can be easily collected from your online ordering site, again useful for communicating via email about your delivery service in the run-up to the holidays!

Your ePOS

:

a mobile ePOS system

like Lightspeed Restaurant allows restaurant owners to collect food preferences, allergies or special requests from customers during service – again, all actionable information.
Holiday delivery service: prepare in advance
Festive dishes, food and packaging design, personalisation of the delivery service and the use of social networks are just some of the measures you can put in place now to optimise your holiday delivery service!
Modern ePOS software, with detailed sales reports, can help you to identify which dishes and drinks are selling best for home delivery during this time of year.
If you would like to know how Lightspeed can help you take your delivery service to the next level this holiday season, let's talk.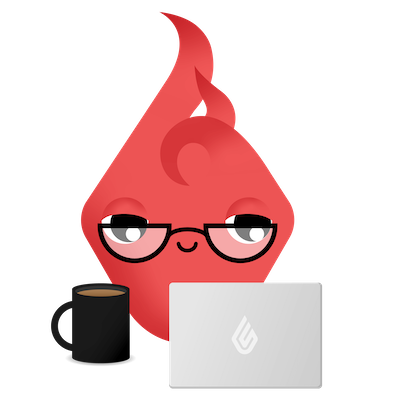 News you care about. Tips you can use.
Everything your business needs to grow, delivered straight to your inbox.