The bookings are flying in, the waitlist is full and there's a constant queue of hungry customers waiting at your door. You might be considering opening a second, third or fourth location for your restaurant, and that can lead to new customers and an increase in profits.
In this article, we'll be covering how you go about managing multiple restaurant locations, including:
Discover the trends shaping the restaurant industry
A global survey of over 8,000 hospitality operators and guests reveals how operations and consumer preferences have shifted in the past year.
Creating a standardised operating procedure
A 'Standard Operating Procedure' (SOP) is a term used to describe a set way of doing things. A basic standardised operating procedure will describe what needs to be done, and how to do it. These are often in conjunction with industry regulations, basic laws, and how a business owner would like their operation to be run.
They're incredibly important as they will guide employees, and employers, on how to make sure everything is done the correct way, every time.
A standard operating procedure for a restaurant with multiple locations may include:
Inventory management

Payment processing

Customer service

Personal hygiene

Equipment handling

Menu production

Customer complaint management
Consistency is key. Making sure that you have a written playbook of how everything is supposed to be done gives greater clarification on set procedures, improves operational efficiency, and reduces the risk of mistakes. You can't be in every restaurant you manage at the same time. And, with a basic set of rules like this, you won't need to be.
Hiring reliable employees
You can't be in two places at once. As a manager, you'll need to hire amazing employees who you can delegate individual restaurant management to.
Your staff are your brand. They represent you, your company, and your values every single day. You need to ensure your hiring process takes this into account whenever hiring anyone new.
Ask yourself the following questions to make sure you're hiring the right person for the job:
Are they able to carry out their responsibilities correctly, safely and efficiently?

Do they have the requisite skills and experience for the role?

Are they trustworthy and professional so that they can uphold your values, and make sure things run smoothly?

Do they have enthusiasm, and will they be able to motivate a team?
If so, they're the best match for you. Always make sure your staff are sufficiently trained and kept up to date on what's going on in the business.
If you're struggling to attract new employees to your business, or even retain employees you have, you might need to change a few things.
Improving employee communications
Communication can make or break a business. Inspire your employees to openly communicate with their managers, managers to communicate with business owners, and everyone in between, and your business will be all the better for it. Fail to do so? Get ready for employees to feel jaded, distanced, and entirely apathetic to your restaurant's goals, and potentially your customers.
If this sounds a bit extreme, you should bear in mind that this only happens in businesses with really poor communication, so you shouldn't start panicking just yet. However, the sooner you can make sure everyone is singing from the same hymn sheet, the better your restaurant will be for it. Consider implementing the following:
Regular one-to-ones with restaurants managers

Regular meetings with staff members at each individual restaurant

Technical tools that allow for proper communication
Your staff are your most important asset. They'll be able to tell you exactly where the business needs improving. You need to make sure your employees are being heard, and you're proactively implementing their suggestions.
Workforce is an employee scheduling system that integrates with Lightspeed Restaurant. With Workforce, you can build the perfect staff rotas that meet forecasted demand leveraging Lightspeed's accurate & itemised sales data. Plus, it allows employees to give real-time feedback through surveys you design yourself.
Another employee scheduling system, Planday, makes proper communication between teams a breeze. Planday lets your employees set their availability, swap shifts and bid for open ones while you retain oversight and control, and your staff get the flexibility they need.
Conducting regular restaurant evaluations
Sometimes, it's entirely possible that you're too close to your business to see any potential issues. Plus, you won't always be able to see your business in the eyes of a customer. In this case, we recommend conducting third-party evaluations. You may also know these as 'secret shoppers'.
You might think secret shopping only takes place in retail stores, but they're commonplace in the hospitality industry too. A secret shopper is someone who you hire to conduct an assessment of your business with respect to customer satisfaction. They will typically go in and assess your restaurant, your staff, and customer service within the restaurant. If you're wanting to find out if your restaurants are running efficiently, a third-party evaluation can be a great way to get a second opinion, and spot any issues any of your restaurants may have.
Centralise everything with an ePOS
If there's one way to run your multi-location restaurants more efficiently, it's by implementing a cloud-based electronic point of sale. In particular, Lightspeed Restaurant. Lightspeed Restaurant is the ePOS and payments platform built for multi-location businesses.
Here are just a few of the ways you can monitor multiple locations with one system:
Add new locations in your ePOS and start serving instantly

Update online menus across all locations at once

Use shared customer data to provide customers with a seamless experience at every location

Create and customise a new menu for each location, or assign menus to specific devices and use cases
Lightspeed has helped Fat Hippo grow their herd of restaurants, going from one to 18 and counting. "Lightspeed is one of the market leaders. There's so many different inventory management systems, scheduling systems and accounting systems that all pull from Lightspeed. And, when you're going from three sites up to 18, you need that consolidation of data. You need actual figures the moment they're happening. And Lightspeed gives that to us." said Richard Nelson, Executive Chef at Fat Hippo.
For Staycity, the flexibility of Lightspeed as a system has helped their growth. "We know that we can go from one small café bar with one register up to a site that's got six registers on the go, adding more as we need them. In the summer months, when we offer an alfresco dining option at our aparthotels, we can just take a handheld iPad mini out and start taking orders right away." shared Simon Lee, Head of Food and Beverages.
Ready to expand your restaurant?
Lightspeed Restaurant helps you run your multi-location hospitality business more efficiently. Want to find out more? Let's talk.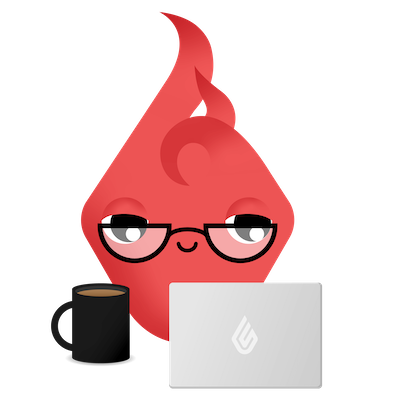 News you care about. Tips you can use.
Everything your business needs to grow, delivered straight to your inbox.