If you're not selling online already, the time to get started was yesterday. Shoppers are moving between sales channels and are primed to buy online more and more. Need proof? Just check the numbers:

So the question isn't should you start selling online. It's how. Starting an online retail business doesn't have to be hard if you have a little help.

Luckily, we're here with the advice you need to make it a breeze. In this article we'll explore how to set up an online shop, including how to:
Write a business plan

Register a domain

Pick a theme

Set up your products

Organise your categories

Design your homepage

Create supporting pages

Configure checkout

Set up shipping

Add third party integrations

Launch your store
Start your online store today
Bring your products online and start selling fast with our foolproof quickstart guide.
How much does it cost to start an online retail business?
Costs for starting an online shop include those related to the business itself (the domain name registration and site hosting), the ongoing costs of doing business (inventory budget, shipping and payment processing fees) and the costs of any extras you might add to your store (like plugin subscriptions).

There are also potential advertising costs to keep in mind if your marketing plan relies on more than organic (non-paid) social media promotion.
There is no average figure—you'll have to calculate the costs for your particular situation yourself. Building and coding an online store entirely from scratch will run you a few thousand pounds while using a pre-built theme and a dedicated eCommerce platform can keep the costs down.
If your online store is successful, the revenue you bring in will help offset the costs. Selling online opens your business up to a much wider potential shopper base.


Launch your online retail business with Lightspeed
Talk to on our experts and find out what Lightspeed can do for you
How to start an online retail business: a checklist
Getting started online can seem intimidating if you haven't done it before. That's why you break it up into steps and focus on getting the best of your store up first, and keep building as you go.
Here's what you need to do to launch your online store.
1. Write a business plan
Writing an eCommerce business plan is one of the first steps you should take if you're thinking about starting an online business. An eCommerce business plan can help you steer your online shop in the right direction. Fortunately, you don't need a business degree to create one. Here's what you need for a great eCommerce business plan.
Summary

—concisely introduce everything that you'll be covering in your business plan. Write it last, so that you can source inspiration from the rest of the document.

Company introduction

—Explain what your company does and what makes it stand out. Ask yourself questions like,

What does your business do?

Who are you selling to?

What is your mission statement?

What do you value?

Market research

—Identify who your customers and competition are. How will you appeal to your target customer? How will you set yourself apart from your competition?

Company structure

—Here you should outline the

legal structure of your online retail business

. Is it a sole proprietorship? A partnership? These labels determine the type of tax you pay, and how your business is structured.

Products and services—

Don't forget to

outline what product and service you sell, how much you'll charge for them and how you'll source or manufacture these products.

Marketing strategy

—Use this section to do a SWOT analysis (strength, weaknesses, opportunities, threats) of your online retail business. Use that to determine which marketing channels you'll use e.g. email marketing, social media, influencer or partnerships.

Finances—

This section

helps you set sales and fundraising goals that will let you explain to investors where you stand financially and why you need their investment. It should include revenue projections, expected costs and funding information.
2. Register a domain
Your domain is the web address shoppers will use to access your site. There are three parts to a domain name:
The subdomain: the www. (or equivalent—some addresses use '

shop

.' for example) at the beginning of a URL.

The root domain: the middle of the URL—the site name. This will be the name of your business.

The top-level domain: the end of a URL. The most popular top-level domain is .com or .co.uk.
You'll get your root domain and top-level domain from a domain provider like GoDaddy, Domain.com or Bluehost, and you'll pick your subdomain when you connect your domain to your eCom store provider.
You can expect to pay within the range of £7-£12 for a new domain registration in 2022.
Premium domains are .com domains that are highly in demand and easy to remember, and their visibility—.com is the most popular top-level domain, and so might be the one your shoppers are looking for—makes them more desirable.
Not all .com domains are premium domains, but if the .com name you want for your online shop has been flagged as a premium domain and is prohibitively expensive, try looking for the same root domain with a different top-level domain, such as co.uk, .store or .net.
3. Pick a theme (and customise it)
You can code your own theme from scratch, sure. Or you can pay someone to do it for you. But starting an online shop with a pre-made, customisable theme is a much more affordable and time efficient.
Your theme is the first impression a potential shopper has when they land on your page. To impress them, it should:
Be mobile responsive: this means it should have a mobile theme built-in, one that it automatically switches to when shoppers are browsing on a mobile device.
Be easy to navigate: shoppers should be able to locate your categories and their shopping cart at a glance. If they're confused, they'll leave. In a 2021 survey of 10,000 respondents,

14.1%

said that better website navigation has an impact on customer satisfaction.
Load quickly: website speed is key to keeping browsers around long enough to become shoppers. How fast does a site need to be? Think seconds—

36% of visitors

will leave your site if it takes more than 3 seconds to load.

Focus on the visuals. Bold, visual-focused design catches eyes. A theme that puts images front-and-center will help you communicate your brand without relying on lots of text.
When you customise your theme, be sure to keep your business' identity in mind. What colours and fonts do you use in your logo? What sort of colours and design accents do you use in your store? Bring that feeling online so your virtual space feels like an extension of your physical location.
4. Set up your product pages with descriptions and photographs
If you're going to sell online, you'll need products to sell—but you shouldn't start with your entire catalogue at once. Focus on setting up eight of your best-selling products for launch, and work on adding more once you're up and running.
Each product will need a title, a meta description, a product description and at least one photo. Here's what you need to keep in mind:
Title: while your product titles should include a keyword where possible, don't fall into the word salad trap. Keep it concise.
Meta description: the snippet of text search engines show when your page comes up in search results. It should be a 155-character sentence (or two) that include the keyword(s) you used in the title.
Product description: you can get more wordy here, but be sure to keep it skimmable. Describe the product, and include any important measurements or material or model details.

Photos:

at least one, but preferably more. These should be high quality and show the product at multiple angles—if it's apparel, try including models wearing different sizes. You need to have the rights to use these photos, so they should be ones you took yourself or have explicit permission to use from your vendor.
5. Organize your inventory system for eCom
If you and your employees are the only ones who see your category structure, it might not be ready for the way eCommerce shoppers think.
Instead of replicating your brick and mortar categories, starting an online store means you'll need to review your categories and potentially do a little cleanup. For maximum browsing efficiency, they should be set up as department > class > sub-class.
As an example:
Women's clothes
6. Design your homepage
Now that you have your theme, you can start thinking about what you want your homepage to look like.
Don't overload visitors with information. Make sure everything is clearly laid out, with an easily accessible navigation system. Try to catch their attention at a glance—include the information they need to know, but also entice them to dig deeper. Try showcasing your top products instead of everything in the store and even include a banner with any seasonal deals or sales.
7. Create your supporting pages
In addition to your products and your home page, you'll want to consider supporting pages like:
About page: what's your business' story? Detail it here—and don't forget to give shoppers details on your physical locations and their opening hours, as well as contact information.
Terms of service: a standard page that lays out what terms shoppers must agree to when browsing your site or shopping at your store. You can use sites like

TermsFeed

to automatically generate the content you'll need for this page.
Frequently asked questions: get any questions asked frequently in-store? Anticipate any questions online shoppers might have and use this page to answer those questions.
Shipping: while you can provide information about shipping on your frequently asked questions page, it might be best to dedicate a standalone page to it. Detail who you ship with, what countries you ship to and what your rates are.
8. Configure your checkout
Checkout is a core component of starting an online retail business—shoppers need a way to pay, after all. Your eCommerce platform should have a selection of payment providers available for your region. Pick one and sign up for their services so your checkout is functional.
You'll also want to be sure you're offering quick checkout options, like those Apple Pay® and Google Pay™ enable.
While buy now, pay later (also known as BNPL) technically comes into the picture earlier than checkout—shoppers will see it offered on product pages—this is a good time to explore it as well. If you want to offer BNPL, check to see what companies your eCommerce platform integrates with.
9. Set up shipping methods
How are you going to ship purchases to customers? Are you going to offer local delivery or click and collect? What will you charge? Before you can get your online store up and running, you'll need to answer these questions.
While you can likely handle curbside pickup, buy online and pick up in store and local delivery on your own, you might want an expert at your side for mailing out orders. Your eCom platform should have integrations with shipping providers, such as ShipStation or Easypost. Using a shipping integration will help you coordinate shipping and save on fees.
Don't forget to personalise the shipping notice emails your eCom platform sends.
10. Connect your online store to Google Analytics and Facebook Pixel
Google Analytics tracks how well your website is doing by tracking how many visitors you get, where they came from and their demographics. The Facebook Pixel helps you measure and build audiences for ad campaigns.
While you can launch your online store without them, they're powerful tools for getting to know your site's traffic and crafting more effective Facebook ads. It'll be easiest if your eCom platform has integrations for these tools—Lightspeed does—but you can set them up manually as well.

11. Launch your store
You've followed all the steps for how to set up an online shop: you've got your products organised in a category system that makes sense, you've filled out your home page and supporting pages, shoppers can pay and pick their shipping method. You're ready to go live!
Make sure you follow your eCommerce platform's instructions for connecting your store to the domain you bought. With that done, take a minute to verify you own your domain in the Google Search Console. Once that's finished, you can submit a sitemap to Google—this means you can let Google know your site exists and should be indexed for an SEO boost.
That's it—your initial setup work is done. Time to start promoting your store!
Starting an online store is easier than you think
eCommerce doesn't have to be intimidating. Break the setup down into steps and remember that you can add products as you go, and you'll be just fine—but you'll have an even easier time with a commerce platform built with your needs in mind.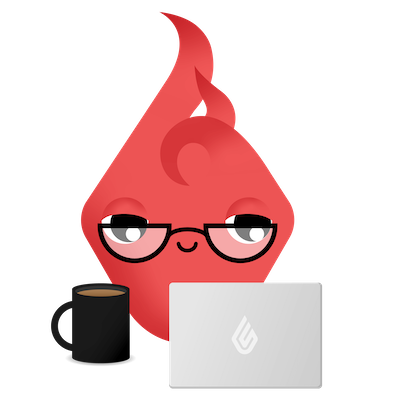 News you care about. Tips you can use.
Everything your business needs to grow, delivered straight to your inbox.