2021 may seem like a strange time for setting up a business in the UK. That said, no pandemic lasts forever. The economy will recover and although the world will never be the same as it was, people's desire to purchase products and services they love hasn't gone anywhere.
If you're a budding entrepreneur, eager to take the plunge and start your own business, you may be feeling a little out of your depth or simply that this is bad timing. But there's never a bad time to plan for the future, it will come in handy when you need. With this handy checklist, we intend to set the wheels in motion. We've listed everything you should take into account when setting up a small business in the UK.

We've compiled this checklist to help you prepare as best you can for your entrepreneurial adventure. Use it to find out whether you're ready to begin building your enterprise. Prior preparation is often a determining factor of a business's success or failure.
The Checklist
1. Make a roadmap for the first 12 months
A wise man once said, 'failure to prepare is preparing to fail'. When setting up a small business in the UK, it's important to plan where you want it to go and how you want to get it there. Start by making a roadmap for the first 12 months, dividing it into different periods, and linking realistic goals to each period.
This way, you get a better picture of what you want to achieve in the first 12 months and whether it's possible. Breaking down your trajectory into achievable goals is a good motivator when faced with challenges. Take into account any uncertainty around coronavirus and Brexit that could arise in the next 12 months, and make sure you have solutions for responding to the unexpected.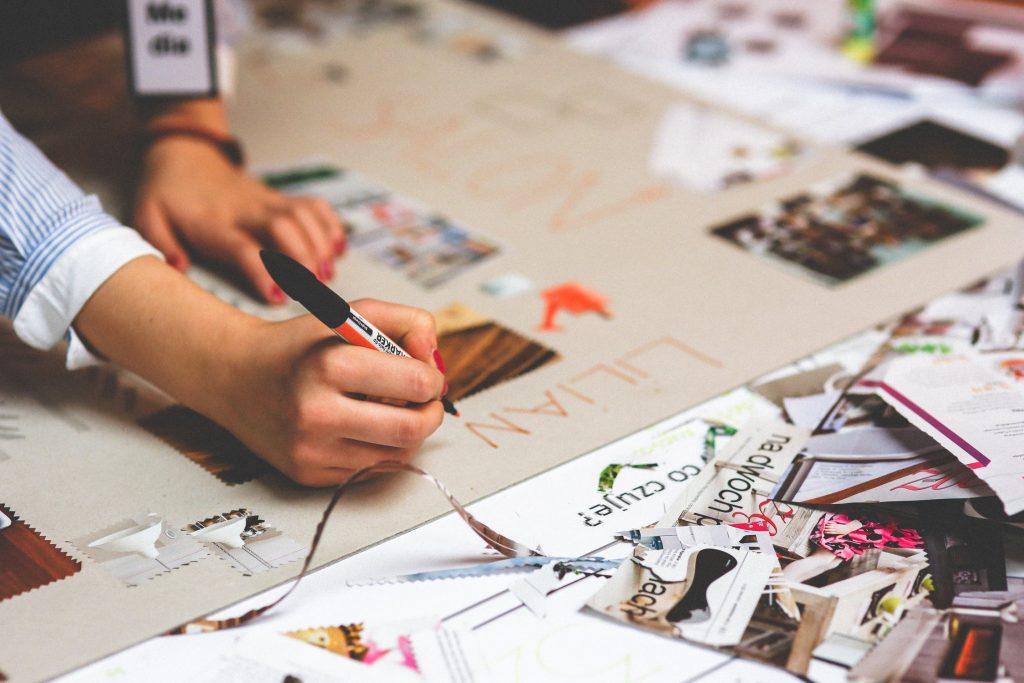 2. Write a business plan
The business plan is the nuts and bolts of your business. It's where you set out your goals, explain your business structure and point out target markets. This step can feel daunting, but it doesn't have to.
Get the tech to ignite your business
The right technology can make a good business great. Find out how Lightspeed can help you ignite your potential
How to write a business plan, step by step
Introduce yourself.

Write an introduction about yourself and why you're starting a business.

Identify a problem, then propose a solution.

It's important to identify the gap your business is filling. Is there a consumer need that isn't being met? Point it out and outline how your business meets it. Someone else may already be trying to solve this problem. If so, state confidently how you will do it better or differently.

Have a marketing strategy.

Have a clear idea of who your target audience is, and why you've chosen them to sell your products and service. Consider how you will communicate with these potential customers, and how your products and benefits can benefit them.

Outline your business structure.

If you're starting a company with others, state clearly who has what roles and responsibilities within the organisation. Even if you're going in alone, you should still demonstrate in what way you will organise your operations.

Make a financial plan.

Outline how you will translate all the above into a profit. This plan, usually mapped for a period of 3 years, gives potential investors insight into the further course of your business. The clearer and more well thought out it is, the more likely you'll be to attract investment.

That brings us onto our next point…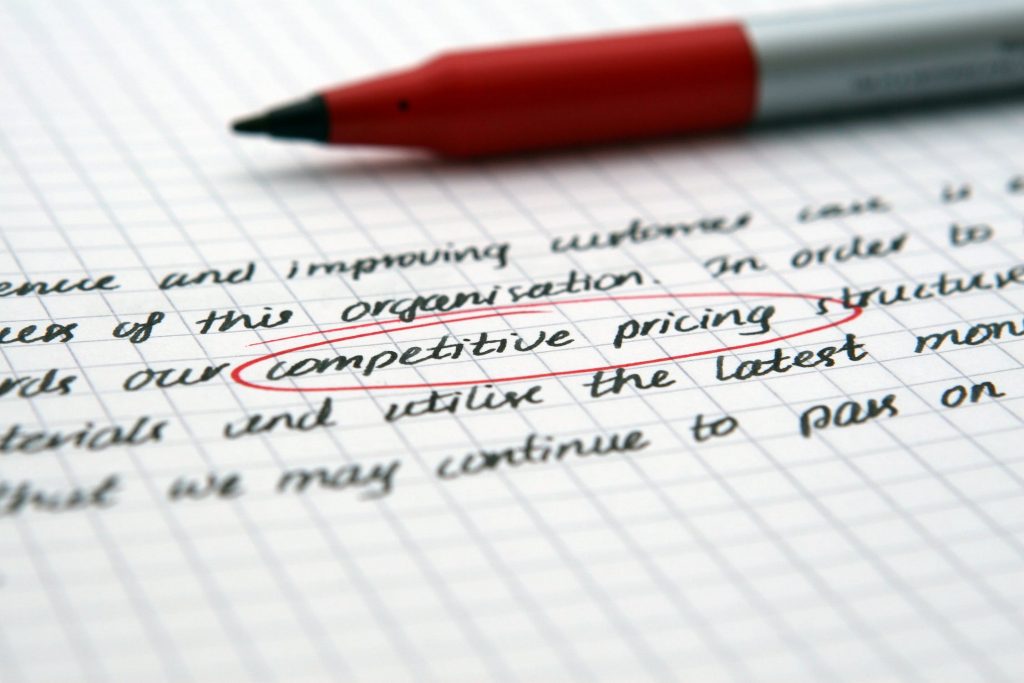 3. Finance your business
When setting up a small business in the UK, it's rare to finance yourself completely. That means they have to find capital elsewhere to get things off the ground. Banks aren't always willing to risk lending capital to starters. There are, however, other ways to finance your business.

Crowdfunding
Crowdfunding is a popular way of financing your business quickly, as well as opening it up to the world. Most common variants of the practice include:
Loan.

This is a realistic option if your business is already generating revenue. Your current cash flow must demonstrate that repayment, including interest, is feasible.

Subordinated convertible loan.

This type loan can be converted into shares at the end of its term. It's a high-risk option often chosen by young, fast-growing start-ups with unpredictable cash flows.

Presale.

Here you generate revenue upfront. That way, you can launch your operations with few initial overhead costs. It's a good way to test your product on the market, and attract further investment in the future.
If you're setting out without much initial capital, crowdfunding could be the way to go. Just make sure you take into account the fiscal pitfalls and potential risks.
Attracting external investors
This another way of financing your business, and presents an exciting challenge for entrepreneurs. While it often involves outsourcing part of your business, you make use of an investor's valuable knowledge and network.
If you don't currently have any potential investors within your network, venture capitalists may be able to help you. They provide capital to starting businesses for an equity stake in your business.
For this reason, venture capitalists are more likely to invest in your business if they see high growth potential. In addition to providing capital, they use knowledge and expertise to grow businesses. A few examples of UK venture capital firms are: Ada Ventures, Felix Capital, IQ Capital and LocalGlobe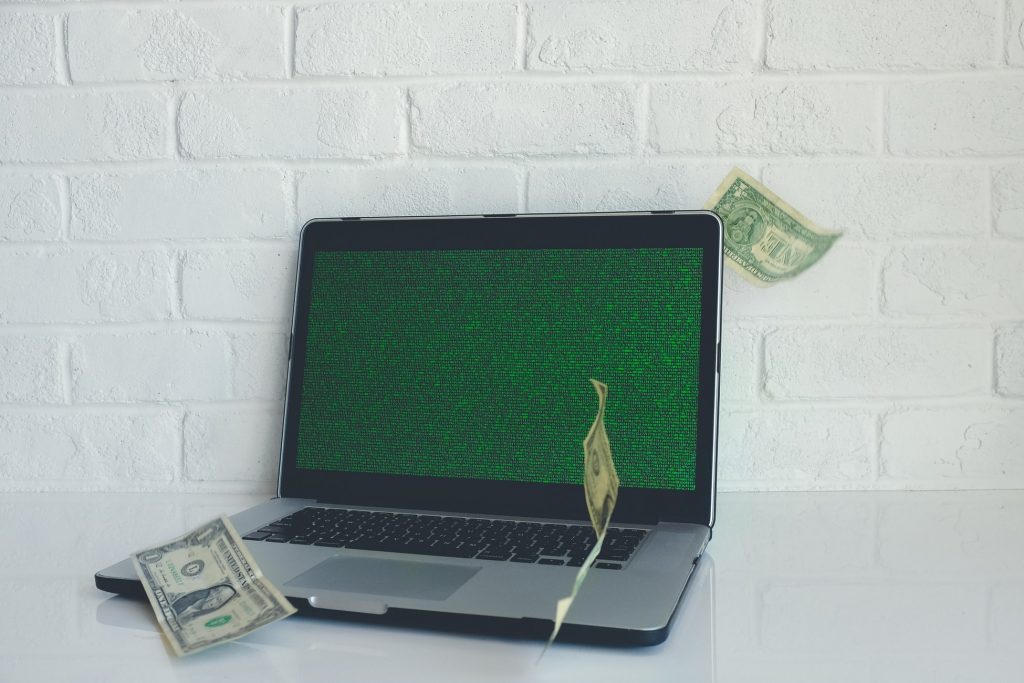 4. Choose a legal form
Your business's legal form determines what taxes it pays and how it'll be seen in the eyes of the law. The legal form you choose depends on how your business is structured, what you want it to do, what investments you want to make and whether you want to collaborate with other enterprises. There are two basic forms to consider when setting up a small business in the UK.

If you're going it alone, you can register as a sole trader. In this form, you own and control your business's assets, and have personal liability over the company's debts and obligations. There's little regulation from HMRC, but the sole traders must do their own income tax returns on a yearly basis.

If you're starting your business with two or more people, you can register as a partnership. Partners share risks, profits, costs and responsibilities of running the business. The partnership must file tax returns as a legal entity. Each individual within the business must also do their own tax returns.

Other legal forms include:
Limited partnerships

Trusts

Limited companies

Limited liability partnerships.
Every legal form has financial and administrative pros and cons. First-time entrepreneurs often choose a one-man business. It's simpler, more flexible and requires less start-up capital. However, the most suitable legal form differs per company.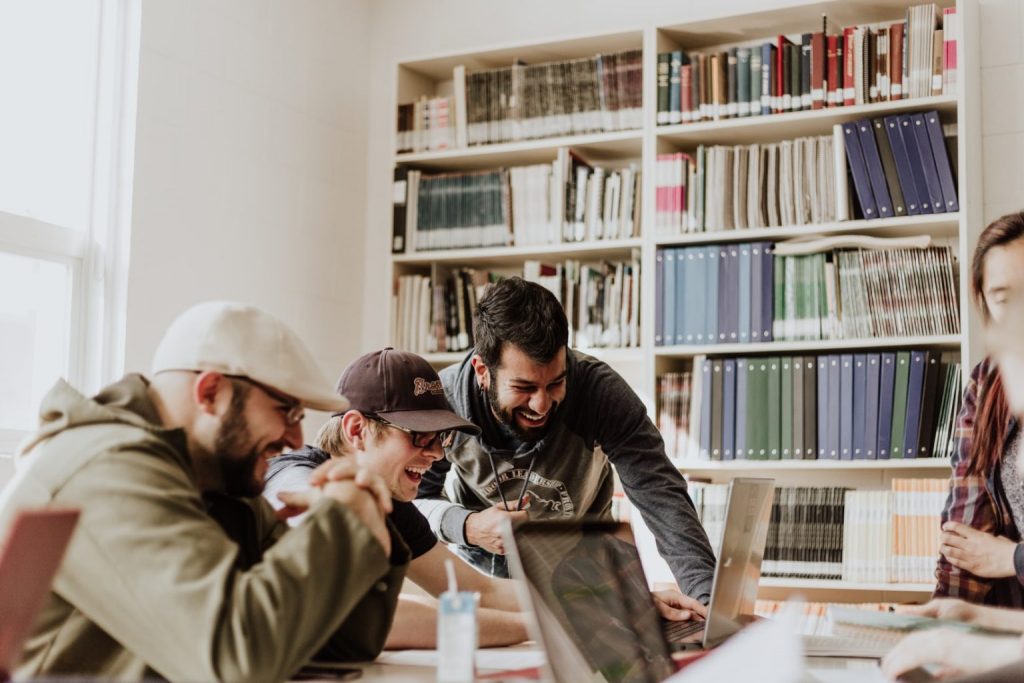 5. Choose a name
Choosing the right name is essential. It's the first piece of information most people will have about your business, so it should make a good impression. A good name should be…
Distinctive.

Choosing a name that hasn't already been taken, or that sounds like on that has, can be the hardest part of the process. To check no one beat you to it, google the name or check with the Intellectual Property Office.

Available as a domain name.

It's important that you can be found quickly and easily on the internet. A matching domain name is therefore also essential.

Appropriate.

Your name shouldn't be offensive or lude. Make sure it's linked to your product or service through association or meaning.

International. If you are planning to grow internationally and attract international investors, do not choose a name that's too culturally specific. Even if you're just setting up a small business in the UK, you could still have international customers.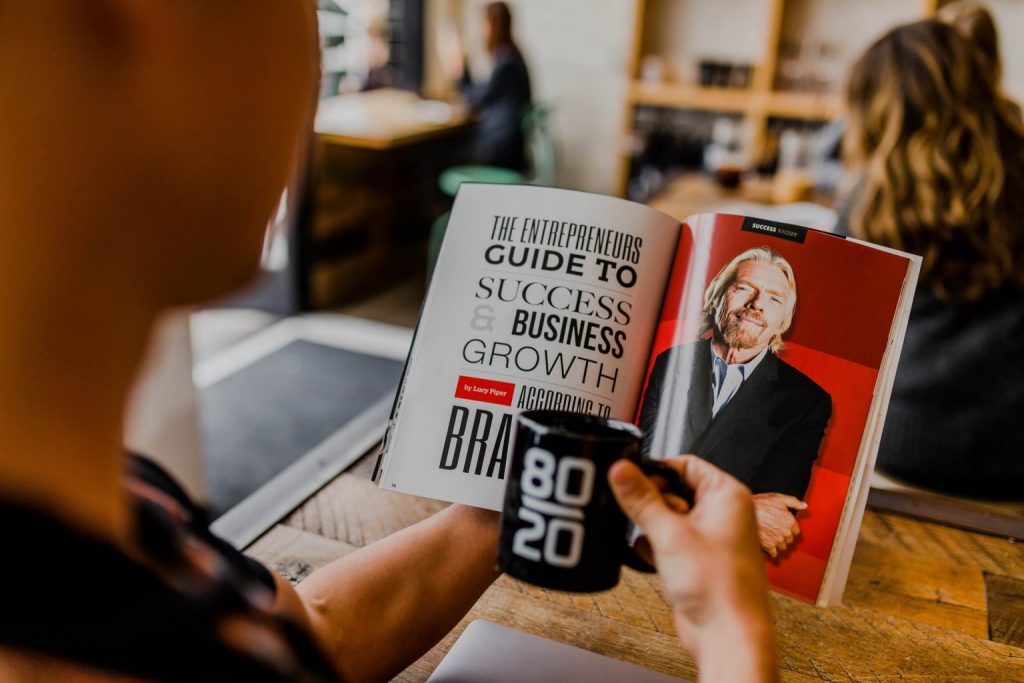 6. Register your business with HM Revenue and Customs (HMRC)
When setting up a small business in the UK, you must register with HMRC. Registration differs based on legal form, but each can be done online.

If you'd like to set up your business as a sole trader, you'll have to register for self assessment. Self assessment is how HMRC collects income tax from people who are self-employed. The process is fairly simple and can be done online here.

Registering a new business in the UK is pretty straightforward. Once registered you will be responsible for keeping records of sales and expenses and sending a tax return each year.
To register a partnership you will need a 'nominated partner' who oversees filing tax returns and keeping records. Registering as a sole trader or partnership is free. For other legal forms, such as private limited companies, you'll be charged a small fee.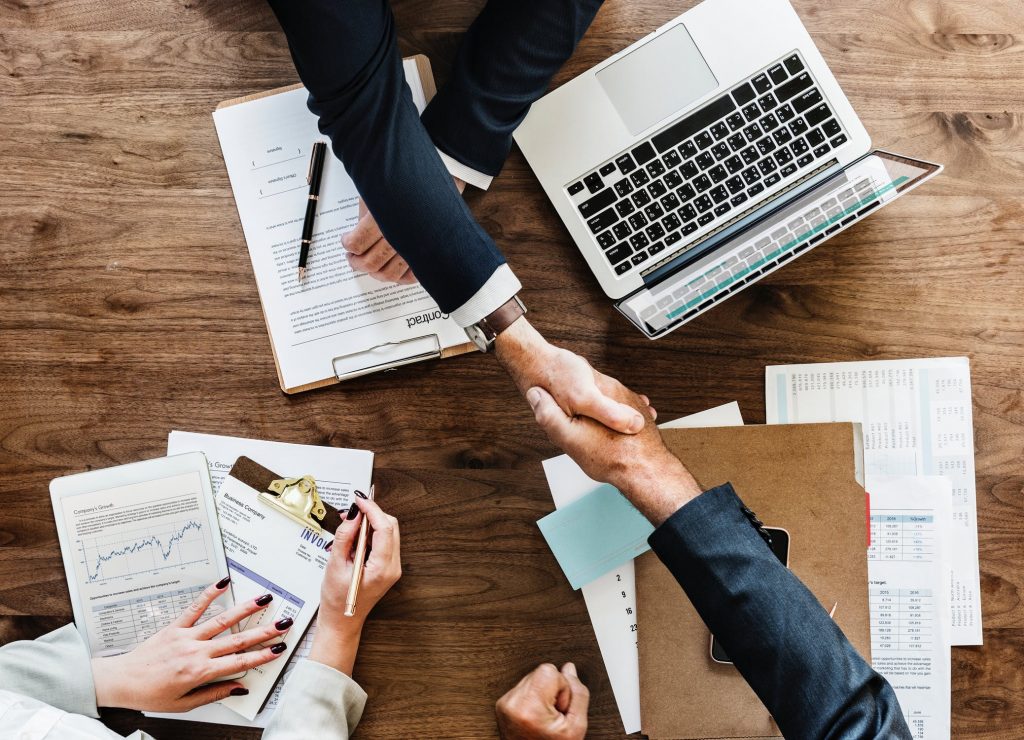 7. Get insured
There are certain legal obligations for businesses in the UK. If you plan to have employees, you're legally required to purchase Employer's Liability Insurance. It helps cover compensation costs in the event that an employee becomes sick or injured at work. If your business is using vehicles, Commercial Motor Insurance is also legally required.

Commercial Property Insurance is not legally required but wise if you're setting up a physical business space to protect your businesses contents in case of fire or theft.

No matter the type of business you're starting, it will no doubt have an online component, especially when it comes to data. Cyber Insurance protects your business against hackers and data breaches.
8. Sort out Admin
By now, you may be feeling a little more confident about starting your own business. You can now start selling your products and services, as well as hiring employees and implementing a growth strategy. But there's just one more thing: administration.
Accounting is one of the most important parts of business administration. It's a legal obligation and, when done well, provides valuable insight into your finances. With good accounting you can make better business decisions.

Many entrepreneurs prefer to outsource this task to an accountant. Which isn't a bad idea and can help to save costs. However, it's sometimes seen as an unnecessary expense, especially for starting entrepreneurs.

Depending on the size and nature of your businesses, there are two types of accounting you can use. If you own a small business with a low transaction volume you can use single entry accounting. You simply need to keep track of your transactions for the purpose of paying bills or making deposits.

For larger businesses, double-entry accounting is often used. This way, transactions are recorded in both a debit account and credit account. Read more about the difference between single- and double-entry accounting here.

A wise move when starting a business is to choose a ePOS or cash register system that lightens your workload. Today's ePOS systems do more than register sales and print receipts. They boast various features that help streamline business operations, especially accounting.
How can your ePOS system help you with business administration?
By letting your

staff clock

in and out

directly in your ePOS system,

you can automatically keep track of the hours worked. This data can then be exported into a report at the end of the month, where you can see the number of hours worked per person.

Use integrated reports at per product, per day, per week, per month or per year. Compare sales performance during different time periods or by product.

Export a report of your sales results regularly. That way you can plan and grow in a targeted way.

Multiple locations? A good cash register system helps you to keep your administration central.

If you think carefully about which cash register is most suitable for your company, you have a good basis for your business operations. In addition, a cash register that meets the legal requirements provides more guarantee and fewer problems with checks by the tax authorities.
Now you're one step closer to setting up a small business in the UK. It's not an east road, but it's definitely one worth taking. Want to know how Lightspeed can help? Let's talk.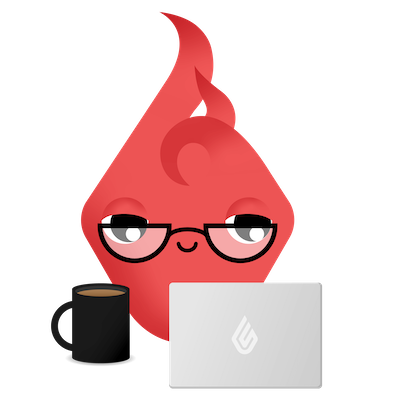 News you care about. Tips you can use.
Everything your business needs to grow, delivered straight to your inbox.