As city infrastructure becomes more bike friendly, and the revolution in green mobility reaches its peak, the demand for bike rental services are likely to sky rocket in the coming years.

But as with starting any enterprise, opening a bike rental business requires planning and investment. Before you buy a fleet of rental bikes, there are some key steps to consider.

Whether you're a bike shop owner or if you're looking to start from scratch, here's a guide to starting your bike rental business.
Develop a bike rental business plan
It's like our teachers always used to say: failure to plan is planning to fail. That's why we make business plans.

This should be at least a one page document outlining your goals, and strategies for achieving them. It's a springboard from which you can launch your business, so don't skip this step!
Concept
What is your bike rental business all about? What makes it unique?

Answering these questions will help you identify your point of differentiation: an important consideration for launching a successful business.
Current opportunity
Why is now the time to start a bike rental business? Perhaps your town is beginning to see local tourism trickle back. Maybe a new cycle lane has opened nearby, or a new development has brought new blood to your location.

Whatever it is, research what opportunities lie out there, and how you can make the most of them.
Key success factors

Now that you've outlined your goals, strategies and opportunities it's time to consider what success will look like, and how to measure it.

Maybe you want your business to be profitable by a specified time, or perhaps you want to be in a position to open a second location two years from now.

Setting out key success factors from the get-go can help you steer your bike rental business in the right direction from day one.

Vision statement
A vision statement should encapsulate all of the above into a clear and concise roadmap for where you want your bike rental business to go.

How will your goals and ethos guide your actions now and into the future? What core competencies does your bike rental business need to be successful in the long term?

A vision statement should answer these questions, and help develop a long term vision that the business keeps on track.
Streamline bike rentals with booxi and Lightspeed
You can greatly enhance the efficiency of your bike rental business by integrating point of rental and appointment scheduling software in your existing software stack.

Booxi is a sophisticated appointment scheduling software that integrates seamlessly with Lightspeed Retail and allows bike rental businesses to optimise, automate and simplify the bike rental process. You will also be able to:
Allow customers to make appointments and book rentals online or in-store.

Share customer records between booxi and Lightspeed to provide even deeper customer insight.

Manage your rental with a real-time overview of all equipment bookings and their statuses

Automate reminders to help reduce no-shows and cancellations.


Discover software for running your business better

Talk to one of our experts about what Lightspeed and its range of integration partners can do for you
Consider your costs
Considering your upfront costs and financial needs is essential for starting off on the right foot and working towards a profitable business model. Knowing what your costs are can help you invest in tools to reduce them.
Inventory management

Your bike rental business won't go far if it doesn't have the inventory to supply it's services. Be sure to invest in the right kind of inventory for your business and at the appropriate quantities.
Fleet and Gear
Start with purchasing a fleet of bikes to rent to the public. Determining exactly what quantity of bikes to buy will depend on the kind of volume you're expecting.
Also consider the quality and durability of the products you invest in—don't buy stock that may require excessive repairs or pose a safety risk to your customers.
Other than bikes, you'll also need to purchase additional gear like helmets and bike locks to keep your inventory and customer safe from harm or theft.
Upsells
In addition to bike rentals, it's important to cover your bases with additional streams of income. For example, a bike rental business might sell city-maps, energy drinks or tourism souvenirs.

Upsell items create opportunities for additional revenue, and can go a long way to increase average transaction size.
Stock control
Once you've purchased your inventory, you need a way to manage it. Using an advanced commerce platform like Lightspeed Retail, you can ensure that you're not buying too much or too little, and that you're cycling through stock in a way that promises a healthy return on investment.

With Lightspeed Retail, you can organise your inventory into custom categories whereby you can track performance of specific product categories and subcategories via built-in sales reports.

Armed with data about your best-selling items, you can use automatic reorder points to ensure that you never run out of stock on the items that bring in the most revenue.


Say one of your top-selling items are metal water canteens. In Lightspeed Retail's back office, you can predetermine a minimum quantity of metal canteens to be reached before automatically reordering from the required vendor.

You set a reorder point for metal water canteens at 10 units, when that number of water bottles has been reached, Lightspeed will automatically create a purchase order for those items. Purchase orders and the vendors they're sent to can be pre-configured in the back office.

It's also easy to create manual purchase orders for inventory items already saved in your ePOS inventory. Your vendors are saved in the system and you can email them purchase orders directly.
That's just the tip of the iceberg
Read our bike guide for a full overview of Lightspeed's advanced retail capabilities
Labour
Your business is only as successful as the people who keep it moving. For that reason, it's important to invest in good staff who'll boost customer satisfaction and make you money.

The number of staff you hire will depend on the scale of your business, and whether you already have staff from an existing bike shop that you can retrain.

Either way, you can use Lightspeed to track employee performance and allocate staff in an efficient and cost-saving way.

Using Lightspeed Analytics, you can grab measurable performance data on each member of staff so you can optimize labour costs by scheduling your best staff for your busiest shifts.
Filter sales data by employee to get a fine grained overview of performance.

Track

key retail KPIs

like profit per hour and average basket size.

Refine reports to see how much your employees sold of a particular type of item.

Overlay reports with additional measure for "Average Discount Percentage", so you can see how much your employees' sales totals were affected by discounting.



With performance data at hand, you can reduce employee turnover costs and foster employee's personal growth by setting targets for success.
Identify your target market
Demographics
A crucial step in starting a bike rental business is identifying your target audience. Once you know this, it's much easier to refine your offering to key demographics.

Let's say that you're opening a bike rental business in a popular tourist destination, what's the gender, age or economic bracket of the tourist that visit?

If it's a city, demographics may be broader thus harder to determine. But if you're operating near a mountain biking trail in the English countryside, then you may be able to stab a more educated guess at who your target demographic is.

Conduct some research into the demographic you wish to target then think about how you can adapt your offering to this demographic.
Needs
Once you've identified a target demographic, think more deeply about what their needs are.

To elaborate on the previous example, a bike rental business in a city centre catering to a broad demographic will probably require easy-to-use city bikes and equipment hired at competitive prices.

A bike rental service near a mountain biking trail, on the other hand, will likely need more specialised bikes that are highly durable, with a rental model that suits the needs of an older couple taking on a weekend getaway.
With Lightspeed Retail you can leverage customer data with customer profiles. View individual customer activity at a glance, and use that data to target customers with promotions and discounts.

You can also use customer profiles to identify custom types and target specific cohorts with personalised promotions. For example, if a large portion of your customer base is our students, you can target them with special student discounts on bike rentals.
Get the tools to set your bike rental business apart.

There's no perfect formula for running a successful bike rental business, but knowing where to start and investing in the right tools can set you off on the right foot.

Want to know more about how Lightspeed can help your bike rental business? Let's talk.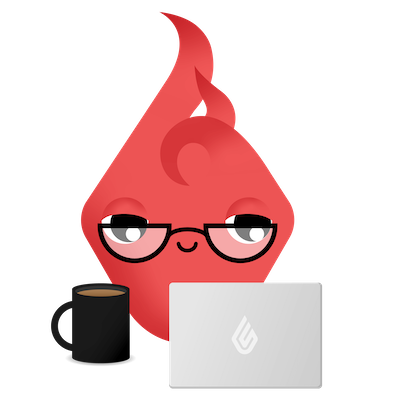 News you care about. Tips you can use.
Everything your business needs to grow, delivered straight to your inbox.