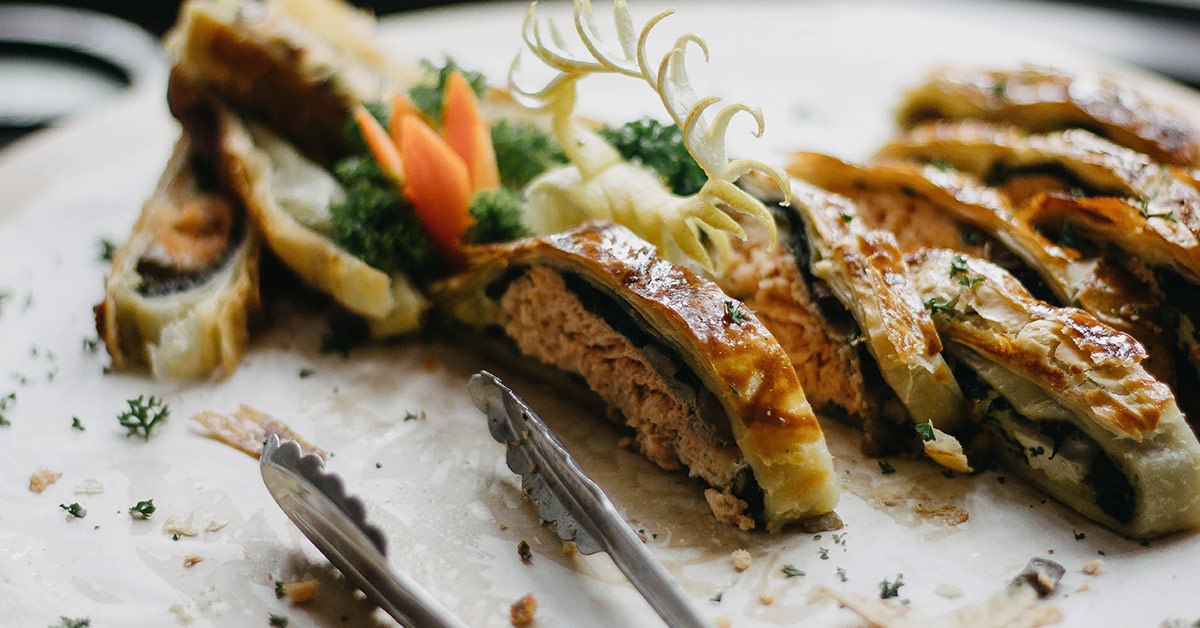 Restaurant catering services are big business — $33.4 billion, to be exact.
Consider this: people in the United States spend more on eating out than on groceries, and 36% of consumers say they plan to entertain at home. Restaurants can implement catering services as an additional revenue stream and strategically grow their sales, without needing to open up a second location.
Adding a catering service to your current offering has many advantages, the most important one being that you can serve more people without needing more physical kitchen or service space in your restaurant.
But to launch a sustainable restaurant catering business, you need to first define what type of food you serve, what type of events you'll serve at, and finally what type of catering service you'll offer (yep, there's more than one).
Here's what you need to know before launching a successful restaurant catering service.
What are restaurant catering services?
Which catering format is realistic for your restaurant?
Consider equipment, storage, and staffing
Factor in transportation, portion sizes, and estimated food prep time
Marketing your restaurant catering business
What exactly are restaurant catering services?
Unlike delivering lunch for a large number of people, catering services are when your restaurant provides food for a remote location (like private parties and corporate events).
The difference between catering and large deliveries is primarily the number of people they can realistically serve. Full-service catering services have the ability to service events with hundreds, if not thousands, of guests. That means they have the resources — from delivery vans to the service staff — to serve at a volume that restaurants without dedicated catering services simply cannot.

Which catering format is realistic for your restaurant?
There are several types of catering service formats, each with its own level of operational complexity. Before you decide to offer catering, think about which of the following catering formats are the best fit for your restaurant:
Delivery and drop off catering
Delivery and drop off services are when you simply prepare the client's desired amount of food and drop it off at a specified location. You don't have to provide service staff or equipment, but your clients are also limited to those who don't need service staff.
Full-service catering
Full-service catering is when you not only prepare the food, but also provide service and/or kitchen staff, bartenders, and the food itself. You prep, deliver, serve, and clean up after yourself. Full-service catering requires the most food preparation, planning, labor, and resources, but the benefit is that you can secure big contracts like corporate events and private parties.
The type of catering format you choose ultimately comes down what works for you and your restaurant. Think about how much time and resources it will take you to start and sustain a catering service. That includes the labor costs associated with planning, food prep, delivery, service, and cleanup.
How much can your establishment afford to take on?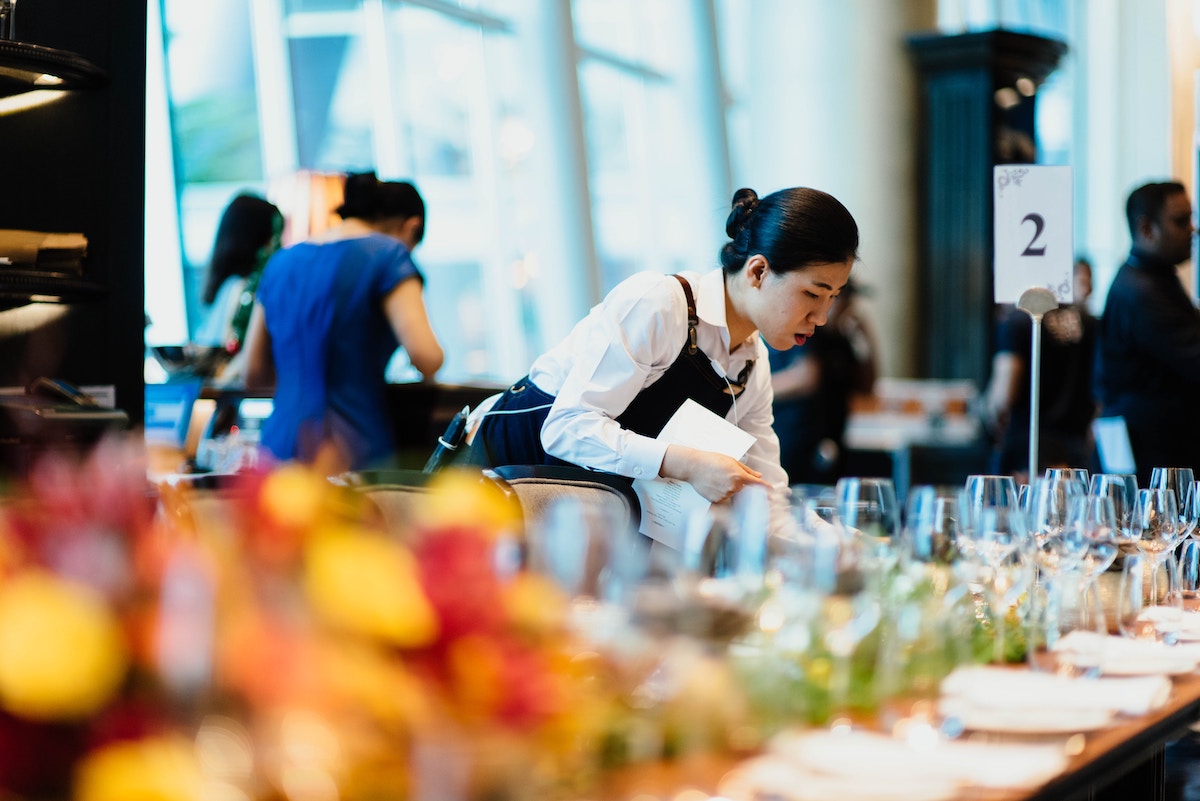 Consider equipment, storage, and staffing
It's never a good idea to blindly invest time and resources into a business idea. Ask yourself these questions and pinpoint solutions before starting a restaurant catering business:
What equipment do you need to buy?
There's a lot of different catering equipment you can purchase. While it might be tempting to splurge and buy a delivery truck and brand new serving platters and utensils, you can always start small and gradually buy more equipment as you need it. To make that process easier, Restaurant Ware made a great catering equipment checklist that you should check out.
Make a checklist of the essential equipment you need and calculate your total expenses. Keep in mind that some of those expenses could be tax deductible. Are you comfortable with absorbing that cost, or would you need a bank loan or investor to help you out?
Does your restaurant have enough storage space?
In addition to staffing and equipment, there are space considerations to factor into your decisionmaking as well. For example, do you have enough cold storage space to keep your dishes fresh?
If you have storage space limitations, that will directly impact both the type and quantity of events you can cater at a time, which has an impact on your projected earnings from catering.
Do you have enough staff to support a catering business?
Some restaurants assign or hire a specific staff member to coordinate their catering service, and have their kitchen staff prepare catered food during off-peak hours.
The important thing when it comes to staffing is assuring that everyone involved knows what's expected of them and when. Communicate clearly with your wait and kitchen staff to avoid confusion and assure that everyone's showing up for their assigned catering shifts.
In any case, don't bite off more than you can chew. If you know you have minimal equipment, a small cold storage space, and only three staff, don't take on a 2,000+ person full-service gig. Start slow and work your way up to bigger events once you're comfortable with what you can handle.
If, after doing the necessary research, you want to offer catering, the next thing you need to plan is your menu.
Factor in transportation, portion sizes, and estimated food prep time
While you want to stick to serving the type of food that you're known for, you want to create a special catering menu that's an extension of what you typically serve. You'll want to factor things like transport, portion sizes, and food prep.
Transport
The first thing you want to consider is how you're going to package, transport, and serve the food. Most of the dishes you serve at your restaurant can't be prepared the same way for catering events. You'll probably need to prepare them in advance and, depending on the dish, either reheat them or serve them as is once you're at the venue.
Portion sizes
Depending on whether or not the events you serve have table seating, you'll either be serving bite-sized, tapas-style portions or full course meals. Determine which types of events you want to cater for, and plan your menu accordingly.
If your target market is large corporate events, you're better off focusing on small, bite-sized portions. If your target is weddings, consider larger portions.
Don't forget to factor in food costs when you're developing your menu. This will help you establish menu prices that help you cover all the potential labor costs associated with catering. This is especially important if you're offering full-service catering.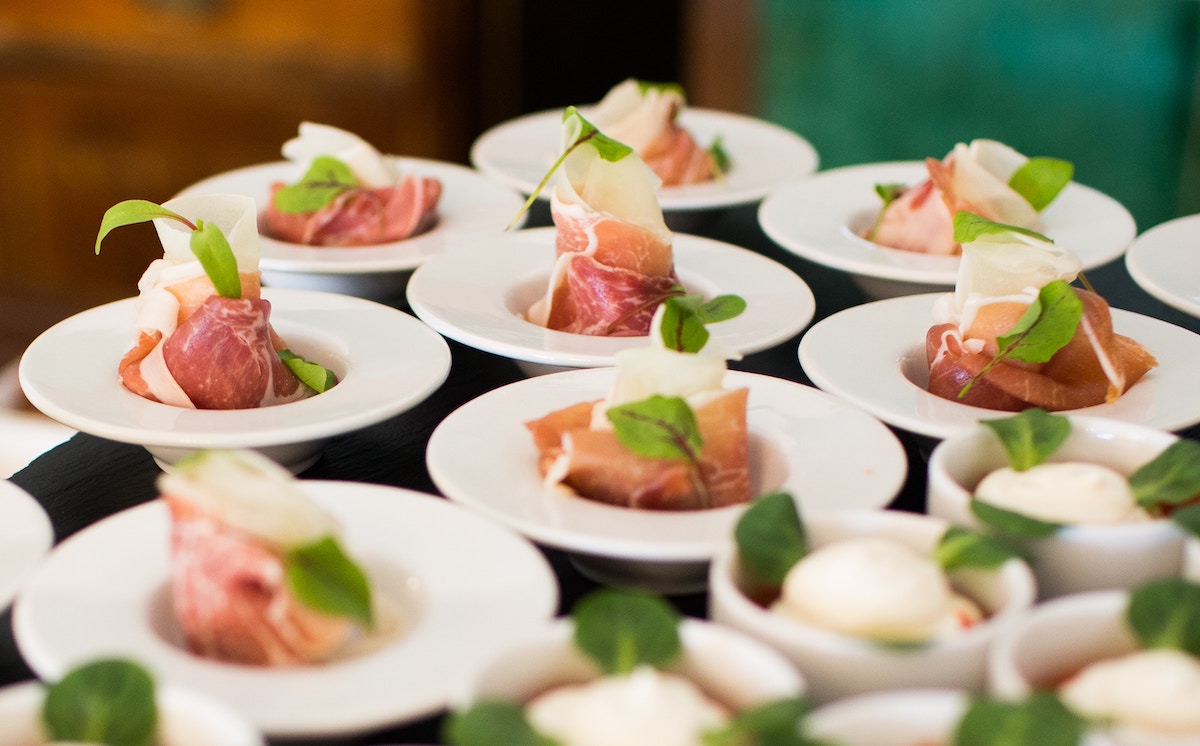 Food prep
Offer a variety of hot and cold dishes. Cold dishes are less time-intensive because you can prep them in advance and serve them as-is. While some hot dishes can be prepared in advance and reheated at the venue, others require you to prepare them on site. Try to offer both types so that you have the flexibility of catering for a wider variety of events.
Once you've defined what types of events you want to cater for, which catering format you'll offer, and what's on your menu, you need to double-down on marketing and get the word out to the right people that your restaurant is in the catering business.
Marketing for your restaurant catering business
The most sustainable way to market your restaurants catering service is by first targeting your existing restaurant customers. Use your restaurant's loyalty program to send an email to your customer mailing list announcing the launch of your catering service. They already love your food and might appreciate skipping the dishes and serving your food at their next house party.
Also, consider making promotional flyers and placing them in a central location in your restaurant. Your objective is to spread the word of your restaurant's new catering business to each customer that walks in your doors.
If they try your food and love their experience, customers are far more likely to give your catering service a shot when the opportunity presents itself.
Focus on delivering quality
You never know who's attending an event you're catering. They might be your next customer.
The most crucial element to any marketing is to first focus on your product or service's quality. The most effective way to make sure you and your clients are on the same page is to first sit down with them and figure out exactly what they're looking for.
Book an appointment with them and have them come to your establishment and taste small samples from your menu. This way, they can pick and choose the things they want to be served at the event. You can also take that meeting as an opportunity to get feedback on your dishes and, if you have the bandwidth, take special requests.
Your clients will appreciate that you're taking the time to offer them personalized service, which bodes well for your reputation. Word of mouth and social proof are incredibly powerful marketing tools that you have a surprising amount of control over.
If your service is top-tier and you deliver on your client's expectations, they'll share their positive experience and recommend your restaurant's catering service to friends and colleagues looking for suggestions.

Send a customer satisfaction survey
Customers love knowing that their opinion is heard and valued. Once the event you catered for is over, consider sending a customer satisfaction survey to your client the following day.
The benefits of creating a customer satisfaction survey are numerous, with the primary advantage being that you can collect valuable quantitative (numerically weighted questions that can be used to generate statistics) and qualitative (long-form questions that let clients express their opinions and thoughts in more detail) information on how they rated your catering service.
It's important to use both quantitative and qualitative questions. While quantitative questions help you measure overall satisfaction and analyze your response data more efficiently, quantitative questions provide important context that helps you understand why a client rated you a certain way.
Here are some examples of questions you can include in your customer satisfaction survey:
Quantitative: How would you rate the food that was served
Qualitative: Could you let us know why gave the food this rating?
Quantitative: How would you rate our service, from planning to our service at the event?
Qualitative: Are there any ways we could improve our service?
Quantitative: How likely are you to recommend our catering service to people you know?
Quantitative: What could we do to improve?
The information you get from your customers is incredibly valuable. First, it shows that you care what they think. Second, find out what you're doing well, what you can improve, and whether or not you're building a positive reputation founded on great customer experiences.
If you want to create a customer satisfaction survey, we recommend using Typeform. It's free and makes building a survey as straightforward as possible.
Wrapping up how to start a restaurant catering business
When executed properly, restaurant catering services are an excellent additional revenue stream for your establishment. People will always be hosting events with friends, throwing private parties, or organizing corporate events — and if you can lighten their load by serving great food that their guests appreciate, you'll find success.
Just make sure the catering format you implement is sustainable and that you aren't biting off more than you can chew. Start small, build your customer base and work your way up.
Good luck!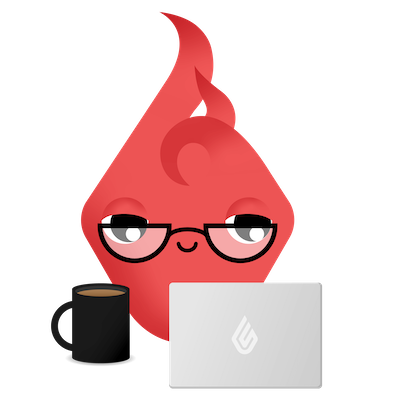 News you care about. Tips you can use.
Everything your business needs to grow, delivered straight to your inbox.