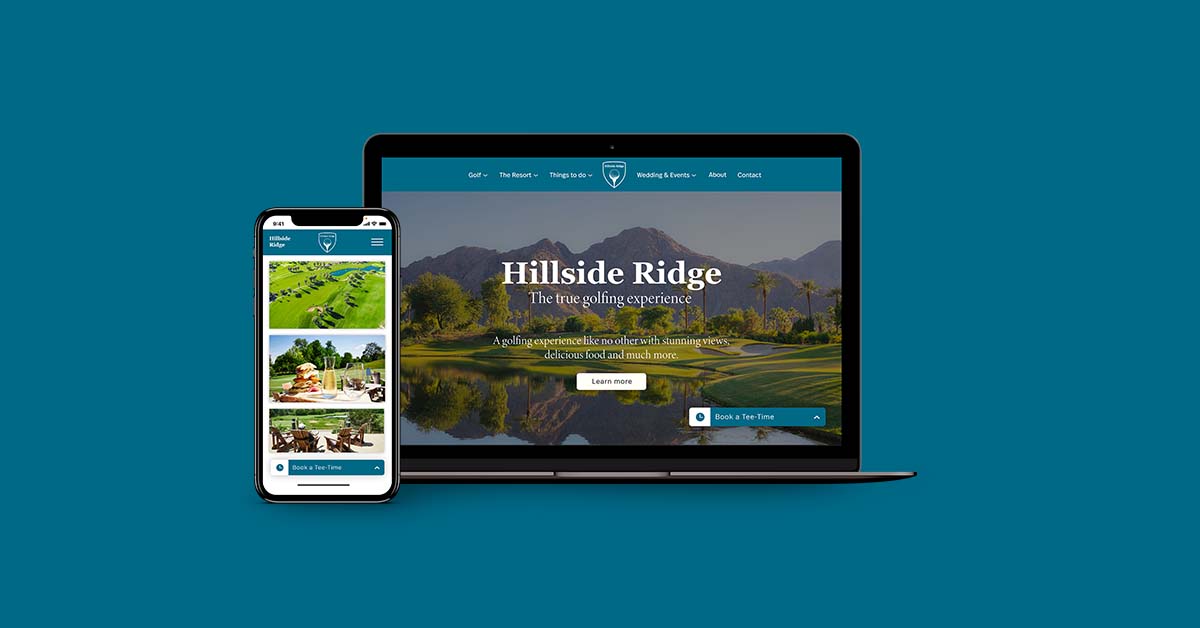 When was the last time you logged onto a company's website and weren't impressed?
On the other hand, think of the last time you browsed an intuitive, well-designed corporate website and were inspired to become a fan of that brand.
We'll level with you: most golf course websites simply aren't up to par. Studies consistently prove the impact of good web design on attracting, keeping and converting customers.
We know the idea of undertaking a website overhaul can be daunting— but it's not as daunting as relying on a website that's older than some of your employees. While you might feel like you can't afford to redesign your website, you actually can't afford not to.
Let's talk about how to improve your golf course website and boost your bottom line.The components of a good website are:
Contact information and social media handles
Events calendar and information
Define your golf course digital marketing strategy
Download our free guide for actionable tips on how to create engaging content on your social channels to grow a following.
What should you include on your golf course website
Clean design
Your homepage is often your course's first impression. If the layout is a turn-off, you may have just lost a new customer to a competitor.
Web design is about function as well as aesthetics. Incorporating proper web design elements will contribute to a better search engine ranking for your site. Your website should be fast, easy to navigate, and include clear calls-to-action, if applicable.
Quality pictures and videos
Use photos and videos to tell the story of your golf course. Go ahead and show off that oceanside par 5, the iconic island green, or your majestic clubhouse. Capture the aerial view with a drone flyover. That's what the people want to see.
Images, when uploaded onto your site with optimized file names and keywords, can also help your site rank higher on Google and other search engines.
Responsive design
Have you ever visited a website on your phone, and quickly realized the site wasn't meant for that device? You had to constantly zoom in and out, scroll sideways to read all the text and squint to make out some blurry photo. That's because that site was unresponsive.
Responsive web design allows you to build a single website that automatically adapts to scale for any device. More people now visit websites on a smartphone than on a desktop, so responsive design is a necessity. Plus, by building one responsive web design rather than two distinct sites, you'll be saving time and money at conception and any time you have to make edits. Almost all modern, ready-to-use website-building templates today utilize responsive design.
Brand identity
Your brand isn't just your logo, colors and slogan. It's everything people see and feel when they encounter your business. On your website, it's your copy style, the type of font you use, your photography style—and it's important because branding determines the level of trust and credibility you build with your customers.
A brand identity should be clearly developed before you build or rebuild your website. Because, all those elements we discussed—fonts and type, copy, photography, taglines—will be determined by the identity you form.
An integrated booking widget
Online tee time reservations are a must-have for any golf course. If a golfer visits your website and finds that they can't book their game without calling a phone number, there's a chance they might bail and move on to the next course. Experts predict that online tee time bookings will account for 65% of all bookings within the next two years.
By integrating a booking widget onto your website, golfers are able to book tee times with you anytime, anywhere. This widget directly impacts your bottom line.
Not to mention the convenience factor. Online booking makes it easier for your customers and also makes it easier for you. Rather than fielding a phone call for each and every group on your tee sheet, your site can automatically reserve groups while you're running other aspects of your business, freeing up your staff to handle other important tasks.
Contact information and social media handles
One of the most important pieces of information to include on your website is your contact info, including but not limited to your main phone number, email address and physical address.
You should also provide links to your social media pages, such as your Facebook, Instagram, LinkedIn and TikTok. In our always-online world, social media is a place for your customers to get in touch with you, engage with your business and learn more about your course and offerings.

Events calendar
If your course holds events throughout the season, a proven way to increase event attendance is by putting a calendar or schedule on your website.
Lightspeed's custom website services can embed a beautiful, fully-functional calendar for you so customers can see what's happening and add reminders to their personal calendars without leaving your site.
News bulletin or blog section
Of all the website components, this one is a lower priority. It's not completely necessary to have a news or blog section on your golf course website, but if you're building a brand new website or are interested in getting more traffic to your current site, a blog could be worthwhile. Well-written blog posts and longer articles are a proven strategy to improve your site's ranking on search engines, generate more bookings and establish your course as an authoritative source for golf information.
If you're interested in starting a golf blog, but aren't sure where to start, consider sharing expert-given answers to commonly asked questions or writing detailed, helpful tutorials for beginner golfers.
Why is having a good website important?
It improves credibility
As with any business, a strong website makes you look legitimate—and a poor one (or none at all) can make you look unprofessional. Your website is a virtual lens into your company, often a customer's first look at what you have to offer. And while this look is behind a screen, that holds a lot of weight—today more than ever. Customers will look to companies' websites in the face of a decision, and the information they get will help them make the best one. Make sure your website is one that makes you look as stunning as your golf course.
A website increases revenue
Having a robust website that checks all the boxes will increase your ability to make sales. First, a well-designed website with useful content optimized for search engines brings in traffic. With a sleek design and navigability, you keep your visitors there for longer. And with engaging copy and strong calls-to-action leading to a worthwhile offer, you'll convert more of those leads into customers.
Plus, once your web design project concludes, save for some regular updates, the well-oiled machine that is your website does all the work for you while you're holding things down in the pro shop, on the range or at the first tee.
You can reach a wider audience
The more functional your website is, the more visible it becomes on search engines. If you want to attract people searching the web for 'golf courses in Nevada' for example, you can optimize your whole site around that keyword. By using those words in your text, providing relevant information and offering a good user experience, you'll open up your site to people searching for exactly what you provide.
Supports marketing efforts
Just about every digital tactic—social media, paid search, email marketing—leans heavily on a company's website as a place to funnel leads. Without a strong website, you'll be losing clicks and customers. Follow all the steps we've just described toward building a great website for your golf course and your marketing efforts will become that much more effective.
Ready to build a better website?
A well-built website will not only better represent your brand, it'll bring in more customers, too. If you're looking to build a custom website for your course, reach out to our experts to learn more about our web building services. Our web team can build a responsive website for you with everything you want and nothing you don't.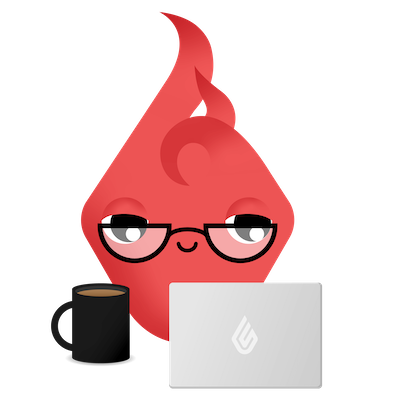 News you care about. Tips you can use.
Everything your business needs to grow, delivered straight to your inbox.