Deliveroo announces integration with ePOS system
LONDON, Tuesday 26 June – Food delivery market leader Deliveroo and ePOS vendor Lightspeed have announced their integration at Lightspeed's flagship event Data Meets Hospitality. Lightspeed customers can now see and process Deliveroo orders directly in their ePOS system. The integration will help entrepreneurs easily incorporate a food delivery service. Becoming more efficient and increasing their profits in the process. This integration is available to Lightspeed customers only.
An end to chaos, mistakes and extra costs
This integration is the innovation hospitality operators have been waiting for. Previously, offering a food delivery service meant dealing with several iPads behind the counter. Manually re-entering delivery orders into the ePOS simply created extra work. This a time-consuming and inefficient way of working, and it was costly. Most restaurants would need a full-time employee just to process delivery orders. This integration solves both problems, eliminating the need for multiple tablets and ensuring that stock updates automatically.
"At Lightspeed, we have always had a vision of a connected hospitality world and we strive to make our restaurateurs' lives easier by providing them with the tools they need to grow their business," says Jerome Laredo, VP EMEA of Lightspeed. "The software acts as a management hub for restaurants. Our customers now have the opportunity to partake in the rapidly growing food-delivery market. They're making their food delivery service more efficient in the process."
Deliveroo is the first food-delivery company taking a step towards partnering with ePOS providers.
It remains enthusiastic about the possibilities the integration offers. "With the goal of helping restaurants thrive, Deliveroo is constantly innovating. Our partners have told us that integrating with their sales systems is such an important step in them being able to provide delivery services – that's why we're excited to partner with Lightspeed globally, says Mathieu de Lophem, General manager of Deliveroo Benelux.
"Through this partnership, we help restaurants cut out needless time inputting orders into sales systems. This allows front of house staff to focus on delivering an amazing dine-in experience, while enabling restaurants to boost revenues through delivery orders."
For restaurants and other hospitality operators the benefits are clear:
Staff processing delivery orders can be reallocated to front-of-house roles, improving the customer experience.
Hugely time-saving, allowing restaurants to quickly process more orders.
The reduced risk of errors when inputting orders provides a better experience for customers.
More counter space, decluttering the working space for restaurant staff.
The integration is already helping businesses improve their food delivery service
Nicholas Steiner is a Lightspeed customer and owner of Yoobi in London. He's already using the integration for his food delivery service. "Up until now, each delivery order had to be manually transcribed from Deliveroo into Lightspeed", he says. "This process was laborious, and opened us up to mistakes. Now orders arrive into our Lightspeed system seamlessly. We can process them quicker and with greater accuracy." "
This partnership between Deliveroo and Lightspeed will mark a new disruptive trend in the hyper-competitive hospitality industry and put its customers at the forefront of delivery technology.
Streamline your meal delivery
Integrate your cash register system with Deliveroo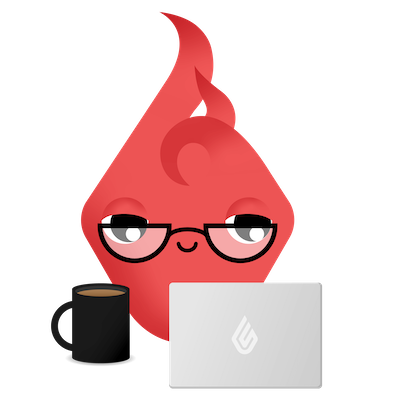 News you care about. Tips you can use.
Everything your business needs to grow, delivered straight to your inbox.