April Jackson is a restaurateur and then some.

She's owned her own restaurant for six years and previously founded an event management firm and children's charity in her home country of Jamaica.

April was even crowned Miss Jamaica in 2008 and appeared on season eleven of BBC's Apprentice.

Nowadays, however, you'll find her running the kitchen of her restaurant, Wood and Water in Brixton, South London—where she proudly serves up dishes inspired by her homeland.

For International Women's Day 2022, we spoke with April Jackson about motherhood, what motivates her and making it as a female entrepreneur in the hospitality industry.
Can you tell me a bit about your start in hospitality?
I opened my first restaurant just over 6 years ago, then called Three Little Birds. People say you should do what you love. Well, I love food, and I love Jamaica—so I opened a Jamaican restaurant!

After about three years in Brixton, I opened a second location in Clapham. Unfortunately, we had to close it due to staffing issues. I'm soon to be relaunching Three Little Birds under a new name, Wood and Water.
Where did that name come from?
The name Jamaica literally means 'the land of wood and water', and Jamaica forms a large part of our brand DNA.

We're here in Brixton, the heart of the Jamaican community in London, and we would describe our food as modern British with a Jamaican soul. So that's where the name comes from.
You've had an impressive and diverse career. What would you say is your biggest personal achievement so far?
You know what? I'm hoping that the biggest achievement is still to come! I'm all about the grind and I'm always ready for bigger things.
What keeps you going as an entrepreneur in hospitality?
Hospitality is hard. It's definitely harder than I thought it was going to be.

I got into this business with zero experience. I'd never worked in a restaurant. I just had an idea of what I wanted as a customer, and worked my way back from there.
There's a sense of pride that you get when you enter a building and you know that its existence is due to your hard work.

I just had twins. And to be honest, that's a huge part of why I'm on this grind. I'll be putting them to work as soon as they're old enough.
I want them to have that sense of pride and the feeling like they can achieve and do whatever they want. They can have an idea, and if they work hard enough, they can make that a reality.
Another part of it is the opportunity to change perceptions about where I'm from. A lot of people still view Jamaica as either a luxury holiday destination or a ghetto. Both those perceptions look to the extremes while ignoring the larger picture.
So it's really important to me to be able to challenge people's stereotypes. I wouldn't be who I am having not grown up there, and I want to share my version of Jamaica and why I love it so much.
What's the hardest lesson the hospitality industry has taught you?
When I started out I thought if I treated my team well, they'd stay with me forever.

After all, my father owns a business in Jamaica and he's had employees who have worked for him for longer than I've been alive!

As it turns out, the UK labour market is very different from what I expected. Hospitality is seen here as something you do while you're figuring out your life or while you're studying. It's not seen as a career path.

The attitude that people bring to the industry can leave a lot to be desired.
That was probably the hardest lesson: to not take it personally when people leave, to not obsess over what I'd done as a leader to fail them.

Luckily, over the years, there have been those few people that have really had my back, and they're a constant reminder that I'm doing something right.

But we've all been there where you have a high turnover or someone doesn't turn up for work—you just have to keep things moving.
Is there anything you do to empower your staff?
Before I had children, I was at work all day every day. There was nothing my team was doing that I wasn't also doing and that's how I earned their respect.

My employee start on the floor, and I try to train them on other skills on the bar, barista skills and making cocktails.

My hope is that by giving them new skills it not only keeps their job interesting, but they see the value of their work and stick around for longer.
What contribution does Lightspeed make to your business?
I think it's really important as a business to use technology and use it well.

Having systems in place makes people's lives easier. And that's what a point of sale does, it makes life easier for people on the floor. I've used other point of sale systems in the past, so I'm aware of how it can go wrong.
When you're bringing on new people and you have a system like Lightspeed that works well, is easy to use and does what it needs you to do, it motivates people. They can see that it's not a free for all, that you're organized.
See Lightspeed in action
Don't just take it from us, watch our demo and find out what Lightspeed can do for you
Is it difficult balancing motherhood with being a business owner?
I find being a mother a lot easier than running a business.

A lot of people hear that I have twins and they're like, "Oh my God, that must be really difficult."

I say to those people: you clearly have not managed human being adults because they're a lot more difficult to manage than babies!
If a baby is crying, you know it's probably because they're hungry or tired. There's no ulterior motive; they're genuine in their emotions.

Whereas when you're managing people, there's no guarantee.
Also, my partner and I work together. It's a huge help having someone beside me who truly has my interests at heart. No salary can buy that.
The past two years have been tough, especially for business owners in hospitality. How did you get through this time, how has your business adapted?
It was difficult. Like I said, we did have to lose our Clapham site. We also had to change our concept as a direct result of the pandemic.

In terms of how we got through, we didn't do any deliveries or takeaways. Wood and Water was built on this idea that Jamaican food is more than just takeaway. Our goal was to create a whole image and show that we're worthy of a higher price point.

And let's be honest, there are ample sites in Brixton that you can go to for Jamaican takeaway!

We took during lockdown to reevaluate the business. If the pandemic hadn't happened, we wouldn't have rebranded.

What we've created now is a reflection of my journey. I couldn't have created that six years ago because I didn't have the experience or the confidence to do so.

So while the pandemic was a perfect storm in terms of margins and staffing, it did allow me to get some distance. As a business owner, you're often trying to get through the next service and not thinking so much about the long term.

We suffered the pandemic, but it also gave us space to think about who we are as a brand and build on that. We made the most of the lessons learnt.
What would you say are the main challenges that female entrepreneurs face in the industry?
I think there's still a problem of perception when it comes to female business owners.

I've been in situations where, whether it's suppliers or prospective partners, people walk into the restaurant, see me sat next to a male colleagues and immediately address them without acknowledging my existence.

Oftentimes when I'm doing business I constantly have to stress that I'm the one who makes the decisions. The reality is, is that if I was a guy, that just wouldn't happen as much.
What advice would you give to a young female entrepreneur who wants to start their own restaurant business?
If you're getting into the hospitality game, you have to ask yourself why you're doing it.

If the answer is for money, I would strongly argue that there are much easier ways to make money than opening up a business in hospitality.

So if you're going it alone it has to be for passion, not profit.

There are many days where I'm just like, what the hell am I doing? Because I'm not sitting on a ton of money, unfortunately.

You have to question the 'why'. Interrogate yourself, because when the going gets tough it's that 'why' that will keep you going.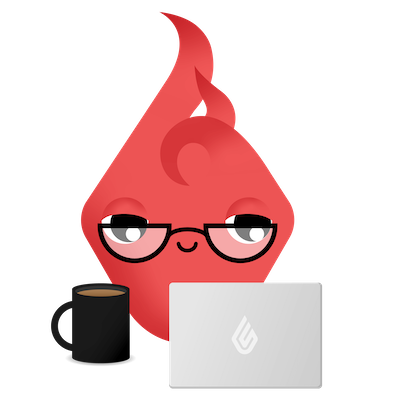 News you care about. Tips you can use.
Everything your business needs to grow, delivered straight to your inbox.