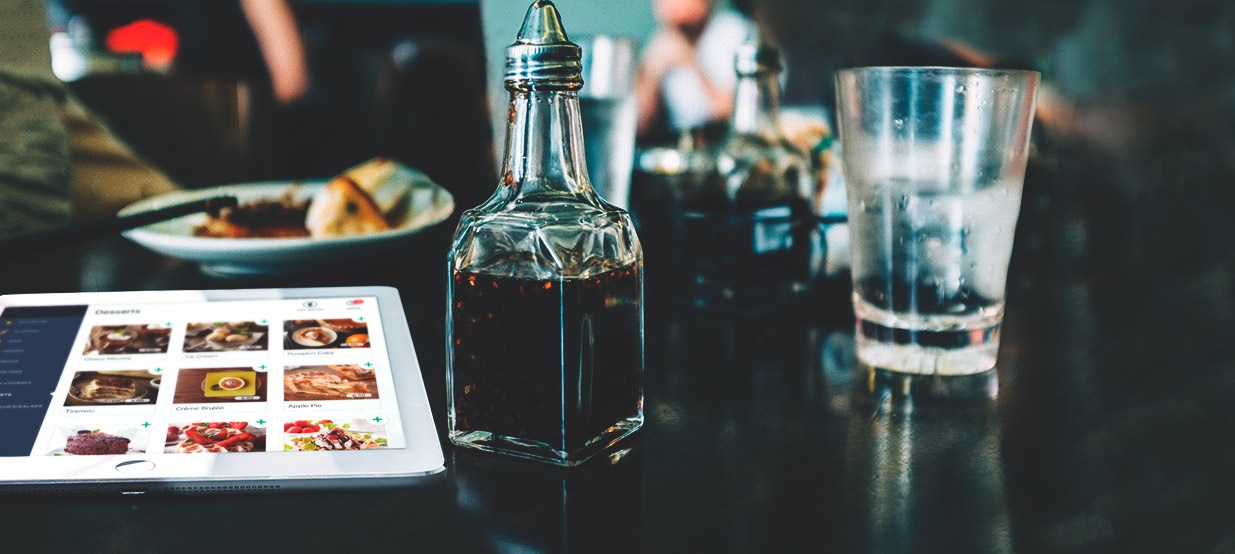 Customers of quick-service restaurants have higher expectations than ever before. They want to be served quickly while still receiving a high standard of customer service. Self-service technologies (SSTs) make this possible by allowing customers to order their own food. But until now, these technologies have been unaffordable for small – and medium-sized businesses.
We believe that businesses of all sizes should be able to use the latest technology and remain competitive. That's why we developed the Lightspeed Self-Order Menu, the first self-service ordering system of its kind built for SMBs, is now available for users of Lightspeed Restaurant.
Self-Order Menu is a self-service app that brings value to both restaurateurs and patrons. Not only does it enable restaurants to increase sales and reduce labor costs, Self-Order Menu also gives customers' control over their food and drink orders. They can order from a touch-screen menu on a stationary iPad kiosk (Kiosk mode) or an iPad at their table (Table mode).
How to master self-service with Lightspeed

Self-service enhances customer experience
1. Reduce customer wait times
Customers don't want to wait around to get served, especially when visiting quick-service restaurants. With Lightspeed self-order menu, you can significantly reduce queues and waiting times in your restaurant. With either a self-service kiosk or an iPad interface on their table, customers can place their orders and pay their bill all in one transaction. By cutting down on wait times, restaurateurs can enhance the overall customer experience.
2. Improve order accuracy
Getting their order right is a benchmark of customer satisfaction. Order errors don't just risk disappointing your customers, they can even be dangerous if your customers have food intolerances or allergies. When orders are taken manually, there's no guaranteed way to mitigate errors. Even the most attentive waiting staff can make mistakes when writing or typing them manually.
The Self-Order Menu app can significantly improve the order accuracy. Beside from the obvious fact that giving customer full control over their order reduces error, a self-order menu sends orders directly from the customer to the kitchen. This streamlines the order process and significantly reduces the margin for error. A self-service ordering machine will only make the restaurant more efficient, improving the experience for all involved.
3. Increase guest satisfaction
Interactive restaurant technology like Lightspeed's Self-Order Menu can improve the overall guest experience. By having customers place their own orders, wait staff have more time and freedom to deliver high-quality customer service. Instead of having to take the order of every waiting guest, they can take their time with them, answering any questions and offering advice on the menu. They can do this without having to worry about memorizing orders and keeping customers waiting to place an order. Guests receive a higher standard of service, which is more thorough and more personal.
Modern, user-friendly self-service software gives customers the power to personalize their order. For many customers, this adds a modern touch to their in-restaurant experience.
What's more, research has found that millennials, for whom modern technology is an integral part of their daily lives, "appreciate the speed, order accuracy, and convenience of touch screens". So if millennials are your target customer this technology will help you satisfy their expectations.
Lightspeed POS
Self-service gives you greater control over operations
1. Increase revenue
Self-service technology can get customers to spend more. Rather than relying on your staff to upsell items, a self-order menu can do it automatically. Back in 2015, US fast-food chain Taco Bell found that average order sent from the self-service app was 20% larger than in-person transactions.
2. Help you become a smarter business
Self-Order Menu helps restaurateurs streamline their spending and increase productivity. By enabling patrons to place their orders themselves, restaurateurs can offer the same great service with fewer wait staff and save money on increasing labor costs. With the Self-Order Menu, restaurant owners can better allocate their financial resources where they are most needed and get results more quickly, without compromising on any area of their business.
3. Reduce labor costs
The restaurant industry is known for its fast-paced and customer friendly setting. In 2019, the annual growth in UK labour costs increased by 3.4% . To tackle this, should look for ways to reduce labour costs while maintaining a consistent customer experience. The Self-Order Menu Product will be able to assist restaurateurs with streamlining their spending and increase productivity. Hours that would have been spent on taking customer orders can now be used not only to deliver better customer service but also in other areas of the business, such as in the kitchen, back-office or on marketing the restaurant. This way, restaurant owners can better allocate their financial resources where they are most needed and get results more quickly, without compromising on any area of their business.
What do our customers think of Lightspeed Self-Order Menu?
La Ferme Blanche d'Asie is a unique restaurant, based in Belgium, that serves up both Asian and European cuisine. Diners are attracted by the high-quality service and food on offer, and by the unique ordering system. Thanks to the Lightspeed Self-Order Menu they can order their food from an iPad on their table.
La Ferme Blanche d'Asie has found that rather than taking away from the in-restaurant experience, the self-service application, in fact, enhances it. As well as attracting customers through the doors, the application allows customers to see photos of their food prior to ordering. This not only helps customers make the right decision about which dish is right for them but also enables the restaurant to tempt customers to order certain dishes by displaying attractive imagery.
Self-Order Menu has also enabled the restaurant to accelerate the speed of service while continuing to be attentive to customers. All this without the need for additional staff.
"We don't need a lot of waiters on the floor to offer great service."
– Ding Zhong Zhang, owner of La Ferme Blanche d'Asie
This is largely down to the fact that customers can now order their own food as quickly as they want and the order is sent directly to the kitchen. This is a real step-up from the previous order model, which involved waiting for a waiter to take an order and then pass it onto the chefs.
Get the right technology to run your restaurant
With Lightspeed, you can control an array of business operations from one intuitive platform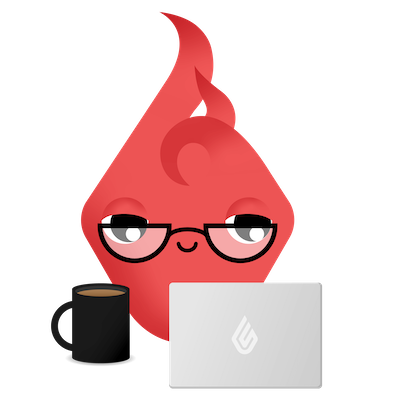 News you care about. Tips you can use.
Everything your business needs to grow, delivered straight to your inbox.