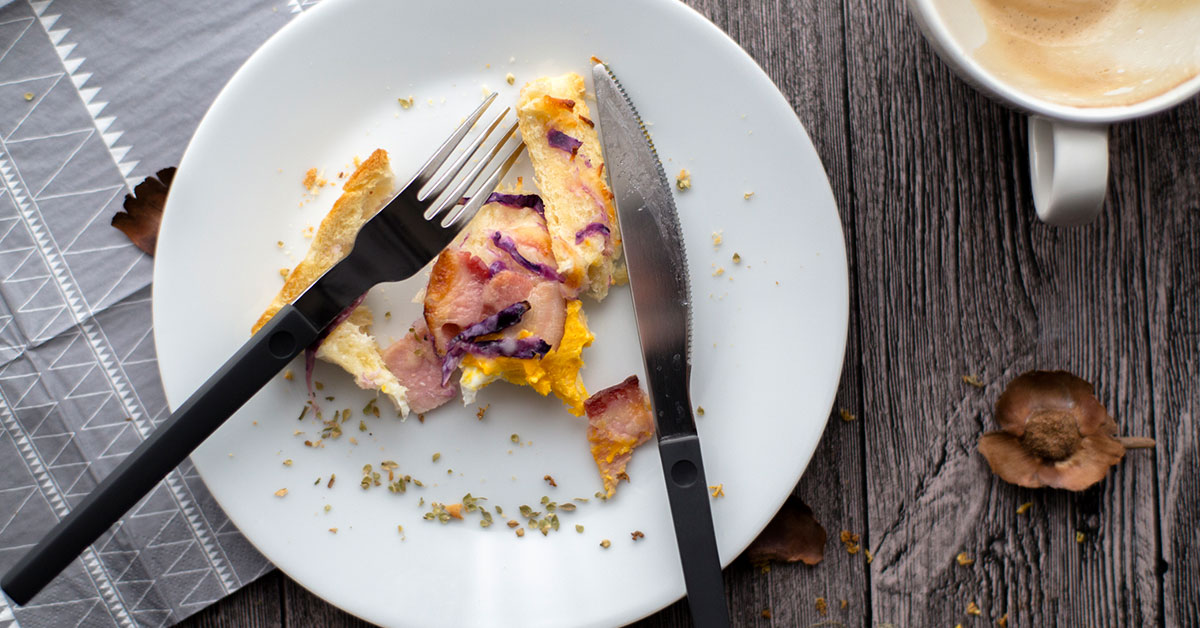 The United Nations estimates that one-third of the world's annual food production is lost or wasted. Restaurants, unfortunately, are not blameless when it comes to food waste.
Each year, U.S. restaurants waste an estimated 22 to 33 billion pounds of food, according to a report by the environmental advocacy group National Resources and Defense Council. Boston Consulting Group (BCG) projects that by 2030 annual food waste will hit 2.1 billion tonnes globally.
To go along with the misuse of resources during production and its impact on climate change, food waste contributes to massive revenue loss for restaurants.
BCG's report estimates that, by 2030, wasted food will account for approximately $1.5 trillion in lost revenue.
Aside from optimizing your food costs, reducing waste is one of the most accessible ways your restaurant can save money. A recent World Resources Institute report found that, for every dollar a restaurant spends to reduce food waste, they save an average of $7. Something as simple as serving smaller portion sizes can have a huge impact on your business finances.
So we talked to restaurateurs Gregg Rozeboom and Christine Cikowski to see how they're reducing food waste in their kitchens and how they're saving money on utilities and inventory as a result.
How to control and reduce food waste in a restaurant
Where does restaurant food waste come from?
Overproduction
Overproduction happens when you make more food than is sold and consumed by customers. This often takes place when restaurants don't have the right forecasting tools to help plan ahead.
There are other things that can lead to overproduction. Sometimes things like a change in weather, unplanned events and other factors come in that affect demand on a given day. While there's a lot you can plan for with advanced analytics tools connected to your POS, it's impossible to fully predict what customers will order and how many will show up.
Spoilage
Spoilage is food waste that occurs when food expires or goes bad due to improper storage. That's why it's so important that you and your team adhere to strict food safety codes.
Spoiled food can cause foodborne illness if consumed, making it a significant health risk for restaurant customers. This means that improper storage like keeping food on the countertop too long or a fridge malfunction can all lead to restaurant food waste through spoilage.
Spillage
Spillage is one of the most common sources of food waste in restaurants. Whether a server accidentally spills a drink or an ingredient falls off the counter, spillage is a big contributor to a restaurant's overall waste percentage. The amount of spillage can increase during busy periods or when restaurants have a high rotation of staff.
Thankfully there are many ways to avoid spillage. The first step? Provide your staff with proper and regular training. . Routine practices like shadowing and supervision can make a huge difference when it comes to reducing food waste.
Another pro tip is to analyze and optimize your restaurant layout. If accidents are happening on a regular basis, it might be worth moving things around to see if a different setup reduces spillage and accidents.
Incorrect orders
The hectic nature of restaurants means that there's always a chance for a mistake or two. Lack of order accuracy is one of those mistakes that ends up creating unintentionally food waste. Maybe a customer doesn't like onions and a server forgot to write it down, or maybe they ordered medium rare instead of rare steak. All of these are reasons for a customer to return the meal. Once this happens, the food goes into the food waste pile.
Using intuitive ordering tools and Kitchen Display Systems that help facilitate communication between FOH and BOH can be a huge
Measure your restaurant's food waste
The first step to successfully managing your restaurant's food waste is to first measure how much you're currently wasting, how much that waste is costing you and what the source of that waste is.
According to Tenzo, the simplest way to measure your food waste is to categorize your food waste by it's type:
Bin 1: Food preparation waste — the waste created while prepping food (like broccoli stems)

Bin 2: Spoiled food — food that's gone bad in storage

Bin 3: Plastic waste — Served food that your guests didn't eat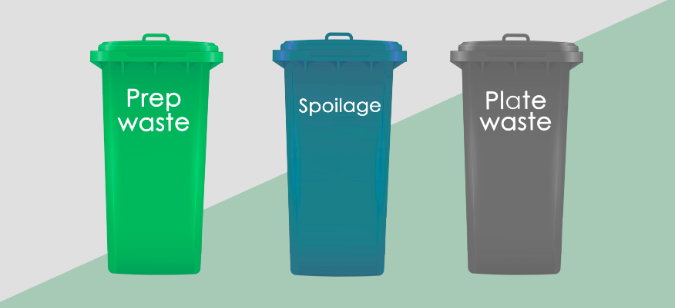 Weigh each bin at the end of each day. If you don't own industrial scales, a good quality parcel scale is enough to do the job.
Using your weekly data, you can calculate how much food waste your establishment produces each year. To calculate how much that food waste costs you, we suggest using this handy food waste management calculator from the EPA.
Alternatively, if you're running a chain of restaurants and want an automated, scalable solution, Winnow's smart waste bins have built-in scales and can identify what type of waste you put in them using AI.
Involve your employees
"Front-line employees see the waste regularly," says Gregg Rozeboom, founder of Fruitive, a USDA-certified organic, plant-based fast-casual restaurant with locations in Washington, D.C., and Virginia. "They often have the best ideas."
So talk to them and get their input on potential solutions. Fruitive found a way to gamify this process and get their whole staff involved.
Once a quarter, they have a menu creation competition that challenges employees to submit an idea for a new menu item made from a list of seasonal ingredients that also solves a waste problem they see in the kitchen. The winner gets a cash prize and their suggestion is added to the menu.
For instance, an employee submitted an idea for bread pudding using bread ends and another suggested that the staff use bread ends to sample products. The latest contest winner had an idea for a super berry bowl using green algae.
Fruitive also repurposes juice pulp in creative ways, such as incorporating it into a beet burger and making candied citrus peels from the citrus pulp.
The benefits of involving your employees
New ideas

Strong team building

Make employees feel involved
Reuse leftover ingredients
Like Fruitive, Honey Butter Fried Chicken in Chicago strives to reduce its food waste through creative menu offerings. "We batter a lot of chicken in the restaurant," says executive chef and managing partner Christine Cikowski, "so we have a bucket of flour that's been used to dredge chicken. We started frying it up and it became these crunchy bits that we put as garnishes on our wings and our grits. People snack on them all the time."
Kitchen staff also pickle leftover kale stems and make croutons from leftover cornbread. "We're not just trying to save on food to save on food waste," Cikowski says. "We want to make sure it's delicious."
Fruitive applies a similar methodology when they repurpose their juice pulp into their beet burger or to make candied citrus peels.
Share byproducts with the bar
Restaurants that serve cocktails have another outlet for reducing food waste: the bar.
"We make this really awesome candied jalapeño mayonnaise," says Cikowski. "It's made by taking jalapeños, cooking them in simple syrup, and blending them up." Their bartenders use any leftover simple syrup to create a spicy margarita. Similarly, any leftover herbs are used in their cocktails or as a garnish.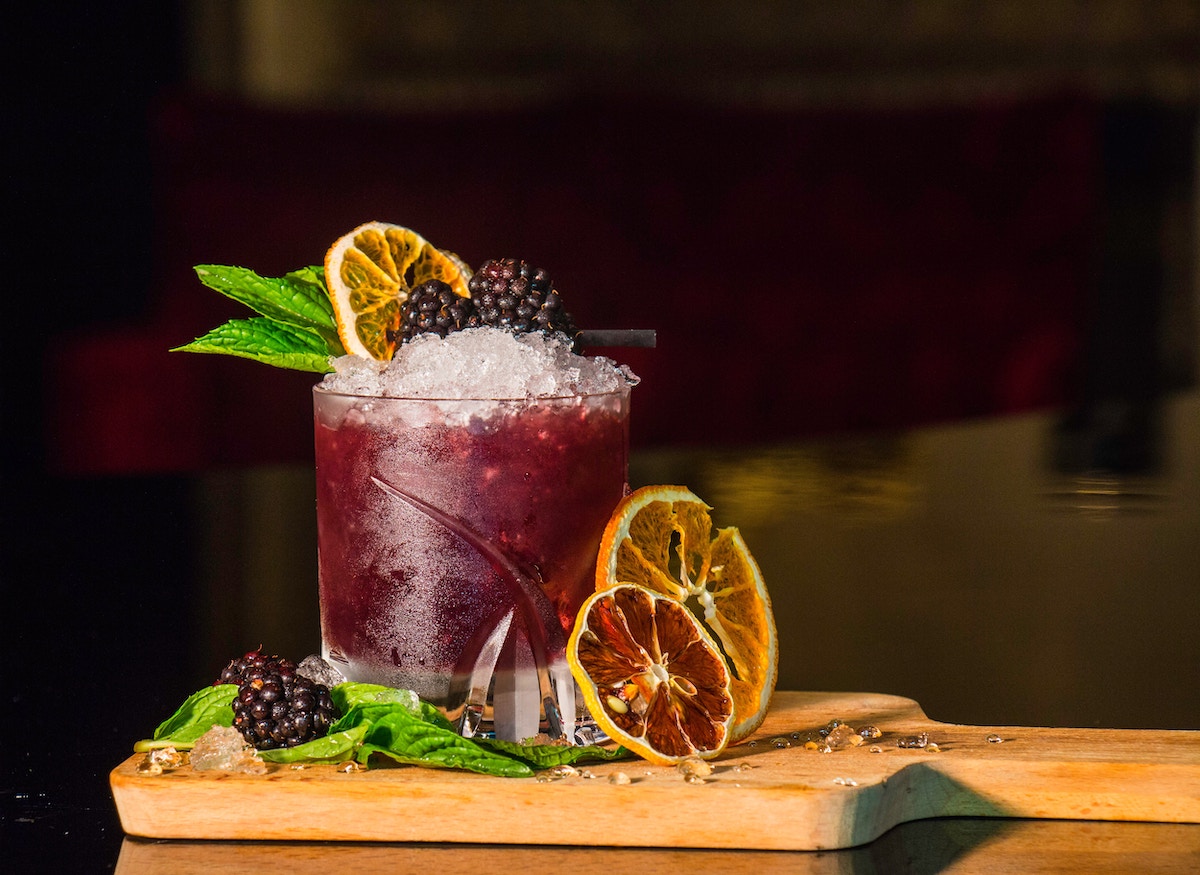 The benefits of reusing leftover ingredients
Stronger return on investment for ingredients

Innovate new menu items
Compost and recycle what you can
Certain food trimmings and leftovers can't be salvaged or repurposed. When that's the case, compost.
Both Fruitive and Honey Butter Fried Chicken compost unsalvageable food scraps using compostable packaging. "We compost all food scraps and recycle paper and cardboard," Cikowski says. "Anything that was once alive, we can compost chicken bones, egg shells, any food scraps."
The United States Environmental Protection Agency points out that composting may have financial benefits in addition to environmental ones, as keeping wasted food out of the trash may lower trash hauling fees. That's a win for the environment and your wallet.
The benefits of composting and recycling
Reduce your carbon footprint

Lower trash hauling fees
Donate your leftovers
Have you considered donating your leftovers to local homeless shelters or food recovery programs? Typically, they accept prepared, unserved food and slightly blemished raw ingredients.
This approach to reducing food waste ultimately helps those in your community who need it the most. 57% of consumers either support or boycott a business based on shared beliefs. By helping people in your community, your restaurant will generate a positive reputation and attract more customers as a result.
The benefits of donating leftovers
Support your community

Boost your restaurant's reputation
Be strategic with the suppliers you choose
In addition to using food scraps, smart sourcing can also help reduce food waste and costs.
For instance, produce with cosmetic imperfections might be a good option if you're making juices, jams, or smoothies. "[Our suppliers] know that we're juicing a lot of the produce we buy and so for the juicing production. We're not looking for how beautiful the product is," says Rozeboom. This prevents imperfect produce from going to waste and costs the business less than its alternatives.
Innovative companies like Imperfect Produce also doing their part. They offer solutions to save imperfect fruits and vegetables from rotting in the fields or going to waste in a supermarket. To date, they claim to have saved over 18,000 tonnes of food and 1.2 billion gallons of water.
Buy produce from local farmers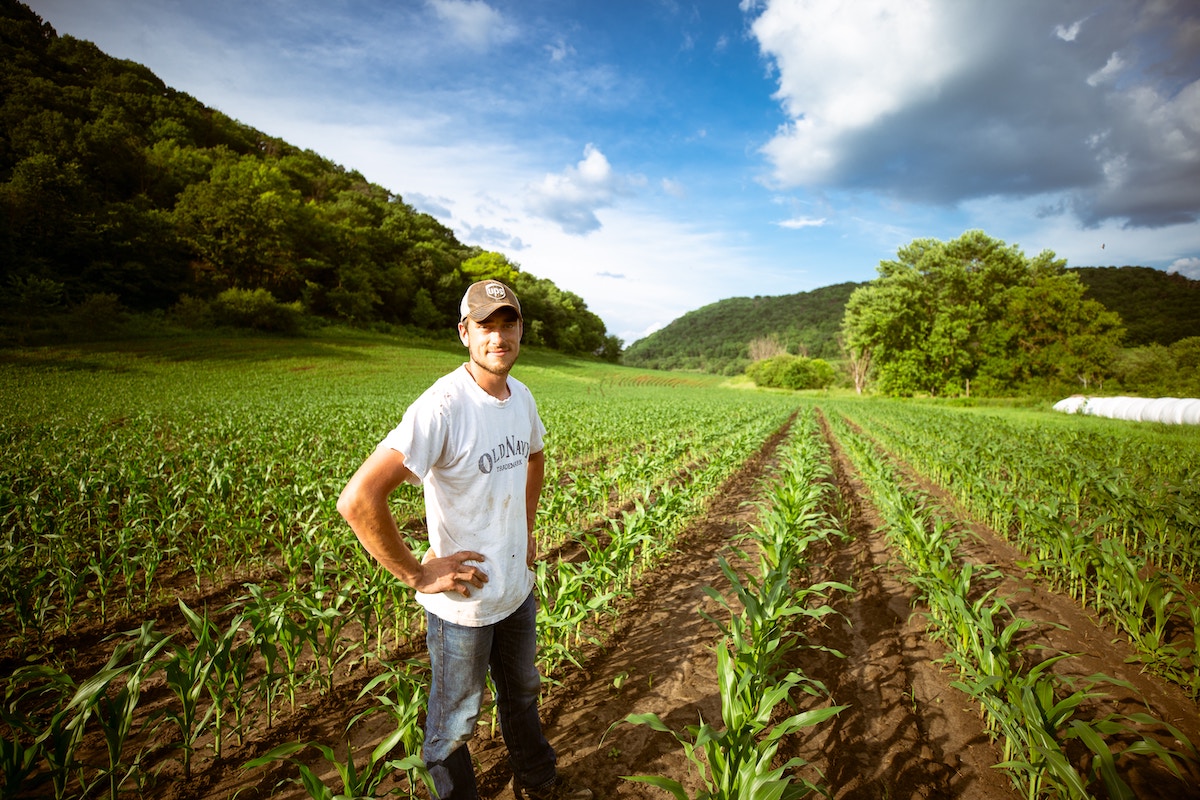 Our global economy allows restaurants to source their food from anywhere in the world. But have you ever considered how much harmful emissions result from the transportation of those ingredients?
11% of food-related GHG emissions are a direct result of transportation. To reduce your restaurant's carbon footprint, consider sourcing your ingredients from local suppliers. Not only will it reduce the harmful emissions related to transportation, but it also enables you to showcase food that's unique to your region.
Sure, that means you might not be able to serve certain dishes if they're not in season, but that also gives you the opportunity to create unique seasonal menus.
The benefits of purchasing local produce
Lower carbon emissions associated to travel

Use seasonal menu ingredients

Showcase food from your region

Support the local economy
Invest in eco-friendly appliances
Along with simply saving you money on your utility bill, there are plenty of tax credits and deductions that your restaurant can take advantage of if you decide to implement green, eco-friendly tech.
ENERGY STAR for restaurants
Did you know that restaurants consume roughly five to seven times more energy per square foot than other commercial buildings?
For quick-service restaurants and other high-volume establishments, energy consumption per square foot can reach as high as ten times higher.
From the appliances you choose to your lighting and refrigeration, eco-friendly food preparation appliances help reduce your establishment's utility costs. ENERGY STAR certified food service equipment meets the energy efficiency standards set by the United States Environmental Protection Agency (EPA).
Eco-friendly appliances help you reduce how much energy and water your restaurant uses and improves your bottom line while helping protect the environment. While the initial cost of investment can seem off-putting, the long-term savings on your utility costs more than make up for it.
ENERGY STAR certified restaurant appliances are available in these product categories:
Commercial hot food holding cabinets

Solid and glass door refrigerators and freezers

Fryers

Steam cookers

Ice machines

Convection and combination ovens

Griddles

Dishwashers

Lighting

Heating, ventilation, and air-conditioning (HVAC) equipment
To see how much you can save by investing in ENERGY STAR certified appliances, download their handy Commercial Kitchen Equipment Savings Calculator.
The benefits of eco-friendly appliances
Consume less energy

Lower utility costs

High return on investment
Give your appliances routine maintenance
Sometimes you do everything right, but your appliances fail you. While this can't be avoided 100%, servicing your appliances regularly will decrease the odds of a fridge bailing out on you mid service.
Proper maintenance also ensures that your appliances will work as intended and can help reduce energy consumption, lower operating costs and improve food safety and quality. Heavy-use, large appliances like ovens, fridges and dishwashers should be cleaned and serviced regularly to avoid buildup and ensure proper functioning.
While maintenance will depend on the supplier, brand and type of appliance, most maintenance will be a combination of tasks like:
cleaning

adjusting thermostats

lubricating gears or other moving parts

testing safety elements

replacing filters.
Make sure to schedule your maintenance appointments on the calendar with a qualified professional to help make sure your appliances don't contribute to your restaurant food waste.
Update your restaurant technology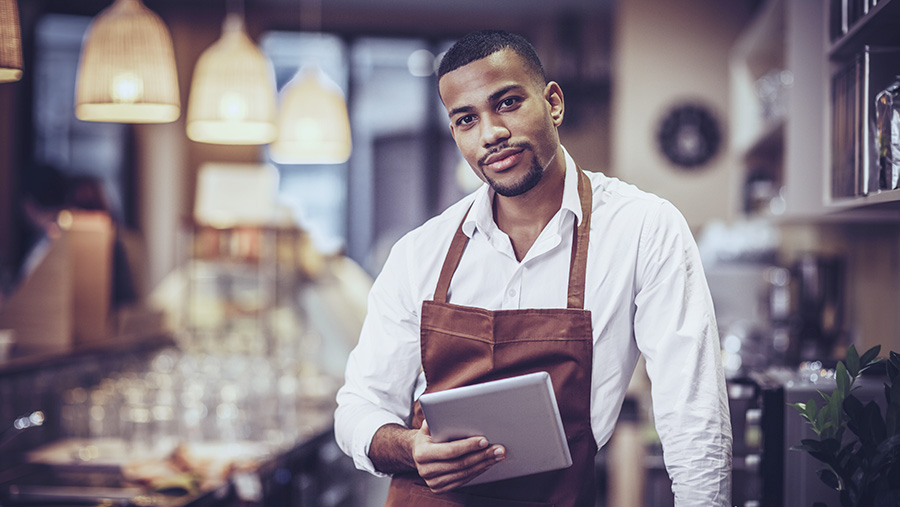 Paper tickets, receipts, and menus are so last decade.
Updating your restaurant's tech with mobile, cloud-based alternatives can help you cut down on how much paper your restaurant goes through.
Together, a point of sale (POS) with tableside ordering, automated inventory management tools and a kitchen display system (KDS) can reduce your restaurant's carbon footprint because it removes the need to write orders on a ticket. Servers just send orders directly to the appropriate kitchen station and receive a notification from the kitchen once it's time to run the dish.
Opt for automated inventory management
An automated inventory management system can revolutionize the way you manage your restaurant's inventory by accurately predicting demand and reducing food costs and shrinkage.
When ordering supplies, it's essential to understand your par levels and usage during specific ordering cycles. Unfortunately, manual inventory management can lead to human errors and mistakes in the ordering process. When you use automation tools synced to your POS, you can minimize errors, reduce costs and streamline the ordering process.
With tools like Lightspeed's Advanced Insights for example, you can:
View current stock on hand and stock value

Get real-time deductions and replenishments when you sell and when you order

Reduce loss and restaurant food waste due to spoilage or theft

Calculate recipe costs and get a clearer grasp on your margins
By switching from spreadsheets to an automated inventory management system you'll lower your risk of inaccurate ordering and replenish inventory when you need it.
Reduce ordering errors
To not waste food, you need to be proactive. With tableside ordering and self-order menus, customers have a lot more control over what they're ordering, which leads to fewer mistakes resulting from either servers not hearing them correctly or messily-written orders being misread by cooks.
Worst case scenario, if one of your guests decides to change their order, servers can just change the order in the POS, which immediately sends a notification to the kitchen's KDS.
More accurate ordering both improves your guest's dining experience and proactively cuts down on potential food waste.
Before you know it, rave reviews will start pouring in.
The benefits of updating your restaurant technology
Reduced paper usage

Improved communication between kitchen and service staff

Better guest experience

Lower risk of order errors
Cut down on food waste to lower your recurring expenses and increase margins
While the challenge of solving the food waste crisis is certainly a challenge that requires intervention at every step of the value chain—from producers and consumers to governments—restaurants are in a unique position where, by addressing a clearly important societal issue, they can reap substantial business rewards.
In an industry where profit margins are notoriously thin, anything you can do to reduce costs while attracting environmentally-conscious consumers is a must for long-term success. In fact, businesses that reduce their environmental footprint typically have margins 3.3 percentage points higher than other companies.
Take action against food waste and turn action into profit. Talk to one of our experts today to see how Lightspeed can help.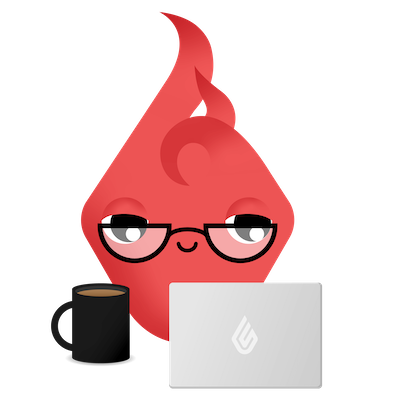 News you care about. Tips you can use.
Everything your business needs to grow, delivered straight to your inbox.