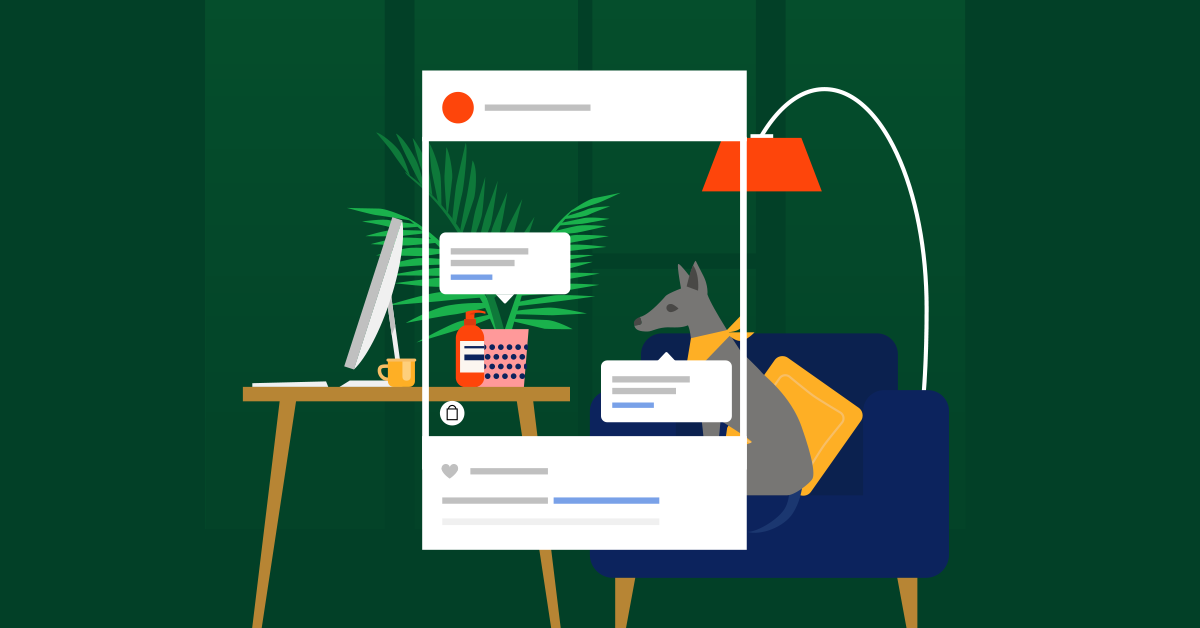 Imagine: you're browsing Instagram. You see that a spice and kitchen supply brand you follow has posted a new story. Curious, you check it—they've announced a new line of spice blends. After you've screenshotted and tapped through some of the tasty-sounding recipes they've uploaded to their story, you see a sticker on the last one—shop now, the story says. You tap the sticker and add the spices from the recipes that caught your eye to your cart.
You just participated in social commerce.
With social distancing measures exposing how important it is to have multiple sales channels, social commerce is more important than ever.
We spoke to Swish Goswami, founder of Trufan, about some of the ways retailers can take advantage of social commerce to strengthen their businesses. In this post, we'll go over:
Let's get started!
Learn how to bring your retail business online
Becoming an omnichannel business means you're ready for whatever life throws at you—from extended store closures to evolving customer expectations. Learn how to bring your products online and start selling fast with our free quickstart guide.
What is social commerce
Social commerce is the act of using your social media accounts to sell products to customers. When deployed optimally, it offers customers a frictionless way to browse for and buy products online, typically without leaving their social media site of choice.
Social commerce can also refer to everything around making a purchase as well. That can mean responding to comments on posts, making content about new product launches, promoting reviews of products for sale through social commerce and partnering with influencers for advertising.
According to the Pew Research Center, 70% of Americans use social media. Since the beginning of social distancing measures, social media usage has only increased. According to The Verge, Facebook has seen an extreme spike in usage worldwide as a result of stay-at-home efforts.
Retailers looking to expand their reach and make more sales online can take advantage of social media to promote social commerce, a rapidly-growing arm of eCommerce that's resonating with customers. Social commerce selling opportunities help to future-proof your business—it's one more way customers can find and shop from you, after all.
Is social commerce just social media marketing?
In short, no.
Social commerce as it's defined today typically is looking to end in a sale right away—the goal is to get your products in front of the people who want to buy them and give them the shortest possible path to purchase.
Social media marketing has a broader reach. The end goal of a social media marketing campaign may be increased followers or higher engagement (Instagram, for example, is all about engagement) —it's often more about awareness or building your brand, at least in part.
Social commerce may be a part of your broader social media marketing plan, but it shouldn't totally replace it. After all, social media marketing is how you build a community of followers who are open to buying products from you through social commerce.
Getting started with social commerce
Ready to launch your social commerce plan? When it comes to customer-pleasing tools you can use to start selling socially, Instagram and Facebook are leading the charge. They're where you should focus your energy.
Built-in social commerce tools
Instagram: shoppable posts and stories
Instagram's shoppable posts and stories enable potential customers who make a connection with your content to follow through on that feeling and make a purchase right now.
Shoppable story stickers are particularly useful for businesses that don't have 10,000 followers yet, and so can't add links to their stories. Stickers work no matter your size, so you can still direct followers to your products.
Here's how it works: first, you create a catalog of your products in Facebook's Catalog Manager. Next, you connect your catalog to your Instagram business account. Finally, you submit your account for review to Instagram for approval by heading to your profile settings, tapping Shopping on Instagram, and following the steps.
Once you've been approved, any time you upload a post (or a story) that features at least one of your products, you can tag those products like you would a person in the photo. Whenever a customer taps on the tag, they'll be taken to the product to purchase it.
After you've uploaded 9 shoppable posts, a shop tab will appear on your profile. This will allow customers to immediately identify which posts they can shop from.
Instagram and Facebook: Facebook Shops
Facebook Shops are a brand new feature that builds upon the principles Facebook was already exploring with tools like Instagram's shoppable posts feature. It allows you to set up a full storefront that customers can browse without needing to leave their app.
Once you've set up your Facebook Shop, customers will be able to access it from either your Facebook page or Instagram profile. Customers will be able to save products they're interested in from your Shop and, if you're located in the United States, make purchases without leaving the app—which means a truly frictionless experience for your customer, potentially encouraging more sales.
Customers will be able to send you questions and eventually make purchases directly through Facebook and Instagram's messaging features, so be sure you're monitoring your social feeds and making a point to respond to customers if you're interested in opening a Shop.
Other social commerce tools you can use
SocialRank
While SocialRank won't aid you in social commerce directly, it will help you create sales opportunities via social.
SMBs getting started with social commerce can use SocialRank's affordable plans to get a picture of your audience and identify influencers to work with. This can help you decide which products you want to launch on social first, and how to reach your target audience by working with micro-influencers. With 75% of respondants on one survey stating that they will still buy from a brand they trust even if a trendy competitor emerges in the market, building trust should be a crucial component of your social commerce strategy.
Successful social commerce sales
Exclucity is a shoe retailer and a Lightspeed customer that has been engaging in social commerce through their Instagram account.
For Exclucity, the social commerce sales flow goes as follows:
Capture customer attention through giveaways > enable shoppable posts > share positive reviews as social proof.
Here's how they're doing it:
Exclucity's focus since the beginning of social distancing measures has been around rewarding their consumers through giveaways. They have done numerous giveaways in the last weeks for different pairs of popular shoes. These contests have led to thousands of engagements on the brand's Instagram account.
These giveaways have brought product-focused followers to their account. To serve these followers, Exclucity has enabled users to purchase shoes directly from their feed. With a few quick taps, people can order new shoes without having to leave Instagram to find them on Exclucity's online store.
Then, when someone tags @exclucity in their story, they then repost it on their own story. This acts as a free testimonial for their company, providing social proof that making a purchase through social commerce is worth it.
The combination of generous giveaways and reviews help build trust, which helps create an environment where customers prioritize purchasing from Exclucity—in this case, first through social commerce, and then later potentially through sales from their eCommerce site or in-store.
Social commerce helps future-proof your business
Store closed? Customers can still shop with you online, and you can increase your website's visibility using Google Shopping Ads. Website hoster has a hiccup? No problem—with tools like Facebook Shops, you can still make sales.
Branching out into social commerce means you have one more way to make sales and aren't as vulnerable if one encounters any issues, whether they're within your control or not. And with more customers than ever ready to shop online, now is an ideal time to get started.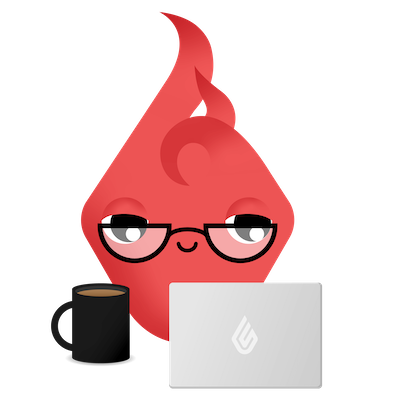 News you care about. Tips you can use.
Everything your business needs to grow, delivered straight to your inbox.