Stewart and Gibson is one of those shops that represent everything we cherish about local businesses. A family-owned enterprise whose roots go back over 100 years, they've been a staple in their community in Ballynahinch, Northern Ireland for generations.

We spoke with third generation store owner Andrew Barr to find out how Stewart and Gibson got to where they are today, and how technology has driven them forward.
Drive your business forward with an omnichannel retail strategy
Unify your sales channels and set your business up for longevity
The first step in a new direction
Despite having much to look back on, Stewart and Gibson aren't afraid to look ahead either. Channeling the business acumen of their forebears—the younger, tech-savvy family members set the wheels of change in motion back in 2017, when they introduced Lightspeed Retail ePOS to their shop.

"Before then we were still using a manual cash register," says Andrew. "We needed to update the technology we were using, and bring the business into the 21st century. Lightspeed immediately saved us a lot of time. After all, everything is in one place—sales reports, customers profiles, lay-bys, accounts, you name it."

With over 15,000 SKUs in store, getting everything on a spreadsheet was the difficult part. But once Andrew had the data, importing it to Lightspeed was effortless.

"We sell products from a lot of categories, from garden furniture and kid's toys to bicycles and fishing tackles. With Lightspeed we can track the performance on certain categories and monitor what's selling well, and when."

"Before Lightspeed, our biggest problem was inventory management. Our methods of stock control were quite primitive, often done with pen and paper, which was very time consuming."

Using Lightspeed, Andrew was able to set reorder points for any SKU, helping him make sure there was always enough stock to support demand.
Setting their sights online

As Andrew soon realised, an omnichannel approach was the next logical step for the business. They'd been selling products on eBay and Amazon for years, but the more demand continued to grow online, the more obvious the need for their own eCommerce solution became.

After adopting Lightspeed eCommerce, completing their omnichannel technology stack, their control over inventory management truly started to take shape.

"We needed a way to sync our inventory between our online and offline channels, so we could track it more efficiently. Lightspeed enabled us to do that, helping us to modernise our business operations and make our lives easier."
Responding with confidence

Equipped with a cloud-based ePOS system, Stewart and Gibson were now able to respond to the changes in consumer behaviour that they'd been observing for years.

"For years now businesses have seen a decline in footfall. We wanted to see the continuation of our family business and we realised that going online was the next step for us. If we didn't, we'd be left behind."

But the true fruits of their omnichannel efforts came in 2020 – when they saw unprecedented growth, despite the pandemic.

"It was probably the best year we've ever had." says Andrew. "With the lockdown people weren't going into the city, or to large out of town shopping centres, they were working from home and shopping local."

Andrew put it down to the simple decision to stay open that led to such popularity both online and in-store.

"We decided to stay open, after all we were allowed to. Because of that, people supported us. Our willingness to stay open, to keep up a relationship with our suppliers and ultimately go the extra mile for the local community is what helped us."
A large offering and plenty of demand

Stewart and Gibson have a broad product range, but they saw the highest growth in the home and garden category—echoing the 330% hike in global online sales of home and garden products in 2020.

"With everyone staying home, things like furniture, barbeques, even fence paint, are in high demand. They can't go on holiday or days out, so they're spending money on their homes."

Another trend Andrew noticed in 2020 was people's new willingness to shop local. It was here that the business's century old reputation, and familiarity in the community started to pay dividends.

"Marketing hasn't been a big focus for us, because we're already so established in the community. The money we'd have put into marketing for the last 12 months would have been a waste—there's not much more we could have done to ensure our success.

As long as we're able to meet customer demand in-store and online, we're doing something right."
A willingness to adapt, and bounce back

Despite their overall success, Stewart and Gibson still had to adapt to the 'new normal'.

During the first lockdown, they closed off their shop and served customers at a service desk surrounded by plexiglass. They also found new ways to reach customers through click and collect.

"Lightspeed eCom allowed us to offer click and collect for online orders, which was brilliant. When customers were able to come in store again, we were able to serve them with ease from anywhere in the shop using iPads"
Thrive with Lightspeed Omnichannel

Stewart and Gibson is another shining example of how businesses everywhere have braved the challenges brought upon them in 2020, and came out the other side stronger.

The first step towards preparing your business for today's challenges, and those of the future, is by adopting the tools that drive your business forward. Want to know Lightspeed can help? Let's talk.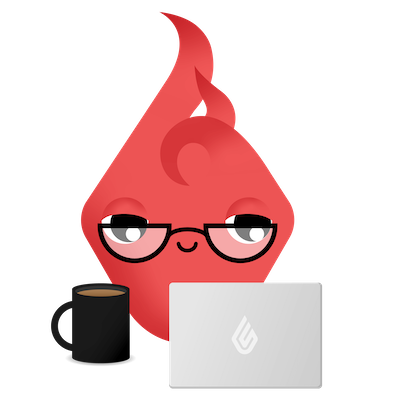 News you care about. Tips you can use.
Everything your business needs to grow, delivered straight to your inbox.