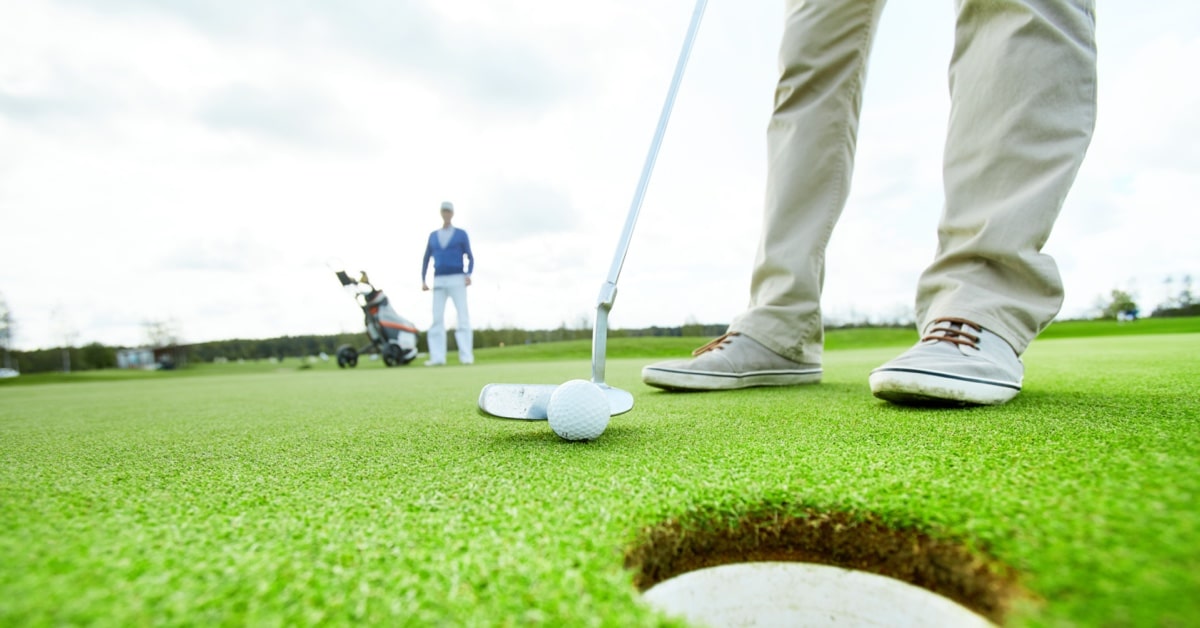 According to data provided by Instagram, 50% of users follow a business on Instagram, and 60% of them say they've learned of a product or service through the platform. However, in order to fully take advantage of this opportunity, you'll need to have a great Instagram marketing strategy.
Instagram is the place for high quality pictures and videos that give a deeper insight into your operation. Stay away from posting promotional messages, and opt instead to give a glimpse of your customer experience. You'll build a story and personality around your course which will lead to more trust and admiration from golfers. Although this kind of content might not lead to direct sales, it will give your course some much needed exposure and help you create a community.
The lack of golf courses with an active Instagram page paired with how simple it is for golfers to find your golf course creates the perfect environment for you to create and nurture customer relationships.
Start by setting up your Instagram profile
Start by properly setting up your Instagram account. Your username should be your golf course's name, that way your profile will appear first if someone searches for you. In your page's title, you should include your city or area's name along with the name of your course. Your profile photo should be your operation's logo, but if you have an outdated or low-quality logo, you can also use a picture of your grounds.
In your settings, click on "Switch to business profile" so that you'll be able to add in important info like store hours, business address, and a phone number. Business accounts also have access to Instagram Insights, which lets you track profile activity and content engagement.
Make sure that your bio, a short description of your course, is 1-2 sentences (150 characters maximum) and includes the location of your course. Also be sure to include a link to your website so that people can easily go there to book a round. You can change your bio if you've got an event coming up, to match the season, or if you're offering a deal.
Once your profile is set up, you're ready to start posting. Building a large follower base doesn't happen overnight, you need to follow these guidelines if you're going to build a great page and get the followers that come with it:
Only post quality photos
Without quality content, you won't be able to go very far on Instagram. You'll need to either invest in a professional photographer to come to your course and build a library of pictures that you can then post throughout the year, or in a camera which you'll then be able to use during events, tournaments, and on beautiful days. The latter is usually a more sound investment.
Spending this kind of money just for social media pictures might seem like a waste, but it's a crucial part of your golf course's Instagram marketing strategy that will pay off in the long run. These pictures will also be reusable for your website, emailing, and other social media platforms. Quality content will bring in more new followers, increase the number of likes, and make your operation seem more professional. Your bottom line will increase as you build your brand and set yourself apart from your competition.
Stay away from posting promotional flyers on Instagram. Instead, stick to publishing pictures of your grounds, food items, structures, employees, and buildings. Use Instagram as a way to show off the culture of your golf course, not as a place to post blatant promotional flyers. If you need some inspiration, check out Bandon Dunes Resort's Instagram page here. Here are some cool examples of what pictures you can post:
Your maintenance crew grooming your grounds
An overhead shot of one of your holes
The bar in your clubhouse
A sunrise or sunset over your course
Your head pro teeing off in the morning
Anything around your operation that shows off some history of your course or your area
Use Stories to show off your course
Instagram Stories are a feature that the social network describes as a way to "share all the moments of your day, not just the ones you want to keep on your profile." You can share multiple photos and videos in a slideshow format that won't pop up directly in the users' feed, instead your followers will need to click on an icon in order to view this content. Some examples of interesting Stories include:
A video showing the first tee off of the day
A quick photo at sunrise or sunset
Some behind-the-scenes of your restaurant or pro shop staff
A flyer for an upcoming event or tournament
Stories will disappear after 24 hours, unless you choose to save certain Stories into "Highlights," which will allow those Stories to be accessed from your profile at any time. You can create a Highlight that shows off a picture for each one of your holes, and other ones for each one of your events. These saved Stories are a great way to feed more in-depth content to your followers without spamming their feeds with photos and videos that were taken on the fly. You still want to make sure you're only saving your best Stories though, they may still get a lot of views.
You shouldn't save every Story that you post however. For the most part, Stories are a great way to capture small moments at your course and show off some personality in a more dynamic way. The point is to give a small glimpse of everyday happenings at your golf course without crowding your profile or your followers' timelines.
Stick to a regular posting schedule
Sticking to a solid posting schedule is crucial for any social media marketing plan. On Instagram, you need to post to your feed at least once a week, but not more than once per day. According to Later, who analyzed 12 million Instagram posts, the best times to post is between 9am and 11am or between 4pm and 7pm.
You need to strike a balance between posting often enough to build your likes and followers and not posting so often that you oversaturate your followers' feeds. The key lies in maintaining a consistent posting schedule and monitoring the amount of likes you get on each post through Instagram's Insights. Decide how often you can post (aim for at least 3 times a week) and then check-in on your statistics to see if the number of likes you get per post remains the same, increases, or decreases.
If you're posting at least 3 times a week and the number of likes on your posts is decreasing, the quality of your content may not be up to par. If you're using professional level pictures and videos, then you may want to try reducing the number of times that you post and monitoring the effect of that change.
The number of likes and comments that you'll get per post will naturally fluctuate for reasons that are out of your control, like how often your followers check their phone and if Instagram features your post for some users, so you should take daily changes with a grain of salt. Stay with the same schedule for a couple of weeks to build up enough data to make any decisions.
Increase your reach with hashtags and geotags
Hashtags are words or phrases that identify certain messages on a topic. For the purpose of your golf course's marketing strategy, you should come up with a few different hashtags for your course name, your location, and general golf hashtags which you can then place in the captions of your posts. Hashtags make it easier for Instagram users to find your page, which will increase the reach you have. You can add up to 30 hashtags per post, however we suggest adding them in a comment underneath your post so that they do not appear directly in your caption.
Geotags show a physical location. People may geotag your course when they post a picture of themselves at one of your tee boxes or enjoying a beverage in your restaurant. Anyone who comes across these photos can click on the tag and be directed to a page that will show off the other pictures posted from that location, making it easy for people to learn about your course. This can be especially useful if your golf course is located in a tourist area, as there will be a high number of searches for that location.
Post quality videos to vary your content
Videos can enhance your Instagram marketing strategy by adding variety to your content. People are much more likely to stay interested in a page and not get tired of seeing the same thing over and over again if you can give them something new.
If you've got a professional photographer or camera, you should get some scenic shots of your golf course. Pair that with some nice, royalty-free music and you've got a simple post that people will really like.
If your head pro makes tips and tricks videos, you can cut them down (Instagram limits videos to 1 minute in length) and post those snippets to your feed and Story. Your audience on Instagram might be different than on the platforms where you post the full length video, so these snippets will generate some new interest in those videos and drive more views to them on those other platforms.
Take advantage of user-generated content
People enjoy sharing their interests and hobbies on Instagram, so the golfers that visit your course will often times post a picture or a video of themselves to their page or their Stories when they come play a round of golf. These posts will give you high quality exposure as they are often perceived the same way as recommendations or reviews. If your golfers are showing their circle of followers that they go to your course, they're actually influencing those followers to also pay you a visit.
Encourage people to continue sharing pictures of your golf course by leaving comments and likes on posts that contain your hashtag, geotag, or where your account is tagged in the photo itself. This is a simple and effective way to build a relationship with golfers while also increasing the amount of people that will end up on your page.
If you come across a great picture or video of your golf course, you can repost it. The golfer will be excited about their favourite golf course sharing their content, and you'll get a great piece of content for free. This kind of engagement will make your customers feel like you're paying attention to them and create trust with people who view the image because you're showing off a happy customer.
If you don't already have an amazing Instagram page, now is the time to start building it. Business is about more than bombarding potential customers with sales messages, you need to take the time to lead people through the customer journey and keep them coming back to your course instead of your competitors. Take advantage of social media to boost your marketing efforts and get more golfers out onto your fairways.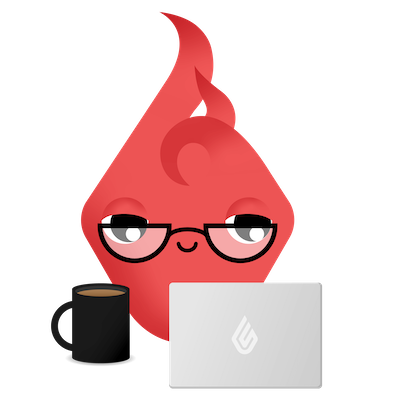 News you care about. Tips you can use.
Everything your business needs to grow, delivered straight to your inbox.