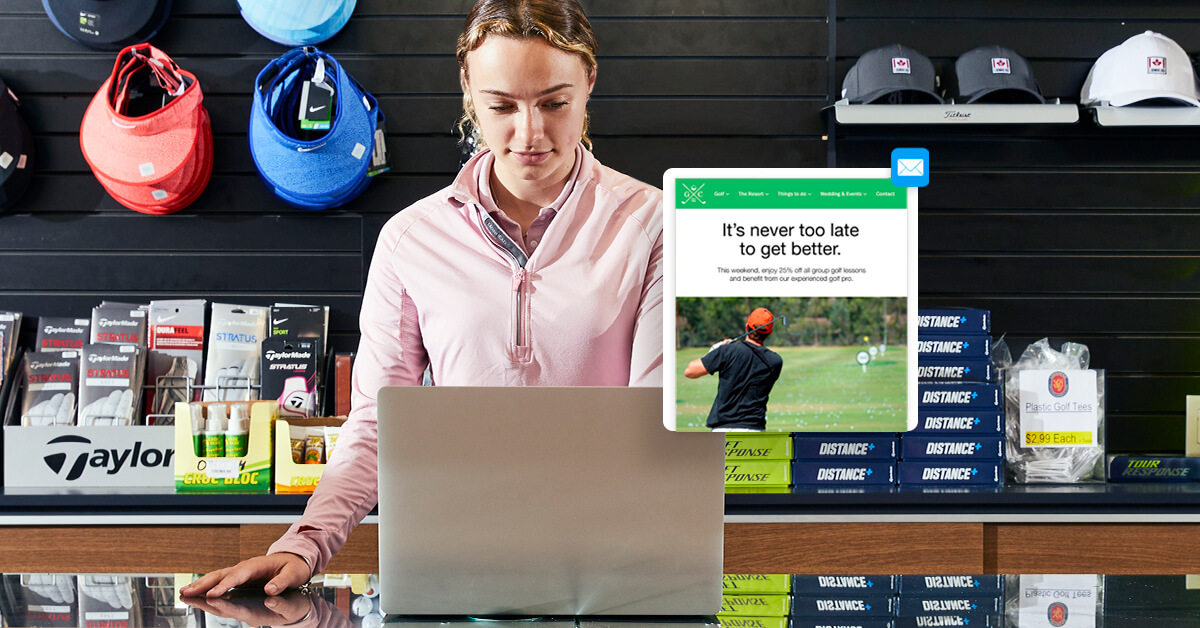 Email personalization has become a necessary marketing tactic to get your customers fully engaged with your business. 92% of customers expect brands to send them personalized communications and 80% are more likely to make a purchase when a brand's marketing campaigns are more targeted.
Luckily, coming up with smart, engaging email content for your course doesn't have to be difficult. Thanks to marketing automation software, you can create personalized campaigns that automatically send when customers fulfill a certain set of conditions or take certain actions.
Here are 10 automated email marketing ideas to increase customer loyalty, retention and revenue for your golf course:
1. Booking channel
2. Loyalty points
3. Round celebration
4. Birthday celebration
5. Handicap milestone
6. Opened but didn't click
7. Where have you been?
8. Pro shop promotion
9. Re-engagement
10. Grow your game
Turn one-time customers into regulars
Download our free guide to building meaningful relationships with every customer that walks onto the green.
1. Segment by booking channel
Does your software track which channels each reservation comes from? It's important to understand exactly how a customer made a booking. Whether they came from an online distribution partner, a mobile app, website or phone call, each booking channel demands a unique message.
For example, to those who choose to book tee times through a distribution partner, it might be worth it to send an email that encourages them to book through your app and website to save you distribution costs. Or perhaps you want to convince people who book via phone to use your website or mobile app instead to free up your staff for other tasks.
You can also send promotions here to reward those who book through your preferred channel. For example, you may want to reward customers who regularly book through your website or app.
2. Segment by loyalty point balance
If you have a customer loyalty points program in place, you can use automated email triggers to send emails whenever a customer passes a certain loyalty point balance threshold.
The content of the email can be anything from a reminder to spend their points in store, a thank you message for being a top customer or a promotion offering double loyalty points.
3. Congratulations on your 10th, 15th, 20th round
When a player hits a certain number of rounds played, send them a celebratory email. Send successive emails for each milestone and track their progress as they play more and more.
If you have graphic design resources at your disposal, you could even include an engaging infographic that fills up as the player plays more rounds. See this email as a way of branding your course as fun and friendly to encourage your most frequent customers to continue playing with you.
Best of all, you also have the opportunity to place a well-timed promotion or deal in these emails, like a deal on golf balls or food and drinks.
4. Your birthday is coming up
People look to plan something fun for their birthday, making it the perfect opportunity to plug your golf course. In order to do this, your loyalty platform will need to collect and store birth date information.
Then, use automated email triggers to send a succession of emails or a one-off email before a players' birthday. If you run into difficulties getting customers to give you their birth date, let them know that you intend to use it to send special offers.
5. Handicap milestone
Delight your customers by congratulating them on reaching a certain handicap. Use an email trigger that gives a pat on the back for getting a better handicap before offering a discount on more rounds in the future. Chances are, a player who is actively working on improving their game is in the market to play more rounds.
6. Opened but didn't click
Typically, when you have an email that had a high open rate but a low click rate, it means the subject line was appealing enough to attract an open, but the contents inside failed to impress. When you send an email to people who didn't click after opening, be mindful about what your email contains, and make sure whatever's inside is more appealing.
Use this proven automation tactic to regularly re-market to a targeted audience that is likely to engage with your larger emails.
7. Where have you been?
If a golfer played ten rounds last year, but hasn't played any rounds this year, there's an opportunity to win them back through email.
With your email marketing software, set up an automated email campaign that gets sent when a certain expectation is not met, i.e. when someone has played fewer than 5 rounds this year, but played more than 5 last year. Your campaign can include a series of promotions based on how many interactions it takes to get customers to rebook with you.
8. Smart pro shop promotion emails
If your golf POS captures a wide range of customer data, using customer purchase behavior in your marketing strategy becomes very valuable. Sending marketing emails that are based on a customer's past purchases is a powerful way to get customers to buy similar or complementary items.
As an example, use your marketing software to see customers who bought polos from your pro shop around this time last year. Send an automated email that promotes similar polos and other matching clothing items to generate sales.
9. Re-engage never clickers
If you do any email marketing currently, you likely have a list of most-engaged subscribers and least-engaged subscribers. Try creating special campaigns to get your least-engaged subscribers to take action.
An engaging email starts with an attention-grabbing subject line. Use a little humor, an emoji, a friendly tone or whatever you feel would motivate your audience the most to open. There are loads of clever subject line tips and ideas that can help you increase your open rates.
Once you've come up with an enticing subject line, the body of your email needs to be equally compelling. Include eye-catching visuals and clear calls-to-action to encourage more clicks.
10. Grow your game
You might have players who only hit your driving range or who tend to stick to nine holes. With email marketing, there's an opportunity to upsell longer games to these customers.
Use your CRM to pull a list of players who only play 9 hole rounds or who have only played a certain number of times at the driving range. Once your list of players is ready, send them an exclusive promotion on a full 18-hole round.
Meet modern expectations with golf management software
When it comes to email marketing, booking tee times and your overall customer experience, modern golfers expect more. Rise to the occasion with a robust golf management system like Lightspeed Golf. Create a beautiful custom website, offer booking online and through your own app, send targeted email campaigns and so much more.
Talk to our experts to learn more about how we can help you grow your business.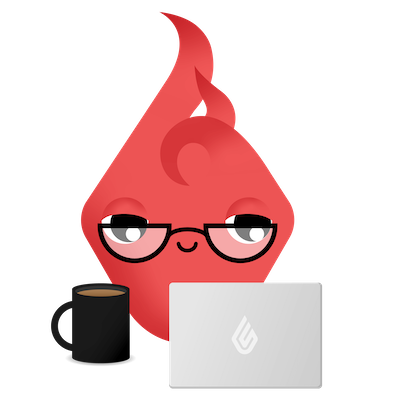 News you care about. Tips you can use.
Everything your business needs to grow, delivered straight to your inbox.