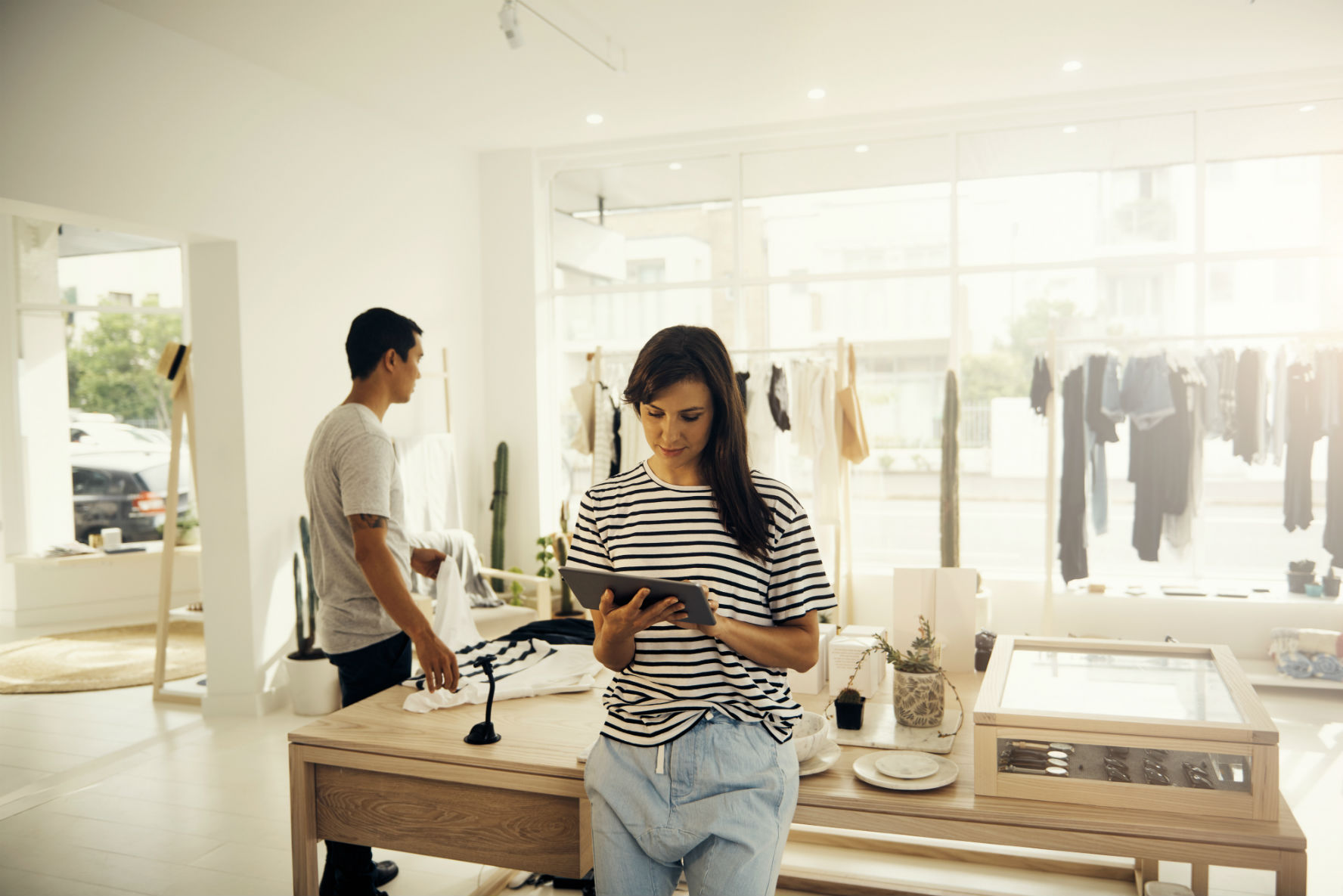 The retail landscape has been in a continuous state of flux for well over 20 years. From the threat of large chain stores to recent advances in mobile technology and the rise of eCommerce sites, retailers have had to adapt in response to a variety of trends and innovations in order to attract consumer attention. One of the most common ways small businesses are navigating these changes is by transitioning to selling online.
There are many benefits to taking your store online in both the short and long term that make the process worthwhile. For the short term, the most obvious benefit of taking your store online is that you'll still be able to generate sales under government restrictions on in-person activity.
Once life resumes to what it once was, you can take advantage of omnichannel retail. With both a physical and online store in place, you can offer things like BOPIS (buy online pick up in store) and curbside pickup, offer online returns and exchanges in store and more to enhance the overall shopping experience for your customers.
While we don't know what the world will look and feel like post-COVID, diversifying your business now is a smart move to make. Having more than one way to reach your customers and generate revenue will likely benefit you for years to come.
If you own a brick-and-mortar business and are unsure about whether to jump online, here are 7 reasons why you should and how you can set up your online store as early as tomorrow.
Make selling online as simple as possible
Becoming an omnichannel business doesn't have to be complicated. In this free guide, we'll walk you through picking the best domain name for your store, setting up your payment gateways and more.
1. Cost-effective expansion
Unlike traditional brick-and-mortar expansion, launching an online store is much more budget friendly. Forget about additional rent, employee salaries or renovations; expanding into the digital world of commerce requires minimal overhead costs.
As for building your website? No need to hire programmers to do the job. The right eCommerce platform should provide you with all the services and tools you need to build your website at an affordable price, no matter how much expertise you have.
2. Increased brand awareness
Just because you run a small- or medium-sized business doesn't mean you can't acquire a large customer base. Taking your retail business online not only allows you to break down the borders that lie between your business and international shoppers, it can help direct locals to both your online or brick-and-mortar store.
The implementation of a solid search engine optimisation strategy is key to getting your eCommerce website to the top of search engine results pages, and onto shoppers' radars. By choosing an eCommerce solution that offers SEO optimization capabilities, you can dramatically boost awareness, your site's searchability, as well as in-store and online sales.
3. Increased customer reach
By supplementing your brick-and-mortar store with an eCommerce website, you open your business up to the world. No longer restricted to a single, physical location or sales channel, you gain the ability to meet new and existing customers anywhere they happen to be, whether in your store, on their mobiles, desktops or laptops.
4. Round-the-clock sales
In the last 20 years, the retail industry has transformed into a 24/7 business. Relying solely on a brick-and-mortar store means you are missing out on the chance to make sales while you sleep. With an eCommerce site, you free yourself from the constraints of standard operating hours and, the best part is, you don't need to be present at all times or hire extra staff. With the right eCommerce platform and a solid content and sales strategy in place, your products can pretty much sell themselves.
5. Added brand value
Are you familiar with the expression "content is king"? By adding detailed, SEO-friendly product descriptions, customer reviews, an ongoing blog and other helpful, entertaining content such as videos, not only do you establish brand authority, you build trust. The more consumers trust you, the more likely they are to purchase from you and become loyal customers.
6. Increased customer engagement
It should come as no surprise that an online presence creates additional consumer touch points for your business. The more of these touch points you create, the easier it is to engage with your customer base and keep them coming back to your store or website in the future.
POS and eCommerce solutions that allow you to capture and share customer data like contact information, birthdays and brand preferences across selling platforms allow you to tailor your messaging to the variety of shopper segments that come into contact with your brand. With this customer data at your disposal, you can make better use of eCommerce features such as social media integrations, Live Chat, product suggestions and automated email campaigns to further engage customers with relevant content that is likely to elicit conversions.
7. Increased customer satisfaction
At the end of the day, shoppers want options. Offering customers choice when it comes to when and where they interact with your products and how they walk away with them is key should you want to boost customer satisfaction and command strong brand loyalty.
By making products and services available in person and online while maintaining a consistent brand identity, and by providing options when it comes to payments, shipping and pick-up, consumers are able to shop with you on their own terms. Who wouldn't want that?
How to transition from a brick-and-mortar to an online store
In order to take your business online, there are a number of big decisions you need to make and factors to consider. We recognize that every business has different needs and priorities, so we've listed the most important ones for any type of business to take into consideration.
A platform
Platform selection is the biggest step in taking your brick-and-mortar store to an online store. If you already have a website for your business, start your search there. Most web hosting services have an eCommerce plugin that you can add to the existing site. If the eCommerce plugin can connect to your point of sale system, it may be even easier to start your online store.
If you don't have an existing website, you can check to see if your point of sale system integrates into an eCommerce platform. For example, if you're a Lightspeed customer, you can set up an online store thanks to our integrated eCom platform. This allows for a quick and seamless transition from brick-and-mortar to eCommerce. Your store inventory will sync with your online store, and which will make for an easier management process across both sales channels.
Once you've narrowed down your platform options, it's not a bad idea to get answers to these questions before making a final decision:
What is the total cost? How much does it cost for the eCommerce platform, a website host and a custom domain name?

Is it scalable enough to continue supporting my business as I grow it?

Is it easy to install and use?

How flexible is its design? Will I be able to achieve the exact look I want for my storefront?

How many products am I selling, and how many products can I add to the platform?

Does it come with built-in security, like HTTPS and PCI compliance? Does that cost extra?

Does it come with customer support and if so, during what hours? Is there an extra cost for support?

Will it support my desktop shoppers as well as mobile shoppers? Are its themes and templates responsive, resizing automatically based on the shopper's device?

Can it integrate with my existing business systems, like my current shipping, accounting and POS systems? Or will I need third-party integrations?

Can I easily link my online inventory to create shoppable posts on social media platforms like Facebook and Instagram?
Online vs in-store inventory
You'll need to decide which products from your brick-and-mortar store will be sold online.
Some products have restrictions that prohibit or limit them from being sold digitally. Aside from items that have legal restrictions, you may find that some of your in-store inventory wouldn't make as much sense to sell online, such as impulse buys placed near your register. On the flip side, selling online has some advantages that selling in store doesn't, like identifying niche products to sell in your online shop that you wouldn't otherwise sell in your store.
Shipping and fulfillment
Opening an online store means getting a product to your customer is no longer as easy as bagging it and handing it across the checkout counter. There are two ways to go about shipping and fulfillment. The first is to take on the packaging and shipping yourself. The second option would be to leverage a third party service who would warehouse, pack and ship online orders directly to your customers on your behalf.
To simplify the process, try to select a provider that can integrate directly into your eCommerce platform that will give you a host of shipping options with just a few clicks, like ShipStation. Whether you're shipping goods yourself or working with a third party service, make sure that proper steps are taken to sanitize your products and packaging before they are sent out.
Human resources
You're opening a new sales channel, which means someone needs to manage it. As a business owner, that someone is often you. Make sure you have a solid understanding of how your new eCommerce channel operates and don't be afraid to let someone more tech-savvy help out if needed.
Marketing
It's always important to keep your customers and community in the loop, and that's true now more than ever. How will you spread the word about your new online store? What's the best and fastest way to reach your audience? Are there any ways that your eCommerce platform can automate some marketing efforts for you? Look for features like shoppable posts, online listings management and email marketing in your eCommerce platform or POS software packages to start building your marketing strategy for your online store.
Using your POS for a seamless transition from brick-and-mortar to eCommerce
For a fast and easy transition from brick-and-mortar to online, the best tool to have in place is a point of sale system. An in-store POS system that links to an eCommerce platform can do everything from inventory updates to payments and tax collection for both your physical and online businesses at the same time. To adapt quickly, it's key to choose an eCommerce platform that's both easy to use and allows for seamless communication between your online store and your brick-and-mortar business.
Retail isn't dying, it's transforming
Is the brick-and-mortar shopping experience becoming obsolete? Absolutely not. Consumers still need to be able to examine, touch and try products out in person. However, they've also come to expect total and utter flexibility on the part of today's retailers, who must meet them in whatever channel or medium they're in, while delivering a consistent, omnichannel experience.
Are you ready to meet the demands of the modern-day consumer? Take your business online with the help of Lightspeed's omnichannel solution, give your customers the experience they've come to expect and watch your profits grow. Chat with our experts today to get started.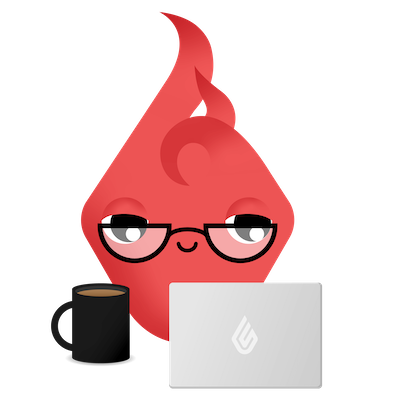 News you care about. Tips you can use.
Everything your business needs to grow, delivered straight to your inbox.