The world of artificial intelligence – known as AI for short – is growing at a rapid rate, with smart, data-driven technologies helping to replace many manual, time-consuming processes.
While AI might seem like a minefield, the chances are you're already using it in some capacity, without even realising it. Digital voice assistants on mobile phones, facial recognition, travel apps that monitor traffic, and 'smart' home devices are all using artificial intelligence.
Artificial intelligence has the potential to transform the restaurant industry in a positive way, with 84% of C-level executives believing that they need to adopt and leverage AI to drive growth objectives.
In this blog, we'll be sharing the ways that artificial intelligence can help the restaurant industry save time, reduce food waste, improve customer service, and gain new customers.
Here are the topics we'll be covering:
Discover the trends shaping the restaurant industry
A global survey of over 8,000 hospitality operators and guests reveals how operations and consumer preferences have shifted in the past year.
How to reduce food waste using artificial intelligence
Food waste is a major issue within the restaurant industry, and one that all restaurants should be considering when it comes to the day-to-day running of their business.
More than 9 million tonnes of food are thrown away each year in the United Kingdom; that's the equivalent of 25 million tonnes of greenhouse gas emissions released into the atmosphere.
The hospitality and food service industry contributes 12% of this (around 1.1 million tonnes of food wasted each year). This wasted food is costing the hospitality industry £3.2 billion a year.
Artificial intelligence can empower your restaurant to reduce the amount of food that goes to waste.
An ePOS with advanced inventory management tools lets restaurateurs adjust their food stock according to demand. With advanced inventory, you can plan ahead only purchasing the right quantities based on the number of diners per shift and the given time period. With an automatic replenishment tool, restaurateurs don't have to worry about manually managing their inventory.
Forecasting as a form of artificial intelligence is another powerful tool in the mission towards reducing food waste. A digital inventory solution uses past sales data to establish an optimal forecasted stock level, drastically reducing the risk of food going to waste. As a result, restaurateurs order only what they need, lose less money, and preserve their margins.
AI and machine learning can help restaurant owners properly manage their restaurant inventory by arming them with the facts they need to make data-led decisions.
How to reach new customers using AI

Artificial intelligence is prominent in the world of social media, with every platform using it. Instagram uses AI to suggest content you might be interested in, and users you might like to follow.
For restaurants using social media as a form of marketing, this technology gives you the chance to have your content surfaced to people that might not know about your brand.
From a paid social media perspective, artificial intelligence gives you the opportunity to create highly targeted ads based on a user's demographic and behaviour. These technological tools optimise your ads for you, ensuring you have the best chance of reaching new – and relevant – customers for your restaurant.
Employee satisfaction and artificial intelligence

Your employee's happiness is integral to running a successful restaurant. Unhappy staff lead to higher turnover, which in turn costs you money. Disgruntled employees can also damage the reputation of your restaurant. Using artificial intelligence in the form of scheduling tools can help improve your employee's satisfaction.
Workforce is an employee scheduling tool that uses data to forecast demand, letting you build staff rotas based on how busy you'll be at any given time.
Workforce also has a powerful machine learning algorithm that builds rotas based on the weather, footfall, events, and location-specific trends.
This use of AI in restaurants, in turn, improves staff satisfaction, as it leads to less last-minute cancelled shifts, and ensures your employees will have plenty of work when they are in, leading to improved productivity.
Workforce also lets you automatically schedule shifts according to qualifications, licences, and certifications, ensuring staff never work shifts they aren't qualified for. By matching the right staff for the right shift, this improves employee satisfaction, as your staff are able to perform their job to the best of their ability.
The time-saving power of artificial intelligence
One of the most powerful ways artificial intelligence can improve your restaurant is by saving you time.
Using AI for content creation
Content creation is key for your restaurant brand, whether that's social media posts, marketing emails, meta titles, or menu descriptions. Creating content can be time-consuming, and if this isn't an area you're experienced in, it can be a task you dread. Enter, ChatGPT.
ChatGPT is an AI-driven natural language processing tool that creates content for you based on specific requests. Within seconds, you're given content that you can use across your website, marketing materials, and social media channels.
When it comes to using ChatGPT, you need to be specific with your requests. For instance, if you want ChatGPT to create a meta description for your website, you could say: "Write me a 160 character meta description with the keyword '[insert restaurant name]'."
Here's an example of a test we did using ChatGPT to create social media content. We asked "Write me a 200 character Instagram caption about a new fried chicken burger that's launching at a restaurant on 27 April" and here's the response we got:
🚨 NEW MENU ITEM ALERT 🚨 Our latest creation, the mouth-watering Fried Chicken Burger, is launching on April 27th! Don't miss out on the crispy, juicy goodness. 🍔🍗
If content creation is something you love to do, then ChatGPT can help you generate ideas. We asked ChatGPT to share a list of 5 marketing emails a restaurant could send over a Bank Holiday, and here's the list we got:
"Make the most of your long weekend with our Bank Holiday specials!" – Promote exclusive menu items or discounts for the holiday.

"Join us for Bank Holiday brunch and bottomless mimosas!" – Highlight special brunch offerings and the option for bottomless drinks.

"Looking for a relaxing Bank Holiday evening? Come dine with us!" – Encourage customers to unwind and enjoy a special dinner with friends or family.

"Beat the Bank Holiday crowds – reserve your table today!" – Create a sense of urgency and encourage customers to book early.

"Take a break from cooking this Bank Holiday and let us handle dinner!" – Emphasise the convenience of dining out and enjoying delicious food without the hassle of cooking.
While the subject lines might not align with your brand, you can use the ideas to create personalised content for your restaurant.
The limitations of artificial intelligence for content creation
If you're using artificial intelligence technology like ChatGPT to create content for you, you need to be aware of its limitations and downfalls. One of the main downfalls of ChatGPT is its factual accuracy, or lack thereof. ChatGPT has been known to create content that includes inaccurate information, so it's vital that all content is reviewed, and fact-checked, before being published.
It's also worth noting that ChatGPT doesn't know your restaurant like you do. For content that's highly personalised to your brand, you need to edit the content to give it that personal touch.
AI-powered kiosks
Another time-saving tool is AI-powered kiosks that let customers place their order on a digital screen. This efficient order and checkout process is fantastic for multi-location restaurants that have high footfall. The use of these kiosks reduces queue length, and the amount of time a customer has to wait to place an order.
These digital kiosks often have upsell capabilities, suggesting sides and drinks that a customer might like to add to their order. This upsell opportunity is a clever way to help your restaurant increase its revenue.
The role of AI in customer service
Customer service is a sector that embraces artificial intelligence through the form of chatbots. The chances are you've spoken to a chatbot on a website when you have a question, and don't want to go through email or phone.
A chatbot acts as a virtual assistant, and interacts with website visitors like a real human, responding with text or voice answers to questions.
Your restaurant website can utilise chatbots to reduce the amount of time you spend manually answering queries, and improve customer satisfaction.
As well as answering customer queries, examples of how your restaurant can use a chatbot includes letting customers make reservations, check in on the progress of takeaway orders, or suggest menu items they might like to eat.
In the US and Canada, OpenTable is trialling a partnership with ChatGPT via a chatbot plugin. The chatbot provides restaurant recommendations on OpenTable, responding to customer queries, such as the best brunch spot to visit in a city. This is another example of how artificial intelligence can be used within the restaurant industry to improve customer service.
Another benefit of integrating your restaurant's website with a chatbot is that you can offer customer service 24/7, without asking employees to work overtime. As well as improving life for your employees, this always-on customer service approach reduces the amount of time a customer is left waiting, improving the overall experience for them, too.
As with all forms of technology, the human touch will still be required in certain situations. Artificial intelligence isn't about getting rid of employees, it's about letting staff focus on the tasks that require more human interaction, and less time on the repetitive tasks. Within customer service, there will always be customers that want to chat to a real human, and more complex questions that need to be answered by expert employees.
Artificial intelligence: is it key to the future of the restaurant industry?
The benefits of artificial intelligence for the restaurant industry are clear, from the ability to reach new customers, to the reduction of food waste. With an efficient and modern ePOS, your restaurant can be at the forefront of technological innovation. Take a look at Lightspeed Restaurant right here.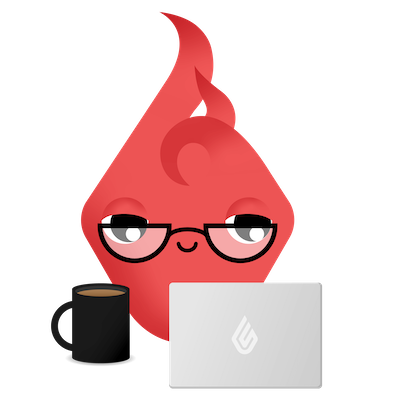 News you care about. Tips you can use.
Everything your business needs to grow, delivered straight to your inbox.