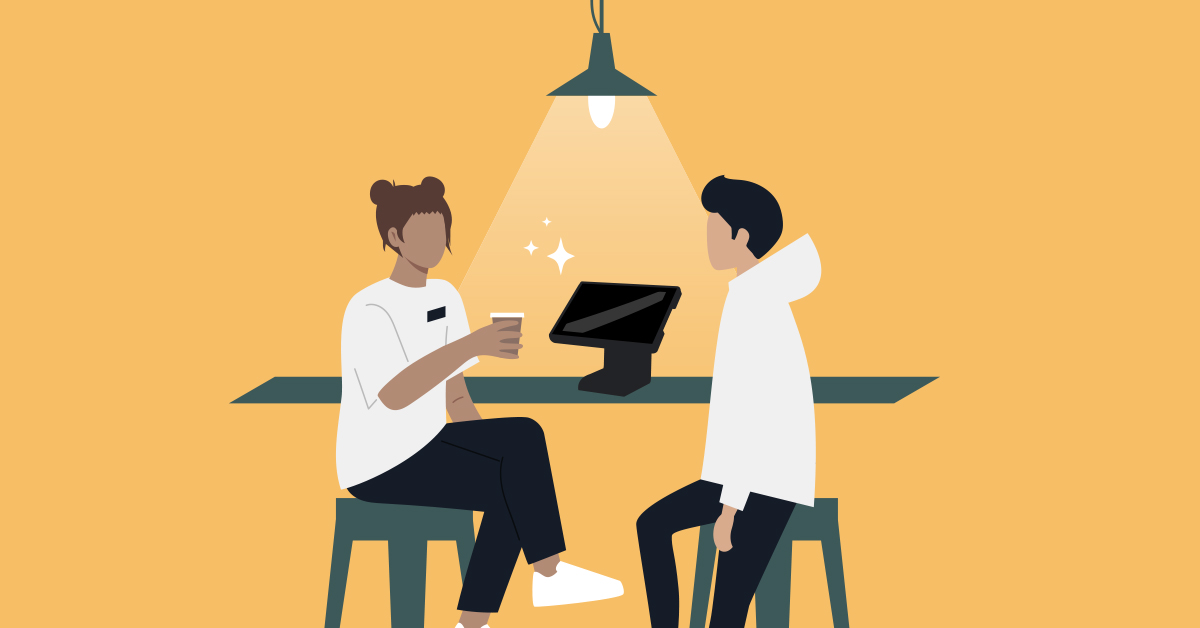 Perhaps the most important part of retail is the moment of the transaction—when money transfers from the customer to the cashier. This is, after all, the moment that everything else in retail is working towards. As such, it's obvious that your cashiers must be well trained so that everything goes smoothly.
Retailers tend to approach cashiers in two ways. The first is the way that a store like Walmart approaches it: sales associates spend the whole of a shift behind the register, ringing whoever queues, but not leaving the desk until they're told to.
The second is the way that many mall stores, like Nordstrom, will do: sales associates will ring customers as necessary. Nowadays, those sales associates may not even get behind a desk to ring but may use a mobile POS to ring right on the floor.
Either way, all of them need to be trained to be excellent cashiers to guarantee that your store is providing top-notch customer service and closing sales well.
Build an all-star retail team.
Download this free guide to learn how to attract and retain top-notch employees.
What to teach your cashiers
1. Customer service skills
A fully rounded training in customer service will serve your cashiers well. Here are some of the skills cashiers need to develop:
General friendliness. General friendliness is essential. Your cashier will need to smile and greet customers if they haven't previously been working with the customer on the floor.
They'll need to display a positive and upbeat demeanor throughout the interaction to ensure the customer has a remarkable experience. Friendliness is such an important skill that Michael Connolly of Connolly's Do It Best Hardware & Rental says that he hires for friendliness over skill.
Greeting. Depending on your store layout, cashiers can be the first people that a customer sees. They need to be equipped to get your customers' shopping experiences off to a positive start, as well as answer their questions and direct them around the store.
Cross-selling. Your cashier will also be the last person to speak to the customer before the sale is officially closed, meaning they have a crucial chance to confirm the customer has found everything they need or to add-on to the sale.
Cashiers who haven't been working with the customer on the floor should ask if a customer has found everything they were looking for. They should also be trained to ask customers if they're interested in purchasing whatever small impulse buys at the desk (think gift cards or trinkets).
Handling angry customers. At many stores, cashiers are the first stop for returns or concerns, and thus, angry customers. So, you'll have to be sure they're prepared with the skills (mainly active listening skills) to diffuse situations and turn your angry customer into a happy one. Be sure to arm your cashiers with "phrases of courtesy."
Renée Evenson, the author of Powerful Phrases for Effective Customer Service, suggests such phrases as "I apologize" or "Will you?" instead of "You will" can make a big difference in dealing with an angry customer.
2. Store policy
It's imperative that your cashiers know your policies inside and out—particularly when it comes to sales and returns. A cashier who doesn't know store policy will cost you a lot of money in discounts, fraudulent returns or manager hours.
In addition to knowing your official store policies though, over time (as your new cashier becomes a trustworthy employee), you also want to let them know how much autonomy they have over making decisions. After all, a good store will, in the name of customer service, take late returns or offer certain discounts when presented with the right circumstances.
3. Actual use of the software (processing the sale)
Obviously, your cashiers must learn how to work your POS hardware and software in order to process a sale or return. The skills involved here will be, among other things:
Logging into the software

Initiating a sale

Looking up customers and their previous purchases

Looking up products

Initiating a return

Returning without a receipt

Taking mobile and card payments

Handling cash: giving change and checking for counterfeit bills

Processing a check payment

Reloading the receipt paper correctly

Processing gift cards

Applying promotions
4. Working the POS
Your cashiers will need to know how to run some of the administrative elements of your POS to varying degrees. For your most trusted cashiers, you will likely want to teach them how to close out a register and run some sales reports. Some businesses find it most efficient for all their cashiers to be able to close out.
How to train your cashiers
1. Use training materials from your vendor
One of the first things you should do is sit your new cashier down with any training resources that your software vendor may offer. (Hey, Lightspeed customers: Here's ours!)
These resources will provide a good baseline for your new cashiers to understand how the software will generally work. This will save you some time, but it will also ensure that you help employees of all learning styles actually get your software down pat.
2. Make it easy for them to get familiar with price look ups (PLUs) and stock keeping units (SKUs)
For cashiers in certain types of stores, especially grocery stores, it can be a real time saver to know product codes off the top of their head, rather than having to look it up every time they ring. Giving your cashiers sheets or flashcards to help their memorization during off-hours can be a helpful training practice.
For reference, here are flashcards for Kroger's PLUs.
3. Practice!
Experience is the best teacher of all, so get your cashier some hands-on experience next. You can walk your new cashier through a practice sale or two on an empty register. Also, walk them through a practice return.
4. Have them shadow your best cashier
Once your trainees have started to get basics, have them shadow your best cashier so they can see real-world "checkout" situations. Cashiers face a lot of different and often unexpected situations throughout the day and the only real way to learn is to observe or participate in them. Your best cashier can explain how policy and technical uses of the POS get applied depending on what a customer is buying or returning.
5. Start them off during off-hours (with a shadow)
Once your new cashier has spent some time watching the best, the only way left to learn is to actually get hands-on experience ringing up sales. It's recommended that you set them up during off-peak hours, perhaps wearing a badge that lets customers know this cashier is brand new (and asks for their patience).
You'll also want to have someone shadow them for the first couple of sales, just to be sure everything is flowing well. And even when that person stops actively shadowing, they should remain close by when the new cashier has a question (as they inevitably will).
6. Provide customer service training
We've written quite a bit on how to train retail employees in customer service, so we're not going to give the whole massive rundown here. But here are some tips that you should definitely use with your cashiers:
Role-playing. Role-playing is a perennial favorite for customer service training because it allows you to create a low-stakes hands-on learning environment, and ultimately customer service skills are best learned through experience. In the words of retail expert and author Bob Phibbs,"the more role-playing your team has under their belt, the less likely they'll sell from their own wallet, give bad customer service, or be stymied by some of the more margin-improving retail sales techniques like adding-on." (Bob's tips on role-playing can be found here.)
Teach your cashiers the essentials of greeting and conversing. That means teaching them small talk phrases, encouraging them to let customers know (in a non-creepy way) when they remember helping them last to build a connection, and finding or creating common ground with your customers. You can go over these skills in role-playing and/or give your cashiers scripts to learn.
7. Set realistic goals
You'll want to set some realistic goals for how quickly your sales associates should be able to learn how to work the register efficiently. Consider the following.
The amount of time it should take to learn the register.

You can be generous here, but something like 40 hours is a very reasonable amount of time it should take for someone to get up and running on easy-to-use software.

Items/minute goals.

Once your cashier is up and running, if your store is high-volume enough, you can set goals on ringing efficiency to continually make certain your cashiers are keeping up with your standards.
Conclusion
Training your cashiers is a vital process, but good training combined with great hires will result in an efficient closing experience that your customers love. A strong interaction with a cashier can leave a lasting impression on a customer and drive their loyalty.
And if you want to make life easier for your cashiers, adopt a user-friendly POS system like Lightspeed. Lightspeed's sell screen is easy to navigate and allows cashiers to ring up sales and take payments efficiently so they can keep the lines moving and provide a great customer experience.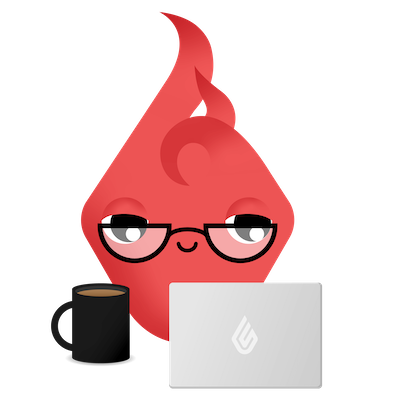 News you care about. Tips you can use.
Everything your business needs to grow, delivered straight to your inbox.