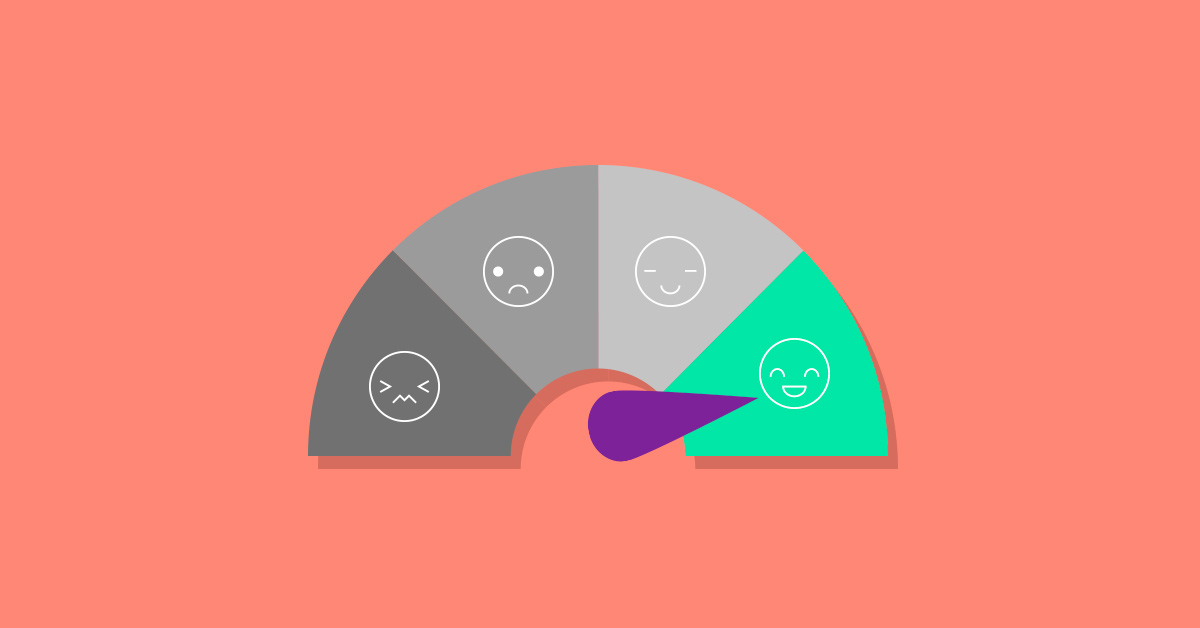 Have you ever heard the term 'customer-centricity'? Customer-centricity means putting your customers first and anticipating what they want, what they need, and how they prefer to be communicated with. Basically, it means making sure you're giving them a great customer experience. And, this is what you'll need to do if you want customers to come back.
In this article, we're going to be covering how you can provide that great customer experience that your customers are looking for, improve sales, lower customer churn, and expand your brand awareness. Let's get started.
Want to offer a great customer experience? Try Lightspeed
Don't let queues slow your business down and put potential customers off shopping with you. Offer mPOS systmes with Lightspeed Retail. Simply download the 'Lightspeed' app on your tablet. Sign in. And, start selling. It's that simple.
Understand your customers
This is a simple one to start off with. You need to understand your customers. What does that mean, though? What is there to understand? Start by asking yourself what benefit your business provides.
If you run an apparel store, you provide people with a chance to dress well, and express themselves. Do you run an electronics store? You provide people with the latest cutting-edge technology, as well as some safer, basic pieces of equipment that appeal to those who need something far simpler. Or, if you run a gift shop, you provide people with the opportunity to buy something for someone they care about. We could keep going on but you get the point. Understand what your business does. And, then, you can begin to understand why your customers may shop with you.
It may seem fairly simple to point out. You've likely already considered what service your business provides. That's why you started in the first place. But, it can help to go back to 'square one' sometimes and really think about what your business is bringing to the table.
You can now start thinking about what your customers' needs and wants are, and what their pain points are? Does your business provide this? Does it truly provide this? We'll give you an example.
Lightspeed customer, Ghost Whale, are an independent craft beer shop with two locations in Brixton and Putney. Ghost Whale recognised that customers wanted to enjoy an eclectic mix of beers from breweries across the world, but couldn't always visit them in-store. They have an online store, but that's only for beers that have been brewed and packaged already by the breweries that they sell on.
Ghost Whale became the first bottle shop in the UK to offer a Crowler subscription club. Crowlers are cans of fresh draft beer, packed and sealed in-store which can be delivered to your door. With an ever-changing tap list in store, Ghost Whale are able to frequently provide new beers to craft-beer enthusiasts, up and down the country, that haven't even been sealed by the breweries yet.
What makes Ghost Whale special here is that they were able to recognise their customers wants and needs (the desire to try new, exclusive craft beers), and they were able to recognise their pain points (their inability to try new, exclusive beers if they didn't live in London) and offer a truly unique experience for their customers.
Simply put: if you listen to your customers, who they are, what they want, and think about ways that you can fix it, you can discover some truly ingenious ways to offer a great retail, and customer, experience. Try to conduct surveys, track customer behaviour on your website, and talk to your employees about what they're hearing from customers to understand your customers better.
Reduce wait times
Do you ever remember being told that 'patience is a virtue'? Well, unfortunately for you, that doesn't apply to retail stores. Nobody likes to wait. If your customers have to wait longer than they feel necessary, there's a high likelihood that they'll leave.
Some may come back later, and some may even try and find the item they were trying to buy on your website. But, there's a chance that some may buy a similar product from your competitors. What a waste of a business opportunity.
Eliminate that annoyance by always staffing enough employees per shift and equipping them with tools that speed up the customer payment process. Lightspeed Retail offers an electronic-point-of-sale system that speeds up your sales process by enabling you to process sales from anywhere in the store. All you need is a tablet, smartphone, or even a laptop with access to Lightspeed Retail and you can get through long queues in a flash. Find out more here.
Provide excellent customer service
We can all recall a time when we've received awful customer service. It stays with you. And, unfortunately, the store, and the brand, suffer for it. Poor customer service can be a death knell to any chance you have of customer retention and, naturally, offering a great retail experience. Here's how to make sure your offering excellent customer service:
Ensure your employees are friendly.

People can normally be sympathetic to someone who maybe doesn't know exactly what they're doing, how to look for a product they're after, and so on. But, one thing that your customers will not stand for is rude customer service. Make sure your employees are friendly, helpful, and accommodating to your customers. Customers want to feel valued and appreciated, and won't tolerate being spoken down to or ignored. Use a polite and helpful tone and ensure you're always being respectful.

Ensure your employees are knowledgeable.

Your customers will lean on your employees for help whenever they're in your store, and some may find it annoying if you're not able to help them. They may want some help finding an item they previously purchased, directions to certain items they are looking for, advice on which item is right for them, and so on. Make sure your staff know their way around the store, know the stock they're selling, and also have some degree of technical knowledge they can fall back on if a customer ever relies on them for a more detailed explanation of your stock.

Provide prompt assistance.

Similar to our point from earlier, but you need to make sure that your staff are prompt when it comes to addressing customers. Customers don't like waiting, and will not appreciate it if they see your employees deliberately avoiding them, or taking too long to get to them.
We won't go into every single way that you can provide excellent customer service. Some of it is fairly intuitive to working in a retail store. If you see someone that needs help, get to them promptly, be polite, respectful, kind, and as helpful as you can be, and you won't go far wrong.
Personalise your shopping experience
Customers love to feel as though they're being listened to, or recognised. If you're able to personalise your customers' shopping experience, not only will it show them that you truly care, but also strengthen customer loyalty and retention.
Don't believe us? An experiment by Experian found that, from a batch of 10,000 emails, the personalised emails generated six times higher transaction rates and revenue per email than the non-personalised email. That clearly illustrates the value of personalisation. Matching what you offer to your customers' preferences, wants and needs yields more sales.
You can use your point-of-sale system to do this. Has a customer ever come in and asked you if you could help them find a product they bought previously, but forgot the name of? You can use customer data to find items a customer has previously bought. You can offer them discounts and benefits for them to use on their birthday? Or, maybe as an anniversary present to celebrate them being a customer for a year, two years, and so on. Send them individual newsletters based on their buying, or browsing, habits as a way not only to cross-sell your inventory, but show that you're considering other items they might be interested in.
You can use Lightspeed Retail's customer loyalty program to create customer profiles that store information like their purchase history, email address, birthday, and more so you can offer personalised benefits with ease. Find out more about Lightspeed Marketing and Loyalty here.
Create a customer loyalty programme
A customer loyalty programme is a marketing strategy that helps brands retain customers, and encourage them to spend, or engage more with your business. If you haven't already done so, creating your own loyalty programme will allow you to engage with your customers in ways you haven't been able to before.
Want to know how lucrative customer loyalty schemes can be? Have a look at this:
71% of UK consumers

are more loyal to retailers that offer them discounts, incentives and rewards, provide great customer service, and offer a personalised touch.

57% of UK consumers

have stated that "treating existing customers poorly", "not offering discounts for customer loyalty", "making the shopping experience difficult", and "halting free returns" as reasons why a brand could lose their loyalty.
Customer loyalty programmes are simple ways to enrich the customer experience. And, they can allow you to reap huge rewards in the long term. They will help you improve customer retention, increase customer lifetime value (e.g. repeat business), improve revenue, build stronger customer relationships, and even gather insightful customer data.
Make sure you establish a reason why customers should use it, offer multiple different benefits to provide variety, and personalise your rewards whenever you think about rewarding customer loyalty.
If you want to learn more about how to create your own customer loyalty programme, you can read our blog covering how to do just that. We cover how to create a customer loyalty programme from scratch, the different types of customer loyalty programmes, and even examples from leading retailers. Plus, a few extra tips and tricks, too.
Here's one to remember: if your loyalty programme is complicated, it can work against you. 28% of Gen Z consumers said they won't sign up for a loyalty program if it takes too long to sign up, and 40% of shoppers feel that loyalty programmes make it too hard to earn any rewards. Make your loyalty program to be as uncomplicated and fast as possible. Customers are accustomed to instant gratification. If you keep that in mind and implement a loyalty programme that's quick and easy to use.
Allow your customers to pay multiple ways
Have you ever gone to buy something, but the cashier has told you that they can't accept your form of payment? Maybe you wanted to pay for something using contactless payments, yet they only accept cash? Maybe you have gone to pay in cash, but they only accept card payments? Whatever the case, having someone tell you that you cannot purchase an item because you're not paying the way they want you to can be incredibly frustrating.
If you run a business, you should do your best to offer your customers the option to pay multiple ways. Debit cards, credit cards, contactless payments, and even cash are all methods of payment that you should be accepting. We know we're heading to a 'cashless society' but you have to consider members of the public who are maybe not used to paying with cards, or rather, prefer not to.
You may not want to accept certain types of payments as you're worried about hidden, pricey processing fees. Why not try Lightspeed Payments? Lightspeed Payments offers transparent payment processing fees that are always simple and predictable, so you can accept payments with confidence. No hidden fees. Competitive rates. Plus, you can accept payments from all major credit and debit cards, Apple Pay, and Google Pay. What's not to love? If you want to learn more about how Lightspeed can revolutionise your payments system, check out Lightspeed Payments here.
Enhance the customer experience
What do we mean by 'enhance the experience'? It could effectively mean anything. And, that's exactly the point. We recommend improving your customer experience in any miscellaneous way that you can think of.
Walk into your store. Try to look at everything as if you were a customer:
Is it immediately clear where different items might be located? I.e., menswear, womenswear, changing room, etc.?

Do you have a simple store layout?

Is it easy for customers to move around the store?

Are sales associates easy to find?

Is inventory pricing easy to see and understand?

Is it clear where the tills are located?

Do customers know where they can return items?
These are some simple ways to make sure your customers aren't put off from visiting your store in the future. If you make it difficult to enjoy the shopping experience, it's a natural conclusion that you'll likely lose a few customers. Try to resolve the questions above if you're finding that you're not able to enjoy the experience. You'd be surprised how much more appealing the retail experience you offer will be.
Here's some other ways that you can offer a better experience:
Have a clean and well-organised store

Play upbeat music

Offer amenities such as free Wi-Fi, or tea or coffee (only if it makes sense to)

Offer clear and concise product descriptions that offer context and detail to the products you're selling.
Be responsive to customer feedback
We'll keep this one short and sweet because it's a fairly simple one. Your customers have the potential to be the judge, jury, and executioner of any success you might experience. So, if they voice their discontent with something you do, or ways in which you operate, we'd recommend addressing it quickly. You may have heard the phrase 'the customer is always right' once or twice working in retail. This isn't explicitly true. But, it is important to listen to your customers when they have an issue, or just offer some constructive criticism, and recommend ways you can improve things.
Conduct surveys to your customers and offer incentives for doing so. Instruct your employees to be vocal with your customers and ask them if they're happy with everything, and if they have had any issues. Customers want to know you care. If you do care, they'll care about you.
Seamless, customer experience. With Lightspeed Retail.
We've covered a lot of ground here. There are a million and one ways to improve your customer experience, and we've by no means covered all of them. But, you can improve your store's operations, processes, and customer service with one easy-to-implement change. Introducing Lightspeed Retail: an all-in-one electronic point-of-sale system that does everything you need and more. Optimise inventory management, manage multiple stores, analyse sales and customer data, offer a seamless payments experience, and much, much more. Try Lightspeed Retail today.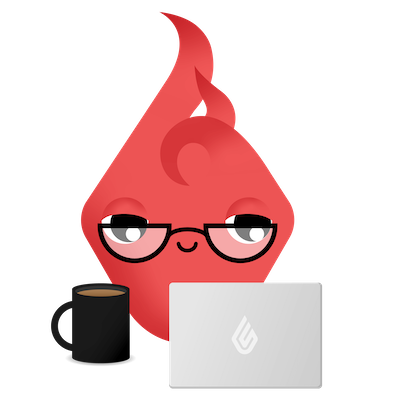 News you care about. Tips you can use.
Everything your business needs to grow, delivered straight to your inbox.