Whether you like it or not, Black Friday and Cyber Monday is the largest shopping period of the entire year. Retailers around the world are preparing offers and deals in the hope of supercharging their sales during the holiday season, and your business should be, too.
If you're convinced it's not worth your time or effort, you should know that total sales during Black Friday 2022 reached an estimated £12.3 billion, up 8.3% year-on-year. And, it's showing no signs of slowing down anytime soon. We've put together a short guide to help you navigate through how to prepare your business for Black Friday and make sure this year is your business' best year yet. Let's get started.
Improve customer conversions. At Lightspeed
Don't let queues slow your business down and put potential customers off shopping with you. Offer mPOS systems with Lightspeed Retail. Simply download the Lightspeed App on your tablet. Sign in. Start selling. It's that simple.
Get Started. Now.
We'll keep this point short and sweet. Simply put, the sooner you start preparing for your Black Friday sale, the better off you'll be when the time comes around. Well, you're going to hear a lot more about how to get started now so you might as well start preparing once you finish this blog. We'll cover what you can do exactly to prepare below.
Set Up Email Marketing Campaigns
Your first step is simple: create some email marketing campaigns. We're sure you knew this already, but we have to cover it in detail as it's simply so important. Hubspot reports that for every $1 spent on email marketing, you can expect to see a return on investment (ROI) of around $36. That's a 3600% ROI. You'd be hard pressed to find a marketing initiative with such a high return on investment, with so little initial investment to begin with.
All you need is an email marketing software platform, a clear idea of what you're going to say (and how many emails you want to send), and an hour or two to write everything.
Step 1. Collect Customer Data
If you want your email marketing campaigns to be successful, you will need to leverage customer data. Your point-of-sale system's reporting features will be able to give your customer information like locations, age, buying habits, and more. You don't need to do anything with this now, we're just letting you know that 'customer segmentation' and personalisation are going to play a huge role in improving your open rate, clickthrough rate, and conversion rates of your email marketing campaigns.
Step 2. Create a Targeted Email List (Customer Segmentation)
We know. Why do I need to collect customer data? Sending generic emails sounds appealing doesn't it? Write a few one-size-fits-all emails, draft it up in an email automation platform, click 'send', and pray to something holy that it works. We'll save you the disappointment. It won't. Your customers are different. And, they want different things. This is where you enter the magical world of 'customer segmentation'.
Customer segmentation is where you divide your customers into groups depending on different factors. There are a few different groups you can divide your customers into:
Demographic: based on age, gender, marital status, family size, income, education, race, occupation, nationality, and/or religion.
Geographic: based on location (e.g. temperature, population, food habits, or clothing)
Behavioural: based on behaviour (e.g. purchase behaviour, occasion and timing, benefits sought, or loyalty).
Value: based on the economic value of the customer to your business.
Needs: based on the needs of the customer (e.g. pain points, problems, or motivations).
Psychographic: based on psychology, lifestyle, personality, or social status.
Lifecycle stage: based on the customer's relationship with your business over time (e.g. customer lifecycle consists of 5 stages: reach, acquisition, conversion, retention, and loyalty).
Here are some examples of customer segmentation in action, if you're not too sure where to start:
Customers who have browsed, favourited, added items to their basket, for certain category types (e.g., if you were an electronics retailer, you might send an email to those who have shown interest in laptops, or computers, recently, so you can send emails concerning 'Black Friday Laptop Deals').

Customers who have recently purchased items from your business, where you can recommend related products (e.g., if your customer purchased a laptop, you could recommend anti-virus protection software, keyboards, or mice).
Step 3: Write Email Marketing Campaigns for Each Customer Segment
Here's the fun bit: writing, and building, your email marketing campaigns for each customer segment you want to target. Or, you know, send emails to. 'Target' sounds quite sinister.
You'll need to craft email marketing emails as part of a series, sequence, or campaign (these all mean the same thing). Try to create three or four emails for each segment. Work out what you want to say, or do, at each stage of your customer's journey as you 'nurture' (weird marketing term that means steer them along) your customer to your next email, or area of your website. Consider customers who have abandoned their carts, bought similar products, and more, and tailor your content to where they are in the nurture journey.
We just want to mention, however, this process won't be without challenges. The average human being's attention span isn't what it used to be. Decades of smartphones, social media, Candy Crush, and TikTok have eroded what little ability we have left to read and focus on something for longer than ten seconds. Which is why great writing is more important now than ever.
You'll need to be on your 'A Game'. No sloppy subject lines, or preheaders. Or, achingly long, drawn out copy in the body of your emails. You need to be short, snappy, concise, and to the point. Have a strong call to action (CTA), too. If you don't know where you want your customers to go, or do, whilst reading an email, they won't either. You'll need to be incredibly clear about what the purpose of your email is.
We recommend using an email automation platform like MailChimp. MailChimp allows you to craft succinct and personalised email campaigns by syncing customer data from their eCommerce site. If you're currently using Lightspeed, you can connect your Lightspeed store to MailChimp and amplify your ability to effectively market your customers. This can help you bring together store data, with marketing data, into one centralised place so that you can understand the ROI of your marketing efforts.
Automations

– As a business owner, your time is valuable. Don't get bogged down sending emails when you can automate. Use key

automations

to help you build and foster relationships with your customers. MailChimp makes it easy to create welcome emails, abandoned carts, product recommendations, retargeting emails, just to name a few. And, with their

'Customer Journey Builder'

tool, you can set up automations that are triggered based on customers' behaviour on your site.

Insights and analytics

– With a connected store, viewing your analytics in MailChimp will help you assess what elements of your marketing strategy are effective in driving ROI–granting you the ability to either enhance particular efforts, or pivot, if necessary. And,

with MailChimp

Smart Recommendations

, you can create smarter content, reach the right audience, and improve campaign performance with data-driven tools.
You can also use MailChimp to schedule organic social posts and then measure engagement to see where those ads do best. That way, you'll know where to place your paid ads—and where your customers are hanging out online.
We won't get into everything you need to know about writing email marketing campaigns here. This is to give you a kickstart on how to get started.
Embrace Social Media
Social media marketing can be expensive and have a low impact – if you don't know what you're doing. We suggest you start off with the free stuff, first. Consider all the social media platforms you have, and which ones have the greatest impact on your business. Impressions, engagements, click-throughs, etc. are all good metrics to measure to see what your reach is, how well your content is being received by your customers, and whether they're performing actions you'd like them to take (e.g., heading to your website).
If you haven't already done so, we'd recommend using a social media planning tool. These will help you write and schedule posts ahead of time (so you're not leaving things until the last minute) and report on how well your posts are performing.
Similar to your email marketing campaigns, you should create a series of posts directing customers to your website, offers you have on (or will have on), and anything else you think is important. It's going to be harder to segment your customers (at least with free social media).
Paid social media is a bit easier to target customers with. If you're looking to get people into your physical store, we suggest narrowing your audience to be only within a certain distance from your location. We call the act of narrowing your ad's reach by location 'geo-targeting'.
This achieves two things:
The only people getting your Black Friday ads are located near your business and are more likely to visit your store and make a purchase.

You get a higher ROI for what you spend. Since your audience is highly-targeted, each person that sees your ad is more likely to convert into a customer.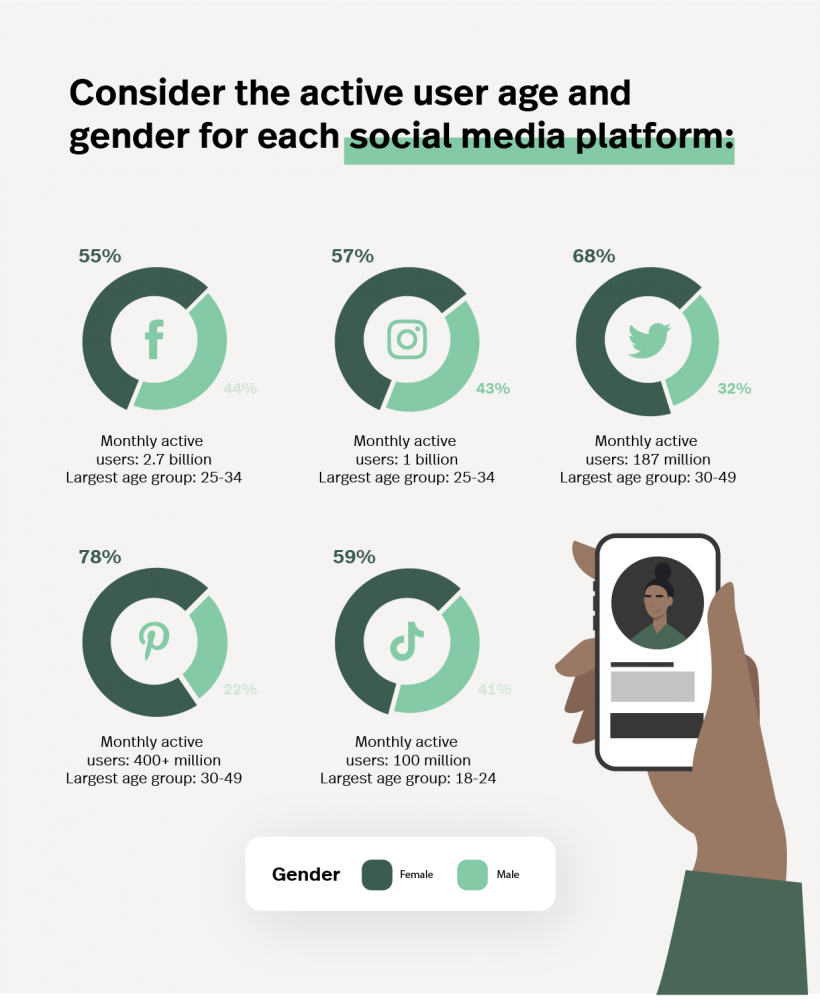 Launch Dynamic Ads on Facebook
If you're looking to shift some of your foot traffic to your online shop you might also want to reach a broader audience. Similar to geo-targeted ads, it's also much more effective to remarket people who have visited your online store.
Having your Facebook and Instagram Ad prospecting audiences ready can allow you to close a lot of sales by remarketing to previous customers during the holiday rush. The holidays are the best time to use tools like Facebook and Instagram to reach out to people that have connected with your brand previously and close the sale.
If someone has looked at products on your website, why not send them a reminder to take action? If you've installed Facebook Pixel on your website, you can create Facebook ads that feature the very same products someone viewed.
For example, let's say you were shopping for a pair of Mejuri earrings and saw some Cabochon Studs you liked. You don't buy them, but you do look at them. Next thing you know, you see them in a carousel ad on your Facebook newsfeed. Your customer might then add the earrings to their cart and become a paying customer. Re-marketing people that are visiting your online store is another trick for running Facebook ads that actually work.
Start using Instagram Shopping
If you're creating content on Instagram, there's a great feature called Instagram Shopping that lets people buy products featured in your posts directly through the app. Considering that 20% of shoppers—and 37% of Gen Zers—say Instagram is their favourite channel for holiday shopping, you should definitely look into setting up Instagram Shopping.
Once you set up Instagram Shopping and create a few posts, those posts are visible to any of the 200 million accounts that use Instagram's Explore tab daily. That's a lot of exposure and potential sales for not a lot of effort.
Different age and gender demographics tend to use social media differently. Consider who your audience is, find out which social media channel you're most likely to reach them, and focus your efforts there. This is more efficient than simply advertising on all the social channels out there, and will lead to a greater return on investment.
Focus on Search Engine Optimisation
SEO can be a powerful tool to bring in customers organically in the short and long term. While optimising your website should be an ongoing process, it doesn't hurt to take a look and improve your existing landing pages and product pages.

Ask yourself: how can I make it easier for search engines like Google to crawl my website and bring customers during the Black Friday sale?
You don't need to revamp your entire website. Even just updating copy on strategic pages and products might make a world of difference. Start by analysing your online store's searches and paying close attention to any terms customers enter into the search field on your site only to be greeted with poor results.
Once you know which search terms to target, it's time to start optimising. Using these search terms, optimise your site copy and metadata as best you can to better align with what customers expect from you. You can also analyse your website's search terms to determine which items you should be promoting and putting on sale.
Optimising your website can also help bring foot traffic to your physical store. But first things first: Make sure your store information is properly set up on Google My Business. People should be able to find your store's location, contact information and other basic information with a simple search.
Improve your website speed
Patience isn't common among online shoppers, and having a website that won't load quickly can easily lose you sales. Approximately 40% of people will leave a website that takes longer than 3 seconds to load.
Making sure your website's speed is up to the task of an added influx of customers on one of the busiest weekends of the year should be high on the list of your priorities. The faster your store loads, the more likely you are to make sales. It is essential to make sure that everything is running quickly and smoothly.
In order to ensure your website is ready for Black Friday and Cyber Monday, evaluate what's critical and how you can improve performance on key pages. Take a look at which pages have the most visitors and start optimising those pages first.
You can take simple steps like optimising your images, which means reducing their file size without sacrificing quality, so they load faster and always look great, no matter what device your customer uses to view your site.
You can even set up a "stand in line" virtually to avoid any issues during the busy days. This can help to limit the amount of people that have access to the website at any one time, thus making sure that everyone has their chance to buy, but that the website won't go down.
Revamp your website security
You should also pay attention to ensuring that your website is safe and secure to use. Black Friday and Cyber Monday are a prime time for hackers and cyber attackers to strike, so investing in better measures of protection and security for your website is where you should be putting your money—and your time—right now.

If customers don't feel comfortable enough inputting their credit card information or if they have any security issues after making a sale, it'll likely end up costing you future sales.
With Lightspeed's eCommerce platform you have the ability to secure your online store using 256-bit SSL encryption. This SSl connection is an encrypted connection between a web server and web browser (visitors to your store). All eCom stores are hosted from a secure location, where all data transfers occur over a 256-bit SSL connection. And, all your data is encrypted.
Everything from data transfers between your online store and databases, to payment and customer data, is stored in encrypted form.
Choose the Best Items for Discounts
Black Friday's has always been a great way for retailers to showcase stock they have which, let's be honest, customers don't really want. We've all gone on Amazon's Black Friday Sale hoping to find some red hot deals only to find '7% off Dishwasher Tablets'. While this can be a great strategy to showcase some surplus inventory, and clear out your warehouse or store room, it will leave a sour taste for your customers who are looking for good deals.
You need to provide discounts and offers on your best items (rather than your worst) to get people interested in your Black Friday sale. Go through your reports on your point-of-sale system, or eCommerce site, and have a look at what's been selling really well throughout the year. You should take a look at new trends, too. This will help you decide which products should be discounted.
Consumers will be researching offers and deals, comparing products, and prices from different stores earlier than you might think. Make sure you advertise your BF/CM sale in advance to ensure that your webshop makes it on as many shopping lists as possible. And, you're kept front of mind by consumers across the country.
Lightspeed eCom can give you the capacity to offer many different types of discounts, through segmentation, upselling, bulk and combination discounting. You just use the ones that serve your business needs best.
Stagger Sales and Discounts
Black Friday, as a term, is fairly misleading. While in the past, news of Black Friday might have been accompanied with headlines referencing the record-breaking crowds and images of people trampling others over one another, Black Friday has since evolved to cover the majority of November, and has largely moved online. So, you don't need to worry about your window being limited to one weekend. You have ample time to show off some deals.
While great discounts are still at the heart of this buying weekend, some merchants are looking to do things a little differently by offering discounts over an extended period rather than just certain hours or the weekend. Staggering sales and discounts helps to remove the rush.
Plan Your Shipping Strategy
If you've completed these steps, you'll be well on your way to selling up a storm come Black Friday. But, now, the real fun begins. You need to make sure you're capable of handling all the sales you've just made. When it comes to shipping and handling, there's a few things you need to know.
Temporary workers:

You might need to hire temporary workers to handle the additional volume of sales during the holiday shipping period.

Free shipping:

Free shipping and returns increase conversions and sales. However, free shipping is never really free, so you have to evaluate this in the context of the overall sale and how it affects your margins.
You should take into consideration these factors and strategies to compensate for your free shipping:
Add a minimum order value threshold to qualify for free shipping

Offer free shipping for certain products only

Add free shipping during a specific promotion or time frame

Include free shipping as part of being a member of a club (such as Amazon Prime)

Offer free local pickup at the store or warehouse
While free shipping might not be possible for every shop, it's important to crunch the numbers and weigh the increased sales that it might generate with the costs.
Step Up Your Customer Support
While you might have a lot of your regulars shopping with you during the busy shopping weekend, you'll also have an influx of new customers that you need to impress by providing excellent customer service.
Busy days like Black Friday and Cyber Monday means you need to have a support team that's ready for an influx of questions around store hours, offers, shipping, return policies and inventory.

While you might be able to stave off certain questions by having thorough answers on your website, you will still need to be equipped to handle added requests. Having a positive interaction with a customer will not only solve their immediate needs, but it might also mean future sales and a loyal repeat customer in the making.

According to Jo Causon, CEO of the Institute of Customer Service, nine out of ten people who received 'excellent' service during Black Friday shopped with that retailer again, 37% more than those who received 'okay' service.
Adding a live chat feature is also a great way to power through all your customers' messages and positively affect your bottom line. According to a study by Kayako, over half of consumers are more likely to repurchase from a company that offers live chat support. Not only that, but 79% of businesses say that adding live chat to their customer support arsenal has had "a positive effect on sales, revenue, and customer loyalty."
You should also monitor your social channels. Many consumers prefer to speak to a real person, and they often use direct messaging through social media pages to do this. Try to assign different channels to people in your team, and try to respond within an hour or less.
Take Advantage of Apps
Succeeding (and surviving) during Black Friday and Cyber Monday can seem like a daunting task, but you don't have to go at it alone. If you opt-in for an electronic point-of-sale solution like Lightspeed Retail and eCom, you can count on a multitude of applications that integrate seamlessly with your system.
Here are a few apps that can help you win big during the upcoming shopping season:
Facebook Chat: Facebook Chat removes barriers to purchase and lets you answer customer questions in real-time with live customer support through Facebook Messenger directly from your Lightspeed store.
With Facebook Chat, you can easily personalise your chat with your branding by adding custom images, customer colours, button text, chat icons, backgrounds, and your very own personal welcome message.

You can even set your own trigger controls that allow you to choose which users see your chat, how often they see it, and when. This allows you to choose how you interact with customers and gives you more control over the exchange.
This app also allows you instant access to all 50+ POWr apps, like Form Builder, which lets you collect data on your website, and Popup to help boost your landing page conversions.
Ikeono: Ikeono lets merchants connect with their customers seamlessly through Lightspeed Retail and eCom by using Ikeono Business Texting.
Ikeono's chat widget is easy to install. It also empowers businesses to not only understand what a customer cares about but also pivot quickly through organic conversations. With Ikeono you can text-enable your business phone number to send and receive text messages and high resolution picture messages.
Maybe your customer is looking for an item that's sold out—through the chat widget you can easily let them know about alternative products that are available and still make the sale. You also get real-time notifications inside and outside of Lightspeed so you can provide great support, at all times.
Plus, you can capture customers' contact info and the questions you're asking so you can start building more insightful custom audiences.
QuoteMachine: QuoteMachine helps you personalise the online sales experience through interactive quotes, online order forms, and invoices that include advanced payment features that allow for contactless sales.
Quote Machine also helps you get paid on time through their professional invoices with payment terms, account statements, recurring billings, and subscriptions made available through Lightspeed's register. With flexible payment features like credit card on file you can easily manage the way you accept payments and start accepting digital payments for any amount.
Through QuoteMachine, you can also easily sell through social media and organise contactless sales and pickups with their interactive price lists and online order forms. And, of course, it's fully customisable. Create beautiful templates that show your brand and colours, enriched product descriptions, documents that tell you when your customers read them, and let them take action.

Be ready for Black Friday/Cyber Monday
Want to see how Lightspeed can help you this holiday season? Contact our retail experts today for a personalised consultation.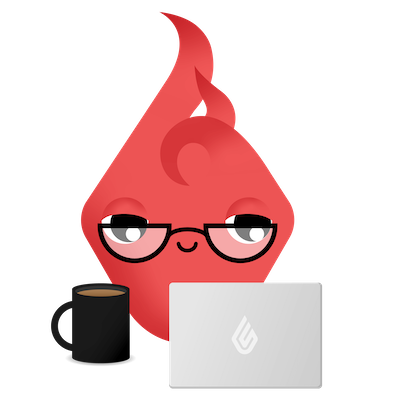 News you care about. Tips you can use.
Everything your business needs to grow, delivered straight to your inbox.