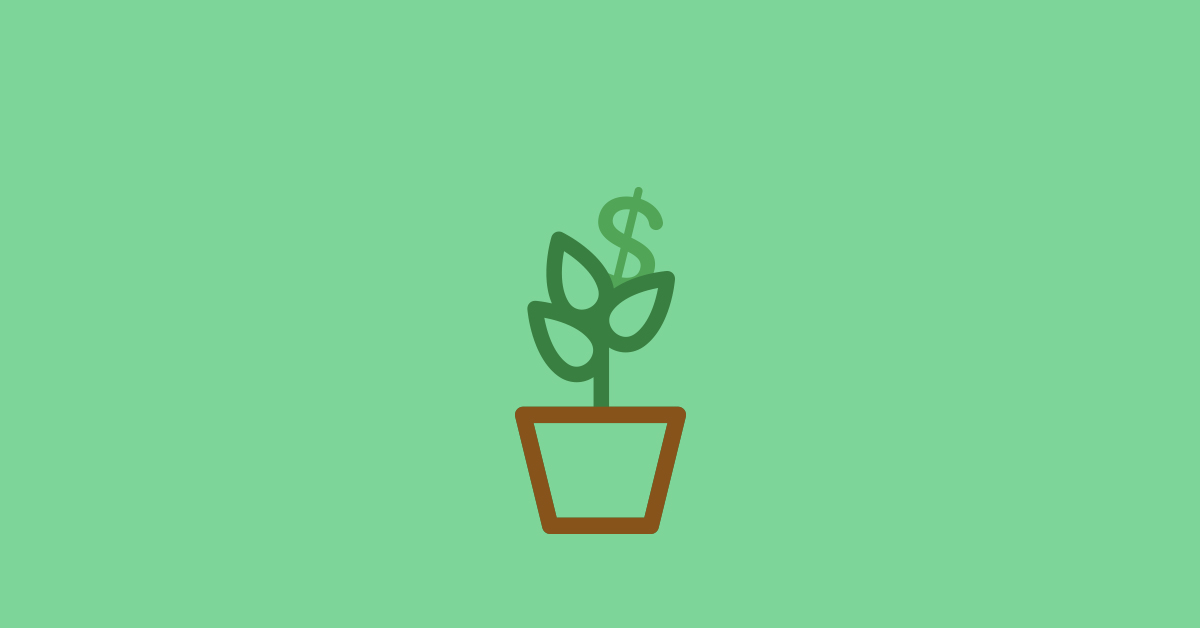 According to a study conducted by Ohio State University, 60% of restaurants fail within the first year of opening, and 80% don't make it past the first year. Those are some pretty staggering numbers that beg the question "is there a right way to run a restaurant?"
If most restaurants fail—what are the successful restaurants doing differently?
Assuming that you've already optimized your food costs and are saving money by reducing food waste (seriously, you can see a 700% return on investment and save big on your utility costs by going eco-friendly), there are other things that increase the probability of your establishment being a local success story.
We talked to seasoned restaurateurs Barry Gutin, Ivan Iricanin, Ari Wilder, and Cameron Mitchell to learn what you can do to help your restaurant thrive.
How to run a successful restaurant
Find a location that makes sense financially

Hire smart

Prioritize employee satisfaction

Put employee happiness before profits

Provide stellar customer service

Serve up great food (consistently)

Step up your accounting skills
Find a location that makes sense financially
Barry Gutin, president and CEO of GuestCounts Hospitality, which oversees Cuba Libre's four restaurants and rum bar locations, emphasizes researching the local market before leasing a restaurant space and opening a location in that area.
"We've been looking [at locations] in Chicago and I've been walking the River North neighborhood," he says. "One night, it was eight degrees, and I walked for about six miles." In addition to hiring local consultants to gain an understanding of the local market, Gutin goes in and out of local restaurants to observe the patterns of business. "There's no substitute for footwork," he adds.
Ivan Iricanin, founder and CEO of international restaurant group Street Guys Hospitality, an international restaurant group which owns and operates nine concepts in North America and Europe, also stresses the importance of choosing the right location. "You need to spend a lot of time there in different times of the day," he says. "Understand how this area lives in the morning and in the afternoon and see if you can hit your target numbers."
Iricanin favors locations on the ground level. "We don't like to have a second floor or we try to have a rooftop," he says. "Rooftops are beneficial because you usually do not pay rent. You're in charge of the buildout but that can be on the long run very beneficial." Patios can also be cost-effective because you're paying for a public space permit. Often you don't pay rent on that patio space but it can be used for additional seating.
Hire smart
The restaurant industry has an especially high employee turnover rate. The cost of attracting, interviewing, onboarding and training new personnel is high. Making sure you're hiring the right people with the right attitude is key to sustained success.
Ari Wilder, co-owner of Zeppelin, a Washington, D.C., restaurant serving Japanese street food and omakase, says his people are key to the business.
He has worked on and off with his general manager for the past 14 years, and several of his bartenders and servers have worked at his other properties. "We've worked in the city for a long time and have been able to cultivate a lot of really valuable relationships which has translated to a cohesive personnel infrastructure," Wilder says.
Finding new hires who are a cultural fit is so important that instead of putting managers in charge of hiring, Wilder puts new hires to work on a trial basis and gives everyone a chance to weigh in.
"New hires are given a six to eight week trial period so everyone gets a chance to work with them," Wilder says. "They work with the management team in the front hosting. They work on a busser shift. Everyone gets a feel for them. Everyone's a part of the hiring process."
Unlike other businesses, restaurants have a ton of staff with different skills, talents, and personalities. Make sure that who you hire is a good cultural fit and is able to work with your team.
Prioritize employee satisfaction
Once you've hired the right people, prevent staff turnover by keeping employees happy. Gutin says his restaurant group has kept experienced and knowledgeable employees through compensation and engagement.
"We make sure they're listened to and that their input is valued and that we share our vision for the growth of the company," he says. "One of the biggest things that have led to retention is a promotion from within. Of our four general managers, two worked their way up the chain of command, so they have a great deal of institutional knowledge and have seen the life path that we have created for them."
Especially for staff in management positions, hiring from within is almost always your best option. Why? Because they're the people that have walked a mile in the shoes of the teams they're in charge of overseeing. As a result, they're more understanding and compassionate, and can better motivate each of your staff.
Wilder expresses a similar approach. "We treat our staff as if they're our partners, not our employees," he says. Weekly meetings allow management to gauge morale and address potential issues before they get worse. Are employees feeling understaffed? Is there any tension between front of house and back of house? Wilder wants to know so they can find a solution and maintain a harmonious, positive work environment.
As part of treating staff as partners rather than employees, servers have the autonomy to buy drinks and create a rapport with customers. "They have people making reservations weekly and requesting their sections," Wilder says. "That wouldn't happen if they weren't empowered to have an entrepreneurial spirit with our guests and deliver personalized customer experiences."
Put employee happiness before profits
Cameron Mitchell founded Columbus-based Cameron Mitchell Restaurants (CMR) and authored the book aptly named Yes is the Answer. What is the Question? —which sums up his business philosophy.
CMR has been in business for over 25 years, and during that time Mitchell says the company has prioritized its culture and its people. "We take care of our people and our people take care of our guests," he explains.
When you take better care of your people, your people take better care of your guests.
As part of Mitchell's commitment to his employees, his restaurants are closed on seven major holidays plus Super Bowl Sunday. "I don't want to work those days and I don't think our people want to work those days," he says. "We could do another million dollars in sales but I won't do it. We won't sacrifice our culture and our people to make more money."
When hurricanes in Florida closed a Naples restaurant for 10 days, "we passed raised donations company-wide," Mitchell says. "We made sure we gave them $100 a day for each day they missed work. If associates get injured or have personal tragedies, we're always there."
Your people are your restaurant's greatest asset. Part of running a successful restaurant is being a great leader and establishing a work culture that makes your staff want to perform at their best and delight guests.

Provide stellar customer service
Customers will rarely give a restaurant a second chance if they weren't given a great experience the first time.
First impressions are a huge factor in whether or not a customer chooses to return to your establishment and recommend you to friends and family. Remember, people are 77% more likely to trust recommendations to them by friends or family.
And the key to making people recommend your restaurant to their friends is through great customer service, food quality, and execution.
Review sites like Yelp are already such a big part of how people decide which restaurants to visit—they're one of your most effective customer acquisition channels. But the only way to generate authentic, glowing positive reviews is through flawless customer experience.
Serve up great food (consistently)
Great customer experiences also encompass the food you serve. It is, after all, the cornerstone of your business.
Food quality tends to suffer when there's a lack of emphasis on quality control or there's miscommunication between the guest, the server taking their order, and the kitchen staff preparing it.
The key to serving up great food and delighting your customers is to consistently evaluate your dishes and ingredients. Taste your mise en place before service to assure that its flavor profile is where you want it before it's served.
Let's say one of your menu items is a star (high popularity and high profitability) and people flock to your restaurant to try it for themselves. After a few months, your cooks may get into a routine of how to prepare it and start missing a few steps, ingredients, or taking shortcuts. The result is that the flavor profile of the dish suffers and fails to meet your guest's expectations.
Empower your staff, from the runner to the cooks, to focus on food quality and hold one another accountable. Each menu item you serve shapes how your customers perceive your establishment.
Step up your accounting skills
Or hire someone who has a firm understanding of accounting principles in a restaurant setting.
When you think of food cost, labor expenses, and income statements, do you draw a blank? Optimizing your costs—whether it's your ingredients, wine list, or utility expenses—is critical to being profitable long-term.
Along with the above, you should also review the following reports:
Budget and variance report

Cash flow forecast

Balance sheet

Accounts receivable aging

Cost of inventory

Cost of goods sold (COGS)
If you're not comfortable being in charge of monitoring and making improvements to your restaurant's financials consider hiring a bookkeeper, accountant, or tax attorney to manage it for you.
Running a restaurant involves having a firm grasp of your financials. They're far too important to be left to chance or instinct.
How to run a restaurant and have sustained success
While there isn't a set template for success in the restaurant industry, there are certainly best-practices that set you up for success. They're foundational to any restaurant's longevity.
Your checklist for running a restaurant
Find a location that makes sense financially

Hire smart

Prioritize employee satisfaction

Put employee happiness before profits

Provide stellar customer service

Serve up great food (consistently)

Step up your accounting skills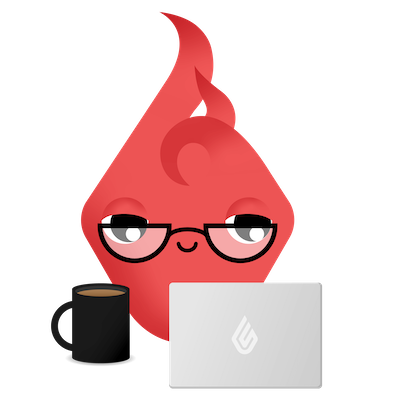 News you care about. Tips you can use.
Everything your business needs to grow, delivered straight to your inbox.