With Pay at Table, Lightspeed Payments give you the ability to settle the bill at the table of your customer. Pay at the table can simplify the payment process, increase efficiency and improve tips – three important factors for every restaurant. But how exactly does it work, and what are the requirements for using Lightspeed's Pay at Table feature?
In this guide we'll cover the following:
Introducing Lightspeed Payments
Join Lightspeed's Sales Engineer and payments expert Nick Van Den Brulle as we introduce a faster, easier way to handle transactions directly from your electronic point of sale.
What is pay at the table?
With pay at the table, guests settle their tabs using handheld payment terminals brought over by servers. They can also use QR codes to pay directly at the table.
Instead of staff collecting guests' cards and processing them at stationary ePOS terminals, all transactions are processed through a single handheld device at the table.

Pay at the table eliminates the constant back-and-forth between a fixed terminal and a table, making the checkout experience more efficient and enjoyable for all.
How does pay at the table work?
During the pandemic, restaurants pivoted to features to maintain safety measures. Restaurants scrambled to minimise high-touch areas and points of contact. This led to widespread usage of pay at the table technology.
Handheld ePOS terminals are the most common pay at the table method, and QR codes are also commonly used. Let's break them down.
Pay at the table via ePOS terminals
With a handheld device, guests can tap or insert their cards and leave a tip all in a few clicks. Staff can check out entire tables using one handheld device, and print receipts for guests as well.
Bill-splitting is also made easier with these terminals. Instead of having to keep track of several cards (often while waiting in line to complete a transaction), servers can simply input different amounts based on the bill and number of guests.
Pay at the table via QR code
QR codes have surged in use over the past few years.
Diners can scan QR codes, which direct them to a secure site where they can view the menu, order and pay all at once. Staff don't have to worry about closing transactions at the end of the meal, allowing them to focus on other areas of the dining experience, such as guest satisfaction.
Although this process may not work for every restaurant, it's highly convenient. Plus, you can personalise QR codes. Customers can still use a physical menu to order, but then pay online with a QR code that's printed on their bill. This way there's fewer touchpoints, but they still get a classic dining experience – with a simplified checkout process.
Requirements for pay at the table
You likely have an ePOS system already, but is it pay at the table compatible? This feature can simplify workflows and help drive profits, all while reducing waste and allowing you to save time and money.
Here's what you'll need to implement pay at the table at your restaurant:
1. An ePOS and payment processor that offers pay at the table capabilities
This one is a must: the ePOS system you use must provide handheld terminals. These devices allow servers to process transactions, settle tabs and accept tips tableside.
An ePOS platform with built-in payment capabilities – otherwise known as embedded payments — is the best choice. Your ePOS and payment needs are handled under one roof.
2. A stable internet or Bluetooth connection
In order to use wireless payment terminals properly, your restaurant must have a strong internet connection. Anything patchy or slow will make it difficult for transactions to process efficiently. Although some ePOS systems have offline capabilities, it's best not to solely rely on that.
Keep in mind that WiFi is typically a better option for large businesses. It's more reliable and allows for better access across larger areas than Bluetooth, which operates at a limited distance.
3. Multiple (reliable) payment terminals
You can use standalone bluetooth-based devices or portable wireless terminals. Determine how many you need based on the size of your restaurant and the number of servers on the floor. For example, if on average there are four servers working a shift, you will need at least two. But the larger your operation (for example, if your restaurant has multiple floors and dozens of servers) you'll need many more.
4. Tipping functionality
Use payment terminals with built-in tipping functionality. It's simpler for servers to collect tips this way, rather than being limited to cash or having customers sign for a tip.
5. Customer support is key
As with any new technology, there can be growing pains. Go with a provider who you trust to provide you top support, when you need it. To seamlessly adopt pay at the table tech, you and your employees should be able to troubleshoot any issues and have your questions answered with ease.
6. Train and explain
Speaking of support, it's important to train your employees thoroughly on the ins and outs of the new system you're implementing. That way, they can explain to inquiring customers why the business shifted to pay at the table technology – security being the number one answer.
Pros of pay at the table
Let's get into all the ways your restaurant can benefit from pay at the table.
1. Turn tables faster
The faster you turn tables, the more customers you can serve, and the more revenue you can bring in. With the old method, it takes longer for customers to pay and for servers to close tables because of all the back-and-forth between one table and a fixed payment terminal. With pay at the table, there are no unnecessary steps and lengthy wait times. Guests can leave satisfied, and servers are freed up to focus on other tables and improve service.
London-based restaurants Mildreds and Mallow have seen this: "That extra minute you get taking the order, the smoothness of having a hand-held device at the table, and being able to show, if necessary, the guest a photo of the dish because it shows on the screen. Those things enhance my guests' hospitality experience." said Dominique Fernandes, Head of Operations.
"We've implemented Lightspeed Payments and that's really helped give waiters an extra 2 minutes with every single guest." Dominique Fernandes added.
2. It's more secure
Have you heard of card skimming? Hopefully you've never encountered it in your restaurant. It's a method of fraud where the person completing a transaction uses a skimming device to capture credit card information and PINs when a card is swiped. It's more common at restaurants without pay at the table, where employees directly handle customer cards. Pay at the table is one way to ensure this won't happen.
Many customers aren't comfortable with servers leaving the table in possession of their credit card. But with pay at the table, customers don't have to deal with their cards leaving their sight, and their payment information is no longer at risk.
The security element is a big factor for Silo and Crate Brewery: "Lightspeed Payments has just sped up service so much, and made it so much easier. Less mistakes, less chance of fraud, less possibilities of things going wrong because it's speaking directly to the ePOS." said Tim Dennis, Silo and Crate Brewery's General Manager.
3. Save on costs
Since pay at the table allows your employees to operate more efficiently, you can save money on labour costs. Staff can quickly cash out guests tableside and focus on important matters like interacting with guests (one of the most important aspects of dining), upselling different menu items, and completing all the other service tasks in between.
4. Higher tips
Customers have much more flexibility when it comes to tipping with tableside payments. This is great for both diners and staff.
They're likely to tip more because the screen provides them with the option, rather than them having to calculate a tip themselves and write it down on their bill. And since pay at the table speeds up service, there will be more tables, meaning servers will collect a greater number of tips.
5. Bookkeeping is simplified
As we mentioned earlier, an embedded payment system is your best bet for pay at the table. Your payment terminals speak to your ePOS, providing you with the payments and customer data you need for accounting.
This saves you time that you'd normally spend going over records and manually tracking expenses.
6. It gives customers payment options
Customers aren't restricted to credit cards with pay at the table. You can offer a variety of payment methods, including insert, contactless payments and digital wallets. Not only does this benefit your customers, but your restaurant can stay competitive.
There are all sorts of payment methods these days, and to keep up with the industry, your restaurant should offer as many as possible. Lightspeed Payments, for example, offers multiple payment methods including credit, debit, mobile and contactless.
7. Fewer chargebacks
Pay at the table technology enables better security. As a result, diners are less likely to be subjected to credit card fraud, which is a common reason for chargebacks. Your restaurant will save money on the fees associated with chargebacks as a result of using secure tableside payments.
This is something that Mildreds and Mallow have seen.
"What stands out the most about Lightspeed compared to other payment providers is that the reduction in error has hugely impacted our business. Since we've adopted Lightspeed Payments, instead of getting two or three emails a day with a request for an error, it's now come down to about one a week." said Dominique Fernandes, Head of Operations.
8. Better customer service
We've mentioned customer service a few times by now, but we really want to hammer this home: a better checkout process means a better dining experience. Your servers will be freed up to spend more time attending to customers' needs, streamlining their workflows and giving them more face time with customers. They'll save time closing tables and be able to focus on providing top-notch customer service to every guest. Plus, there will be fewer transaction errors during checkout.
Cons of pay at the table
While there aren't nearly as many drawbacks as there are advantages with pay at the table, we'll let you know of a couple standouts.
1. Diners may be used to the "old way" of doing things
Despite the rise of pay at the table technology, many restaurants still use the old checkout process. Customers may not be used to the change, maybe feeling as though they are being pressured to pay earlier than they normally would. Of course, this is not out of your control – train your employees on the best way to approach customers. Servers can trust their instincts when it comes to payment, as well. Sometimes it's obvious when customers want to take their time eating and vice versa.
Essentially, you have to factor in how to implement tableside payments without throwing your customers off. Train servers on the ins and outs of the new payment process, including providing a breakdown of the steps to take on-screen as well as the variety of payment methods. This will help reluctant customers become accustomed to this improved way of paying.
2. Cost considerations associated with pay at the table
Pay at the table comes with a lot of benefits, but it is definitely an investment. By investing in an cloud-based ePOS and payments platform, you can save money in the long run and drive profitability.
It's worth it to stay up-to-date with current technology. Fewer and fewer people are using cash at restaurants, and an embedded payment processor can provide you with the tools you need to grow – that includes the adoption of new and upcoming payment methods, analytics, and more.
All in all, the information you'll receive and the ability to deliver the best possible experience to your guests makes pay at the table an investment that will come with plenty of returns.
How Lightspeed delivers on pay at the table
Lightspeed ePOS and Payments gives restaurants the flexibility to take payments the way they want. With our pay at table feature, the checkout process is easier than ever, eliminating the constant back and forth between ePOS and tables. Instead, servers can move seamlessly from table to table to close transactions with one handheld terminal and easily split payments among groups.
With payments and ePOS as one platform, you get access to meaningful business insights that can empower you to make better business decisions.
Lightspeed Payments automates transactions, eliminating the need for manual entry. Your employees will save time and you'll save money.
Improve service with pay at the table
Ultimately, the most important part of running a successful restaurant is providing an excellent experience to your guests every time.
The checkout process is part of that experience. Pay at the table simplifies your operations so you can run your restaurant efficiently.
Wan to stay ahead of the competition with Lightspeed's ePOS and Payments solution? Let's talk.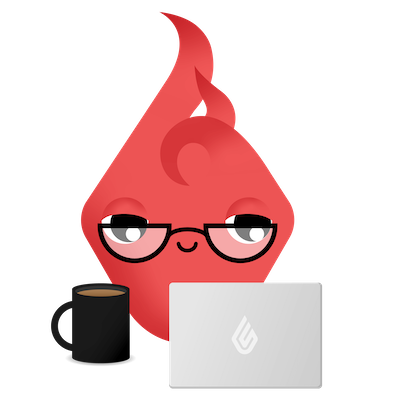 News you care about. Tips you can use.
Everything your business needs to grow, delivered straight to your inbox.