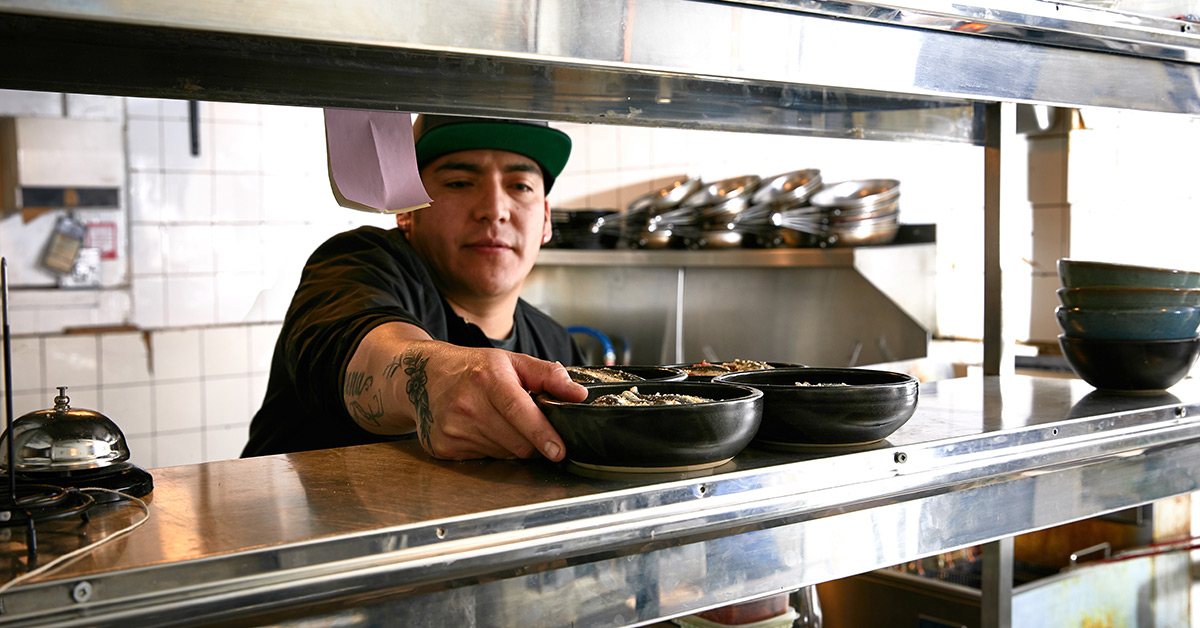 Improving restaurant efficiency relies on excellent communication between your cooks, food preparation staff and servers.
When communication between these three integral teams is outstanding, your restaurant's workflows and operations are more efficient, which results in faster table turnover, higher revenues per service and more satisfied customers.
To achieve this, restaurants need to place a concerted effort to bridge the gap between their front of house and back of house through training, pre-shift meetings and restaurant management technology.
How can restaurants improve their staff's efficiency?
Improve staff communication

Use restaurant management technology
1. Improve staff communication
One of the major drivers of inefficiency in a restaurant is poor communication between front and back of house staff.
When teams don't understand how their tasks affect one another (and what they can change to improve how they work together), efficiency plummets. Communication breakdowns can affect seasonal workers and even the most seasoned veterans, resulting in mistakes, tension between teams and a stressful work environment.
Let's start by clarifying the two main teams you'll find in a restaurant: the front of house and back of house teams.
What is front of house?
The front of house (FOH) refers to the areas of your restaurant that's visible to guests. For most restaurants, that's the dining area.
Front of house employees include servers, hosts, managers, runners, bussers, and bartenders.
What is back of house?
The back of house (BOH) refers to areas where the behind-the-scenes work takes place. For most restaurants, that's the kitchen and its various workstations (unless your restaurant has an open-concept commercial kitchen layout that's visible to guests).
Back of house employees include kitchen managers, cooks, chefs and dishwashers.
How can you increase restaurant efficiency by improving communication between the front and back of house?
Improving communication between front and back of house is an age-old struggle in the restaurant industry, and one that requires mutual understanding between teams.
It all starts with training. Properly educating and training staff on each others tasks, will help create a culture of understanding, build a team of people that can rely and trust each other and improve your restaurant's effiency When you have a room full of people running around with sharp objects and boiling pots, trust is really important.
What to include in your training program
Provide cross-training that allows staff to get an overall view of each person's role.

Create an

employee handbook

that clearly defines all roles, rules and codes of conduct.

Establish employee appreciation and recognition programs.

Encourage staff to give one another constructive feedback.

Schedule pre-service staff meals where cooks share new menu information with the front of house.
The points above will help both front and back of house staff align with one another, resulting in more efficient service.
Have a clear shift transfer process
Shift changes are an area where a lack of communication can cause inefficiency, resulting in a less-than-stellar customer experience.
For example, if a server's shift is done and their replacement is starting theirs, it's always best-practice for that server to give their replacement a breakdown of the status of each table they were serving.
Are customers waiting for their order to be taken or to pay? Have they had the menu explained to them? These are all things that can play a major role in your service's efficiency and providing great customer service, and they all stem from clear communication.
Ensure that each of your staff, both in the front and back of house, clearly communicate the status of the tables they're serving or the meals they're preparing to their shift replacements.
Organize pre-service meetings
A great way to establish routine communication with your staff is to have pre and post shift meetings. By implementing these meetings before and after your service begins, employees will be equipped with the context they need to start their shift and will also have the opportunity to ask any pending questions.
Pre-service meetings are the time for managers to set the tone for the rest of the service. Managing Partner at Cornerstone Hospitality Consulting, explains that making yourself available to your staff, and keeping an open line of communication, is a must in order to establish trust and assurance.
Include the following items in your pre-service meeting
Menu changes:

Inform staff of specials, sold out items and upsells.

Staffing challenges

: Let your employees know who's on staff tonight and come up with a plan if there are shortages.

Restaurant news:

Keep your staff in the loop for any company news.

Reservations and special events:

Is it going to be a busy night? Is there a birthday celebration or anniversary? Let your staff know so they are prepared in advance.

Goal setting:

Give your employees clear, achievable goals for their shift.

Employee recognition:

Recognition helps

reduce turnover rates

, increases engagement and provides a better work environment

.

Did an employee do an outstanding job in his previous shift? This is the time to congratulate them in front of their peers to boost workplace satisfaction.
Sounds like a lot of things to keep track of? Consider using a shift change checklist! Having a list of routine topics to cover during your pre-shift meeting ensures that you don't miss anything.
Don't forget about post-shift meetings either!
Before you start sending staff home, it's important to have a quick post-shift meeting to give praise to employees and go over things to improve for the next shift. This meeting can be informal and as simple as chatting over a staff meal.
2. Use restaurant management technology
Technology can be one of your biggest assets for improving communication between your front and back of house and, as a result, restaurant efficiency.
Your restaurant's point of sale (POS) system has a big influence on your day-to-day restaurant operations. According to Deloitte, restaurants that use technology to manage their establishment also have a better customer experience, with customers visiting more frequently and spending more per visit.
When choosing a restaurant point of sale, it's important to consider whether or not it has the following capabilities:
Offline mode
Your POS is vital in making sure that communication between your front and back of house is crystal clear. The problem is, most restaurant POS' rely on a stable internet connection to work.
So, what happens if the internet goes down? That restaurant can't process orders, check in reservations or do any other tasks in real-time.
Don't let your restaurant be vulnerable to an internet outage—find a POS that has an offline mode and enables your front and back of house to keep running smoothly when the internet goes down.
Easy menu modifications
Restaurants are fast-paced. Menu items can change daily, which means you need a POS that can quickly adapt to any menu changes. This will allow both FOH and BOH to have the right information when they need it.
24/7 support
When you have questions, it's important to get immediate answers. Make sure your POS provider offers free support, whenever you need it.
Tableside ordering
Gone are the days where servers had to write things down in a notepad. Now, there's tableside ordering, which lets your servers quickly take orders and send them to the kitchen without mistakes or delays.
Closing the gap for better restaurant efficiency
Everyone who has ever worked in a restaurant understands the relationship between efficiency and communication. Employees depend on one another and the customer experience is heavily dependent on staff being in sync.
Improving or establishing a clear line of communication needs to be your first order of business as a manager or business owner. Not only will it help you set the tone, but it will also give you a better understanding of the communication issues that might already be taking place in your restaurant, and what you can do to solve them.
It's time to take the initiative and start creating a better, more efficient workplace.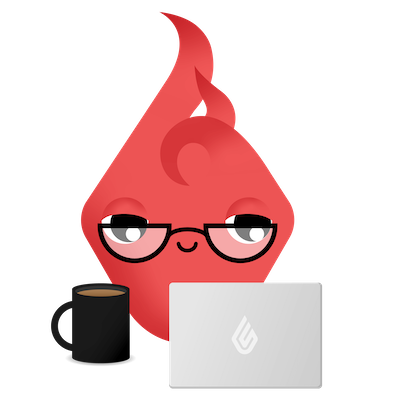 News you care about. Tips you can use.
Everything your business needs to grow, delivered straight to your inbox.