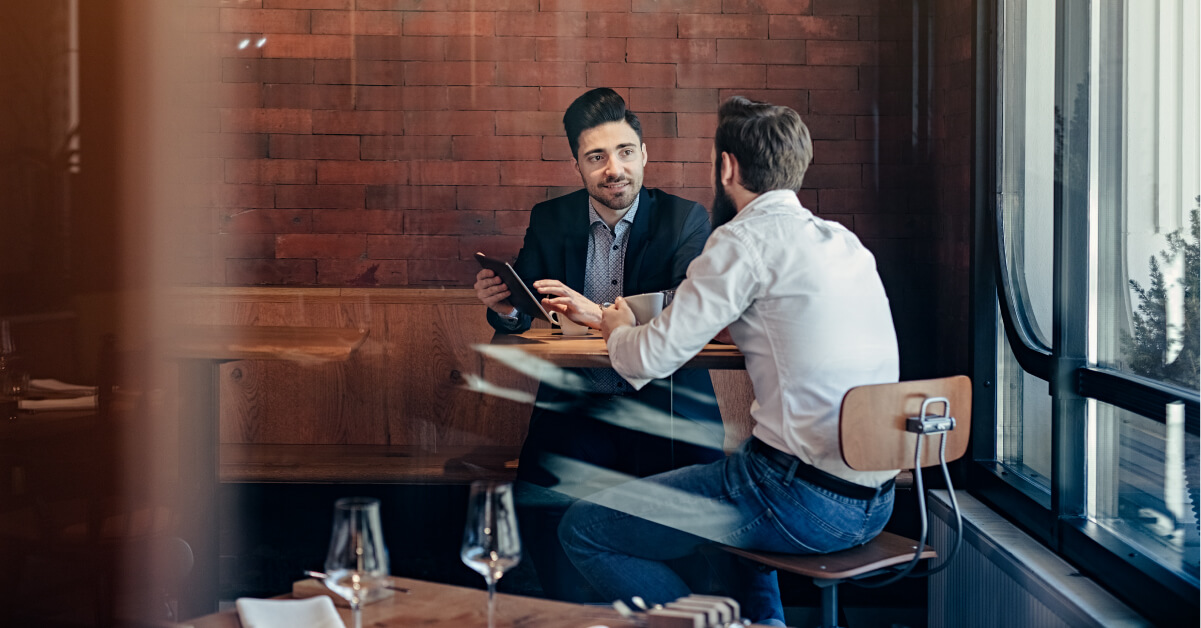 Chances are that if you're reading this, you're preparing to interview a candidate for a role at your restaurant and want to know the best questions to ask them. You want to predict if they're going to be a good cultural fit and whether or not they'll be competent in their role.
Understanding an applicant's personality and work style is crucial to finding the right cultural fit for restaurant employees. But the typical job interview questions—"tell me about yourself" and "so, what's your biggest weakness?"—may not elicit the kind of information you need to assess if someone will be a charismatic server or a quick but accurate line cook.
We sat down with restaurant owners, managers and business developers to find the best restaurant interview questions to ask when you're conducting interviews for each position in a restaurant. We broke down our interview questions by front of house and pack of house positions.
Front of house interview questions

Hosts and servers
Bartenders
Managers

Back of house interview questions

Line chefs
Sous chefs
Cooks
Run your restaurant at top speed
Customers appreciate the human touch. Lightspeed Restaurant is a discrete restaurant management platform that helps you put your customers first by simplifying your service. Learn how Lightspeed can help your establishment today!
Front of house interview questions
For the front of house, the main roles you'll hire for are hosts, servers, bartenders and managers.
Hosts and servers
Hosts and servers need excellent people skills.
"Hire the smile, train the skill," says Zach Mutchie, a former restaurant server and current senior business developer with Talent Plus, Inc., which provides online assessment tools to help employers understand candidates' strengths.
"If we can find somebody that is naturally energized by interacting with people on a consistent basis, we can teach them to work with the restaurant POS. You can't teach somebody to be guest-centric." To find out if someone is guest-centric, Mutchie recommends asking questions like "tell me about a time that you entertained a group of people."
Asses the candidate's answer for how good of a host they are. Did they prioritize their guests' needs and go the extra mile to make sure they enjoyed themselves.
Unfortunately, working front of house sometimes also means dealing with demanding patrons, so Monique Rose, co-owner of Milk & Honey Café, which has locations in Maryland, Washington, D.C. and Atlanta, wants to know if potential front of house employees can keep their cool. "It's not always pleasant guests in the building, so I tend to ask questions like 'describe a scenario where someone might have been unruly,'" she says.
The trick with this question is to assess whether or not this is the appropriate response. Did they keep their cool or did they let their emotions get in the way of great service? Chances are, if they power through and still offer great service, they won a positive customer review on Yelp or another review platform.
Bartenders
For bartenders, Rose likes to assess not only the candidate's personality but also their beverage knowledge.
"I might ask them to name me a few vodkas and a few wines," she says. "The first place I take them is behind the bar." She'll ask prospective bartenders to make her something simple like a Long Island Iced Tea. "Even if you don't know that bar, if you're a bartender, you're comfortable behind the bar," she says. "That's most important as far as skill level."
There are plenty of hard skills to look for in a bartender, the most important of which are social skills and a deep understanding of each drink's taste profile. For more tips on what makes a bartender great, check out our article How to Become a Bartender: 14 Tips From Seasoned Professionals.
Managers
Restaurant managers must not only be personable but also keep an eye on the bottom line.
Pamela Shand, career coach and rounder of Offer Stage Consulting, teaches job seekers how to conquer their job interviews and spent nearly six years hiring all restaurant employees at all levels. She suggests asking prospective managers questions like "What is your food cost? How do you manage it?"
She'll also ask what food programs they have implemented. There's a huge difference between managing a quick-service restaurant and a fine dining establishment, so the ideal manager has likely worked at a similar establishment.
To evaluate a potential manager's ability to maintain grace under fire, Shand recommends asking questions like "how do you ensure positive communication with back of house during stressful times?" and "talk to me about a time you dealt with a difficult guest."
A restaurant manager plays a key role in not only assuring that each service runs smoothly, but also that your business stays fiscally responsible and follows food safety guidelines day-in, day-out. For a deeper look into what separates the good from the great restaurant managers, read our article on what skills to look for when hiring a restaurant manager.
Back of house interview questions
For your restaurant's back of house, the main roles you'll hire for are line chefs, sous chefs and cooks.
Line chefs, sous chefs and cooks
Food preparation requires careful attention to detail; Mutchi suggests asking candidates to "give me an example of a time that you showed expertise in exactness."
Rose asks potential cooks to demonstrate how they scramble eggs. "Is the pan hot? Do they know how to crack the egg? Do they scramble it to death or make it so it's appetizing?" she observes. During the interview, she'll also quiz them on restaurant health codes to make sure they understand proper food safety protocol and how to ace a restaurant health inspection.
Shand examines a candidate's culinary expertise with questions like "what are the five mother sauces?" and "what cuisines are you most familiar with?"
Interview questions for all potential employees
In addition to job-specific questions, Rose asks all potential hires why they left or are considering leaving their current job.
"If someone that loves their job and wanted to be there but didn't see an opportunity for advancement or growth, that says to me that they're motivated enough to try to elevate within the company," she says.
She likes to hire entry-level people who will rise through the ranks and stay loyal to the brand versus bouncing around for an extra fifty cents an hour. More experienced restaurant workers also tend to be set in their ways, whereas entry-level staff are more likely to absorb the policies and procedures in your restaurant employee handbook like a sponge and learn your restaurant's way of doing things.
Find out what a candidate's interests outside of work are
Rose also asks about applicants' other interests. "That gives you an idea of not only their personality but what their life outside of work is like," she says. Their answer can also help "give you some insight into how they could be an asset to the company," Rose says. For instance, if someone has artistic skills, that could mean they have great ideas for food plating and presentation. Maybe they have experience planning events, which is also a huge asset for your restaurant if you want to start hosting private events.
Do the candidate's availabilities match your needs?
Lastly, because scheduling is key to a smooth restaurant operation, Rose wants to know an applicant's availability. "We're a breakfast and lunch place, so making sure that they're able to be there early," she says.
Rose also points out that you should assess whether a candidate's lifestyle matches your needs. For instance, a musician or artist who works late into the night might not be the best candidate for serving or preparing an early-morning breakfast.
That said, even when you ask all the right questions and get promising answers, not every employee is the right fit. Rose stresses that it's best to fire quickly than keep an employee who's ill-suited to the job. "No matter how good you think you are, no matter how much their references check out, sometimes it doesn't work out," she says.
Personalize your interview questions to the role you're hiring for
Whenever you're conducting an interview, it's important that you personalize the questions you ask for the role you're hiring for. While it's easier to ask generic questions, you risk not getting the information you need to make the best hiring decision.
The next time you conduct interviews, try the personalized approach to assure that a candidate will be a valuable asset to your restaurant operations.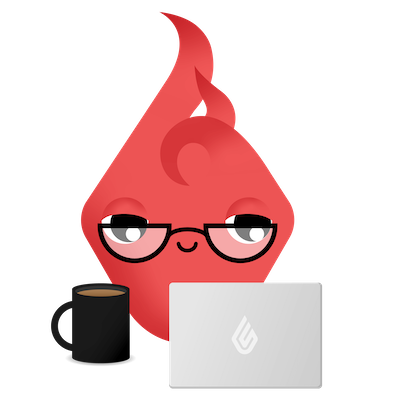 News you care about. Tips you can use.
Everything your business needs to grow, delivered straight to your inbox.