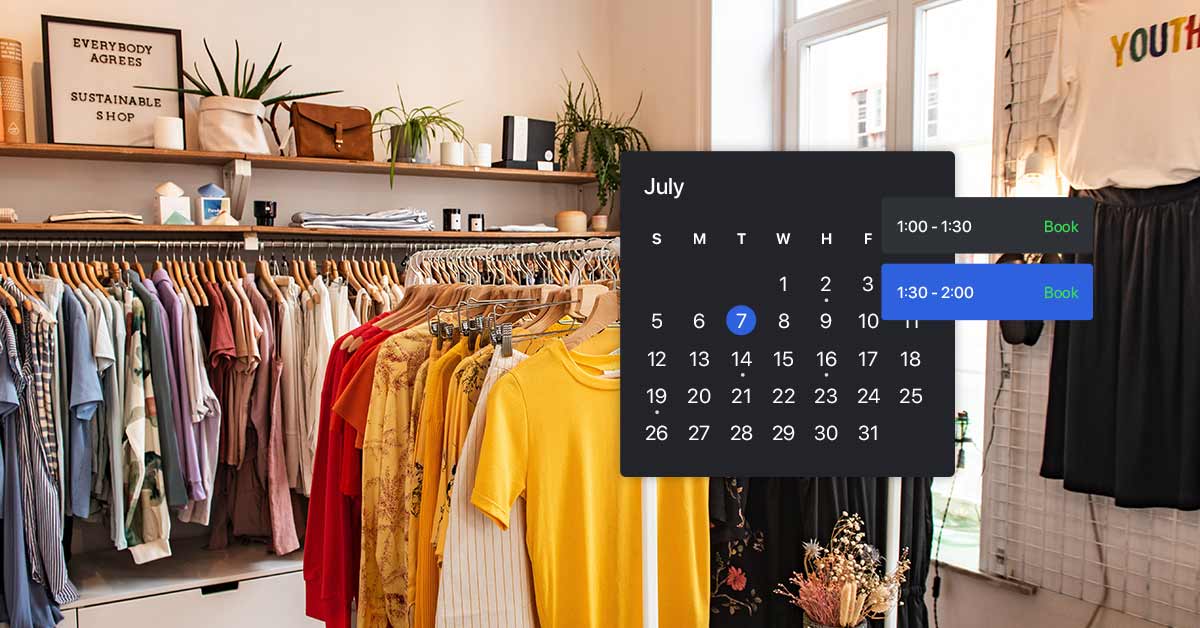 The world is changing. As a retailer, you know that keenly—you've seen your customers' habits and relationship with you change in necessary ways over the last few months.
When it comes to finding smart ways to adapt to disruption, you can't just think short-term—your solutions should be long-term additions to your retail toolbox that will help you keep bringing in customers even as their behavior continues to change. For many retailers, appointment shopping is a part of those plans.
We spoke to Lace and Day, a lingerie store in Buffalo, NY; Daniel Laplante, co-founder and CEO at booxi; and arcade bar FreePlay Toronto about how online appointment bookings help keep their customer relationships strong.
In this post, we'll also go over why appointment shopping is relevant to retailers and golf course operators, how to start offering appointment shopping in your store, as well as examples of retailers who have implemented appointment shopping.
Let's dive in!
Reinvent your business for short and long-term success
While the retail sector reopens across North America, owners and operators face a whole new set of challenges. Download our free playbook and learn how to diversify sales and build a more resilient business post-pandemic.
Why appointment shopping is relevant to retailers
Appointment shopping means guests make an appointment online to shop in your store. They may shop alone or be accompanied by an employee; the appointment may be structured around a particular agenda, or it may be more freeform.
The general idea is that, with appointment shopping, merchants have much better control over how many people are in their store at once, what they touch and what to clean after they're done shopping. It also benefits the consumer, who receives one-on-one, personalized service from a dedicated sales associate.
Appointment shopping is technically not a new concept—the idea of having a personal attendant accompany a guest has long appealed to certain shoppers. However, what was once the domain of high-end retail is becoming an option in stores of all price points thanks to health and safety concerns.
A recent survey by Deloitte revealed that only 34% of US shoppers feel safe going into a store right now, and a survey by McKinsey backed that up; 70% of respondents don't feel comfortable resuming their normal out-of-home activities just yet. When they do start to resume those activities, though, McKinsey's research found that shopping will top the to-do list.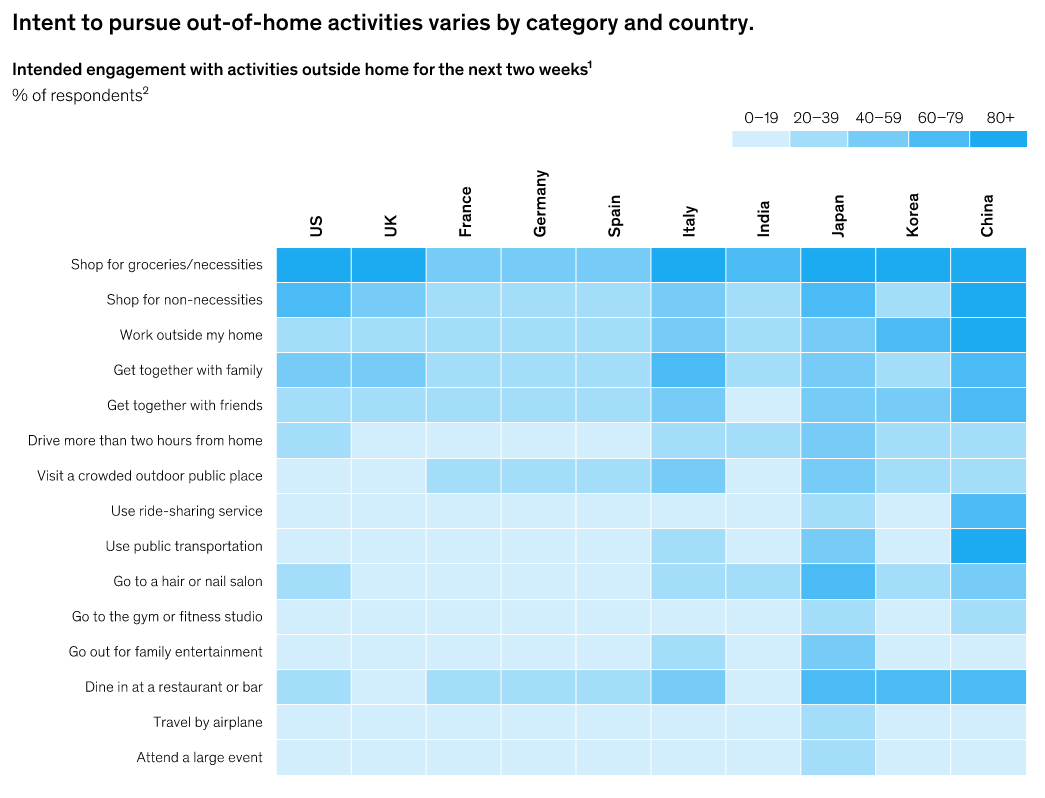 Source: McKinsey's Customer Sentiment and Behavior Survey
Essentially, roughly three-quarters of your potential customer base needs extra security before they'll want to head into the store. Appointment shopping can help you deliver that by providing a clean experience without packed crowds—and it doesn't need to stop being something you offer once those fears subside, either.
Shoppers who make an appointment typically do so with the intent to purchase in mind, so it can be a smart way to supplement revenue from impromptu visits in the future, and it can set your store apart as having a customer service-focused approach.
Shoppers who make an appointment typically do so with the intent to purchase.
How to use appointment shopping at your golf course
Just like 70% of consumers, golf amateurs also want the option to book online, and receive an automated reminder; after all, golf is all about the experience! With modern systems, it's easy to set up online booking and give your customers the option to book simulations, practice bays, pro coaching sessions and equipment rentals amongst other options.
Once the season begins, it's important that your golf course be up and running with every tool in place. Given the new norms brought in last year, most customers already expect to book their tee time online. Why not offer them the opportunity to easily do the same with all the different products and services your golf course has to offer.
The good news is, implementing such technology at your facility requires no IT, no installation whatsoever, and is easy to use to manage your staff schedules, resource availability and services. You can also set up booking questionnaires per service, request online payments, and automatically send booking confirmations and reminders, just to mention a few things.
Modern systems such as booxi, even have the ability to easily integrate with other systems you might be using. booxi easily integrates with Lightspeed so that your employee can easily retrieve a booking, and seamlessly create a POS invoice from it.
Online appointment bookings are connecting merchants with customers
COVID-19 has tasked customers and merchants to communicate through plexiglass, masks and from a safe distance, but technology has broken through these barriers and offered a way to keep people connected.
While in-person small talk may be temporarily replaced with safety disclaimers and customer sign-in forms, all is not lost in the way of customer service. Retailers and restaurateurs are figuring out a new way to enhance relationships with their customers, personalize each experience and understand their business even more with technology.
Appointment booking software has become integral for complying with new crowd control guidelines, but the benefits of this technology go far beyond its designed functionality.
Streamlining customer check-in
Michelle Sampson, manager at FreePlay Toronto, started looking at appointment booking software prior to COVID-19 to offer guests the option to reserve a table or section for birthdays and private events. But when the global pandemic hit, Sampson and the team of owners had to rethink how they could use this platform.
"When COVID-19 hit, we realized that this software is more important than ever because now if people are booking online, we'll have all of their information as soon as they make the booking which is a huge help for staff at the front," said Sampson.
In September, Toronto contact tracing guidelines stated that at least one customer from each party must leave their name and phone number. Having this information beforehand has saved staff at FreePlay Toronto time and reduced lineups at the entrance.
Holly Constantine Ortmant, co-owner at Lace and Day, realized that collecting this information in-person was not only time-consuming but also led to important details getting lost in translation.
"Right now, where we have masks and a glass protector, I can't hear the customers. With booxi, we have their street address, their phone number, their email, all those things," said Ortmant. "It's so much easier to get this information beforehand."
Knowing what your customers want
Lace and Day send a questionnaire to their customers when their appointment is confirmed. They ask all the questions that they'd normally ask in person but Ortmant noticed she was getting more detailed responses than what she receives in-store.
"I'm the owner—so are they going to walk in and say, 'You know, I hate that bra I bought last month?' When they fill out the form, they're given the chance to think about it and be honest. People can be intimidated when they come into the store."
With more information, Ortmant can now better prepare for the customer and pull some items that might be of interest—taking the guesswork out and upping her chance of a sale.
FreePlay Toronto has multiple businesses operating under one roof. With retro video games, a bar, a restaurant and an event space, it's not always easy to understand why their customers are visiting—so Sampson added a checklist with each booking confirmation to learn what was drawing people in the most and target their marketing accordingly.
"We can ask if they're coming just for the games, for food and drinks, drinks and the show, etc, just so that we know why people are booking. It's proving to be really great information for us. It's very helpful to see what our customer base is interested in and seeing what the trends are," said Sampson.
Daniel Laplante said that having this information is crucial for businesses. Knowing what the customer is looking for is paramount in offering personalized service and ensuring they leave satisfied.
Laplante's seen a recent change in how business owners use this data and the value it's taken.
"If you want to be competitive out there, you have to adapt to change and provide the experience that customers are now looking for. There's no doubt about it," said Laplante. "This change was coming—it was just coming slowly. It accelerated with COVID-19 and it's going to stay hereafter."
Adding an extra touch to reduce no-shows
While booking appointments lets the merchant prepare, it also gives customers a heads-up that their slot is approaching. With booxi's SMS and email reminders, customers are more likely to show up because they know a merchant is waiting to serve them.
"They make the appointment, they get an email and a text confirmation, and that becomes an event in their calendar and an obligation," said Ortmant. "To encourage these bookings, we'll post at least a couple times a week that our appointments are filling up. That way we can remind people on social media and prompt them to book."
Another way to reduce no-shows is to manage expectations. FreePlay Toronto uses appointment bookings to ensure there are no surprises when their customers arrive.
With a business model based on customers being able to wander freely and try out different games, it was important that those booking understood what their space was going to look like. Sampson said the table descriptions are very detailed, listing exactly what games each table has access to, photos of the area, how many people it sits and its location in the bar.
"They can see all the plexiglass barriers," said Sampson. "There's a description of each section and a note asking customers to ensure they'll be comfortable in that area for the entirety of their visit. It's kind of like a disclaimer that we write at the bottom that has to be accepted before you can continue."
This transparency between merchants and customers is what's setting businesses apart in this new age of commerce. Surprises are unwelcome, now more than ever, and businesses must adapt to this need for more information. Merchants who embrace technology and use modern tools to adapt are leading the charge in their industries.
"COVID-19 forced retail and service businesses to change the way they do business, to embrace the digital transformation and to start offering services and appointments," said Laplante. "Consumers want to be able to book online and get a reminder and businesses want to avoid no-shows and spend less time managing appointments."
Throwing out the logbooks
Laplante said that booxi was born with the businesses in mind that require appointments such as medical specialists, bike shop repair services, financial services, etc, but he quickly realized that the software was beneficial for a mass of users.
When COVID-19 hit, Laplante said he saw a spike in demand and a new slew of customers.
"We were able to catch the early adopters of this new strategy," said Laplante. "Appointments have obviously been around for a while but business owners didn't have the right tools. They were doing everything manually."
Before adopting booxi, Lace and Day were logging appointments with pen and paper but it was out with the old and in with the new when they went digital.
"I just threw away like five years of appointment books today," said Ortmant. "The way we were doing it, it was like we were old-school teachers."
Sampson noticed that, at FreePlay Toronto, one benefit of an automated, digital system was being able to see their busy times at a glance. This helped with staffing, ordering and predicting walk-in traffic. This information was difficult, if not impossible, to retrieve prior to their new software.
"Now we have a way that we can view our busy times without having to look through log books," said Sampson. "It's easy. We can just open up our software which lets us know what we can expect."
How to start offering appointment shopping in your store
Ready to start offering appointment shopping? You can get started by following these six steps.
Choose an online booking and appointment scheduling software

Define your appointment shopping experience

Familiarize your staff with the appointment shopping process

Get the word out about your appointment shopping service

Gather feedback from appointment shoppers

Analyze feedback and refine the customer experience
Choose an online booking and appointment scheduling software
Before you can start offering appointments, you need a way to take them. Your appointment scheduling system should be easily accessible from your site and, ideally, should simplify the process for you—if it integrates with your point of sale system, even better.
Lightspeed eCommerce includes a Shop by Appointment feature that allows merchants to start taking appointments from their webshop and manage them in the back office. Shop by Appointment gives store owners the flexibility to communicate easily with customers through its messaging functionality, automated confirmation and reminder emails as well as connect with them by reviewing order histories and wishlists prior to the appointment.
Merchants using Lightspeed POS could also consider using booxi to take appointments via their online store. It will send automated reminders to your customers so you can count on fewer no-shows, making your new revenue source more reliable.
Define your appointment shopping experience
You want to balance profit and experience—switching to an entirely appointment shopping-based business model may not be best for your store, but keep in mind appointment shoppers are shopping with a purpose. While making it your only option locks out impromptu shoppers and may limit sales, having exclusive appointment shopping hours does potentially appeal to customers who currently do not feel safe in a store with others.
Your appointment shopping schedule could offer one-on-one appointments after your regular opening hours, or you could reserve a portion of your regular hours for appointments. Eventually, when there's less reason to be concerned about crowds, you could move your appointments to be during the day when other shoppers will be in the store and sell them on the experience of having an expert giving customers the VIP treatment for free.
If you have a large inventory, consider having customers specify what they're looking for when they make their appointment. This way, your sales associates can pick out products to present the customer once they arrive and limit their contact with shared surfaces.
Familiarize your staff with the appointment shopping process
Your staff will also need to familiarize themselves with how to serve appointment shoppers. Asides from assuring customers wear a mask, checking their temperature, checking them in for their appointment and asking open-ended questions to uncover their needs, it's wise to implement procedures to prevent them from touching shared surfaces, like your products, for example.
Part of the benefit of appointment shopping is that sales associates can better control what a customer comes in contact with, cleaning each item before and after use. For instance, at Voskins, an optometrist and eyewear boutique in Montreal, shoppers book a 30-minute appointment where they have the store entirely to themselves. They can browse frames and indicate which they'd like to try, at which point the sales associate will clean the frames and lay them out at an individual trying station.
Rather than feel tedious or overbearing, the shopping experience feels very white-glove and personalized. Before launching appointment shopping, have a very clear vision for how you want the customer journey to look, document it and communicate it with staff.
Get the word out about your appointment shopping services
Now that your store and employees are primed to offer appointments, you need to let customers know it's an option (or a requirement, depending on whether or not you will continue to accept walk-in customers).
Website pop-ups and banners
Start by adding a banner or pop-up notification to your online store that clearly advertises appointment shopping. This will help increase awareness for your new service with anyone who visits your website either through a direct search or through a search engine.
Social media posts and stories
Next, craft some social posts and stories to further spread the word. In those posts, be sure to direct anyone who sees the post how they can book an appointment and the procedures they need to be prepared for (wearing a mask, having their temperature checked, etc).
Emails to your mailing list
You should also consider sending an email to your mailing list to further promote your newly-implemented appointment shopping service. If someone subscribed to your mailing list, chances are they're either an existing customer or are interested in the products you sell. Emails are a fantastic and relatively inexpensive way to get the word out and should absolutely be a part of your appointment shopping launch plan.
Gather feedback from appointment shoppers
Once the appointment is over, get your customer's feedback. Use this feedback to tweak and optimize the experience so that it matches what your customers want and expect.
There's no better way to learn what customers think and want, and with tools like Typeform or Mailchimp, setting up a survey to collect feedback is relatively straightforward. Consider sending a survey to customers via email following their appointment – their feedback will be useful for fine-tuning your appointment service to their needs.
Analyze feedback and refine the customer experience
All the insights from a survey won't do any good unless you apply it and ask customers what they think of the changes you're making. It's not enough to simply ask what someone thinks, you need to actively take what they say and use that to improve the customer experience.
Of course, there are limits to what you can change. Safety and sanitation measures that have been implemented as a result of COVID-19, for instance, can't be removed because of someone's opinion; those are necessary. But in terms of the process for booking an appointment and the overall customer experience once they arrived in-store, you should be all ears and eager to use their valuable feedback to improve.
Appointment shopping examples: Retailers doing it right
Kate Spade
Kate Spade is a fashion retailer based in the United States. Their appointment shopping options currently consist of one-on-one in-store appointments, virtual appointments and virtual shopping parties.
In-store appointments give shoppers a chance to browse Kate Spade's selection and feel like a VIP—positive sentiment that can increase customer loyalty. Meanwhile, the virtual appointment options mean that customers who don't yet feel safe venturing in-store due to COVID-19 concerns can still get the same hands-on treatment.
No matter what option a shopper chooses, Kate Spade sales associates will have a captive audience primed to make purchases—and because Kate Spade's appointments come in multiple forms, they can capture more kinds of shoppers. Going forward, these appointment shopping options will not feel out of place; they're all geared around making the experience fun and special for the shopper, and that's timeless.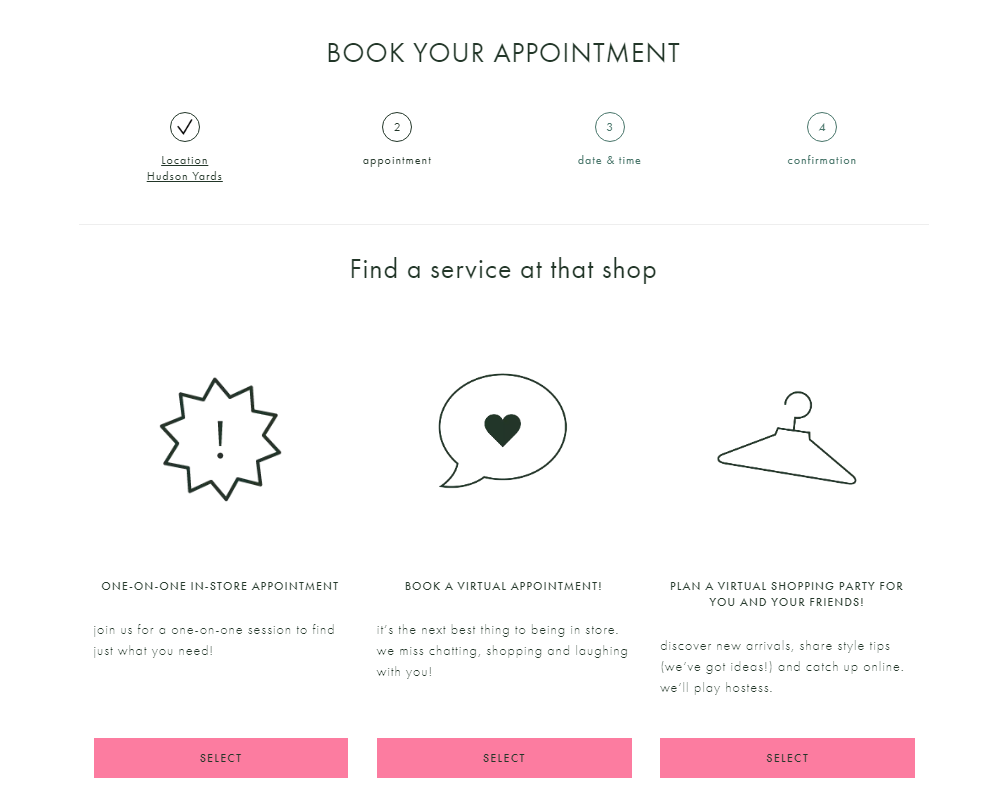 Sport Chek
Sport Chek is a sports apparel retailer based in Canada. Unlike Kate Spade, Sport Chek's appointment shopping focus is narrow: you can only make an appointment with a snowsports advisor.
This setup means Sport Chek customers get a hands-on experience tailored to their snowsports skill level, so they leave the store with the right purchases for their chosen sport. This is a win-win situation for everyone involved.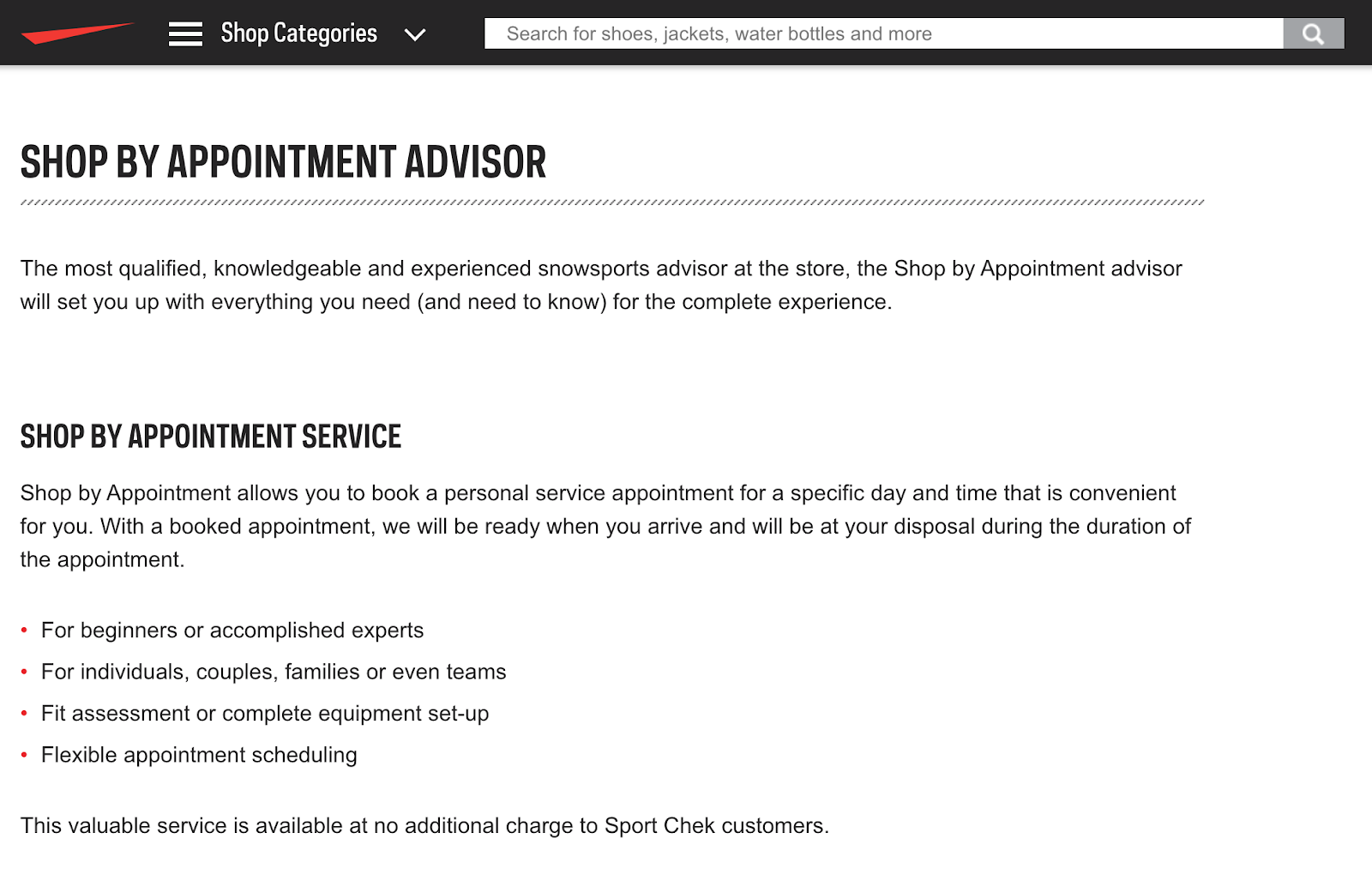 Sport Chek can guarantee customers have larger transactions that they're more likely to be satisfied with, as they get all the equipment—and only the equipment—they really need, which may not have happened if they'd not met with an expert. Customers feel attended to and secure in their purchase as they know they're not buying too much or too little.
These appointments go beyond short-term shopping concerns—they're a long-term way for Sport Chek to ensure revenue and customer satisfaction with a seasonal return as customers come back year after year to update their equipment.
Appointment shopping is a clever additional source of revenue
You get an engaged customer who is primed to make purchases—your customer gets VIP, one-on-one treatment that helps them feel like you put them first.
Whether you're using it now to help customers feel safe to shop without crowds or in the future to cement customer loyalty through personalized services, appointment shopping isn't just for ultra-exclusive, expensive retailers anymore. It's a way you can put both your business and your customer first.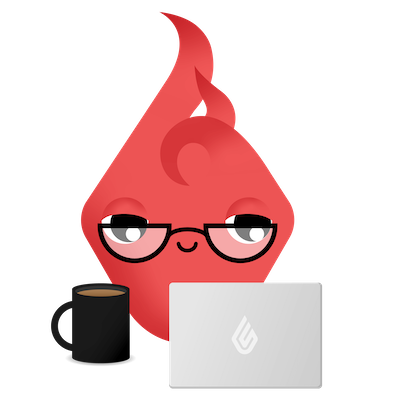 News you care about. Tips you can use.
Everything your business needs to grow, delivered straight to your inbox.