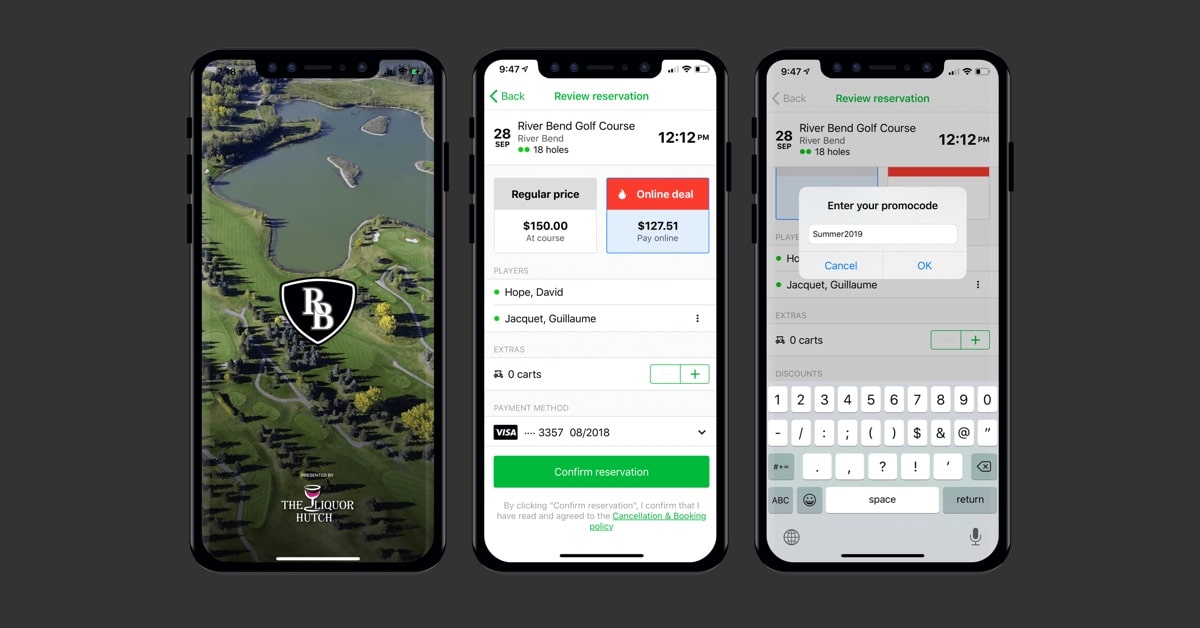 One of the biggest trends we are seeing in the golf industry right now is the growing popularity of mobile golf apps. Hundreds of golf courses are using them to streamline online booking, shopping, score tracking, and social communities within their member and customer bases.
So, why is it so useful for golf courses to make use of a mobile app? The main reason is that mobile apps represent an incredibly powerful marketing platform for selling tee times, pro shop items, and even food & beverage.
While it's great that so many golf courses are adopting this new technology, it's important that operators understand how to get the maximum value out of the wide range of marketing benefits that golf course apps provide. Mobile apps are proven to have a high rate engagement rate because Americans spend 89% of their time in an app while using their phones. So, if golf courses want to benefit from the mobile revolution they need to have an app. These days, almost no one will use a mobile browser to book their tee time or engage with their club.
What are push notifications and in-app messages useful for?
Mobile golf course apps include two powerful marketing tools, push notifications and in-app messages. Push notifications are the little banners an app will send to the front screen of your phone when a news story breaks or you get a text message. In-app messages are messages that are sent to a user directly within an app. Both have a wide variety of uses and will dramatically increase engagement.
1. Promotion announcements
Users of your app who have enabled push notifications represent a captive audience. Whenever your course has a new discount or promotion, you now have access to marketing real estate directly on the front page of your customers' phones.
A fast and effective way to utilize push notifications is when you want to get the word out about last minute offers and deals. For example, if a tee sheet is wide open for the following day after 2 pm, send your audience a special twilight rate. The true power of this, versus email for example, is the immediate impact you can have. This message delivery, similar to a text message, grabs the user's attention, unlike email which often receives a delayed response.
Best of all, if the promotion is appealing to the app user they can purchase whatever tee time, pro shop item, or restaurant deal you are promoting directly from their phone.
2. Event Invitations
Email used to be the most effective channel for promoting an event, today it's the mobile app. Whenever your course announces a new tournament or event, a well-timed push notification can encourage players to RSVP to the event directly from their phones. If desired, mobile apps can also display who is attending, provide menu options, start times, an itinerary and any other event-related details.
3. Sending Reminders
Reduce no shows and late starts by reminding players about their tee times. If the player is going to be late they can reschedule their tee time directly from the app. As well, reminders are helpful for ensuring that attendance at tournaments and events is maximized.
4. Keeping Golfers Updated
Sometimes the weather just won't cooperate and you have to notify players that their tee time is delayed or that the course is closed. Your customers really appreciate being kept in the loop especially if they get a notification directly to their phone regarding changes in weather, start times, or tee time availability. Providing real-time course notifications to your audience will increase the value of your mobile golf app from the golfer perspective, and make it clear you are not only sending promotional messaging.
5. Thank You's and Congratulations
After a tournament send a quick thank you note to all who participated or congratulate players for getting a hole in one or improving their handicap. Occasionally sending these kinds of notifications helps personalize your app and will ultimately drive more engagement. In addition, this can be a great opportunity to increase customer retention by adding a discount or offer off their next visit at your club.
6. Geofenced Notifications
Perhaps the most powerful aspect of mobile golf apps is their ability to send notifications based on geographic location. Timing is key for reaching users in a meaningful way. It's impactful when a customer receives a notification showcasing deals in the pro shop and restaurant when they arrive in the parking lot. Research from a recent study shows 36% of people who shop using apps said a mobile location-based push notification influenced an in-store purchase they made.
Promote merchandise specials, new food menu items, or events to sign up for in the golf shop. By promoting these offerings to customers who are physically at your location, your chances of closing that sale are much greater.
7. Sparking a Conversation
Encourage your customers to raise their voices about their experience at your course. Push notifications are capable of directly asking a customer how they felt about their experience after a round at your golf course. Ask for feedback, pro shop item requests, or restaurant menu ideas.
8. Recurring Push Notifications
Having a regular check-in message is a great way to connect with your customers and build your push notification open rates. Having a weekly or monthly campaign that features "Pro Tip Tuesday", "Golfer of the Month" or even a link to your regular newsletter will allow you to get greater leverage out of those campaigns that may typically be sent only via email. These can be used for promotional purposes or educational, we suggest making sure there is consistency in the time and day you send these messages out.
9. Promoting Your Loyalty Program
Many mobile golf apps have built-in loyalty features for customer rewards and redemption. Because golfers are typically downloading your app for core features like booking tee times, scorecard and golf GPS, they are unaware that in-app deals or your loyalty program even exists. Including loyalty program-related push notifications is another way to balance out your content messaging and highlight the additional value your app provides, which can set you apart from the other golf booking apps. Introduce your loyalty program to your golfers and use this channel to push a "double points day" or "your rewards will expire soon" to create a sense of urgency. If your loyalty program is built into your app, you can guide your users directly to that page in your app when they open the message.
Best Practices & Tips For Creating Your Push Notifications
We've filled you in on a number of ways to use push notifications to connect with your customers and promote your business, now learn how to get the most out of your messaging.
When To Send: This can depend on the message, but research from Localytics states, Thursdays from 10 am – 1pm generate the best click-rates.
Emojis: Not only do emojis add a fun tone to your messages, but a recent study of over 2.6 billion push notifications, showed that emojis drive push notification opens by 85% and conversion by 9%. Add these to your message by copying and pasting emojis using the Emoji Keyboard Online.
Send Frequency: There is a very strong correlation between notification frequency and greater mobile app retention rates. App users who receive one or more push notifications in their first 90-days have 190% higher average retention rates than those who don't receive any push notifications. Continuing to send weekly notifications will keep your customers engaged.
Message Length: Short and sweet is the way to go. Users are flooded with messages all day long between news notifications, emails, and more, that having a short and concise message with a clear call to action will result in the best open rates.
Keywords: Engagement is highest when your message creates a sense of urgency or exclusivity. If a user sees they only have 24 hours to take advantage of a sale or they have early access to an event, they will be more likely to learn more. Below are some keywords that resulted in high open rates for a recent Localytics study.
Segmentation: Use your app to segment your audience by user profile or interests. Now, you can send targeted messaging based specific customer criteria. Users will appreciate the relevant content, which will be reflected in higher open and conversion rates.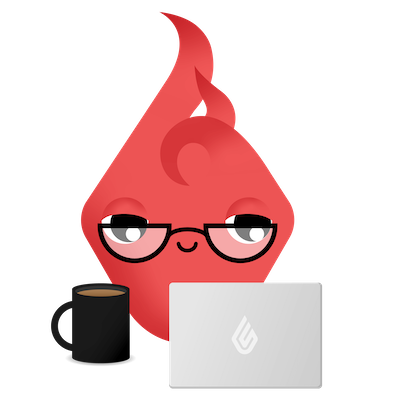 News you care about. Tips you can use.
Everything your business needs to grow, delivered straight to your inbox.