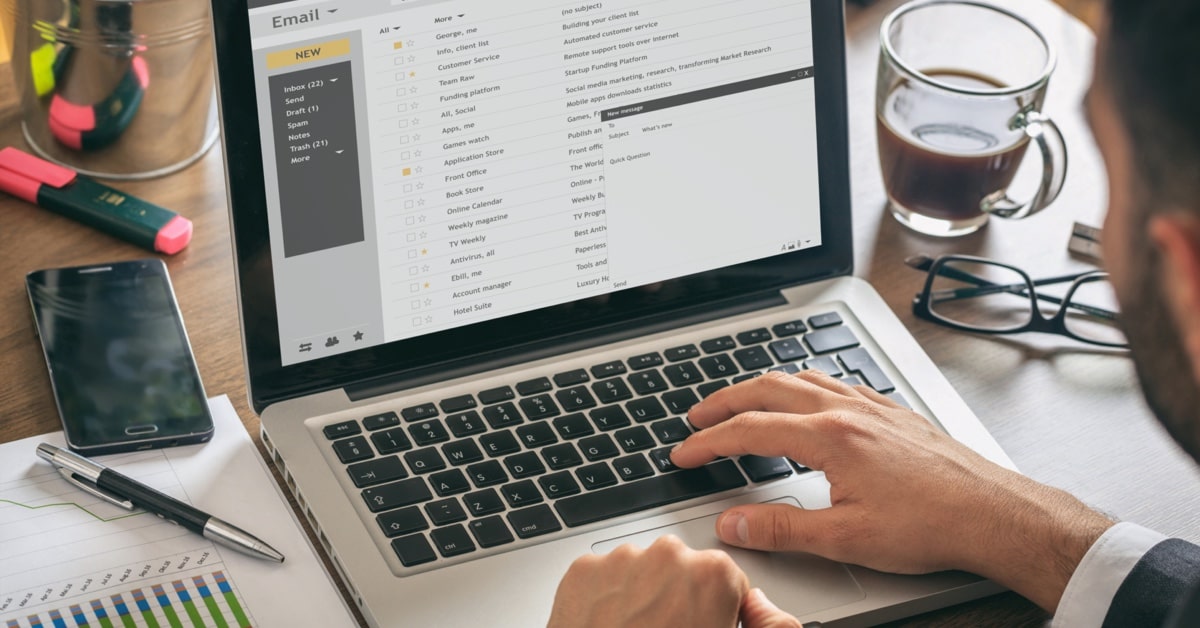 269 billion emails are sent around the world each day. Your customers' inboxes are already packed with sales messages from every service they sign up for and online store that they shop at. If your emails are going to cut through all that noise, you'll need to stand out from the crowd. It goes without saying that your golf marketing strategy relies heavily on email marketing.
The emails you send out are only as good as the opens that they get. An open rate is the percentage of recipients who open your email. This metric is crucial to the success of your email marketing strategy because if people don't open your email, then your messages aren't even being read. According to Mailchimp, the average email open rate is 20.81% across all industries.
Subject lines are essential to the success (or failure) of your golf course email marketing campaigns. They are the first piece of information that a recipient will get about your communication, so make sure that you've got a subject line that'll pull them in.
Here's a few guidelines you need to stick to in order to improve your subject lines and increase the number of people that open your emails:
1. Segment your list into smaller groups
Sending out the same message to every email you collect is a surefire way to have a horrible email campaign. If you want people to open up your emails and take a desired action (usually booking a round), it's imperative that you split up your email list into smaller parts. For example, you can choose to segment recipients by their player type, the last time they played, how often they play, and many other groups.
The reason why segmentation is so much better than large-scale email blasts is that you're communicating a message that is more specific to each person receiving it. This will make those people much more likely to open up your email, as it pertains much more to their situation and feels more special.
2. Personalize your messages
Each segment of customers is different, so you need to personalize your email subject lines to properly target each group. Sending messages that are relevant to a recipient will make them much more likely to open those emails. Think of it this way: your private members don't have the same needs when it comes to your golf course as your public members. Public members will be much more interested in a discount on green fees, and private members might be much more interested in an event or tournament. With modern email marketing software, you'll be able to easily create in-depth segments of people and set up automated campaigns that will deliver the right messages at the right time.
3. Be clear about your offer
You need to make sure that you clearly communicate what the email is about in your subject line. If you're offering a 25% discount on tee times, make sure that you let people know that right away. People are much more likely to click on something if they know what they're getting into. If you're not completely transparent when it comes to your marketing, people will be less likely to trust any future communications that you send out.
You also want to avoid using ALL CAPS and exclamation points, as these water down your message and make it seem like an aggressive sale, rather than a personal offer. In fact, according to a Radicati Group study, over 85% of people prefer an all lower-case subject line. Clarity means keeping your subject lines clean and simple, not trying to be as loud as possible.
4. Don't mislead people
Misleading people by using slick subject lines is one of the best ways to lose customers and ruin your marketing efforts. If you promise something in your subject line, make sure you deliver in the email itself.
For example, if you're running a discount on evening tee times, make sure you specify that it's only those specific tee times and don't make it seem like the deal applies to the entire day. Although small tricks can lead to greater open rates on that particular email, people will be less and less likely to open up your messages in the long-run.
5. Communicate urgency to get immediate action
Even though a golfer may be interested in a promotion you're having, they might not take the immediate action that you want them to. They might read a subject line promising a deal on green fees, but not open the email right away.
To get them to click, you need to make people feel like there is only a small window of time for them to save money. To do this, include phrases like "this weekend only" or "book within the next 12 hours and receive $10 off." You'll entice people to make a purchase right away, instead of giving them time to forget about it.
6. Make sure your messages are timely and relevant to the receiver
People usually subscribe (and stay subscribed) to an email list because they want to be kept up to date with promotions and news. For your emails to be effective, they need to be relevant to the recipients and sent at a time when they want that message. One of the reasons why segmentation is so important is that it allows you to send the right message to the right people. However, that segmentation only matters if you're using it properly. Match the intent of an email with the people who will respond to it best and you'll be successful.
What exactly does that mean for golf course managers? If you're hosting a Golf Women's Day event at your operation, you can send an email inviting your female players. You'll be targeting the people that you want at that event, instead of sending out a mass email to all of your customers.
7. Keep it short and concise
Subject lines need to be kept short, as many of them will be cut off on mobile devices. As a rule of thumb, you should keep them to under 50 characters (here's a tool you can use to count count characters). Shorter subject lines will ensure that they can be seen in their entirety, and that they'll be much more interesting.
To keep your subject lines short, you don't need to include words like discount, blog, event, or any other header word at the beginning. For example, instead of "DISCOUNT: 25% off green fees this weekend," stick to "25% off green fees this weekend only." Some studies suggest that including those header words will even decrease the messages open rate.
8. Use a familiar sender name
You can make emails feel much more personal by changing the address that they're sent from. Instead of using an email address like [email protected], use [email protected]. You'll make your customers feel like they're part of a community that cares about them instead of being a pawn in a marketing strategy.
This might seem like a tiny detail, but any small step you take in making your customers feel like they're part of a family will go a long way in building customer loyalty. People are much more willing to spend money at a business that seems to care about them, instead of at a business that seems like it's only trying to maximize profits.
Key takeaways
Next time you send your next email blast are you going hit send without thinking about what the message is really saying? How will you customers respond to the subject line? If they click will they be interested by what's inside?
If you want to get better performance out of your email marketing, you need to put some thought and effort into your subject lines.
8 Tips to Craft Engaging Golf Course Email Subject Lines:
Segment your list into smaller groups
Personalize your messages
Be clear about your offer
Don't mislead people
Communicate urgency to get immediate action
Make sure your messages are timely and relevant to the receiver
Keep it short and concise
Use a familiar sender name
Email subject lines can often be tricky to come up with. However, the time you spend carefully crafting these small phrases will pay off in the long run as your email marketing metrics grow. Don't be afraid to experiment with new types of subject lines, just make sure that you properly track what works the best. If you pair an amazing email marketing service with the guidelines we've just gone over, you'll get way more people opening your emails and coming to your golf course.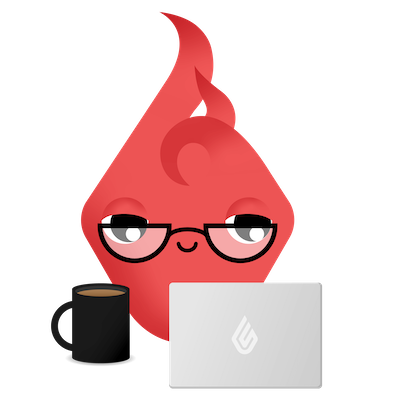 News you care about. Tips you can use.
Everything your business needs to grow, delivered straight to your inbox.