In these uncertain times, we'll take silver linings where we find them—and a massive silver lining for bike retailers this year was an unprecedented surge in sales. One online retailer reported a 192% hike in UK bike sales in May, just two months after the government declared a lockdown.

Cooped up inside, bored and under-stimulated, hoards of Brits looked to cycling for their lockdown pet project. Why not seize this opportunity to grow your business? 2020 taught us that everything can change in a second, so making sure you're covering all the areas your business could be turning a profit is important. Having additional sources of revenue other than a physical store can prepare you for whatever comes your way.

In this post, we'll go over four strategies for creating new revenue streams for your bike store:


Upsell Bicycle Insurance
Offering your customers added peace of mind when buying from you could be what sets you apart from other bike shops. Customers who feel confident when making a purchase are more likely to view your business favourably and become repeat customers.
That's why upselling bike insurance with an integration like 'Sundays – Insurance Solutions' could prove a profitable endeavour. Upselling insurance can instil that extra dose of confidence in buyers, and in this case, it amounts to savings for your business.

Not only is Sundays free, selling just two policies per month can cover your Lightspeed subscription all on its own. You can add a new revenue stream to your business at zero extra cost. In fact, it partially covers your operating costs!

Bicycle insurance isn't the only coverage you can offer. Users can choose between bicycle insurance (including accessory cover) or cyclist insurance, so you can promote policies for different eventualities and customer types.

The platform integrates seamlessly with your retail ePOS system and automatically tracks revenue so you can keep track of exactly how much you've earned.
Take Your Bike Shop Online
eCommerce has become a way for businesses of all kinds to access new revenue streams and reach customers beyond their brick and mortar stores.

Moving your physical bike retail business online needn't be a complicated process. Lightspeed eCom is relatively simple. The platform allows you to choose from a range of customisable, mobile friendly theme templates so you can make your bike webshop your own. You can manage both your physical bike shop and your online shop from one single back office, and easily import stock from one to the other.

Selling online means you can make better use of discounts codes for dusty inventory and grow your profit margins on stock that may have been harder to sell in-store. Moreover, you can reach customers that can't visit you in person due to social distancing.

You can also boost online customer retention with Lightspeed Loyalty by rewarding customers for buying with you online.

Lightspeed Loyalty can also be used as a marketing tool to create automated email campaigns that keep your bike shop front of mind for your online customers. The programme even allows you to auto-segment your customer based on their purchasing habits.

You can also connect your Lightspeed eCom webshop to your social media channels, so you can take full advantage of social commerce on platforms like Instagram Shopping—a social platform that lets you advertise your products on your Instagram feed, and drive followers to your webshop to make a purchase.
Reach Customers Through Click and Collect
Click and Collect can bridge the gap between your online and physical presence. It's a win-win either side of the transaction: customers don't need to pay delivery fees, and your bike shop doesn't need to pay shipping costs.

Click and Collect is particularly pertinent in a time when customers may be thinking twice before entering a physical store. For that reason, adding it to your online sales offering can help you reach customers and make sales in new ways.

Implementing a click-and-collect service into your bike retail business is easy if you already have Lightspeed eCom. Here's how to do it:

1. Go to Lightspeed eCom back office
2. Set up a new shipping method—an in store pick-up option named click and collect.
3. Set a shipping rate of £0.
4. Go to the payment providers section and enable pay at pickup.
With that enabled, they'd need a way to communicate with their customers for pickup times. Retailers can use Ikeono for this purpose, as it integrates with Lightspeed eCom. When an order for curbside pickup comes in, the merchant would use Ikeono to text the customer a pickup time from within their ePOS.
Set Up a Bike Repair Service
If you sell bikes, you already know a thing or two about them. So what better way to bring in some extra revenue by offering a bike repair service?

The first thing you'll need when implementing a repair service in your bike shop is the space to do so. This should be a covered and secure space where you can keep the customer's bike dry and safe while they're in your hands.

Second, you'll need the right tools. As a bike retailer, chances are you know your way around them quite well. It may seem obvious, but let's point it out anyway—make sure you have all the tools you need to offer an effective bicycle repair service!

There are other tools, however, that they don't relate directly to the mechanics of a bicycle. Such as digital tools like booxi, which integrates with your retail ePOS system to facilitate quick and easy appointment scheduling.
With booxi you can set up your online appointment booking system by simply adding a 'book now' button to your website or your Facebook page. Once customers have booked repairs with you, you can send them automated text and email reminders to avoid no-shows and last minute cancellations.
One Lightspeed retailer, Via Ciclante, used their repair service to off-set low sales during the coronavirus lockdown. Using booxi and Lightspeed ePOS, they were able to set up drop off times for repairs, with slots open every ten minutes.

Customers simply book their slot online, bring their bike to the store and hand it off to a concierge service. When repairs are finished, Via Ciclante sends the customer a message through Lightspeed, and the customer picks their bike back up.
Offer Bike Rental
If your business is located in an area visited by tourists or where a lot of students live, setting up a bike rental service could serve as a handy new revenue stream.

Location is important here because the start-up costs for the bike rental service costs can be hefty. You'll need to buy and store bikes for rental, and potentially hire extra staff to manage the service. You'd need to know that there is demand for bike rental before you start.

If setting up a bike rental is a viable option for you, booxi's rental module allows you to track rentals straight from your ePOS, accept rental reservations in person or online and take partial or full payments at the time of bookings.
Secure more revenue with the right tools
Securing new revenue streams for your bike shop is a means to ensure the long-term success of your business. As you can see, there are many ways that you can do this. Just make sure you're equipped with all the right tools first.
Want to know how you can make that happen? Let's talk.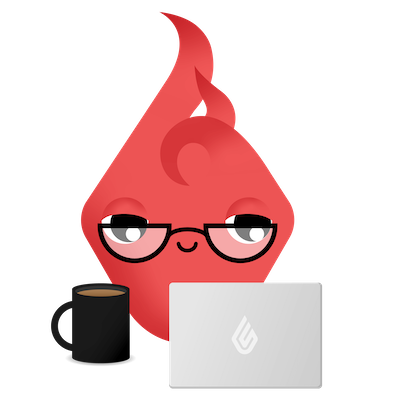 News you care about. Tips you can use.
Everything your business needs to grow, delivered straight to your inbox.