What happens when you bring Australian coffee culture to the West End of London? You end up with the unique creation that is Farm Girl.

Back in 2015, Rose Mann spotted a gap in the market for health oriented, Australian style cafes in West London. Soon after, Farm Girl opened its first location in Notting Hill's iconic Portobello Road.

The unforgettable name is a tribute to Rose's childhood, growing up on a farm near Melbourne, Australia—a city well known for its coffee.

In just 5 years, they've opened five locations across the West End; catering to all diets with a delicious, highly instagrammable menu. From breakfast bowls to rice paper rolls, Farm Girl serves a range of wholesome dishes, as well as coffee, smoothies, super lattes and craft beers.

But like so many others, it's been a tumultuous twelve months for Farm Girl. We speak with co-founder Anthony Hood about how they got to where they are, and where they plan on going.
Equip your business for short and long-term success
Lightspeed Restaurant ePOS provides your restaurant with tools for longevity. Download our free casual dining guide and learn how to build a more resilient business.
Getting over growing pains

After opening their first store in Portobello Market, Farm Girl continued to grow organically. As an enterprise that prides itself on quality and consistency across locations, they needed an ePOS system that helped adapt and modify their menu as they grew.

Moreover, they needed a system which made staffs' lives easier, freeing them up to deliver outstanding customer experiences. The legacy POS they were using simply wasn't cutting it.

"I was the only one who knew how to use our old POS," says Anthony. "I'd have to stand by the till punching in orders written on tickets. It was highly inefficient."

Not only did it lack usability, their old system didn't allow them to accommodate menu modifiers, affecting the quality and accuracy of guests' orders.

A year after opening, a friend recommended Lightspeed ePOS. It didn't take long for Farm Girl to adopt the solution with gusto.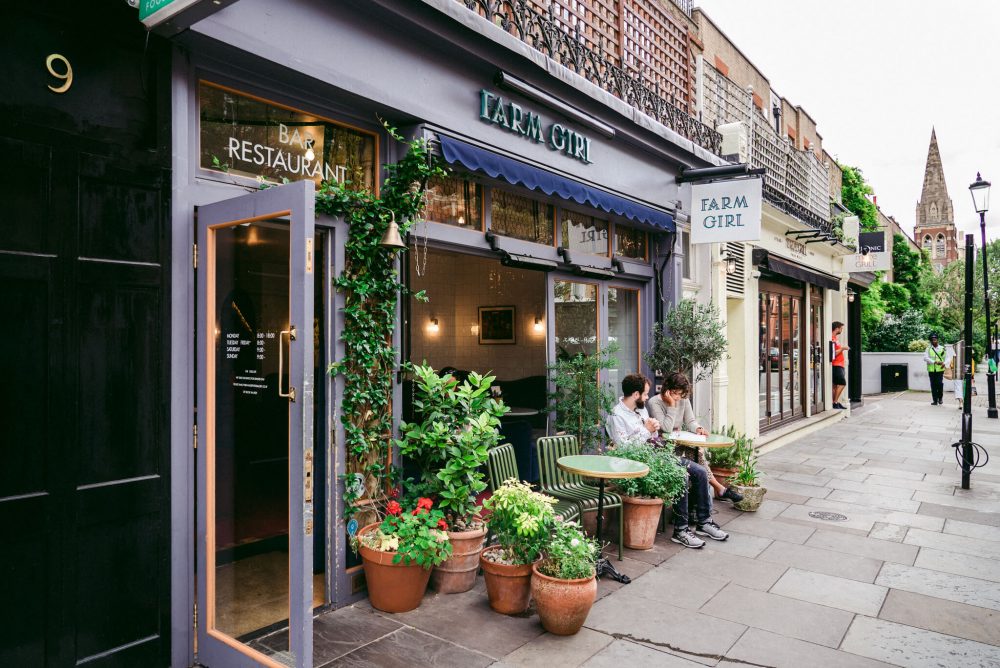 "The back office is very well thought-out and user friendly. The fact that you can have all your sites on one platform, and track your growth straight from your phone, that made our lives so much easier."

Not only did Lightspeed allow Farm Girl to maintain consistency across locations, it also gave them the freedom to adapt menus where needed. The system allowed them to accommodate small menu differences by location whilst still maintaining centralised control.

At their Carnaby Street site, Lightspeed helped them execute the 'build-a-bowl' concept allowing guests to personalise their salads with a range of different toppings.

Lightspeed's product sequence tools made this an easy process. "The fact that all our menu items, across all four of our locations, are under the same accounting group makes migrating menus to new sites extremely straightforward," says Anthony.
An ePOS that delivers

Farm Girl is able to stay operational during COVID-19 by syncing their menu straight from their ePOS onto major food delivery platforms with Deliverect.

"It used to be that we'd receive orders from delivery platforms from separate systems. It wasn't integrated with our tills so, again, we'd have to put each order into our POS manually. It was a nightmare for the staff." says Anthony.

Now Farm Girl can receive orders from UberEats and Deliveroo straight to their ePOS, instead of having a different tablet for each platform."It's really helped with sales. It's all integrated, so I can just go on the till and I see exactly what's come in and what's gone out without needing to reconcile everything."

Since adopting Lightspeed, Rose and Anthony have saved time and energy that they've been able to put into growing their brand.

"It makes life easier so we can focus on other things like growing our business and finding new opportunities. We know we have a solid ePOS which we can count on, and that provides all the information that we need."
Eyes on the future

Going forward, Farm Girl looks to apps and online solutions to make-up for a potential dip in footfall post-pandemic. "With everyone working from home, it's unlikely that Central London will go back to the way it was for a long time," says Anthony.
Create your menu in minutes
You don't need to be a designer (or hire one) to create a beautiful menu. Download your free, easily-customizable menu templates today.
For that reason, Farm Girl aims to transition toward a more grab-and-go business model. Instead of growing into new locations, they'll focus on optimising the customer experience at their existing sites, and tailoring to the new expectations with mobile order and pay and click and collect.
"Looking at the trends that emerged in 2020, we don't think people will be after much of a sit-down experience anymore. Instead, people will want a more grab-and-go experience. We're currently looking into starting a Farm Girl app, which will give customers yet more ways to order with us, as well as creating opportunities to enhance the Farm Girl brand experience."
Ready for a new era with Lightspeed

For the past 4 years, Lightspeed has helped Farm Girl grow their business by giving them the tools to keep moving forward, no matter what happens.

"Lightspeed has helped us continually grow across a four year period. It allows us to know what sells well, what doesn't and fine tune our menu according to that."

Equipped with the right tools, Farm Girl can look forward to a promising future. Want to know how Lightspeed can help you do the same? Let's talk.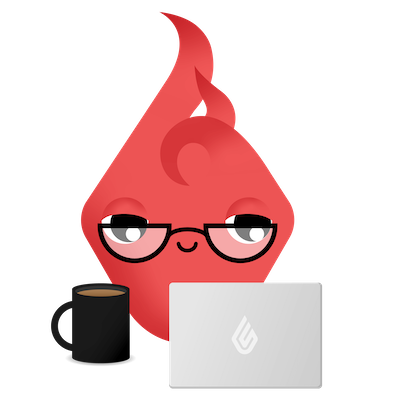 News you care about. Tips you can use.
Everything your business needs to grow, delivered straight to your inbox.