The 2020 pandemic was a catalyst for a range of emerging trends in hospitality. Few are as prominent, however, as the onset of dark kitchens (also known as virtual restaurants, cloud kitchens or ghost kitchens).

But what is a dark kitchen, and is it a viable business model for you? In this post, we set out to answer exactly that.

Are dark kitchens the future of hospitality?
How does the business model work?
What is a dark kitchen?
Put simply, a dark kitchen is a kitchen without a restaurant. It's a brand that exists entirely online and for the sole purpose of producing meals for delivery.

That means they cannot be found at brick-and-mortar locations and customers can't sit down for a meal.

Dark kitchen brands can only be accessed through online delivery platforms like UberEATS and Deliveroo.

Many restaurants opened dark kitchens in response to lockdowns and dine-in restrictions brought by the pandemic. But the concept is here to stay.
Where did the concept originate?
Although the trend found its feet during the pandemic, it actually predates it. It was thought up in response to growing adoption of food delivery that the big third party delivery apps helped facilitate.

According to data from MCA Foodservice Delivery Report, the food delivery vertical was worth £8.1 billion in 2018 and was expected to hike up to £9.8 billion by 2021. Here's a quick snapshot:
UK consumer spending on takeaway and delivery

grew by 11.4%

in early 2020, while dine-in spending fell by 3.5%

As of 2019,

60% of UK adults

were regular users of delivery apps.

UK households spent an average of

five pounds per person

on takeaways in 2019.
The dark kitchens concept was spearheaded in 2017 when Deliveroo launched "Deliveroo Editions", an initiative to bring great food to customers without them having to travel to city centres. The enterprise also allowed chefs to showcase their menus without the costs and risks associated with opening a restaurant.
How do restaurants benefit from dark kitchens?
Any restaurant business looking to adapt in the new restaurant landscape should consider delivery as an alternative revenue stream.

But the prospect of moving into that market is daunting for many. Increased operational and lofty third party service fees leave many business owners asking, is it really worth it?

Dark Kitchens present a solution to this problem. They help restaurants expand their delivery service and reach more customers at a minimal cost and without compromising the quality of their on-premise food service.

Furthermore, dark kitchens allow some restaurants to develop virtual brands that appeal to a wider audience while better utilising staff and kitchen space.

The dark kitchens concept actually saved a lot of businesses from financial ruin during the coronavirus pandemic. Such as Boundary London who, as a boutique hotel, had to quickly adopt a dark kitchen model in order to stay operational and financially viable.

It was a relatively painless transition, one that wouldn't have been possible if they hadn't adopted a cloud-based restaurant ePOS that allowed them to receive orders from different third-party delivery apps on a single platform.

"If we were still using our old legacy system, there's no way we would have been able to pivot to delivery that easily." says COO Aaron Resch.

"Because we switched to Lightspeed, integration was quick and seamless and we had full control over our menu. It helped save our business."
Keep up to date with your industry
We surveyed over 2,000 restaurant owners, operators, managers and guests across North America and Europe to see how the past year has changed their views on the industry, and how they plan to adapt.
How does a dark kitchen business model work?
The concept works in a couple of different ways, depending on the nature and capacity of your restaurant.
On-premise
Those with ample kitchen space and staff can quite easily launch a dark kitchen on their existing premises to service a virtual brand.

When the COVID-19 pandemic hit, Absurd Bird were quick to activate a range of virtual restaurant brands.

By late March, they already had sixteen virtual brands operating out of their London Spitalfields location alone, and had even broken their record for most delivery sales in a single month!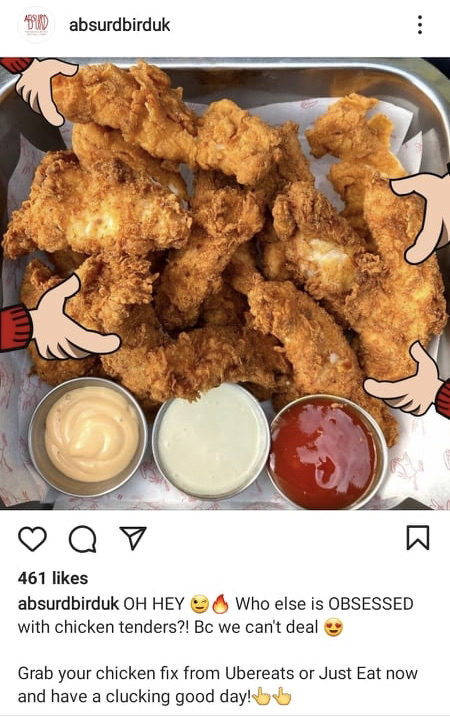 They were quick to optimise their kitchen layout for delivery, and retrained front-of-house staff to prepare low skill delivery-exclusive chicken dishes.

As well as keeping their partnership with UberEATS, Absurd Bird launched a click-and-collect service through their Deliverect integration.

"Without the tech we have, we wouldn't have been able to quickly launch virtual brands, change prices and make updates to our offering" says Norbert Swierad, Operations Manager at Absurd Bird.

This particular version of the dark kitchen concept is worth exploring provided you have the capacity. It gives you the flexibility of supporting takeaway and delivery while creating an additional revenue stream to cover the expenses of a physical location.
Off-premises
Some restaurants may lack the operational capacity of launching a dark kitchen alongside their existing one, or entrepreneurs may be looking to launch a delivery-only food brand from scratch.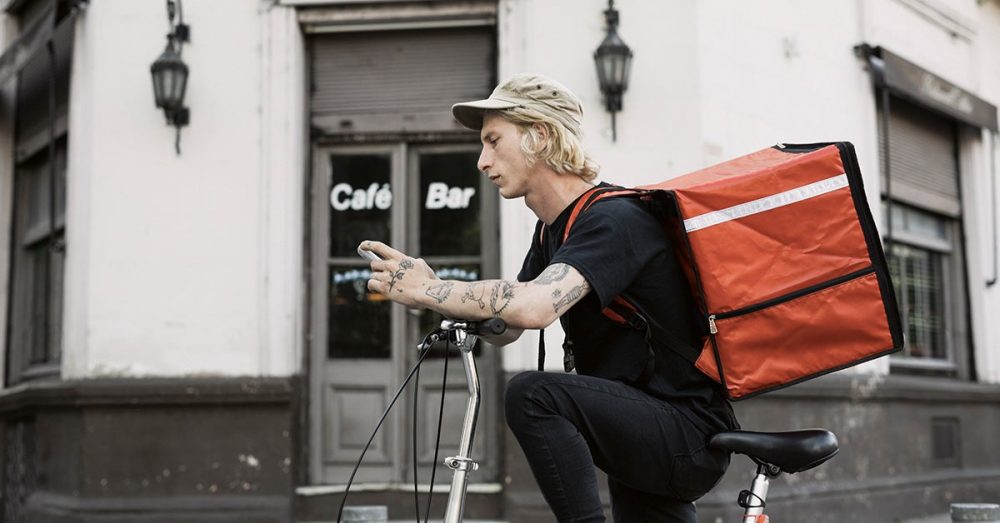 If this is the case, one alternative is to 'off-shore' your dark kitchen concept to a separate location, one you might share with several other restaurants. This may also be a better option for businesses looking to access a larger customer base without compromising on quality.

If located strategically, you can cut down travel time and decrease the chance of food arriving cold or soggy.
Pros vs. cons of dark kitchens
Pros
Lower overhead costs

. Without a storefront, dark kitchens avoid all the overhead costs associated with buying or leasing a commercial restaurant space.

Easy menu adjustments

. If you want to update your menu, you don't need to re-print anything. Just make updates online and you're all set.

Capitalise on increasing demand for online ordering.

Dark restaurants can sell through as many third-party delivery services as they want as well as through their website.
Cons
Third-party delivery aggregator fees

. It's no secret that third-party delivery aggregators collect a transaction and/or service fee on each sale made on their platform. If left unchecked, this can certainly take away from a restaurant's net profits.

Reputation management

. With no customer-facing service, a ghost restaurant's reputation relies heavily on word of mouth and online reviews. Actively promoting positive reviews and responding to negative reviews is a must for dark kitchens.

Increased pressure on marketing

. Brand-building in a strictly online space, without a brick and mortar location to drive awareness, makes effective digital marketing key to customer acquisition.
Are dark kitchens the future of hospitality?
Dark kitchens aren't reinventing the wheel; food delivery has been on the rise for years. But 2020 saw a plethora of new dark kitchens start-ups emerge as demand for home delivered meals soared.

On the surface, they're a simple and innovative solution for restaurants looking to food delivery without overwhelming their on-premise operations.

But that doesn't mean that the concept is flawless. Fresh concerns are emerging from this trend, especially around the mental health of staff confined to solitary kitchens, or of dark kitchens outcompeting more traditional style local restaurants.

Not only are dark kitchens making it harder for restaurateurs to maintain a profitable menu, it's also widening the gap between them and their customers. Additional charges from meal delivery companies force established restaurants to charge an extra mark-up for meals ordered through these apps. That's on top of the surcharge paid by the customer for the convenience.

If a virtual dark kitchen brand without the overhead costs of a traditional restaurant can charge less for their meals on delivery apps, customers will inevitably choose them.

All said, changing customer expectations and growing labour shortage mean dark kitchens are here to stay.

Going forward, we should think about how we'd like the future of hospitality to look, who benefits from it and where dark kitchens fit into that.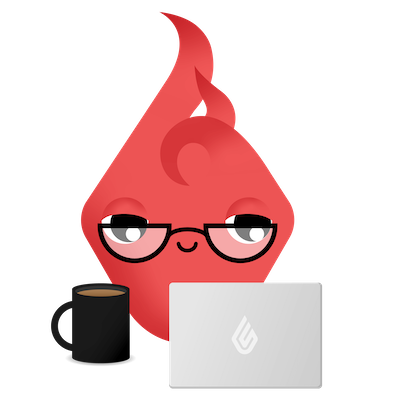 News you care about. Tips you can use.
Everything your business needs to grow, delivered straight to your inbox.