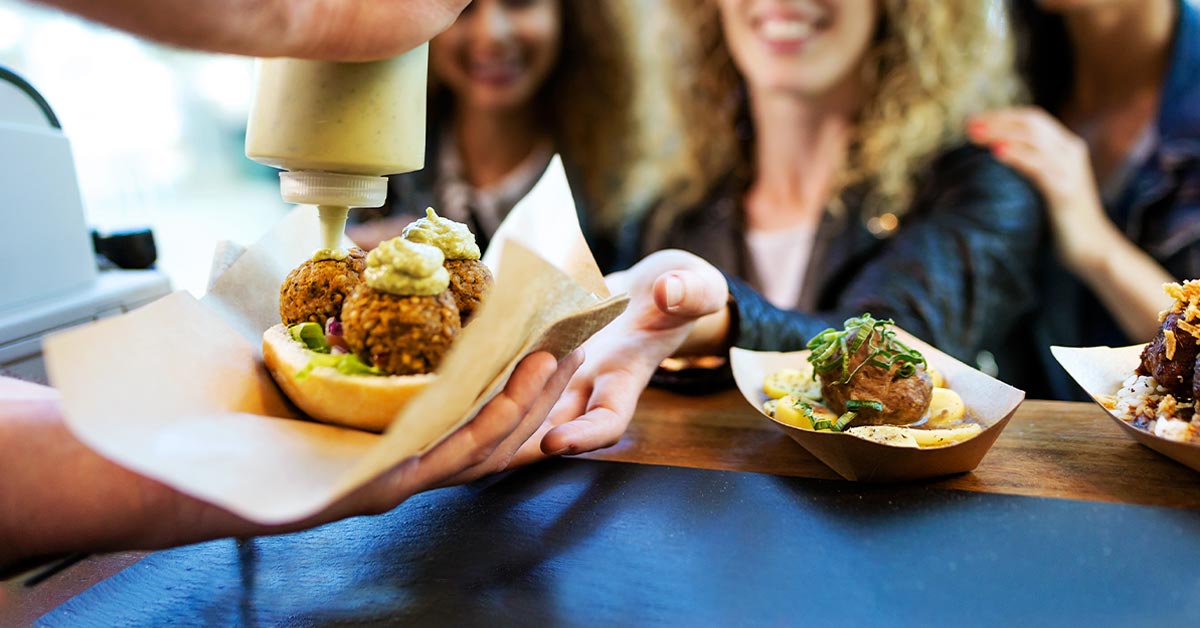 These days, food trucks are more than just a place to stop to have a bite out of pure convenience. A food truck with the perfect menu concept can carve out a niche market of customers that'll willingly trek across town to get their favorite delicious food.
Even if you're an experienced restaurateur, starting a food truck business might be confusing. That's why we've put together this short guide to teach you everything you need to know about expanding your business into the food truck sector.
In this post, we'll cover:
Get your food truck ready for 2021
With 2020 behind us, it's time to set your sights on making 2021 as successful as possible. In this guide, we give you 7 strategies for doing just that. Download the guide to learn more.
How do you create the perfect food truck menu concept?
Before doing anything else, savvy food truck owners define their truck's menu concept. This is an essential first step because other aspects of the business will derive from this concept like your truck's name and branding, your employees' uniforms and possibly even your marketing strategy.
Establish what type of food you want to serve
Before you start to plan out each of the individual items you'd like to see on your menu, begin by narrowing down which kind of cuisine you're going to be serving. When working on a food truck theme, be sure to think about your strengths while analyzing the competition and trying to find a gap in the market. Providing customers with a variety of options may seem like a good idea at first, but the broader the options, the more complex the daily preparation. You may also encounter issues when trying to source or store the sheer number of different kinds of ingredients you need to execute a highly diverse menu concept.
For example, you wouldn't want to have a menu that comprises dishes as varied as clam chowder, Korean BBQ and burritos. Instead, pick your signature style and focus on it. Do you want to serve burritos? That's fine. Keeping in mind that a food truck doesn't have the capacity of a brick and mortar kitchen, you should stick to serving tacos, enchiladas, and other Mexican-inspired dishes.
One of the shortcomings of owning a small food truck is that you'll be pretty low on space. This can make stocking the ingredients needed to make truffle fries, clam chowder and all of your other Mexican-inspired dishes fairly tricky. That's not to say that you shouldn't stray from your concept ever. It's okay to throw in some variety, just make sure these items are marketed as "specials" so that customers are aware of their limited availability.
Seasonal specials with your own unique twist
Seasonal specials are a smart way to add variation to your menu while ensuring it stays true to your original concept. For example, some comfort food during the winter and a chilled dessert during the summer are fantastic ways to provide your menu with a bit of variety. Don't forget everybody's favorite fall ingredient either—pumpkin spice. Assuming it works with your overall concept, pumpkin spice adds a wonderful flavor to many types of foods and beverages and can help transform your food truck's most popular offerings
Even the most basic meals on your menu can be customized or personalized. It doesn't necessarily have to be a massive change to the core ingredients. Perhaps you could think about creating your own unique twist on how it's served. Remember, serving food in a unique way can really help you to stand out from the competition. Plus it makes for great Instagram fodder, which can help you market your business via word of mouth.
Be inventive with your product names
People looking at your menu will not be wowed by names such as "cheeseburger" or "fries." Don't be afraid to get creative and really market the food you're selling. Photographs are another tool at your disposal. They can make all the difference when it comes to helping you to sell your products, and as long as you deliver on what you promise, customers will keep returning to you.
Don't forget about the drinks menu
If you have space, it can pay to have a coffee machine, especially during the winter months when customers will be looking to warm up. Offering a variety of sodas and bottled water is also essential. Having a selection of drinks available is a great way to keep your customers happy, while increasing the size of your average ticket.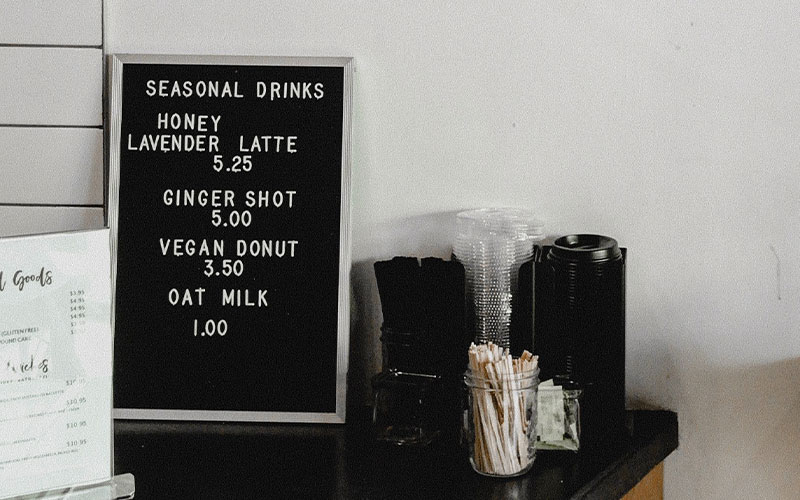 What are some popular food truck concepts?
Some of the most popular food truck concepts have been around for decades. Ice cream trucks and hot dogs carts will never go out of style, but customers expect so much more these days that it normally pays off to be bold with your concept.
Whatever you choose, it's important to remember that the most successful food trucks get to be in the position they're in by offering something that makes them stand out. Don't be afraid to get creative as this can be the difference between failure and success.
Barbecue
BBQ is a fantastic concept for food trucks and is sure to be a hit among customers. With the combination of low-cost ingredients and intense flavors, you're able to create a menu that's sure to benefit your bank balance, while also satisfying the customers' hunger.
Paninis
Offering gourmet sandwiches and paninis requires little investment in equipment and allows you to create a menu that has something for everybody. Paninis and sandwiches also give you the opportunity to let customers customize their order, which is always worth bonus points.
Desserts
Dessert trucks are just as popular as ice cream trucks these days, and offering a place for people to satisfy their sweet tooth could work out really well for your business. Menu items such as hot crepes and waffles are always a hit and allow patrons to customize them with a variety of toppings, such as syrups, whipped cream, bananas, strawberries or chocolate chips.
Before deciding on what your food truck is going to serve, always do market research, as too much of a good thing does exist. If there are already four food trucks in your neighborhood serving desserts, that doesn't mean that a fifth truck will succeed.
When a particular market is saturated in your city, you should perhaps consider offering a different type of cuisine. You could also set up your truck in an underserved area (as long as it's financially viable). After all, that's the beauty of a food truck. If necessary, you can follow the crowds and move somewhere else. Just make sure that you have the required permits.
Use a point of sale system to improve your food truck menu board
Using a POS, such as Lightspeed's food truck point of sale system will not only allow you to revolutionize the way you take orders, it can also help you to optimize your menu, attract new customers and run a generally more efficient business.
Lightspeed's POS system can tell you when you need to make changes to your menu. For example, automated reports will tell you things like which menu items are most popular, as well as which ones aren't selling as well. With this insight, you can update your menu to ensure you're offering the kind of dishes that your customers actually want.
POS systems can also streamline how you take orders and payment from customers, leading to shorter waiting times and a more organized food preparation process. When everything is done digitally, it's much faster than writing down orders manually. There's also a much lower risk of error. Lastly, a POS system like Lightspeed can revolutionize how you monitor your stock levels by showing you exactly when you need to reorder supplies, without the effort of having to count things manually.
Starting a business is never an easy process, especially in a market as crowded as hospitality. However, with a unique or time-tested food truck menu concept, you'll have the solid foundation you need to give your business a realistic shot at long term success. Talk to a Lightspeed expert to learn how we can help you get started.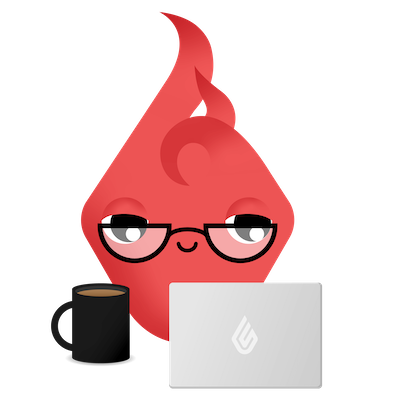 News you care about. Tips you can use.
Everything your business needs to grow, delivered straight to your inbox.