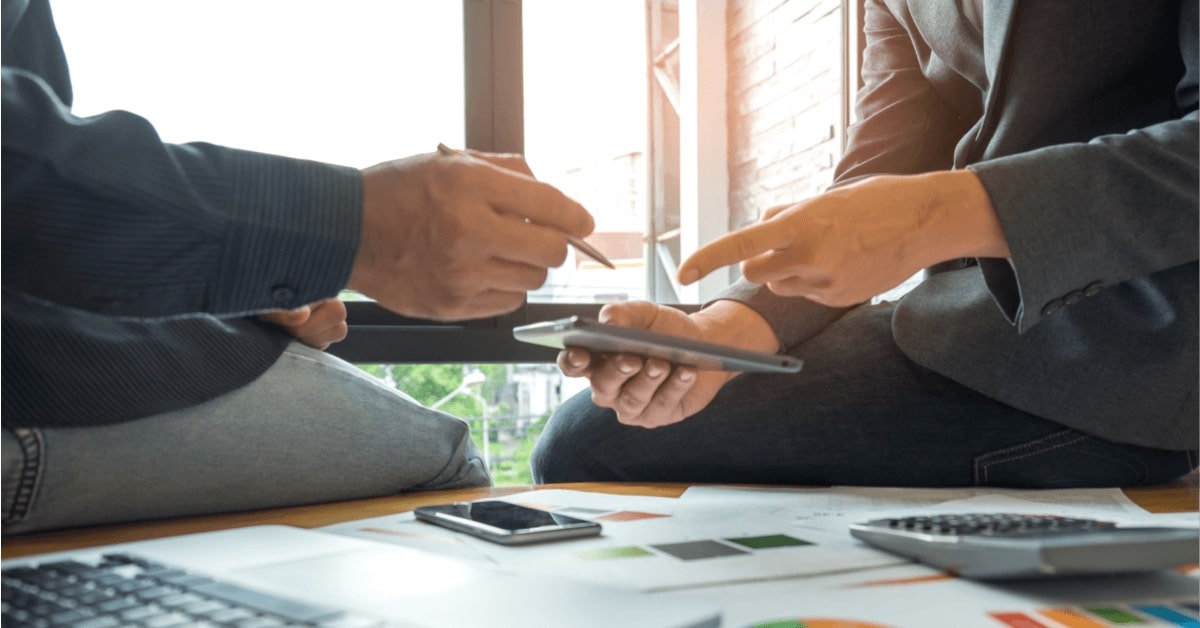 From tee times and logo-ed apparel, to a hotdog and beer at the turn, your golf club likely sells a variety of products. Having more than one steam of revenue is smart business, but if your pro shop is an in-person-only opportunity for golfers, you could be missing out on an important revenue channel.
According to information from the National Golf Foundation, 37 percent of golfers bought golf-related merchandise online last year, and more than half of those sales were done with general online merchandisers like Amazon. If you haven't added an eCommerce element, you're allowing sales to go to other retailers.
How To Bring Your Golf Course Online
Discover how shifting your operation online can give you an edge over the competition while simplifying day-to-day operations.
The importance of online retailing during COVID-19
Social distancing is key in limiting the spread of COVID-19 and ensuring the safety of our community. Governments around the globe are putting in place regulations aimed at limiting human contact which can have dire consequences for restaurants, retail stores and most importantly, golf courses. That being said, now more than ever, golf operators need to find alternative revenue streams to stay afloat and limit the financial impact of the current outbreak. This is where online retailing comes in. It's a great way to generate revenue from a distance by selling pro shop merchandise, tee times, gift cards and other products directly from your website. As our partners at Lachute Golf Club told us, "even during a time of crisis, the e-commerce store was able to generate enough revenue to pay the grounds crew for upwards of six weeks without even having a single golfer on the course." We urge golf courses everywhere to seriously consider this option, it's never too late to setup your online store and start increasing revenues.
Why you should sell online
Eight out of 10 Americans shop online, according to the Pew Research Center. In 2019, an estimated $3.5 trillion U.S. dollars will be spent through eCommerce channels.
When you enter the world of eCommerce, you're not only tapping into a lucrative market; you're better serving your existing customers as well as opening your pro shop to shoppers worldwide to grow your brand beyond your immediate location.
Perhaps someone out of state wants to purchase a logoed gift for one of your members? Or maybe someone who has fond memories of your golf club wants a memento? Limiting purchases to your pro shop means you miss out on these opportunities. And with eCommerce, you're open 24/7/365—which is especially important if you're located in a climate that limits your business.
Building your online retail store
Launching an eCommerce division sounds intimidating, but the good news is that you don't need to hire a web designer or even have a background in tech to get started. Today's eCommerce platforms are simple, do-it-yourself projects with low cost and risk, helping even the playing field between large retailers or golf clubs with big budgets and small pro shops that want to better serve their clientele.
To choose the right platform, look for the features that are most important to you. As a retailer, inventory management will probably top your list. When you list your inventory online, you want a system that will keep track of your products and provide low-stock alerts. You'll also want to find an eCommerce platform that can sync to your point of sale (POS) system so you don't take an order for an item online that you recently sold to a customer in the pro shop.
Another feature to consider is a platform that collects data on your customers so you can better serve them. For example, by tracking past sales or browsing history, your website can automatically provide product recommendations and personalized greetings can help you build relationships. Another method of personalization is having an online store that offers different levels of pricing, such as discounts for members. Forty-three percent of consumers prefer to shop at stores that personalize the customer experience, according to research from Accenture.
Consider the fee structure when choosing eCommerce platform, some charge a flat monthly rate while others charge transaction fees. Be sure to understand the cost associated with launching an online store so you can maximize your budget and measure your return on investment.
Designing your online golf store
Once you've chosen an eCommerce platform, explore the available templates. Most will allow you to make changes, such as picking a colour that matches your branding. Stick with a colour scheme, and use contrast to bring attention to headlines and call to action buttons.
While it's tempting to want to showcase as many products as you can fit on a screen, streamline your offerings. Your pro shop may have hundreds of items, but it's good to start with a smaller selection when you start your eCommerce division. A good rule of thumb is to stick with your best sellers at first, which may be your logoed apparel or equipment. Remember, you'll need to ship the items, so choose those that are easy to package and send.
Choose a template that's clean and simple. The human attention span is about eight seconds long, and you want to get across your message within that amount of time. That translates to clear and succinct headlines and eye-catching images. If you need inspiration, visit Apple's website to see how they make the most of simplicity.
Make sure your product photos are high quality. Hire a photographer or reach out to vendors and ask if they can supply professional photos. Good images can make or break online sales.
Plan your logistics
Before your online store goes live, think about how you'll manage orders. This can be as simple as checking sales on a regular basis throughout the day, and pulling and packing products to be shipped. If your sales are robust, you may want to assign this responsibility to one of your salespeople.
Most eCommerce providers have shipping integrated as a feature of the platform, allowing you to print mailing labels and packing slips after a purchase. As you upload your inventory, you'll add product dimensions and weights to automatically calculate shipping rates. Dedicate space in the pro shop to pack items, such as a back room or behind the counter. You'll need a supply of shipping materials, such as boxes, padded envelopes, labels, bubble wrap and tape. Some shipping vendors provide free boxes, or you can make a point to save the boxes that you get when you order your inventory.
Consider offering online orders with in-shop pick up–a popular option. More than two-thirds of shoppers say they've used that method of delivery, according to Retail Dive.
And be sure to establish a return policy. If you currently have a policy for in-shop purchases, you can use the same criteria for online sales. Post your policy online so customers are aware of the timeframe and procedure. You can also include the policy as part of your eCommerce receipt or on your packing slip so customers have the information handy.
Grow your online store
Once your site is live, it's time to reach more golfers. Online sales give your pro shop more marketing opportunities with added ways to connect with your customers. If you send out a newsletter, for example, you can directly link to products to encourage customers to buy while the item is top of mind.
You can also try using paid advertising, such as Google Adwords. Campaigns can broaden brand awareness outside of your immediate area. Or you can target your ads by geographic location, which can help drive local sales.
Be sure to tie your website into your social media platforms. If you have an Instagram or Facebook page, for example, connect with golfers online and link to your eCommerce store to help boost traffic. And put your URL on all in-store materials, as well, to let your current clientele know they can find you online.
Finally, make a point to grow your store by sharing your expertise. Being online lets you provide customers with the information they need before they buy. By offering valuable information about the products you sell, you start to build relationships. Consider starting a blog or posting videos with golf tips or product tutorials.
Any time you make it easier for someone to get information, you improve customer service and build relationships. You've already done the work of opening and merchandising your pro shop. It's time to take the next step and sell online. You never know who might find your website and book a tee time or order a set of clubs.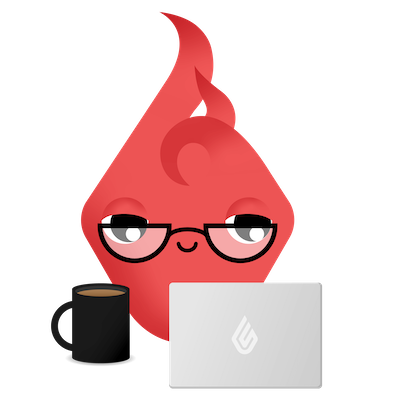 News you care about. Tips you can use.
Everything your business needs to grow, delivered straight to your inbox.