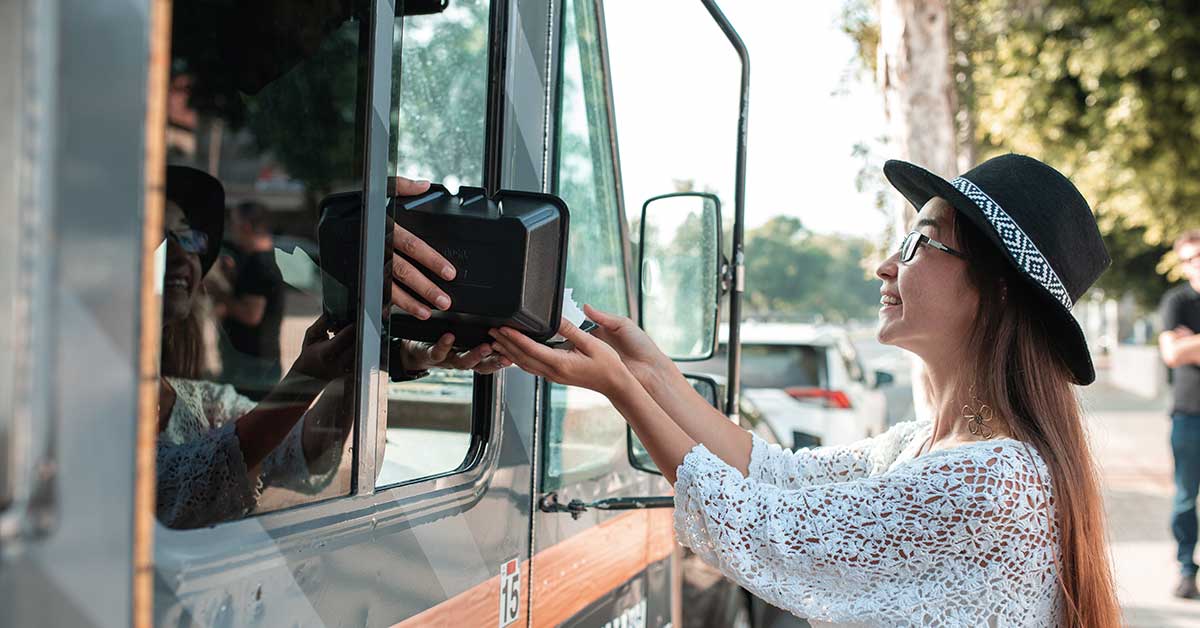 Whether you're curious about how to start a food truck business or are buying a food truck, this step-by-step guide covers everything you need to do. From picking the perfect cuisine to securing the right permits and licenses and startup expenses, we've boiled down the process for you so that you can take the leap from concept to culinary success on the road.
In this post, we'll cover:
Get your food truck ready for 2021
In this guide, you'll learn how the right technology paired with the right strategy will allow you to start a food truck business that's ready for 2021 and beyond.
Find your passion and pick your cuisine
If you're diving into the food truck industry, you most likely have a passion for both food and the food industry. But how well are your cuisine and concept defined? This is a key part of your food truck business plan. The more niche and specialized your ingredients are, the better. Just because you are an incredible cook, doesn't mean setting up in a truck and starting to slice, dice and fry is going to mean success. You need to have a tailored menu concept and a few home-run dishes to start with. So make sure you're ready to start a food truck by honing in on what you, or your chef, cooks up best.
When starting a food truck, provide your customers with two specific things: incredible food and a memorable experience. Remember, when your business is mobile, very often your customers are going to learn about you via word of mouth, so the stories they hear about your food truck from their friends, coworkers and family need to be unique in as many ways as possible. If you've already determined your signature dishes, is there an additional way to make your business stand out, perhaps with your name or your food truck's design? A kitschy theme won't drive business alone, but the ability to market your delicious food with an incredible food truck concept and story will never hurt.
Talk to those more experienced than you
Luckily, you're not the first person to ever start a food truck, and you won't be the last. You might already be well versed on the industry landscape and know a few vendors. But if you're not, now is the time to do your market research. Hit the pavement and ask those who have been around the block (quite literally) all of your burning questions about achieving food truck stardom.
As an aspiring small business owner, you probably already know that there is no one "typical" experience when it comes to starting a small business. Experiences and stories vary depending on a variety of factors, like previous experience, available capital and pure grit and determination. But if you're interested, and you should be, in hearing the opinions of others that have come before you, getting a sense of what they wish they knew, before starting their food truck business, can make all the difference.
Get permits and comply with regulations
Depending on where your food truck will operate in the country, obtaining a license can range from difficult to what can feel like darn near impossible. Now that we have thoroughly scared you, let us explain.
Just like the process for obtaining a permit and a driver's license can vary from state to state, or province to province, so too can the process for obtaining licenses and permits for your food truck. But unlike a driver's license that is obtained in New York and can then be used in Alaska, the requirements for food truck licenses and permits vary from each location.
That means that if you're registered and licensed in Toronto, you can't necessarily hit the road and be legit and operable in Montreal. Unfortunately, because all states and municipalities are different, they all come with unique sets of hoops to jump through. So make sure you do thorough research when it comes to organizing your licenses and permits in the U.S. and Canada
While requirements will vary per state or province, here is a list of commonly required food truck licenses and permits you'll need to consider before you get started:
Business license

Employer Identification Number or Business number

Vehicle license

Seller's permit

Food handler's permit

Health department permit

Fire certificates
Make a business plan
Creating a business plan is not rocket science. Sure, it might take a few hours, but at the end of the day, if you have the ability to dream up the business, you have the ability to draw up a detailed financial plan. But if the thought of putting pen to paper gives you goosebumps, or you're not sure where to start, that's ok. The U.S. Small Business Administration has a whole section on how to create a business plan.
Secure funding
Just because a food truck is often only a sliver of the square footage of a restaurant, it doesn't mean starting one is going to be cheap. It's quite the opposite. When all's said and done—the truck purchased, insurance acquired and food and labor costs covered—food truck costs can range from $40K to $250K. If you think we're joking, we're not. This isn't a lemonade stand we're talking about, but a living, breathing and mobile restaurant.
So if you're not flush with cash, you're going to need some financing. Like all small businesses, there are a variety of ways that one can go about securing funding for their food truck. This can range from a small business loan to peer-to-peer lending to raising a friends-and-family round. Regardless of your personal finances, credit and what you're willing to risk, there is usually at least one option for funding your endeavor. So make sure to do your research on small business funding and determine what is the best fit for you and your business.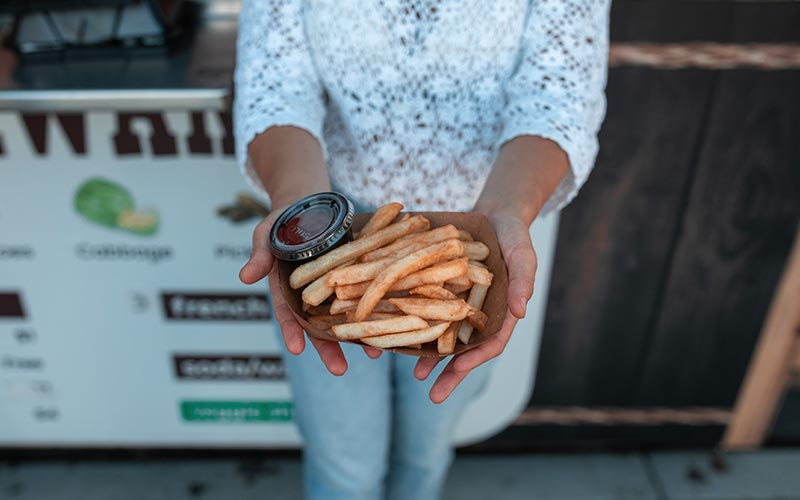 Food truck supplies and cooking equipment
One of the challenges of starting a food truck business is that you need many of the same kitchen equipment and supplies required to operate a brick and mortar restaurant business, but it all needs to fit within a fraction of the space.
Before buying your first food truck consider factors such as local health code regulations, which power sources you'll need to power your mobile food business and what type of cooking equipment, food truck refrigeration and food preparation supplies you will require on site to manage day-to-day operations.
Buy a truck (or a cart)
Since you can't go rolling around town serving up fish tacos out of your hatchback, you're going to need a physical food truck, or at the very least a cart. If you're on a tight budget, which most entrepreneurs are, your best bet is to go with a used vehicle. While some used trucks can go for hundreds of thousands of dollars, there are deals out there where you can snag a decent truck or cart for a little more than $10,000.
If you're worried about coughing up the cash and making the commitment, or you aren't sure if your food truck concept will take off, there is also the option of leasing. You can check out Roaming Hunger to get a sense of what is out there in the market to purchase (or lease).
Ready to get the show on the road? Here's a list of food truck marketplaces to get you started:
Insure, insure, insure
Because life happens, (and when it happens on wheels it can be more complicated), insuring your food truck business needs to be taken seriously. From potholes to food poisoning, there is no limit to the number of things that can go wrong. At the same time, however, these potential hazards shouldn't keep you from making a killing with your amazing food truck cuisine. Primarily, most insurance you will need to acquire will fall under one of the following three categories.
Insurance for your physical truck

Insurance for your employees

Insurance for your business
For a more detailed guide on insuring your food truck business check out Food Truckr, one of the most comprehensive websites for all things food trucking.
Choose your POS system
Just because your business is more metal-and-rubber than brick-and-mortar does not (we repeat does not) mean that a reliable cloud-based POS system isn't necessary for your business. Actually, it's just the opposite. Food trucks, like most other quick-service businesses, have employees to manage, inventory to monitor and sales to track. iPad-based POS systems allow you to do just that, without the barrier to entry of astronomical costs and fees.
Traditional legacy POS systems might take up an entire counter, something you obviously won't have room for in a truck. Modern iPad-based POS systems are smaller, more compact and easier to use. Adopting a cloud-based POS can also give you a leg up on the competition. Many trucks still only accept cash, something fewer and fewer people are now carrying. By using a POS, your business will be able to accept cash, credit card and even Apple Pay® and Google Pay™! This will make you more attractive and convenient to customers.
Store your truck appropriately
So you've acquired your permits to operate legally and sell your delicious street food. But what about storing your truck after hours? Have you considered where you will park when you aren't flipping burgers or dishing up lobster rolls? If you live in a home with a private garage, you have nothing to worry about. But if you are a city dweller or live in a gated community with a homeowner's association, things might be a bit trickier. Also, depending on what state and municipality you live in, you may be required to park in a designated facility with electricity. If the latter is true, you'll probably find yourself parking your truck overnight at a commissary. This is a commercial kitchen where vendors prepare food and often store their carts and trucks overnight.
Depending on your local laws, investing in space at a commissary might be a wise decision. Not only do they provide you with space to prepare your food (which might be required so check your local laws), but some also provide you space to park and recharge your truck overnight. They also serve as hubs for the food truck community. If you're new to the business, what better way than to surround yourself with those that have one, two or even three trucks already under their belt?
Market, market, market
Your food is delicious and now it's time to let the world know. But if the cost of marketing makes you nervous, don't be. Marketing doesn't have to be expensive and much of the marketing your food truck will start with, like social media, will be inexpensive, if not free.
Social media marketing
If you're not on Twitter, Facebook, TikTok and Instagram, go sign-up and then come back to this article. As a mobile business, you need to stay in touch with both new and returning customers as closely as possible. Letting them know where you will be, when and for how long. Allowing people to tag your location on Instagram or review you on Yelp can also help drive foot traffic and positive online reviews.
Remember, you are a moving business and people shouldn't have to spend their entire lunch hour searching for your truck. Tweeting out your location a few times a day can save your customers from walking extra blocks to reach you.
Now, let's talk a little about Instagram. As much as food is about taste, so is it visual. Setting up your food truck's Instagram account, becoming familiar with the platform and encouraging customers to post and tag you in their posts is the first step in total food truck domination, or at least a profitable business.
Grassroots marketing
There is on and offline marketing. Though social media provides food trucks with a platform that even six years ago was unfathomable, it's important not to forget the boots-on-the-ground approach that can so often be instrumental to the success of a food truck business. What we're talking about is working the crowd, passing out coupons and food samples and generally getting the word out about the amazing grub you're dishing up.
If you're attending festivals or sporting events, or even parked outside a busy office building, having an employee work the crowd can be a great way to drum up a buzz about your food truck. You also get to know your community, which in your line of work, is nothing short of a golden opportunity.
You're almost ready to hit the road
Now that you've learned how to start a food truck business, you're ready to hit the ground rolling. Talk to a Lightspeed restaurant expert to learn how our POS can help you start and grow a successful food truck business.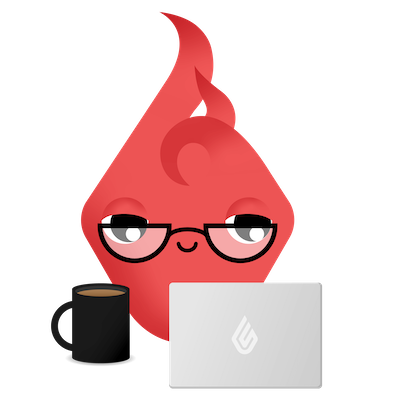 News you care about. Tips you can use.
Everything your business needs to grow, delivered straight to your inbox.