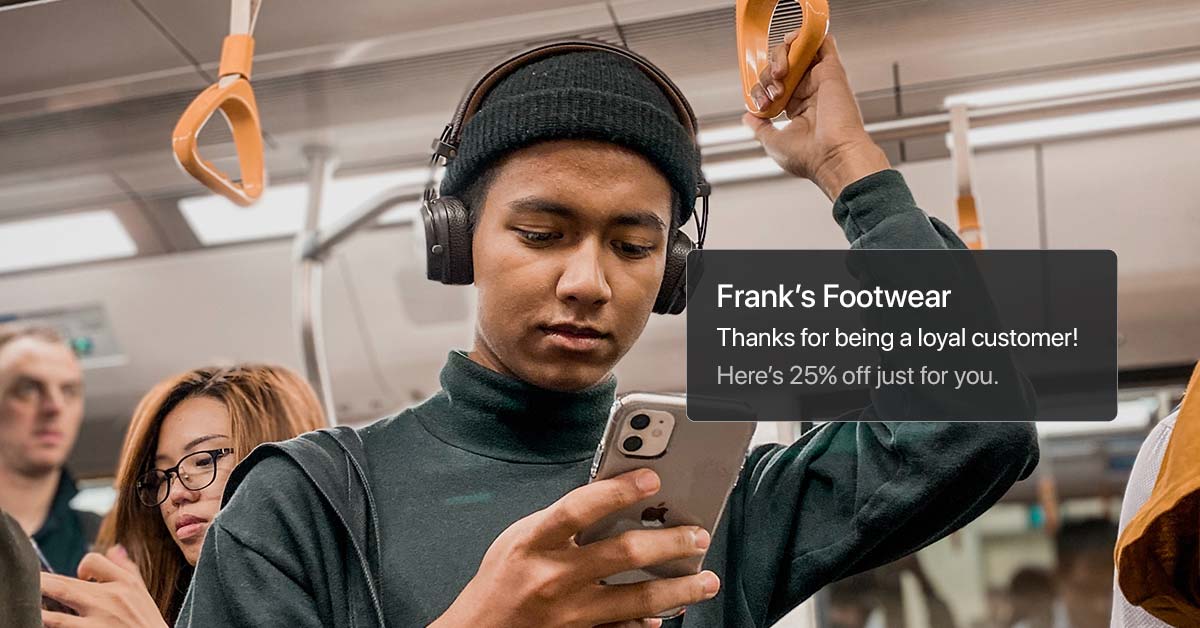 Whether your store is open or you're primarily conducting business through your webstore, nurturing your local community or expanding your reach, recent events have made the importance of an omnichannel retail loyalty program more clear than ever.
Luckily, running your own omnichannel loyalty program doesn't have to be hard. With the right software, you can set up customer-pleasing rewards they can access on their own terms.
In this post, we'll go over:
Break up with traditional retail
Omnichannel: your secret weapon. See how you can upgrade to omnichannel and wow your customers.
Why is omnichannel retail loyalty important?
Omnichannel retail is the practice of having one connected business—your physical locations and eCommerce store operate as one. Omnichannel retail loyalty is an extension of that. Instead of offering a loyalty plan for your in-store customers—one that doesn't carry over to online purchases or include online-only customers—you build your loyalty program to address customers of all types.
This is important to keep in mind, because customer behaviour is changing, and has been for a long time. Customers don't see the different branches of your business as separate, and they don't want to compromise on where they're rewarded for making their purchases.
A loyalty program that only focuses on rewards for transactions made in brick and mortar stores isn't just missing half the picture. It's missing the whole picture.
In 2021, being omnichannel across your business is more important than ever. In a recent study, it was found that nearly half of all customers surveyed had shifted more of their shopping online in 2020. Of those customers, 85.7 say they plan to stick with those online experiences going forward, at least in some capacity.
Your customers are omnichannel, and they like it. The old wisdom is true—it is cheaper to keep an existing customer than to attract a new one. So if your retail loyalty program doesn't follow customers through channels in a seamless, connected way, you're throwing money out the window.
What is the difference between omnichannel and traditional retail loyalty?
In a traditional loyalty program, customers are rewarded for purchases they make in a brick and mortar retail store. They're typically collecting points, redeemed for either discounts or products. Customers usually carry a loyalty card and may lose access to their accumulated points if they lose their card. There may be a tiered aspect to the rewards—they may be able to become VIPs after spending a certain amount—but there's no way for them to check in on their points without calling or coming in store.
In the past, this was fine. Before the rise of eCommerce, there was less need to think about customer appreciation programs expanding beyond the bounds of a store's four walls. And not all the ideas in traditional loyalty programs are bad. Customers like earning discounts (81% of Americans think about getting a great discount every time they shop), and treating high-spenders like VIPs lets them know they're appreciated.
But these traditional loyalty programs aren't enough anymore. As retail has moved to be more omnichannel, so should loyalty programs.
In an omnichannel loyalty program, customers are rewarded for any purchase they make, from any channel—online, in-store or otherwise. They're typically still collecting points to be redeemed for products or discounts, but if a card is involved, it's an optional part of the experience. There may be an app they can check their points on, or a website, so if the program has a VIP aspect, customers can see how close they are to reaching that coveted tier on their own.
By and large, an omnichannel retail loyalty program is more convenient. It recognizes that the relationship customers have with your brand goes beyond your store and puts them in charge. Thinking omnichannel is good for business—customers spend more with omnichannel retailers than traditional retailers—and it's good for your customers' evolving needs.
What role do omnichannel loyalty programs play in retail marketing?
Changes to customer behavior don't just impact how they want to shop. The most effective ways to market your business to customers have been impacted, too. Customers are drawn in by personalized, consistent experiences across sales channels. By advertising that you offer that through your loyalty program, you can catch the eye of potential customers.
Beyond what you offer, though, omnichannel loyalty programs impact retail marketing in another key way: data.
A good omnichannel retail loyalty program is collecting information on who is earning and using points and at what rate. It's telling you how many rewards are being redeemed, what your customers' spending habits are and how well your promotional efforts are doing.
With that data, you can refine your loyalty program to be as effective as possible. An effective omnichannel loyalty program does the marketing for you—it keeps your customers engaged and makes your store their first choice to shop at.
And beyond even that, a well-crafted omnichannel loyalty program goes beyond points. You know your loyalty program members are your most engaged customers, which means you should be reaching out to them with personalized offers. If you're working with the right customer appreciation program, you can do just that, especially if your loyalty software is reporting on points usage and spending habits.
3 customer-pleasing omnichannel retail loyalty programs
So we've got the theory of omnichannel loyalty—we understand why it's important to think beyond the traditional loyalty offering.
What about putting it into practice?
Good news—you don't need to reinvent the wheel to implement an effective omnichannel retail loyalty program. You just need easy-to-use omnichannel loyalty software—preferably the kind that integrates directly with your point of sale system.
1. Omnichannel pay and earn
This is the traditional points-collecting loyalty program with an omnichannel twist. Once a customer is signed up, loyalty points will be awarded for every transaction they make—wherever they make it. In store, online or through social selling, if they shop with you, they add to their pool of points.
The flexibility is what will draw customers in. It means customers don't have to worry about your store being closed to be rewarded; if they want to make a purchase in the middle of the night, they can just visit your eCommerce store and earn their points. It also means they can check on their points whenever they want, and they don't need to come in store to redeem their rewards.
This kind of loyalty program is an example of how omnichannel doesn't have to be more difficult for merchants. You're updating an old, tried-and-true classic to fit with new customer behaviour.
2. Targeted loyalty-building rewards
Rather than a program in and of itself, this is an effective addition to a points-based customer appreciation program. The idea is to use targeted rewards to reinforce customer loyalty and catch customers who may be drifting away from being engaged with your business.
There are four touchpoints you should focus on when developing this loyalty program:
Birthdays:

exactly what it sounds like—an extra reward for a loyalty program member's birthday.

Loyalty program anniversaries:

perhaps a one-time reward 30 days after they've signed up, or recurring yearly rewards… whatever you do, mark the passage of time with an extra gift.

Customer dormancy:

bring back customers who haven't shopped with you, either in store or online, in the last 30 days by enticing them with a special discount. Using an omnichannel loyalty program that automatically keeps track of this for you means sending out these rewards is easy and automated.

Highly engaged customers:

got a customer that's been racking up the loyalty points faster than anyone else? Let them know you see their engagement with an extra reward.
Developing this loyalty strategy as an omnichannel program may mean you have customers who are located far away from you. eCommerce-only customers are just as valuable as in-store ones, so you'll still want to reward them—but keep your shipping costs in mind!
You can offset high shipping costs for loyalty program rewards by sticking to discount codes. Keep in mind these are special rewards, though. The discounts should be substantial enough that they're seen as special, extra gifts. If your usual rewards range from 5% to 15%, consider making these rewards in the 25% to 35% range.
However, if shipping costs aren't an issue for you, don't discount how special getting a physical reward can feel here! This is particularly true if you have a community that's engaged in your brand and would proudly wear branded merchandise.
3. VIP tier goals
With this kind of omnichannel loyalty program, you give loyal, engaged customers a goal to work toward: VIP status.
You start with an omnichannel points-based program and all the benefits therein. Customers can sign up in store and online, check their points on their own and earn rewards on all transactions.
But you throw in a goal to work toward: VIP status. Once customers hit a threshold of points earned, they're upgraded to VIP status and start earning more points per purchase.
To make VIP status even more enticing, you can throw in some extra perks. Your VIP customers could get first access to any sales you put on, for example. They could get VIP-specific discount codes.
The better you make VIP status, the more exciting it is to attain. It takes your loyalty program from a convenient way to earn discounts, to a goal—a status symbol—a game.
Working toward VIP status could mean the difference between shopping with you and with a competitor. What's more, making your VIP loyalty program omnichannel means customers can check how close they are to obtaining VIP status whenever they want. That convenience helps seal the deal.
Go omnichannel for stronger loyalty
It's more important than ever to have a way to connect to your customers, no matter where they are… or where you are. It's why omnichannel retail is so important, and it's why having an omnichannel loyalty solution completes the picture. If you're interested in learning how an integrated omnichannel retail loyalty program could boost your business, let's talk.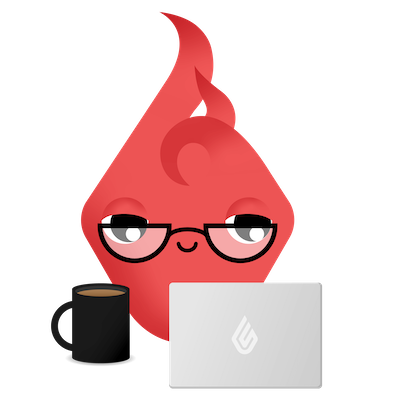 News you care about. Tips you can use.
Everything your business needs to grow, delivered straight to your inbox.