Your restaurant is thriving, and you're starting to think about expanding. There are many benefits to restaurant expansion, from attracting new customers to increasing revenue. But, deciding on how to expand can be a complicated business. In this article we're going to cover five ways to grow your restaurant business. We'll be discussing how to:
Discover the trends shaping the restaurant industry
A global survey of over 8,000 hospitality operators and guests reveals how operations and consumer preferences have shifted in the past year.
1. Expand to other locations

Opening new sites is a common expansion strategy for many restaurateurs. Setting up a restaurant in other locations will enable you to widen your brand presence offline and reach new customers.
If restaurant expansion is on your radar, you should know that the success of your multi-location operation will depend on how well you balance two things: your local strategy and the standardised components of your business.
Let's start with the former.
Your local strategy
Expanding to new locations doesn't mean creating carbon copies of your original restaurant. While much of your branding and processes may remain the same, you should also inject a local flavour into each location. This will enable you to connect with local diners and gain their business in the process.
An example of mixing things up for different locations involves changing your menu, opening times and the design of your restaurant. Maybe your first location is in a dense urban area, where weekdays between 7am and 9am are prime time. In this instance, it makes sense to offer a breakfast menu that works well for takeaway. If you're opening your second location in a more residential area, it might make more sense to tailor your offering to a sit down brunch menu.
For Lightspeed customer and multi-location restaurant Big Mamma, their five London sites all have a very different style from a design perspective.
Gloria is a 70's Capri-style and all-day long trattoria while Carlotta takes inspiration from Italian Americans. At each restaurant, a signature dessert shines. At Ave Mario, there's a 60cm tall gelato tower, Gloria dishes up a lemon pie with a 5 '9-inch meringue layer, and at Circolo Popolare, there's a caramel-topped profiterole tower.
Your processes and technologies
While you can (and should) be creative with your local strategies, your core procedures, policies, and technologies must be standardised across all your restaurants.
Let's start with the tech side of things. Using the same software and hardware to run your restaurants will make your business much more manageable. Setup becomes simpler, and it's easier to train new employees (no matter what restaurant they're assigned to) when you're using a uniformed system to run your locations.
Lightspeed customer, Fat Hippo, is a great example of the importance of using one platform across all locations. Many members of the Fat Hippo family move between restaurant locations, and Lightspeed makes that transition seamless.
"Once staff are trained on Lightspeed, any employee from any of our locations can move to any other Fat Hippo restaurant in the country and use the ePOS right away." said Richard Nelson, Executive Chef.
The same applies to another customer, Staycity, the multi-location aparthotel group expanding across Europe.
"I'm looking after all of these properties in different countries and they're all using Lightspeed. I've got one login and I can flick between them quite easily. I set all of the food and beverage outlets up in exactly the same way. Lightspeed deals with all the fiscal requirements that we have in all the different countries, and all the boring stuff that no one really wants to spend a lot of time doing." said Simon Lee, Head of Food and Beverages.
Whether you're working on the floor or in a managerial role, using the same platform for all locations is beneficial from an ease of use and time saving point of view.
2. Launch a restaurant subscription

Based on the same model as subscriptions to online video platforms (Netflix, YouTube) or gyms, restaurant subscriptions operate on a similar format.
With or without a commitment and for a monthly fee, the aim is to build customer loyalty by offering customers services or products at a reduced price–provided they repeat their behaviour.
For loyal customers, subscriptions mean substantial and welcome savings during the current uncertain financial climate. For restaurateurs, it's a long-term guarantee of a stable, recurring income. Restaurant subscriptions have a bright future ahead of them, provided that they can be set up successfully.
There are many reasons why restaurant owners should be offering their customers a subscription in 2023:
A business model that is well established in consumer habits:

two thirds of UK households (65%)

have already taken out a regular subscription–with an average of seven contracts per household.

At a time when consumers are looking for greater personalisation, subscription formulas offer the advantage of being able to adapt according to food preferences or customer profiles.

Premiumisation of the offer: invitation-only clubs and exclusive offers reserved for subscribers are increasingly popular.
The advantages of offering a subscription in your restaurant include:
A recurring and predictable revenue stream.

Increased customer loyalty, which has an impact on overall sales.

A constructive source of feedback and opinions.

A means of testing and innovating.

A source of new customer acquisition.
By expanding to a restaurant subscription, this gives you the opportunity to increase your revenue, without the pressure or costs involved in opening a second location.
3. Diversify your dining options

Our State of the Hospitality Industry report for 2022 revealed that more than half of restaurants interviewed agreed that adopting new technology over the past two years has been critical to their success. One of these tools is online ordering.
One of the best ways to grow your restaurant business via online ordering is by offering a delivery option to your customers.
With Deliverect, you can sync your menu with major food delivery apps and get orders sent straight to your ePOS. With a delivery offering, you can maximise your delivery zone to reach as many customers as possible–more than you can in your brick and mortar restaurant.
You can also use customer data to keep in touch with regulars and make sure they know how to order, and create promo codes to entice diners on social media.
4. Pop up in other places

If you're set on expanding, but don't have the funds, or are still sussing out a location, consider a pop up.
In addition to helping you minimise spending, pop ups allow you to test the waters in a particular location, so you can determine whether or not it'll be worth it to set up a permanent restaurant.
There are a few options when it comes to pop ups. One option is hosting a residency at a bar that doesn't normally serve food. This gives the bar the chance to increase their product offering, and also gives you access to a base of customers in a new location.
Another option for chefs is to host a pop up at a residency space. In London, there are permanent places dedicated to hosting residencies for chefs. These residencies typically last for a week, and, due to the limited availability, demand is often very high.
Another benefit of pop ups is that they let you test out new dishes before offering them permanently.
5. Team up with other businesses

A good way to go about your expansion is to leverage the assets of other businesses. You can do this by partnering with another restaurant. By offering your product at another restaurant, this lets you expand your audience.
Lightspeed customer Coqfighter does month-long collaborations with other restaurants, creating menu specials. One recent collaboration was with ramen bar Bone Daddies.
Another example goes one step further than a collaboration. If you're a dessert specialist, consider partnering with another restaurant to offer your dish on their dessert menu. This is a popular choice with restaurants that create their own gelato or ice cream sandwiches.
The main advantage of this collaboration and partnership is that it exposes your brand to new customers, as well as giving your restaurant extra marketing.
How technology can help with restaurant expansion
Efficient technology makes expanding your restaurant a simpler process. With an all-in-one ePOS like Lightspeed Restaurant, you can standardise your processes across all locations, and make training new employees a breeze. Want to find out more? Let's talk.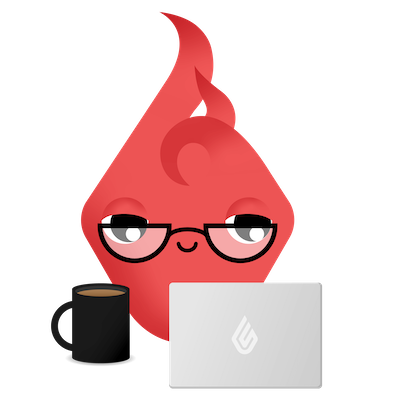 News you care about. Tips you can use.
Everything your business needs to grow, delivered straight to your inbox.