Running a pub isn't like running any other type of business. It comes with a unique set of skills, legal requirements and daily responsibilities. It's a lot of work, but in return you play an important role in your local community.
As an essential part of our cultural landscape and a potential safeguard against loneliness and isolation, we need pubs and social spaces more than ever before.
Shifts in culture and consumer behaviour also create new opportunities to reimagine what a pub can be. But before you go about revitalising your community, you need to know the basics. In this article we address the following:
Let's get started!
How do you open a pub?
Think up a name
The very first thing to consider when opening a pub is what to call it. Your pub's name is the first point of contact people will have with it, so it should be memorable and welcoming.
Many rural pubs name themselves after their geographical location, such as "The Hilltop" or "The Waterfront". A geographical name can help position your pub within the fabric of a wider community.
If you're opening a pub in the city, however, it's name should be more unique. Think about how your pub's name could tie into its branding and storytelling.

A name that piques curiosity and that points to the larger story of your pub is more likely to stick out in people's memories—so think hard when coming up with a name for your pub.
Pick a location
When considering location, think about what kind of pub you'd like to run.
Will it be a city pub, full of hustle and bustle, lunchtime rushes and 5pm happy hours? Or maybe you'd rather opt for a quieter suburban or rural pub with a more communal feel.
Your pub's location is heavily tied in with your target clientele, your menu pricing, rent and labour costs. Don't rush this step—location should be a core aspect of your pub strategy.
Choose between a tenancy and a leasehold

The type of pub you choose to run impact the cost of running a pub. Pub running costs will vary based on location, business type and macro-economic factors – so make sure you land on an arrangement that works for you given the time and place.
Tenancy
If you're just starting out in the pub industry, securing a tenancy is a good place to start.

It's the easiest and most common option for running a pub. They generally last around three years, making them a good option if it's your first time running a pub. You can dip your feet in the water without making a long-term commitment.

Tenancies involve running a pub for a brewery or large organisation at a lower rate of investment and cheaper rent. This reduces the cost of running a pub, but you're often obliged to sell only the products supplied by said brewery or company in an arrangement know as a beer tie.

This way, you avoid a lot of heavy upfront costs of running a pub like furniture, glassware and general pub infrastructure. That's all provided for you.

But this arrangement comes doesn't come entirely free of pub running costs. The trade-off is that you can pay up to 60p more for beer than the market rate. This "wet rent" is often considered to be the trade-off for lower "dry rent" (what you pay for the premises itself).
Leaseholds are usually reserved for more experienced publicans. They can last between 10-25 years and usually require between £50,000 and £250,000 in investment. You still rent the premise from a brewery or pub company, who acts as your supplier.
Freehold
A third option is buying a pub freehold, which is basically when you buy the pub outright. It's usually the riskiest and the most expensive way of running a pub. The cost of buying a freehold is often considerably more than the pub's turnover.

Don't let that deter you though. As a freeholder you have complete freedom over how you run your pub. From furniture and glassware to beer and wine suppliers.

Free from the restraint of breweries of pub companies, a freeholder can create an establishment in your own image. Just make sure you've got the capital to back it up!
How do you run a pub?
Obtaining the right licenses
Obtaining a license to sell alcohol can feel a little confusing. You need a personal license to authorise others to sell alcohol on your premise. But that alone is not enough, your physical premises also needs a license. Let's clarify.
Premise License:

This license authorises your pub's physical location to sell alcohol. You can obtain it through your local council via online application.

With a premise license, you're obliged to provide free drinking water and adopt an age verification policy. It is also your responsibility to promote drinking responsibly (think twice before selling ten shots for a fiver on a student night).

Personal License:

To sell alcohol yourself, or authorise others on your premises do so, you'll need a personal license.

For a personal license you must first get a qualification for an

accredited provider.

Once qualified, you should legally declare yourself a designated premises supervisor (DPS).

A DPS must always hold a personal license, is responsible for sales and supply of alcohol and first point of contact with police or local government.
Ignite your pub's potential
Read our bar and pub guide, and learn how you can bring your business into a new era
Hire a team
Hiring the right staff at your pub is critical to success. Rude and unhappy staff will scare customers away; cordial staff will drive repeat business and create regulars.

For that reason, hire staff with a certain amount of magnetism. After all, patrons should feel welcome and comfortable at your pub. Emphasise this point when hiring and training your staff.
Bartender: T

his probably the most important role in a pub. Bartenders have first contact with your customer bar, so they should be a great communicator and a savvy salesperson.

Barback: T

he

barback

is the unseen hero of the bar, collecting glasses from the floor and ensuring the bartender had a ready supply of clean ones.

Chef:

Pub food is known traditionally for its hardiness and simplicity. As the

gastropub

has emerged in recent decades, good pub food has become a staple.

They don't have to be gourmet level, but a competent pub chef is a must.

Waiting Staff: Y

ou probably know that it's common practice in most pubs to order food at the bar. So pub waiting staff won't need to give restaurant-style table service.

However, you'll need one or two waiting staff (depending on the size of your premises) to run dishes from the kitchen to customer's table.
Invest in mobile ordering
Not only did the pandemic bring new expectations around staff and customer safety, it also led customers to expect a higher level of convenience when ordering food and drink from pubs.

With Lightspeed Order Anywhere, you can meet these new expectations with an advanced mobile ordering platform that lets customers access your menu from any device using a link or QR code—no need to download an app.

Here's how it works:
It's a sunny day, and lots of customers are looking to enjoy a cold pint in your pub garden.




You're a little understaffed at the bar, but luckily you're using Lightspeed Order Anywhere. All your customers need to do is scan the QR code that you printed for each beer garden table from the Order Anywhere back office.




Your customers use their phones to scan the QR code and immediately gain access to your menu, where they can browse.




After browsing your menu and deciding what they're going to order, the customer simply adds their drinks to their cart then taps

Go to checkout

to place their order.




At the checkout screen, they enter their payment details and email address to receive their digital receipt.

After adding tips and paying with credit or debit card, they complete their order by tapping

place order.


The order is sent to your kitchen, and your customer has experienced a totally contactless ordering process. The only part staff have to play in all this is bringing the customer their drinks!
Pub equipment
Draught Beer System
Your first priority as a budding publican should be understanding the proper workings of a draught beer system. After all, a pub isn't a pub without beer on draught.

The two main components of a draft beer system are the taps—which sit on the bar—and the kegs—which sit in the basement. The two are connected by a system of tubes, or lines, that, along with kegs, should be regularly cleaned and changed.

All draught beer is delivered in kegs from your supplier, which needs to be connected to lines to be dispensed from the taps. A pub building will always contain a cellar, located below the bar, where the kegs are stored and kept cool.

Once connected, beer and ales make their way up the lines through the use of carbon dioxide, which creates pressure. Each Draft Beer System contains a pressure gauge where you can control the pressure within a keg, keeping the right level of pressure will retain the freshness of your beer and ale.

Different types of beer require different levels of pressure. It's important not to have too much or too little pressure in your kegs. Too much and the beer will be excessively foamy, too little and it will go flat.
Glassware
Purchasing the right amount of glassware for your pub is important. Keep a limited amount of glassware on your bar to avoid overcrowding (you can store back-ups in the cellar).

When buying glassware in bulk, consider the volume of customers you're likely to serve and account for shrinkage and breakage. Glassware can be a big expense for any pub, so it's important to get it right.

Either way, a no brainer for any pub is pint glasses, as well as half-pints. You're legally required to sell beer in measurement of pints, either full, half or third, so this is a must.

When you buy particular beers from your supplier, they will often provide a free set of branded pint glasses for promotional purposes. You should also store wine glasses, tumblers and cocktail glasses behind the bar.
Measures and pourers
In the UK, you're required to serve alcohol in the prespecified measurements as follows,
Wine: 125 ml,

175ml

Spirits:

25ml, 35ml

Draught beer and cider:

full pint or half, third or two-thirds of a pint

Fortified wine:

50/70ml
Each beverage also can be served in multiples of their specific unit. For example, cocktails often contain double units. That would be two units of 125ml in this case.
To comply with the law, it's necessary to purchase measurements. When it comes to cocktails, where multiple spirits, as well as juice and sodas, can be added, jiggers make proportioning much easier. You can also buy them to measure wine and sherry
Placing pourers on top of your spirit bottles is also necessary for avoiding spillage and being precise when mixing cocktails. Your patrons are going to want what they pay for!
Granted, a pub isn't where most people would go to order a cocktail. But it's still worth investing in some cocktail equipment, at least make sure your bartender knows the basics.
A pub should always pull a good pint. But one that can mix a good cocktail along with it can really set itself apart from the competition.
Games
Good ale, a warm atmosphere and friendly staff are great for getting punters through the door. If you want them to stick around, however, you better integrate some pub games into the set-up.
No pub is complete without a pool table and a dartboard. But going beyond that can make your pub unique.
Try adding something you might not find in other pubs. Air hockey, ping pong machines, arcade games and football tables are not only fairly novel additions for a pub, they also create a fun atmosphere.
Cost of goods sold
Cost of goods sold (COGS) is exactly what it sounds like: a calculation of the entire cost of items sold on your premises.

For businesses that produce their own products, the cost of sourcing and manufacturing those goods is often included in their COGS. For most pubs, however, that only includes the costs of purchasing the items that are sold on-premises.

Calculating COGS is pretty straight-forward. Simply add the amount of inventory (in this case food and beverage) at the beginning of a time period, to the amount of inventory purchased during that time period.

Then subtract from that the amount of inventory at the end of that time period, and that's your cost of goods sold!

If you're doing a COGS analysis for 2019, your formula would look something like this:


A good COGS varies from business to business and is dependent on many variables. COGS are often expressed in ratios of expenses to sales. An ideal revenue/costs ratio for draught beer, for example is 20-40%. For bottled or canned beers it's 30-35%.

As a general rule, one-third of a hospitality business's revenue is allocated to cost of goods sold, and another third to labor expenses. The remaining revenue must cover overhead expenses like utility bills and rent.
Utility costs
Unfortunately, running a pub doesn't exempt you for paying utility bills. A functioning pub requires a lot of gas and electricity, but just how much depends on what type of pub you're running.
A 2019 survey by the British Bar & Pub Association found that the utilities cost for running rural pubs with a roughly even split in food and beverage and a weekly turnover of £5000 can expect a 4.8% cost to turnover for utilities.
A town centre pub with a roughly 70/30 split for drink and food and turnover of £10,000 per week can expect to pay 3.9% of turnover for utilities.
So while location and concept can influence utility cost—it's difficult to predict what your specific utility costs will be.
How do you manage a pub?
Stock control
Good stock control is essential to running a pub. A close eye on what goes in and out of your premises helps you maximise profits and plan for the future.

Say you sell two beers on tap. One's an IPA, the other's a stout. You buy them for the same price, but when checking stock you notice that the IPA has vastly outsold the stout. You realise from this simple observation that, if you want to purchase stock to support demand and minimise waste, you should be stocking more IPA than stout.

How can you work out exactly how much to order of both to increase your return on investment? You could use your own powers of observation, or sift through the books to discern patterns. But these methods are time-consuming and prone to error.
Price your menu and turn a profit with our Food Cost Calculator
Calculate your restaurant's food costs within seconds. Click below to download
A more reliable method is using an ePOS to keep track of stock for you. Lightspeed ePOS, enables you to quickly access an accurate digital record of current and past stock, orders and purchases.

Most importantly, you can track stock in real-time and receive email notification when your stock falls below a certain threshold:

Here's how pub inventory management works with Lightspeed:
You receive 180l of beer in the form of six 30l kegs. You upload each keg as a single unit to your ePOS's stock management platform.




You can link this 30L beer keg to its corresponding sale item: a half pint or full pint of the beer in question. Since one pint equals roughly 568ml, you can draw roughly fifty three pints from a single keg, 318 from all six.




So each time you pull a pint, you use one subunit of beer – which totals 568ml. With your current stock levels of 180l you can pull roughly 318 pints.




Since this sub-unit is linked to the unit item in inventory, 568ml is subtracted from the total volume of beer in stock each time you sell a pint.
Get notified when low on stock
So you've linked your menu items with your stock. But how can you stay up to date with low inventory levels?
An advanced pub ePOS system will allow you to add certain 'rules' to inventory items, which trigger notification emails when a stock item goes below a predefined quantity. These rules can be configured in the ePOS back office. Here's how you do it in Lightspeed ePOS:
Go back to your six units of beer in the back office. How low can it go before you need to reorder? You might decide it's best to set a rule for when you only have enough to last you one more business day (around two units).

Before creating a rule, you can toggle whether or not the rule applies to all stock or not. In this case, we only select beer.

Now you've selected the unit item, you enter the number of units below which the rule will be applied for the chosen product—two units

Now when the number of bottles reaches below two units, you'll be notified and can reorder promptly!

See Lightspeed in action
Watch for our webinar, and discover how Lightspeed can drive your business forward.
Employee management
Labour costs are a huge determining factor in your pub's success. Ideally, you want to reduce them as much as possible, whilst still keeping your staff happy and your pub running smoothly.

In an industry with a historically high staff turnover rate, the ability to train new employees quickly is a must-have. For that reason, bar managers need an intuitive, one stop platform from which they can train staff

Of course, not all your staff needs to access each aspect of your bar tech stack. On Lightspeed ePOS, for example, you can control employee permission which limits staff access to certain features. That way, you only need to teach them the essentials!

Transform your business data into actionable insights to drive you forward. Lightspeed's seamless integration with Planday saves time and labour costs by consolidating employee management within a single easy-to-use app that integrates with Lightspeed ePOS.

Bring more efficiency to scheduling

—Update and modify schedules through an app, giving staff transparency and allowing them to swap shifts, request vacations and set availability.

Save labour costs with accurate time tracking

—Staff can punch in and out from the app, and they'll get reminders to punch out when their shift finishes. You set a GPS radius around your location so you know who is on site, and when.

Share data from your ePOS for detailed insight—overlay employee data from Planday with revenue data from Lightspeed ePOS to fully utilize your most profitable staff.

Sales reporting
Accurate reporting and forecasting have long been the bane of publicans' lives. But getting the right sales information is important for turning a profit and staying on top of business management.
With an ePos till system, you can run a range of reports to stay on top of things.
Product reports:

To see your best selling products, as well as previous purchase orders, current stock and information related to costs and taxes.

End-of-day reports

: Give you a daily overview of your sales and your cash drawer activity. You can compare with other days and see what times of the week you're most profitable.

User reports:

Let you track staff performance to better inform your staff rota and reduce labour costs, and see how much each employee made for your pub, including tips.
Marketing
In the past 30 years, advertising standards agencies have implemented strict codes on what you can and can't do when marketing and advertising alcohol.

This means that pub marketers often have to tread carefully and get creative when advertising their business and products.

However, like so many things, social media has made pub marketing a little easier. It's given pubs access to an external market that they may have been cut off from in the past. Now pubs can advertise themselves on any social media platform they choose.

But when it comes to social media marketing, knowing your audience is key. According to Statistica, the largest age group amongst all social media platforms are Millenials and Gen-Z. That means that any traditional notions of what marketing a pub might involve may no longer apply.

Why? Because the younger generations aren't drinking as much as generations prior. Millennials are shown to be drinking slightly less, but the real shift comes with Gen-Z.

A 2018 report by Berenburg found that Gen-Z (those born between 1995 and 2010) were drinking over 20% less per capita than even Millennials did at their age.

The reason for these shifts isn't all that clear. It may be that growing up during times of economic insecurity has led young people to think twice before spending their disposable income on heavily-taxed alcohol.

To tackle this, you could also focus more your marketing efforts of over-40s, who consume more alcohol than younger generations are therefore a safer market. This, like so much else, also depends on the geography of your pub and the demographics of your clientele.

If you do choose to market to Gen-Z and Millennials, consider promoting your pub as a more than just a social space for drinking. Offer something they can't at home or in other pubs, and don't base it around getting wasted.

Pub quizzes, games nights charity events are all tried and tested ways off getting punters through your door. but getting creative and differentiating yourself is what will really draw people's attention in this market.

Should you consider running a pub?

As you may know by now, running a pub comes with its own set of challenges. When done properly, however, it can be hugely rewarding. Good pubs vitalise communities.

Seeing that the number of pubs in the UK has been declining in recent years—there's more of a need than ever for local institutions that instil a sense of community.

Hopefully, the above information gives you a good grounding for starting your journey into the pub industry. You'll be entering at a time of great innovation and reinvention. If that fact excites you just as much as the thought of tapping your own kegs, you should definitely consider opening your own pub.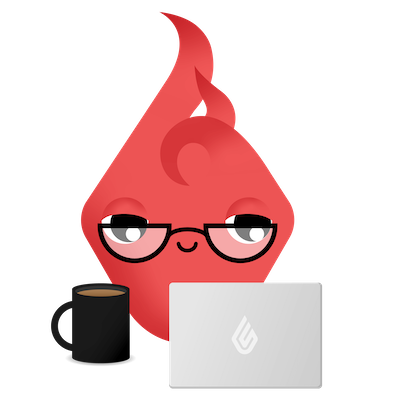 News you care about. Tips you can use.
Everything your business needs to grow, delivered straight to your inbox.