Table reservation management has taken on new importance in today's climate. If you're new to taking table reservations, there are some rules of thumb you should know. Here are some strategies for taking bookings without impacting your restaurant's workflow.
Why take reservations?
Table reservations allow you to forecast volume and therefore plan your staffing and inventory needs accordingly.

Moreover, reservations almost guarantee income: you can make more informed predictions about what your turnover will be on any given night, week or month based on the number of table reservations.

Without reservations, it's difficult to accurately predict your operational needs and the risk of shortages and disappointed guests increases.
Get the most of table reservations with Lightspeed and OpenTable
If you're using the integrations between Lightspeed Restaurant ePOS and OpenTable, you can create guest profiles from reservation data like customers' names, phone numbers and email addresses. This data gets shared back and forth between OpenTable and Lightspeed Restaurant ePOS to help you get to know your guests better and tailor experiences to them.

For example, OpenTable shares reservation data with Lightspeed ePOS so that your restaurant can collate a detailed database of customer profiles. Likewise, all check data from Lightspeed ePOS is shared with OpenTable, unlocking the true capabilities of the platform's reporting engine.
Armed with this data, you can:
Identify regulars to your restaurant

Send paperless receipts to customers' email addresses

Target customers for marketing and promotions

Track spend across your reservations

Identify menu favourites and engineer menus accordingly.
Not only can reservations help you secure revenue and forecast demand; with the help of a cloud-based ePOS system and a reservation platform like OpenTable, you can capture guest data to enhance and personalise their experience.

London wine bar Humble Grape use the integration to grab valuable data on their customers. "We integrated OpenTable into our Lightspeed ePOS because we want to further enhance our customer experience," says Kevin Coatzee, Head of People and Operations.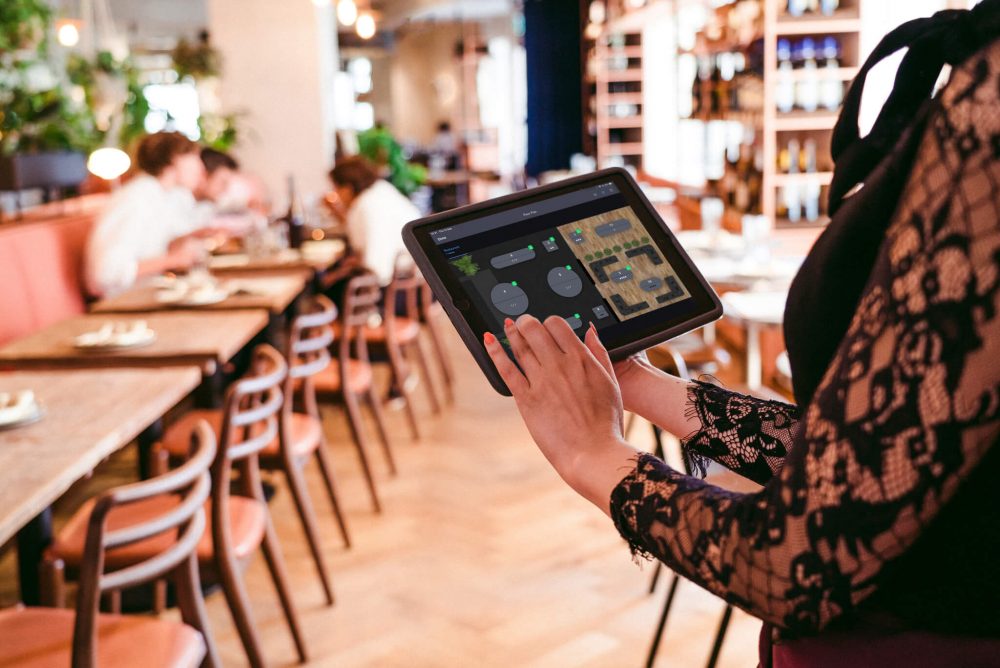 "For instance, when a customer reserves a table they give a name. OpenTable then transfers that data to Lightspeed and it shows up on the floor plan. Before the customer even arrives our waiters know their name—it's a small detail which can make a big difference to customer service."

What's more, the integration works two ways: Lightspeed supplies data on what wine's their customers have ordered on their last visit, or what dishes they order most often. That will allow Kevin and his team to tailor the experience to individual customers and upsell new products based on their individual tastes.
Table reservation management tips.
To ensure an easy time for both guests and your restaurant staff, it's crucial to be strategic in how you book, and how you take a table's order once they're seated. Employing the following strategies will make a world of difference to your restaurant service.
Stagger tables
What's the golden rule of taking table reservations? Don't book several tables at the same time. Book two tables at a time instead, one pair every 15 minutes.

When seating guests, spread them out throughout the floor plan to not overload each waiters' sections. This way, you avoid overwhelming staff and keep service running along smoothly. Once guests are seated, take each table's orders a couple of minutes apart to avoid bombarding the kitchen with all the checks at once.
Emphasise etiquette
Nothing throws service out a whack like tables turning up late, or turning up and ordering at different times. This can break the flow of service and result in a poor customer experience.

It's important to emphasise tactfully to your guests that they're expected to be punctual. Be firm on this point. Yes, the customer is paying for their meal but their experience will be better if they turn up on time. Do you have a bar area that customers can wait in? ask them to turn up even earlier to further reduce the risk of backlog.
Ask customers to order all courses at once
One way to bungle service is to have customers order their courses sporadically. This makes it hard for the kitchen to plan and can turn things pear-shaped pretty quickly. By kindly requesting that customers order all their courses at once, you make it easier for the kitchen to organise and get the dishes out promptly

A sophisticated restaurant ePOS can make this much easier with features that facilitate order by course. With Lightspeed Restaurant, for instance, you can make ordering more efficient by selecting Order by Course in the ePOS order screen.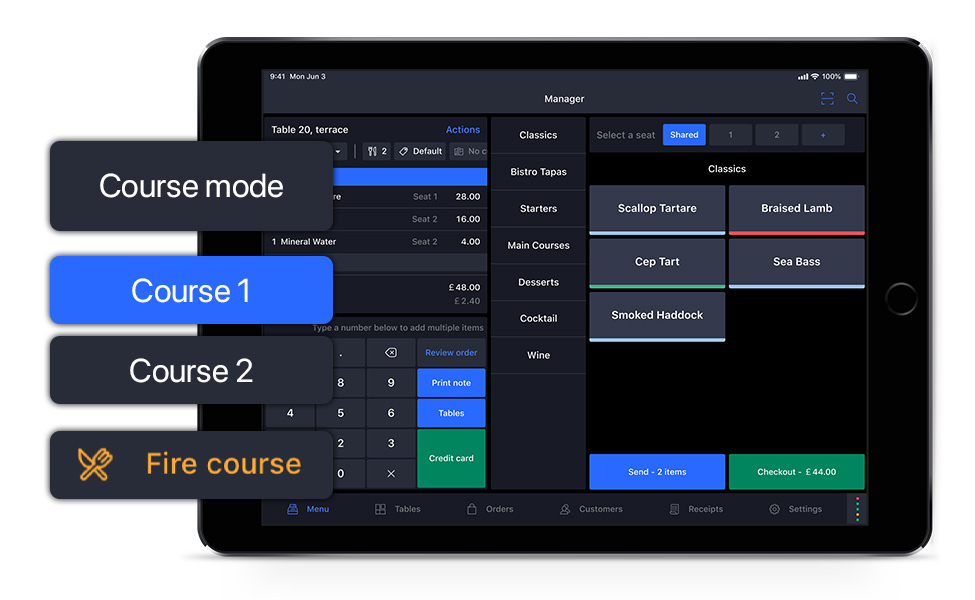 Waiters can split a customers ticket into as many different courses as they please. When taking a customer's order, the waiter simply needs to press Add a course to add another item. This aids communication between the kitchen and front-of-house. Waiters can prompt the kitchen to prepare each course once customers are ready by tapping Fire course.
But wait, there's more.
Lightspeed Restaurant is brimming with features to help ignite your potential
Walk-ins vs reservation – which is better?
As we already mentioned taking reservations guarantees income. What's more, having a full reservation list adds to your restaurant desirability.
But if you're a small or starting restaurant, it's important to allow for guests to discover your business spontaneously — and that's why you should accommodate walk-ins.
While experience should inform you of the busier times of the week (i.e. weekends), forecasting operational needs can be a bit trickier if you're taking walk-ins. You shouldn't rely solely on walk-ins. Unless you operate in a high foot traffic area, people tend not to go outside as much in the colder months, for example, and there is less chance of passing trade.
For new customers to discover your restaurant , consider having a 'walk-ins only' night. Nights such as this can be hard to plan for (what if no one turns up?) so hold on to a popular night like a Friday or a Saturday where you're more likely to bring in passing trade.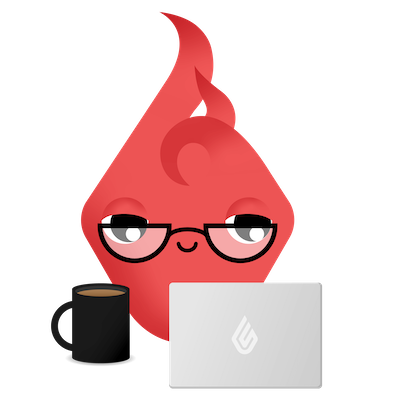 News you care about. Tips you can use.
Everything your business needs to grow, delivered straight to your inbox.