The world of social media can be puzzling. New trends to hop on, constantly changing algorithms, and the pivot from static images to video. But, social media is one of the most powerful – and free – tools you can use for your restaurant marketing. And, if there's one platform you should be joining, it's TikTok.
TikTok lets you build brand awareness, connect with customers, attract new ones, celebrate your menu, and put your staff in the spotlight. This article is packed with helpful tips to help you build your brand on the platform, with the aim of turning hungry users into paying customers.
Here's a lowdown on the topics we'll be covering:
The ultimate guide to restaurant marketing
From social media trends and technology to traditional tricks that haven't lost their magic, get the lowdown on how to market your restaurant with our free guide.
What is TikTok?
TikTok is a video-sharing social networking platform that lets users create, edit, and share videos that are up to 10 minutes long. Although videos can be 10 minutes long, the shorter, snappier clips tend to perform better. You can customise your video with filters, music, and text.
TikTok features two pages to watch and discover content: the For You Page (FYP), and the Following page. The FYP is a personalised feed of videos that TikTok thinks a user would enjoy. The algorithm is based on the user's interests, watch history, and the way they interact with videos on the platform. That allows the platform to create a highly-personalised feed for every single user.
You can also engage with the Following tab, which shows content from users you are following.
Why should restaurants use TikTok for marketing?
TikTok is a powerful platform for restaurants. The video-sharing app lets you connect with existing customers and attract new ones, increase brand awareness, build excitement for new dishes and drinks, as well as putting your restaurant on the local – and global – map.
Unlike other social networking platforms, TikTok tends to attract more informal and low-fi content. This makes it an ideal platform for promoting your business in a creative way – without having to invest a lot of money or resources.
Many restaurants aren't yet on TikTok, but with one quick search, you'll soon discover your customers are talking about you, and sharing their own content about your restaurant.
As of May 2023, the hashtag #restaurant has more than 20 billion views. Plus, you can filter restaurants by locations and cuisine. For instance, #londonrestaurants has more than 587 million views.
How do you make a TikTok video for a restaurant?
You can create content directly in the app, or upload existing videos.
To make a TikTok video, click the + button at the bottom of the app.

If you're filming directly through the app, choose the time limit you'd like for your video: up to 15 seconds, up to 60 seconds, up to 3 minutes, or up to 10 minutes.

Hold the button down and film your content. You can film yourself, or flip the camera to film what's in front of you.

Click the tick icon, then, choose if you'd like to add sound, text, stickers, emojis, effects, filters, or captions.

If you're uploading a video you've already filmed, click the upload button. You can select one video, or upload multiple videos.

Once you have uploaded your video, you can follow the same steps as above for adding additional content.
How often should restaurants post on TikTok?
When it comes to posting, there's no set rules for how frequently you should or shouldn't be sharing content. But, as with all social platforms, the more consistent you are, the better.
Plus, the more you post, the more opportunities there are for people to see your content and convert into customers.
How to optimise your restaurant profile for TikTok
So, you've joined TikTok and you've got a business profile for your restaurant. Now, it's time to optimise your profile and make it as user-friendly as possible.
Start by adding a profile photo. We'd recommend you upload your brand logo, as this makes it easy for users to identify you on the app.
It's also important to add copy to your bio. Think of this as the place to tell people more about your brand, what sort of restaurant you are, and where you're located. Businesses can also add a link to their website. This way, you can use direct call to actions in your captions. For example: "Click the link in our bio to find out more."
TikTok also lets you link to your Instagram and YouTube channels. This is a great way to cross promote your existing accounts on other platforms.
8 ways to use TikTok for restaurant marketing
1. Show the behind the scenes of the restaurant
Often, it's the main event that takes centre stage on your social media channels, be it a plate of unctuous beef shin ragu, a towering soufflé, or a cut-through of a freshly baked sourdough loaf. But, the joy of TikTok is that behind the scenes content takes the lead. Users love to feel like they're getting a look at something that's often reserved for only those working at the restaurant.
This could be a video sharing pasta being kneaded, rolled and shaped into ravioli, a close up of a dessert being plated, or an elaborate table being laid ahead of service. One of Lightspeed's customers, Polpo, uses this approach on their TikTok. One example is showing a tiramisu being dusted with cocoa powder, portioned out and served.
Another customer, Mamma Dough, uses TiKTok to share videos of sourdough pizzas being hand stretched, topped, and baked.
2. Celebrate your staff
As with all social media, we know that people engage with people. TikTok is a fantastic way to celebrate your staff, and the people that make your restaurant such a great place to visit. Share a clip of your mixologist shaking a cocktail, post a video of your sommelier talking about their favourite wine of the week, or let your head chef shine while plating a new dish.
A popular TikTok trend is showing a day in the life. Give your employees the chance to show people what it really looks like to work in a restaurant, whether that's your baker shaping sourdough at 4am, or your barista grinding beans and tamping coffee.
3. Embrace trends and make it funny
Trends: they come and go. And, it's important to choose the ones that work for your brand. But, if you jump on them early enough, the rewards can be incredible. The best way to spot new trends is to use the app regularly, and explore the FYP to see what's popping up. It's also worth looking at other brands in your industry to see how they use trends to promote their product.
Our customers Gloria and Ave Mario, which are part of the Big Mamma group, use TikTok to share funny videos that highlight their extravagant dishes, and humorous clips that relate to their Italian roots. While Big Mamma has 3,000 followers, their videos have impressive reach, with one video boasting 16.8 million views. Maybe the most-watched video of lemon meringue pie on the internet?
4. Engage with your customers by replying to comments
TikTok gives you the chance to reply to questions left on previous videos, with a new video. This lets you directly interact with users, while also building brand loyalty.
If a brand takes the time to create a video responding to your question, that shows they care. These questions don't have to be serious ones, but could be about bringing a dish back, opening a new location, or sharing a secret recipe. Get creative with your answers and encourage users to ask more questions.
5. Collaborate with influencers
One way to reach a larger audience on TikTok is to collaborate with influencers who have a similar target audience. This can help you get access to their followers, and grow your own following as well.
Find influencers who align with your brand message and who have an audience that would be interested in what you have to offer. Then, work with those influencers to create sponsored posts or other types of content that will promote your brand on their account.
To find creators that fit your brand, use TikTok Creator Marketplace. It's a tool that helps brands connect with creators. You can filter and search influencers by their audience size, engagement rate, country, topics, and more to find influencers that are the perfect fit for your brand.
6. Share recipes
Cooking videos and channels are wildly popular on TikTok, with the #recipe hashtag amassing 77.2 billion views as of May 2023. People love to watch people cook, even if they're not going to attempt the recipes themselves.
Now, we know you won't want to give all your secrets away, but sharing a few recipes every now and then is a fantastic way to provide users with valuable, saveable and highly engaging content.
Maybe it's the way you make the perfect negroni, or how to master cacio e pepe. Or, if you offer a seasonal special, why not share the recipe after it's left the menu? Another idea is to simply share inspiration. Give users ideas for how to use the season's best, be it asparagus, artichoke or aubergine.
7. Highlight offers
Another Lightspeed customer, Fat Hippo, uses TikTok to share recipes, new dishes, and special offers. These special offers can be TikTok exclusive, and this, in turn, can encourage customers to follow you on the platform. Create TikTok-exclusive videos to highlight a lunchtime deal, or give your followers a special discount code to use.
8. Utilise user-generated content
TikTok is a hub of user-generated content, and a fantastic platform for sharing videos that customers have created in – or about – your restaurant.
Within the app, there are a number of ways you can share UGC content. The first option is to save the video to your device, and then re-upload it to your restaurant's TikTok page with a caption.
Other options for sharing user-generated content on TikTok are to use the duet and stitch tools.
The duet tool lets you record a video to sit side-by-side with the video you're sharing. A duet shows two videos in a split screen that play at the same time. One idea for using the duet tool is to share a video a customer has created of the cocktails at your restaurant, with a video of your bartender making the cocktails.
The stitch tool lets you combine an existing TikTok video with a video you're creating. A great way to use this tool is to share the making of a dish, followed by a clip a customer created of the finished dish.
As with all re-purposing of user-generated content, be sure to do it legally. Get permission before sharing, and credit the original creator.
Ready to take your restaurant to new heights?
Social media as a form of marketing can help take your restaurant to the next level. You know what else can? An all-in-one ePOS designed to help you manage, optimise, and scale your business with ease. Take a look at Lightspeed Restaurants right here.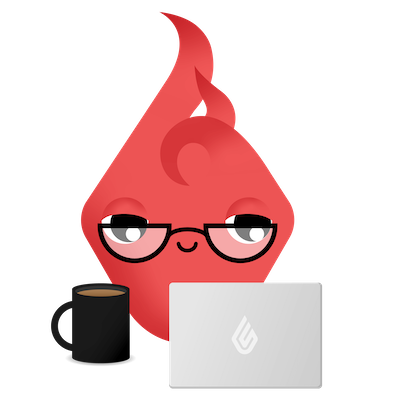 News you care about. Tips you can use.
Everything your business needs to grow, delivered straight to your inbox.