For the past 11 years, Lightspeed has been creating EPOS solutions that help independent businesses thrive. Today we're excited to introduce the UK to our latest offering, Lightspeed's omnichannel solution — a powerful integration of our Lightspeed Retail and eCom solutions.
As digital technology advances, consumers are naturally becoming omnichannel shoppers. They browse and shop online and offline interchangeably and demand enormous flexibility when it comes to choosing where, when and how they buy.
To continue fulfilling the evolving needs and expectations of the modern consumer, retailers need to meet customers across all sales channels. Omnichannel retailing is no longer a nice-to-have — it's a must-have for any retailer to remain competitive. Our latest solution enables independent retailers to easily adapt to this new form of selling.
What can you achieve with Lightspeed's omnichannel solution?
1. Centralise your operations and data
Lightspeed proves that with the right tools, managing multiple channels doesn't have to be a bigger challenge than managing just one. An omnichannel solution centralises online and in-store operations and reporting, facilitating business management, improving efficiency and eliminating manual mistakes.
By centralising your inventory, stock management is automated in real time across all channels. This gives you a clear idea of how your stock is selling, so you know if it's time to place an order with a supplier or focus on adjusting your offering. From sales data to customer purchase history, in-depth reports provide you with a single view of crucial data to simplify business analysis and fact-based decision making.
Are you keeping up with customer expectations?
Learn more about why you should invest in an omnichannel solution.
2. Deliver a consistent customer experience
With an omnichannel system, you can give your customers the flexibility to browse and shop across different channels, such as ordering online to pick up in-store. Customer data is stored in the cloud and accessed via one system, so you can quickly retrieve order details using basic customer information.
What's more, Lightspeed eCom's customisable, design-lead templates can help you translate your brick-and-mortar brand identity online. You can colour your online store to match the colour scheme of your physical shop, for example.
"Omnichannel is about delighting your customers whether they come into your shop or visit your online store."
– Andrew Allen, Co-owner of Papillon Living
3. Increase customer loyalty and sales
By going omnichannel, you can meet your customers' expectations and make your products available across all sales channels. With an eCommerce store, you can effectively stay open for business 24/7, giving customers total freedom to shop when they want.
To encourage shoppers to come back time and time again, you need to keep them engaged. Armed with a suite of built-in digital marketing tools such as SEO optimisation, social sharing tools and a blogging platform, you can build a digital community around their businesses and nurture customer relationships outside of the context of a physical shop.
What's more, having cross-channel customer data in one place helps you to better understand your entire customer base and adjust your promotional efforts and product offering to create experiences tailored specifically to your customers. This level of personalisation helps improve the customer experience and, in turn, increase loyalty and the likelihood of consumers buying your products.
A Lightspeed customer's omnichannel experience
Business partners Stephen Anderson and Andrew Allen started their joint retail venture in 2009 by setting up a small gift shop in Brighton. Their offering quickly scaled up to include an interiors shop which they have branded Papillon Living.
Following customer demand, Anderson and Allen decided in early 2016 that it was time to take their business online. But they were only prepared to do so with a solution that would allow them to replicate online the unique customer experience delivered in their physical store.
As satisfied Lightspeed EPOS customers for over two years, they naturally turned to Lightspeed's omnichannel solution. From it's usability and reliability to its advanced reporting dashboards and ability to seamlessly integrate physical and web operations, they found everything they needed to appeal to the expectations of their customers.
"I can say without reservation that omnichannel has actually exceeded expectation in all areas."
– Stephen Anderson, Co-owner
The transition was smooth. Anderson and Allen were able to sync their EPOS to their new eCom website at the simple press of a button and, so far, have been delighted with the results of their omnichannel operation.
Being able to deliver a consistent experience to customers both offline and online has enabled them to engage with customers as they never have before. They can now introduce their in-store customers to their online shop, and vice versa. This helps them to continue making connections with customers outside of the context of their physical shop and add a face to their online business. Customers are more engaged no matter how they first come into contact with the brand.
"The thing I love about omnichannel is that whether customers are online or offline, they get the same experience."
– Stephen Anderson, Co-owner
The owners have also hugely benefited from a 360° view of their operations. They save countless hours consolidating and interpreting data from two channels. Going omnichannel has provided them with a single view of daily, weekly and monthly takings and trends from their online and in-store operations, which allows them to quickly adjust their margins as they see fit.
Stephen and Andrew see unlimited growth potential for their business as they move forward with their omnichannel retail business.
Need more information about our omnichannel solution?
We're here to answer all your questions.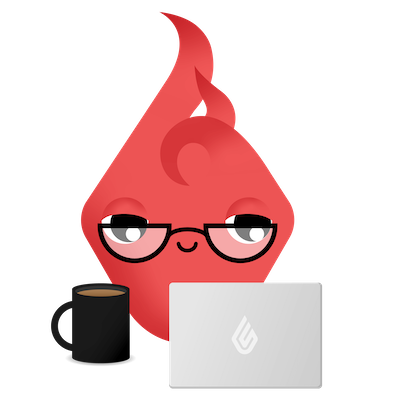 News you care about. Tips you can use.
Everything your business needs to grow, delivered straight to your inbox.