Due to advances in digital technology, as well as new pressures brought on by a global pandemic, multi-channel retailing has become standard practice over the years. Consumers browse and shop online and offline interchangeably and demand enormous flexibility when it comes to choosing where, when and how they buy.
To continue fulfilling the evolving needs and expectations of the modern consumer, retailers need to meet customers across all sales channels. Multi-channel retailing is no longer a nice-to-have — it's a must-have for any retailer to remain competitive.
Join the era of omnichannel
Learn how to take your business online
What is multi-channel retailing?
Multi-channel retailing is about optimising your sales and marketing strategy to ensure you're offering customers a wide range of choice in how they buy your products.
Multi-channel retailing has been a business must-have for years, but with the 2020 pandemic limiting the ways customers could make purchases, it's necessity has been highlighted in the past year.
Lightspeed offers retailers an advanced solution to adapt to new world of multichannel retailing. Lightspeed's omnichannel solution is a powerful integration of our Lightspeed Retail and eCom solutions.
What can you achieve with Lightspeed's mutli-channel solution?
There are multiple ways Lightspeed Retail ePOS can set you up for success in multi0channel retailing. Let's name a few:
1. Centralise your operations and data
Lightspeed proves that with the right tools, managing multiple channels doesn't have to be a bigger challenge than managing just one. A multi-channel solution centralises online and in-store operations and reporting, facilitates business management, and improves efficiency by eliminating manual mistakes.
By centralising your inventory, stock management is automated in real time across all channels. This gives you a clear idea of how your stock is selling, so you know if it's time to place an order with a supplier or focus on adjusting your offering. From sales data to customer purchase history, in-depth reports provide you with a single view of crucial data to simplify business analysis and fact-based decision making.
2. Deliver a consistent customer experience
With an multi-channel system, you can give your customers the flexibility to browse and shop across different channels, such as ordering online to click and collect. Customer data is stored in the cloud and accessed via one system, so you can quickly retrieve order details using basic customer information.
What's more, Lightspeed eCom's customisable, design-lead theme templates can help you translate your brick-and-mortar brand identity online. You can colour your online store to match the colour scheme of your physical shop, for example.
Your theme should:
Represent your brand

. Your site should give your customers an idea of your brand at a glance, from colours to photos to font choice. This is doubly important for your homepage, as your brand should wow customers from the first second they see it.
Be easy to navigate

. Potential customers shouldn't be overwhelmed looking at your site. The layout should be logically arranged, with categories and the shopping cart easy to find.
Be desktop and mobile responsive

. This means it should automatically detect what device your customer is browsing on and load a version of your theme optimised for that device.
Load quickly

. Increasing your website speed by even just one second

increases your conversions by 7%

.

Be bold and visual-focussed.

You'll capture your customer's eye with large, high-quality images. Refrain from adding too much text on the homepage and overwhelming your customers; let your product images speak for themselves.
You're going to need a well-designed theme that's easy to customise, quick to load and that has built-in mobile responsiveness.
If your theme looks great, but is a pain to customise and update, you might be stuck with a good-looking website that doesn't reflect your brand and doesn't easily integrate with the newest features. If your theme has all the bells and whistles—slide out carts, quick views of products, a search, more—but takes a long time to load, customers won't stick around long enough to see any of it.
If your theme is holding you back, it's time to update it.
Lightspeed's new Ignite theme gives Lightspeed eCom users a free-to-use, modern and sophisticated theme that's easy to customise, no web development skills required.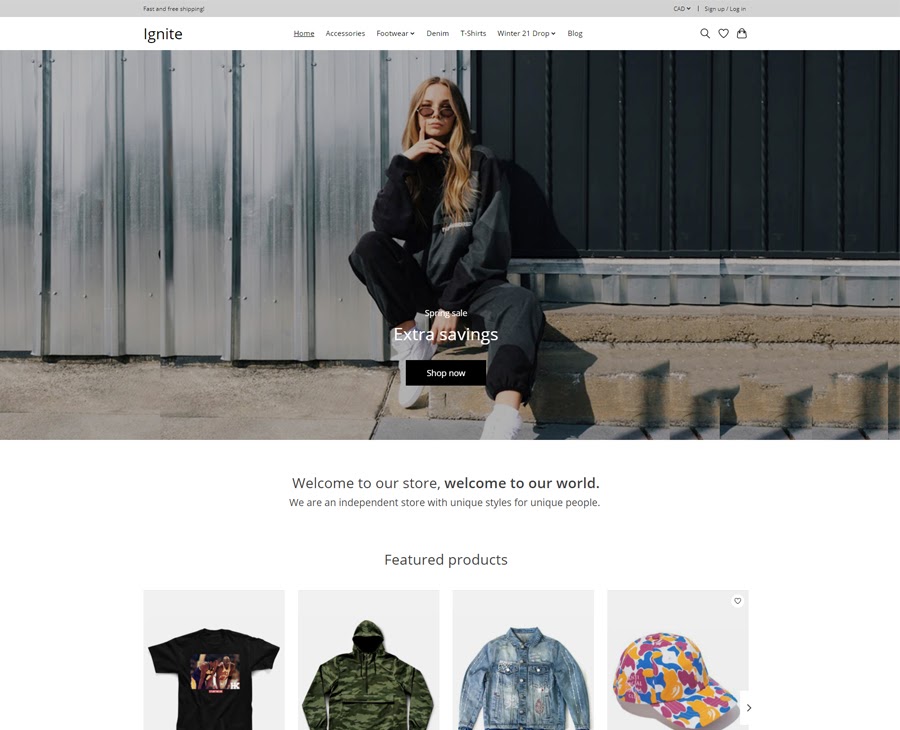 Just one example of how Ignite can be customised. See more here.
It features a slide out cart, giving customers an easier way to manage their purchases. It has an improved mobile experience, so you can capture the all-important mobile market; 74% of users are more likely to return to mobile-friendly websites. Maybe most importantly, Ignite does it all without extra loading time, so your site is optimised to make a good first impression.
And, again, Ignite is free-to-use for all Lightspeed eCom users. Given third-party web development can cost you in the hundreds, even thousands, that's good news.
3. Increase customer loyalty and sales
By going omnichannel, you can meet your customers' expectations and make your products available across all sales channels. With an eCommerce store, you can effectively stay open for business 24/7, giving customers total freedom to shop when they want.
To encourage shoppers to come back time and time again, you need to keep them engaged. Armed with a suite of built-in digital marketing tools such as SEO, social sharing tools and a blogging platform, you can build a digital community around their businesses and nurture customer relationships outside of the context of a physical shop.
What's more, having cross-channel customer data in one place helps you to better understand your entire customer base and adjust your promotional efforts and product offering to create experiences tailored specifically to your customers. This level of personalisation helps improve the customer experience and, in turn, increase loyalty and the likelihood of consumers buying your products.
A Lightspeed customer's multichannel experience
Stewart and Gibson are a family-owned enterprise whose roots go back over 100 years. But despite having much to look back on, they aren't afraid to look ahead either.
Soon after adopting Lightspeed Retail ePOS in 2017, they realised that a multi-channel retailing was the next logical step for their business.




Having dabbled in online retail through various platform for years, they realised that to truly move their business forward. They opened their own webshop with Lightspeed eCommerce, and thing really took off.

"We needed a way to sync our inventory between our online and offline channels, so we could track it more efficiently. Lightspeed enabled us to do that, helping us to modernise our business operations and make our lives easier."

Equipped with a cloud-based ePOS system, Stewart and Gibson were now able to respond to the changes in consumer behaviour that they'd been observing for years.
"For years now businesses have seen a decline in footfall. We wanted to see the continuation of our family business and we realised that going online was the next step for us. If we didn't, we'd be left behind."
But the true fruits of their omnichannel efforts came in 2020 – when they saw unprecedented growth, despite the pandemic.
"It was probably the best year we've ever had." says Andrew. "With the lockdown people weren't going into the city, or to large out of town shopping centres, they were working from home and shopping local."
Andrew put it down to the simple decision to stay open that led to such popularity both online and in-store.

Enter the world of multi-channel retailing
Lightspeed provides the tools to drive your business forward. So what are you waiting for? Implementing Lightspeed's omnichannel solution is quick and easy. Interested? Let's talk.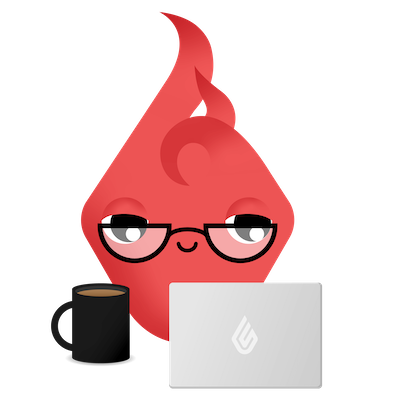 News you care about. Tips you can use.
Everything your business needs to grow, delivered straight to your inbox.