Software plays a more central role in hospitality than ever before. Using cloud-based ePOS systems to improve everything from workflow efficiency to labour management and customer experience is now standard practice.
But how can you tell one piece of tech apart from another, and how do you know when it's time to switch?
That's what we're here to answer. Here are 6 reasons why you should ditch your cash register for Lightspeed ePOS.

2. Smoother payment processing
What is an ePOS system?

Before we start, let's go back to basics.

An electronic point of sale (or ePOS) is a cloud-based, digital platform from which you can run several aspects of your business on a single screen.
A good ePOS will let you take orders from anywhere in your restaurant, cafe, bar, pub or hotel through the use of an iPad and a WiFi connection. You can send orders directly to your kitchen, bar or barista station for quick and seamless communication.
But how do they differ from the cash registers and legacy POS systems? That's what we aim to outline in this post. But first, let's define some terms.
Cash register: a machine for ringing up sales, holding cash and keeping track of transactions. They're generally at a fixed point and rarely exceed these basic functions.

Legacy POS system: A step up from the cash register, legacy POS systems can perform functions like helping manage floor plans and menus. However, data is stored on a hard drive so can easily be lost and only accessed from one place.
How is an ePOS different from a cash register or legacy POS system?
In many cases, these terms can be used interchangeably. But there is an important distinction between them.
Both perform the same base functions, but comparing a cash register to an ePOS system is a bit like comparing a bicycle to a car. Sure, both have wheels, gears, and get you from A to B—but that's where the similarities end.
Both traditional cash registers and ePOS systems can be used to process customer transactions and track cash flowing in and out of your business. With a cloud-based ePOS system, however, the functionalities don't end there.
Let's explore in more detail what ePOS can do.
1. Improved mobility
One of the most striking differences between a cash register and an ePOS is portability. Cash registers and legacy POS systems have traditionally stayed fixed to a counter. Customers and waiting staff must travel over to a station to process a bill or punch in orders before sending it to the bar or kitchen.
ePOS systems, on the other hand, can often be used from an iPad. That means transactions can be made at any point in the premises provided there's an internet connection.
An ePOS system can also be used in this way to take diners' orders right there at the table and send them to the kitchen. A table's order is taken, split by courses or seat, then sent directly to the bar or kitchen all from one place, no extra trips required.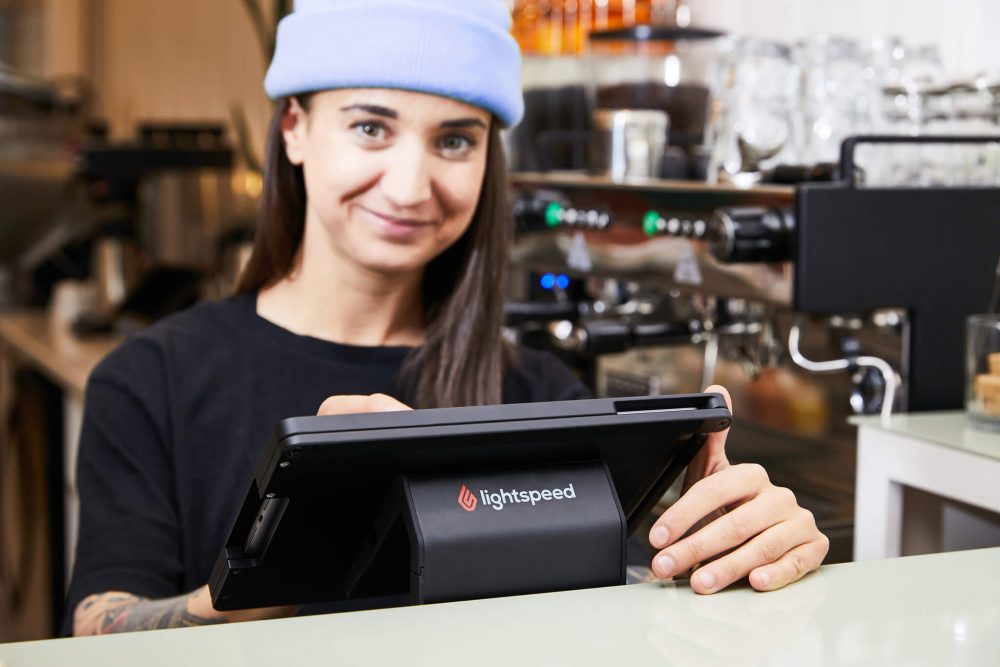 But the benefits extend further than that. For example, say your restaurant is participating in an outdoor food festival where you sell samples of your products, and you decide to take a cash register or legacy POS system with you to handle sales.
Not only would it be clunky to transport, but you'd also have to add all the sales from the trade fair into your fixed point of sale manually.
Whereas with a cloud-based ePOS system, all your sales data can be fed back into one back office, no matter where they're made.
Are you feeling limited by a stationary cash register? Wasting time and energy moving back and forth between tables and your terminal? Then it may be high time to switch!
2. Smoother payment processing

With a traditional point of sale cash register, you'll most often have to add additional payments software to handle card transactions.

This would most often involve a member of staff manually reconciling card transactions at the end of the day—an tedious, time-consuming and error prone process.

Many ePOS systems, on the other hand, have integrated payments software that you add to your existing set-up.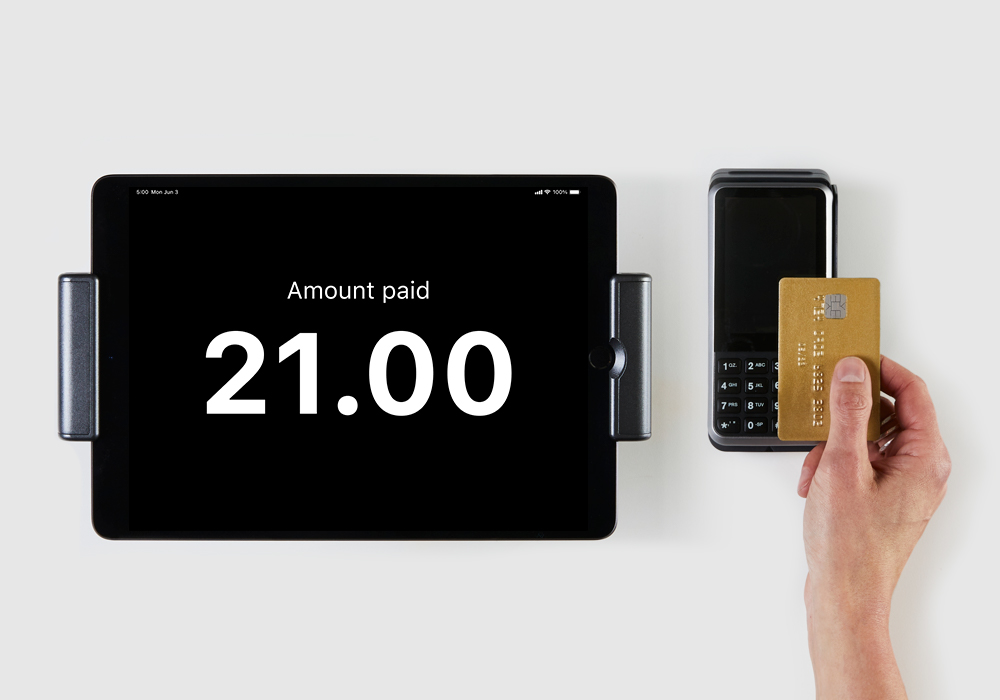 That means card transaction data is saved automatically on the system without the need for reconciliation.

Integrated payment software also makes the process of taking payments faster and less error-prone. The cash amount of a customer's bill is automatically transferred to the payment method when you tap 'Pay'. This saves time by eliminating manual entry and reducing errors.
Is a non-integrated payments software costing you valuable time? Are you spending hours each week reconciling card transaction data from one system to another? Then it's probably time to switch to an ePOS with integrated payments.
3. Greater scalability

Now don't get us wrong, a cash register or legacy POS is still a great piece of gear for a small business that isn't expecting much growth.

But your sights are set on bigger things: a cloud-based ePOS system is definitely the way to go.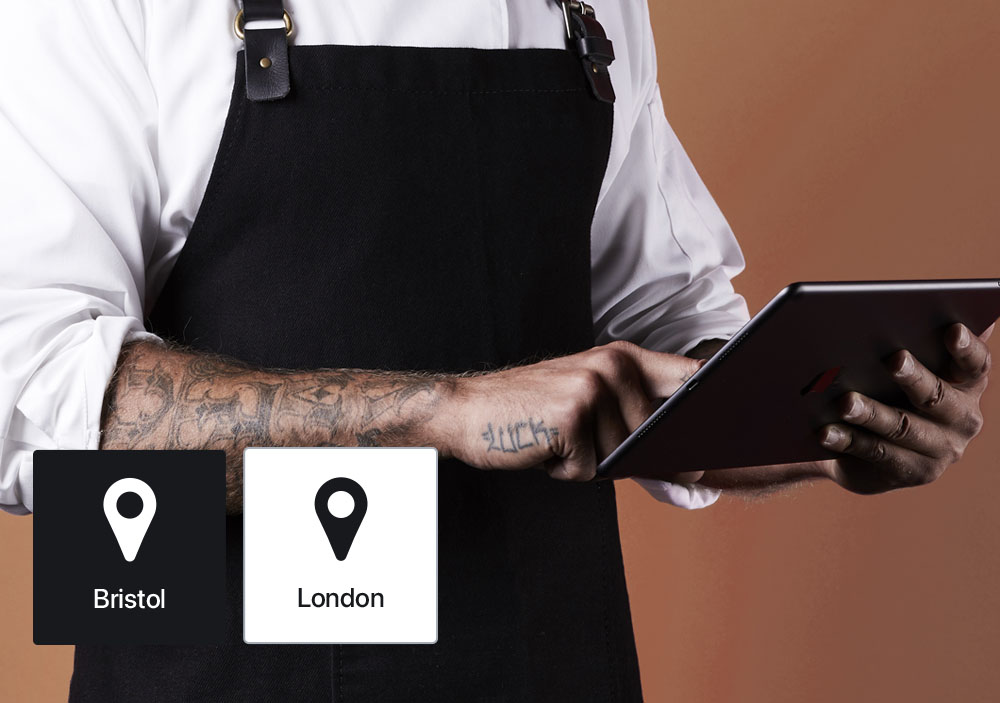 Why? Because they're cloud-based, no single ePOS screen exists in isolation. Sales, staff performance and inventory can all be tracked across several locations from a single screen.

And when you need to add a new location, getting set up is a quick and easy process.
Unable to consolidate all your locations' data on one system? Time to switch to Lightspeed!
Get geared up for growth
Looking to expand your restaurant business this year? Download our free guide to discover everything you need to know about expanding to new locations
4. Ease of Use and Updates

Anyone who has ever used a legacy point of sale will know that the user experience leaves something to be desired.

Interfaces are often slow, and the system rarely updates. This makes a lot of legacy systems unsuitable for keeping up with the ever-evolving demands of a business.

This is a crucial difference between legacy point of sale cash registers and cloud-based ePOS systems.

Most modern ePOS systems are continually updating and evolving their software to meet the needs of the market.

For example, when the 2020 pandemic sent the need for QR-code enabled contactless ordering through the roof, Lightspeed responded by developing Lightspeed Order Anywhere.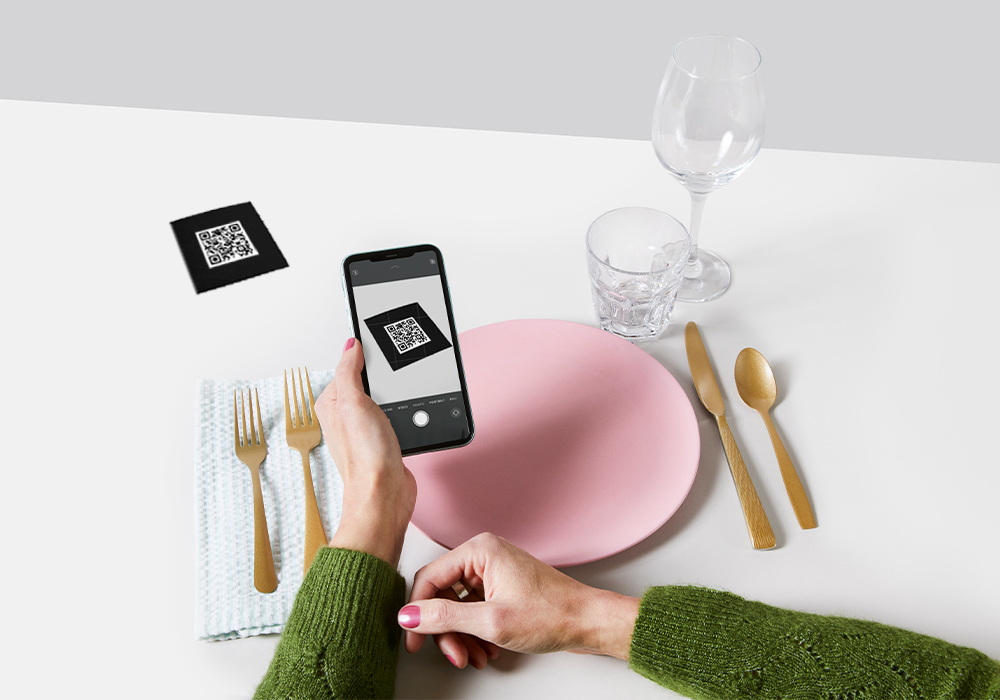 It's a simple straight mobile ordering platform that allows guests to order remotely either from their table or for pick-up.

Orders are sent and received directly in the ePOS system—something that likely wouldn't be possible with a traditional cash register or legacy POS system.
If you're pulling your hair out over a slow and clunky user experience, then it may be time to switch.
5. Access to a network of integrations

The mark of any good restaurant point of sale is it's flexibility. Many cash registers and legacy point of sale systems fall behind in this regard due to their inability to integrate with other hardware.

Most modern ePOS systems have custom Application Programming interface (API) capabilities that allow business to create bespoke software to suit the unique needs of their business.

An API is the meeting point between two pieces of software. At that meeting point, the two programmes can communicate and share data.
Most ePOS systems these days have integration partners that they're able to connect with through an API. Users can purchase these integrations and use them alongside their ePOS systems.
APIs allow business operators to 'call' their data from one system to another. In other words, it integrates with a system to make use of the data it stores. Together they can create something greater than some of their respective parts.
Lightspeed integrates with some of the finest restaurant technology to give operators all the tools they need.
OpenTable
OpenTable is one of the world's largest online networks for linking guests with their favourite restaurants. When integrated with Lightspeed Restaurant ePOS, you can:
Assign guests to tables at the time of arrival, which will automatically open the same table in Lightspeed with the customer attached to it

Upon payment, the total cash amount of the customer's food and drinks will synchronise to OpenTable,
From there, they can accommodate bookings and assign tables and waiters from three types of guest:
Online reservations made directly through OpenTable

Reservations made from non-integrated methods e.g. phone

Walk-ins who haven't yet reserved a table
Marketman
Marketman pulls sales data from Lightspeed to give detailed insights into how your inventory is performing. You can also send and receive purchase orders from suppliers, and record suppliers on the platform.

Track food costs down to the millimetre

—Sync recipes in Lightspeed to inventory items in Marketman and track food costs



Never run out of stock

—Get alerts when you've reached the minimum on hand of specific inventory items

Track loss and waste

—compare revenue versus costs on particular menu items and work more efficiently

Forecast inventory needs

—

get an accurate picture of revenue by comparing theoretical versus actual sales and use that data to forecast inventory needs with greater accuracy.
Planday
Transform your business data into actionable insights to drive you forward. Lightspeed's seamless integration with Planday saves time and labour costs by consolidating employee management within a single easy-to-use app that integrates with Lightspeed ePOS.

Bring more efficiency to scheduling

—Update and modify schedules through an app, giving staff transparency and allowing them to swap shifts, request vacations and set availability.

Save labour costs with accurate time tracking

—Staff can punch in and out from the app, and they'll get reminders to punch out when their shift finishes. You set a GPS radius around your location so you know who is on site, and when.

Share data from your ePOS for detailed insight

—overlay employee data from Planday with revenue data from Lightspeed ePOS to fully utilize your most profitable staff.
Time to modernise your restaurant tech?
Start your digital transformation and ignite your business's potential today. Download our guide to find out how.
7. Better access to data
A traditional cash register offers little in terms of reporting, except for maybe an overview of your transactions within a given time frame (and even then, probably only cash transactions).

While some legacy POS systems do have reporting features, it's usually unsophisticated and lacks the depth and detail to reliably inform business decisions.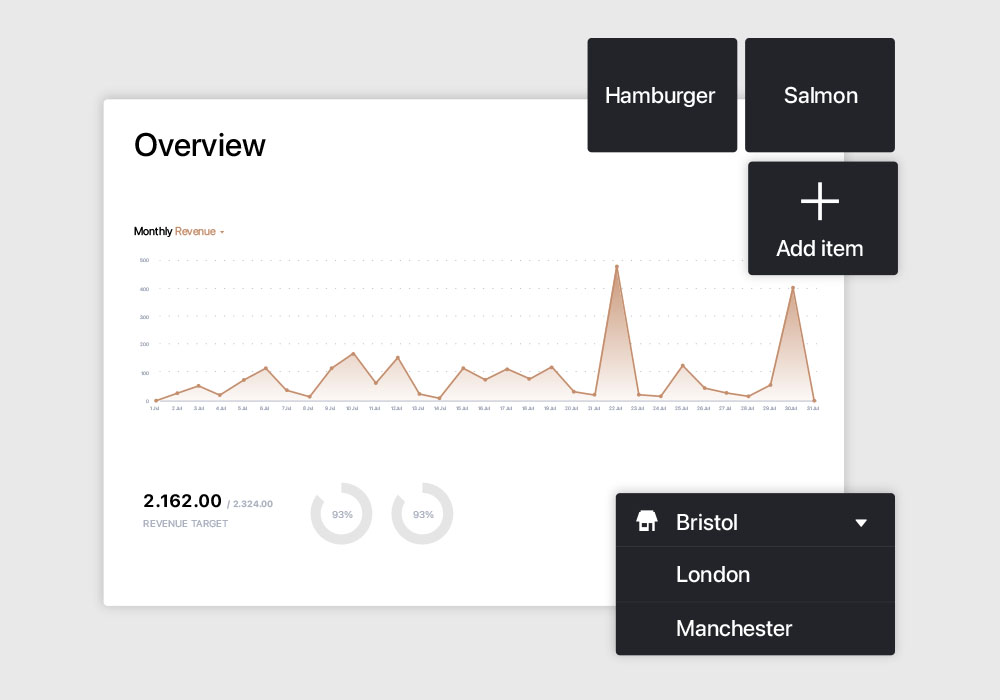 With a cloud-based ePOS system like Lightspeed, in-depth reporting is part and parcel:
Business reports:

track your financial information across a given time period, including gross and net sales.

Product reports:

Crucial part of good

inventory management

is knowing how your different menu items perform. Product reports give you a detailed breakdown of which items are bringing profits and which are costing you.

Shift reports:

Track sales by shift to get a snapshot of employee performance, utilise your best staff and optimise your

labour costs.
Invest in tech for the future
There's never been a more crucial time to invest in tech solutions to drive your business forward.

The market may be saturated with options, but by doing your research you can find one that suits your business.
Get the tools to drive you forward.
Find out what Lightspeed could do for you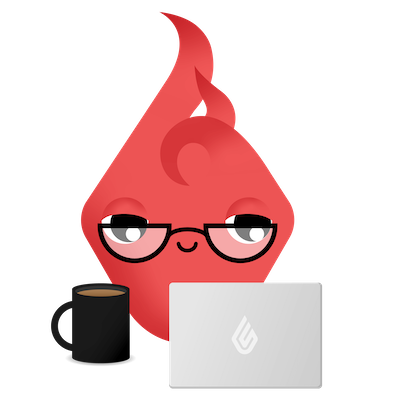 News you care about. Tips you can use.
Everything your business needs to grow, delivered straight to your inbox.