As a restaurant owner, retaining customers is a guarantee of steady revenue and lower acquisition costs. A study commissioned by Lightspeed reveals that nearly half of guests surveyed say that they can't support restaurants due to inflation. So, customer retention appears to be an absolute necessity to counteract the decline in patronage.
Here is an overview of the methods and tools that'll keep customers coming back and ensure recurring revenue.
Read on to learn more about:
The ultimate guide to restaurant marketing
Learn the best restaurant marketing tips, from social media trends, to traditional tricks that haven't lost their magic.
What are repeat customers?
In its simplest form, repeat customers are guests that return to your restaurant more than once. If you want to delve into the numbers, you can calculate your repeat customer rate. To do this, divide the number of repeat customers you have with your total number of customers.
This gives you your number of repeat customers. While the formula is more traditionally used for retail stores, you can use it within the restaurant industry to get a general understanding of repeat customers.
It's worth noting that a customer might have visited your restaurant a number of times, under a friend's booking. When they book for themselves the first time, it'll appear as if it was their first visit, when they are in fact a repeat customer.
This is why it's important to take the above formula with a pinch of salt, and instead focus on the different ways to increase repeat restaurant customers.
Why is it important to increase repeat customers?
Gaining new customers is more costly than retaining an existing customer. More repeat restaurant customers mean an increase in revenue.
Repeat customers often act as unofficial brand ambassadors, and the greatest form of advertising for your restaurant is word of mouth.
Not only is this free, but it can surface in many forms. Word of mouth can be customers sharing social media posts, telling their friends, buying vouchers to give to friends and family, or discussing your restaurant in the media.
How to identify repeat customers
To identify your repeat restaurant customers, you must first collect data. To do this, restaurant owners can use technology to better detect the consumption habits of their guests.
For example, ordering terminals, or online ordering tools via QR code, can be used to collect valuable data (e.g., email, address, or age) which is essential for building and segmenting the database.
Restaurateurs can also collect customer reviews, which are valuable for optimising service/menu or identifying weak points, but also, for example, to enable customers to benefit from exclusive promotional offers.
An ePOS like Lightspeed Restaurant has the advantage of being able to collect both quantitative data (average ticket, frequency of visit, most ordered dishes, etc.) and qualitative data (possible allergies, food preferences, and special requests). This enables restaurateurs to feed their customers a more personalised service, and maximise their chances of having guests return.
By having a 360 degree overview (similar to the reports generated by an ePOS such as Lightspeed), building a loyalty programme, and thus increasing repeat restaurant customers, becomes an easier task.
The different ways to increase repeat customers
Now you know why it's important to increase repeat restaurant customers, and how to identify them, it's time to look at the ways in which you can engage with them.
Loyalty schemes

One of the most popular ways to increase repeat customers is to create a loyalty scheme. A customer loyalty programme recognises and rewards customers who repeatedly purchase or engage with a brand. There's many different ways a loyalty programme can look.
Some examples include:
Customer discounts

Freebies

A rewards programme (like a stamp card) or a point system

A loyalty 'tier' system (with improved rewards and benefits for frequent customers)
For restaurants, a rewards programme is one of the most popular forms of a loyalty scheme. You could offer a free coffee after 10 coffees have been purchased, or a free pastry on a customer's 10th visit.
Make sure to provide your customers with a loyalty programme they will actually enjoy. Keep your rewards and benefits fresh and relevant. If you want to do this, you can offer personalised offers based on their buying habits – more on this below.
Restaurant subscriptions

Just like gyms or streaming platforms, more and more restaurants are setting up subscription packages to build customer loyalty. Originally initiated in the United States (pioneered by the Taco Bell chain), other chains in Europe have followed suit, such as Pret A Manger, which offer a subscription for a few dozen pounds per month, giving their customers a certain number of free dishes or drinks per day.
Pret has chosen a coffee subscription formula (also known as Club Pret) at £30 a month, giving customers the opportunity to enjoy five barista-made drinks (organic coffees, teas, hot chocolates, and more) a day, plus 10% off everything else sold in Pret's stores, except at some service stations.
While the subscription formula has the merit of sustaining regular income over the long term, restaurateurs must find the ideal incentives to encourage customers to subscribe (or renew). A free dish per day to be selected from a menu, a discount on the main dish, exclusive dishes reserved for subscribers, or even private events, are some examples of incentives to be put forward.
Another major advantage is the collection of data on the consumption habits and profile of subscribers, at the time of subscription and during the subscription period, which restaurant owners can use to refine their menu or improve their service.
With two thirds of UK households (65%) having already taken out a regular subscription – with an average of seven contracts per household – restaurant subscriptions have a bright future ahead of them, provided that they can be set up successfully.
The power of personalisation
One of the key ways to build loyalty among your coveted customers, and increase repeat restaurant customers? Personalisation. Whether it's reactivating dormant customers who haven't been in for a while, or rewarding loyal customers, personalisation is key.
Whether it's a discount on a favourite dish, a voucher for a birthday, or an exclusive invitation to try a new menu, personalising the relationship with your customers is not just a matter of the right offer, but also of timing.
Again, an advanced ePOS is the ideal ally for deciding on the right moment: last visit, average ticket over the last six months, or the most ordered dishes are all examples of data that can be used to optimise your loyalty programme and send, for example, your promotional offer at the right time.
Offer delivery options

Adapting to your customer's changing behaviour is a fantastic way to keep customers coming back. One way to do this is to offer delivery. By launching a delivery service, you're able to retain customers who might not have the time, or inclination, to always eat in a restaurant.
An advantage of creating a delivery service is that you can maximise your delivery zone to reach as many customers as possible. With a delivery opinion, you have the chance to develop a loyal customer base who might not have otherwise been able to visit your restaurant.
With the customer data you gather, you can keep in touch with regulars with special offers, and reminder emails.
Showcase user-generated content

User-generated content is imagery and videos that your customers create at, or in, your restaurant, and share on their social media channels. A quick scroll on your social media channels may show you have a loyal following of customers who share content every time they visit your restaurant.
To nurture this relationship – and to encourage your customers to continue visiting and sharing content – you should share this content on your social media channels. As well as building a personal relationship with your customers, it's a great way to encourage new customers to visit, as four in five customers trust customer recommendations more than they trust ads.
Take feedback on board
You should let your customers know that you value their feedback, and that you're constantly willing to improve. To do this, you'll need to reach out to your customers every once in a while to make sure everyone's happy.
There is no bigger red flag in the industry than a restaurant that makes it difficult to contact them, offer feedback, or even complain. If you've got a Google Reviews account, disgruntled customers will make themselves known. And, you better believe, that when they do, not only will you lose their custom, but potential customers in the future who have been warned to stay wary of your business.
Offering your customers a chance to give feedback lets them know they're being listened to, and also allows you to correct any issues your customers may be facing. Encourage feedback by sending out surveys, and requesting reviews.
Cultivate an environment where customers know they're being heard. And, most importantly, respond to them, and let them know you're correcting any issues they might be facing. If you want to keep your customers coming back, you'll have to keep them happy.
Repeat customers are key to your restaurant's success
Whether it's a subscription programme, or a more traditional loyalty scheme, having a regular niche of customers is essential, but its success depends on the collection of reliable data (ePOS, reservation tools, online ordering) and the implementation of timely campaigns. Learn more about how Lightspeed Restaurant can help you keep customers coming back.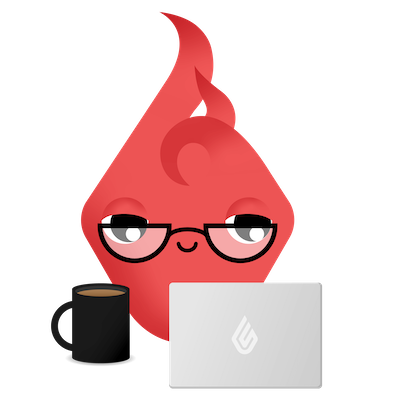 News you care about. Tips you can use.
Everything your business needs to grow, delivered straight to your inbox.