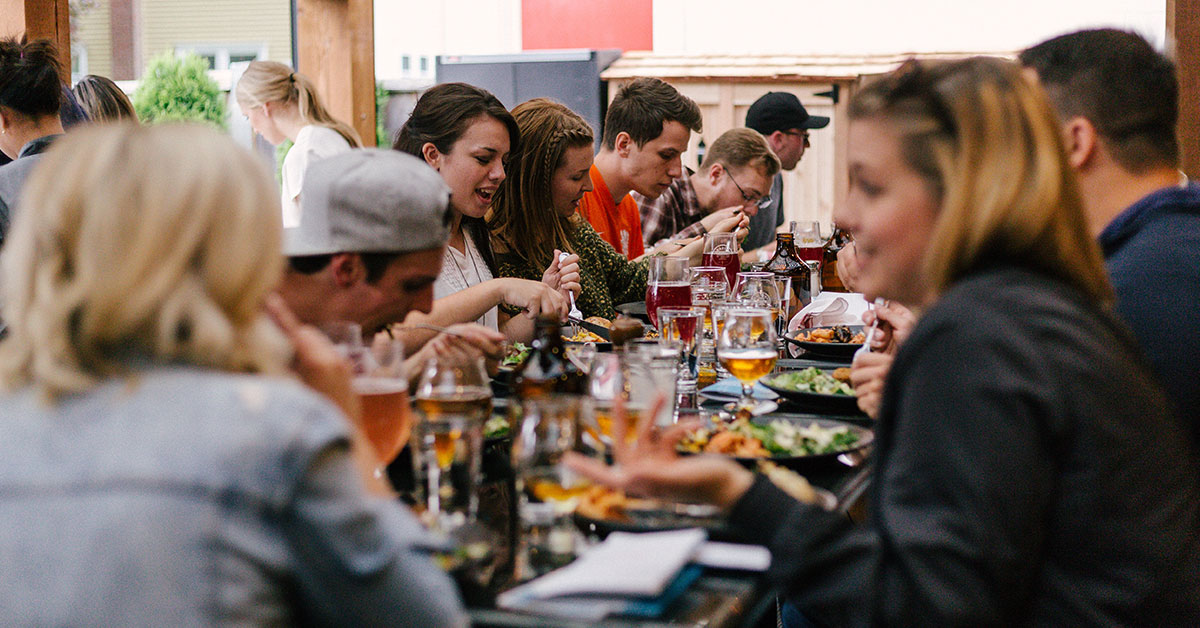 You've spent months, or even years, planning your restaurant.
You found the perfect space, assembled a dream team and designed a legendary menu. Now all that's left to do is open your doors and throw an awesome restaurant grand opening party.
How you launch your restaurant can make or break your business in its crucial first months. A successful grand opening will put your restaurant on the map and generate revenue, while a poorly executed grand opening (or lack thereof) could lead to a dangerous amount of time in the red.
We want your restaurant to be a success story, which is why we're sharing our top strategies for executing a restaurant grand opening that will create buzz and attract customers.
Get your menu ready for your grand opening
Your menu, the one piece of advertising that your customers are certain to see, is essential to the success of your restaurant. Download your free customizable restaurant menu template today.
Here's how to throw a successful restaurant grand opening:
1. Kick off with a soft opening
This is the standard advice for a reason. A soft opening is an exclusive event with a limited menu, usually a dinner, and many restaurants hold a few soft openings before their restaurant opens to the public or before hosting a grand opening. To ensure that the majority of media and social media buzz goes towards your grand opening, don't publicize the soft opening heavily.
A soft opening gives you the chance to beta test your menu and lets staff practice what they've learned from their employee handbook and training. Your initial soft opening might be just for family and friends, designed to test how your restaurant performs for the friendliest of audiences. You can also maximize your soft opening by giving out samples, getting customer feedback and incorporating the feedback into the menu, decor and service style before the big day.
Once you've made the necessary initial tweaks you can start broadening your audience to a few local influencers to create hype around your launch.
Who are considered influencers? If your restaurant is located in a metro area, they would be local celebrity and media influencers and those in high-profile industries (local musicians, social media influencers, athletes). If you live in a rural area or small town, your local influencers might be college sports stars or pastors.
Don't forget to use the soft opening as an opportunity to let customers know about the grand opening. Hand out invitations to soft opening customers, put up posters around the restaurant and on your windows and get the word out via Facebook and Instagram to promote the big event.
How far ahead of the grand opening should you soft open?
Two weeks is the perfect amount of time to get customer feedback, implement that feedback and promote the grand opening.
What should you do for your restaurant's soft opening?
Give out samples from your menu

Ask for feedback from attendees

Promote the soft opening with posters and social media coverage
2. Create a guest list for your restaurant's grand opening
It's crucial to be strategic about your guest list as you plan for your grand opening. Beyond inviting the public to the event, you should invite several key groups of VIPs.
First, invite the media and your mayor (or another ranking official from your town) to attend a ribbon cutting ceremony at your restaurant's grand opening. Second, invite friends, family and investors—any cheerleaders and supporters who made the restaurant possible. Third, invite more influencers, local social media celebrities who can create buzz and draw a crowd, to your grand opening.
Invite media and influencers to the grand opening to create buzz for your restaurant, and invite friends and family to express your gratitude for their support.
Who should you include in your grand opening guest list?
Local media

Government officials

Friends and family

Investors and partners

Local influencers and bloggers

Chefs, food critics and other local industry personalities
3. Partner up with local businesses or charities
As a brick and mortar business owner, you have much to gain from partnering with local businesses. As a new entrepreneur, you're part of a community now, and nurturing fellow businesses will pay off as you develop regular customers.
For your grand opening, consider getting creative with your partnership. If you are trying to attract pedestrians from the local dog park, maybe you set up outdoor seating and partner with a local pet shop to serve dog treats alongside sandwiches for humans. Or partner with a local movie theater to throw a creative 'dinner and a movie' event.
Building partnerships with these businesses, even other restaurant owners, now will pay off later as you band together with other local businesses to compete with nationally-owned businesses with much larger budgets.
Additionally, a charitable element in your restaurant's grand opening celebrations will not only draw people who like to spend their dollars to support good causes, but it will help you to build relationships within the community. Chron recommends choosing "an organization that is special to your business or to your personal life and [making] the story part of your proportional materials." The lasting effect will be a positive reputation among those who also support your cause.
4. Get involved with the community
One way to help make sure that you have a successful turnout when your restaurant grand opening finally rolls around is to spend time getting involved in community events leading up to the opening, especially in local events surrounding your new spot.
Not only will this give you tons of chances to get the word out about the event to community members, it also sets you up to start your business's relationship with your community on the right foot. You support them and they'll want to support you right back when it's time to open.
5. Give freebies or special offers to attendees
Run a crazy giveaway on your restaurant's opening day. Take a cue from Philadelphia-based Rita's Water Ice, which has been giving away free Italian ice on the first day of spring for the last 20 years. The giveaway draws crowds and media attention.
Think of giveaways as a marketing investment. Customer acquisition is a pricey, but important, expense for a new restaurant. Set a budget for how much you're willing to spend to acquire customers on your first day of business.
If you're opening a personal pizza parlor, for example, you might set a budget of $1,000 for your grand opening giveaway, which might be equivalent to 100 pizzas.
Consider giving your target audience limited-time coupons that will compel them to bring friends to your restaurant or return later to redeem their offer. Buy-one-get-one-free promotions bring in the extra foot traffic and limited-time offers (ex. "Get a scoop of ice cream with lunch if you come back this week") can turn initial customers into regulars.
Try out direct mail
Direct mail, that restaurant marketing workhorse, is a wonderful vehicle for coupons, as long as the coupon offer is sufficiently enticing. A 2018 survey showed that 30 percent of people will try a new casual or fast food restaurant when mailed coupons, and 25 percent would try a new pizzeria or fast casual outfit if mailed a coupon.
Because your direct mail coupons will be mailed to residents who live close to your restaurant, each coupon is an invitation and a grand opening flyer that will draw your potential customers to your new restaurant for the first time.
Even if a direct mail campaign is outside your budget, you can advertise your promotion on social media for very little upfront cost. Spending even $20 a day to boost advertising about your promotion on Facebook can be very effective due to the platform's targeting capabilities.
Create loyalty from day 1
If your special offer is a success, you can use it as a starting point for future promotions and loyalty programs. Use your point of sale system to determine your busiest and slowest times are and use coupons to boost sales during slow periods.
What kind of freebies should you give away at your grand opening?
Branded

merchandise

Coupons for free or discounted meals

Gift bags with non-perishable products

Points through your loyalty program
6. Be social
Alternatively, or in conjunction with the giveaway, you could give prizes to customers who attend your grand opening and spread the word about it by using your restaurant's branded hashtag in their social media posts.
Make sure that grand opening attendees are aware of the contest
You can do this by making an announcement at the event and/or placing flyers around the restaurant. Make the hashtag unique (ex: #johnnyspizzagrandopening) and encourage people to share photos using the hashtag so that they create a buzz that extends beyond the physical grand opening.
You can give prizes away at the event or afterward. A social media contest will expand your restaurant's reach beyond its walls and attract new customers who weren't able to attend your restaurant's grand opening.
How do you run a social media contest?
Create a hashtag unique to your establishment

Add a location to your Facebook Business profile so attendees can

geotag their posts

Publicize the contest on your social accounts and at the grand opening

Encourage participants to share their grand opening content, tagging your restaurant's location and using your hashtag
7. Create photo ops at your grand opening
Another way to spread the word about your restaurant to people who aren't at your grand opening is to create Instagrammable experiences. To attract social media buzz from the general public, set up photo opportunities that beg to be shared. You could set up a funky mural or neon sign like Chicago restaurant The Hampton Social.
Encourage anyone you see taking photos at the grand opening to tag your restaurant. Their friends, who may not have been at the grand opening, will see the photos and will want to check out your restaurant and use your space to create content for their own feed.
How do you create photo ops in your restaurant?
Create an ambia

n

ce

that aligns with your restaurant theme and target consumer

Have a main draw (plants, great furniture, neon signs)
Add a stunt to the marketing mix
Classic marketing stunts are alive and well. In your case, the most important criteria is the number of eyeballs your stunt will reach.
If you're a new restaurant located close to the local high school, consider announcing your grand opening at a championship sporting event—the one that attracts nearly every resident of your town. If your restaurant sells chicken sandwiches, for instance, a man in a chicken suit might have a dance battle with the high school's mascot during halftime. Or your pizza parlor could hand out raffle tickets to every fan as they enter the game, and deliver pies to winners as they are sitting in the stands.
And who knows? Maybe your stunt will take on a life of its own and become tied to your restaurant's brand. Nathan's Hot Dog Eating Contest, now a national event broadcast on ESPN, began as a humble advertising stunt. The goal? Ending up in the local paper. If you're a new business owner opening a restaurant soon, we'll bet that's your goal, too.
8. Have a separate grand opening for VIPs
No one says you can only have one grand opening! In fact, it could be beneficial to have separate openings for the general public and VIPs. Media and influencers will be more likely to attend an event if they have an exclusive invitation where they can schmooze with the who's who of the local restaurant scene.
Host a press tasting (otherwise known as a media dinner) or an influencer night as a VIP event. Equip these VIPs with press kits that contain information about your grand opening, as well as your restaurant's mission and core values (you know, the same one you have in your employee handbook) so that they can reference it when writing a story or Instagram post. Also, include a press release that tells your restaurant's story and contains information about the menu.
Get ready for the PR push
When you're opening a new restaurant, your goal is attention, and the most valuable attention of all is being covered in local media outlets and blogs.
Unless you live in a very small town or rural area, "new restaurant opening" is probably not compelling enough to get press on its own. But consider all the different angles from which a reporter might cover your restaurant. If you use healthy, local ingredients, that's intriguing to wellness reporters and business reporters who cover agriculture. If you are the first to bring a specific cuisine to a region, that story might appeal to culture reporters. If you offer a play area in the garden of your restaurant, the family section of your local newspaper might pick it up. You can then amplify any positive coverage on social media sites like Facebook.
Though it's a bit out of your control, you might want to try to launch your restaurant business during a "slow news" time to boost the possibility of press coverage. During the holidays, for instance, the lifestyle reporter at your local news affiliate will have less bandwidth to talk about a new restaurant.
It's important to remember that most coverage in the media does not happen by chance. PR professionals (or small business owners like yourself) pitch tailored stories to journalists to turn businesses into stories. And stories bring in customers
What should your press kit include?
Your restaurant's story: Share the story of how your restaurant started. Tell people about yourself and your motivations for opening your restaurant.
Restaurant facts: What's the inspiration behind your menu? Where do you source your food and wine? What's the history behind

your restaurant's location

?

High-resolution images of your logo, interior design and menu items: Make it as easy as possible for the people you invite to share your branding, photos of your dishes and your establishment's interior design. Remember, your goal is to get these people to create content to help promote your restaurant. Make sure you're providing them with visual assets that compel people to

make a reservation

.

Your team and their bios: From your head chef and sommelier to your business partners and investors, share their story, history, credentials and why they became a part of your team.
Additional press: If your restaurant has already been featured in articles or the press, including only the best snippets. This gives the media attending your grand opening something to base their coverage on.
Contact information: Include the contact information of whoever is the best touchpoint for journalists, media and influencers to refer to—whether it's to fact-check something or have their content reviewed before it's published. Include your restaurant's Facebook and Instagram account name and any branded hashtags you want them to use.
The public grand opening can be less formal. Share samples of your food and focus on making sure that attendees are enjoying themselves so that they'll want to come back.
9. Set a budget and stick to it
How much should you spend on a restaurant grand opening?
Fit Small Business recommends dedicating 20% of your store's first year marketing budget towards the grand opening, with a minimum of $6,000. If you're thinking $6,000 seems small, that's because it's on the conservative side of things, but with good reason. You don't want to blow so much of your marketing budget that you struggle to advertise for the rest of the year—having a big blow out party that everyone eventually forgets about because you don't have the advertising dollars to follow it up.
Invitations and advertising
The last thing you want to do is sink a bunch of money into a grand opening party and have no one show up. In addition to sending out grand opening invitations (everyone likes to feel special), the majority of your grand opening budget is going to go towards advertising for the big event.
Consider everything from sidewalk boards, banners and signs in addition to social media advertising, and maybe even a small ad in your local newspaper. If you've got the money you can go for TV and radio ads, but social media advertising and flyers are a great low-cost alternative. The key is launching your advertisements, in whatever form they take, early enough for your soon-to-be customers to plan on coming.
Food
Now that you've got people on your list for the big event, the rest of your grand opening budget will go to making the party happen and this isn't the place to skimp. Decorations are important, but the food is the real star.
As Chron explains, "the food served at a grand opening for a restaurant must represent the quality of the food your business will serve and will require a greater percentage of the budget" compared to the grand openings of other types of businesses that can get away with some coffee and pastries.
Free giveaways
In addition to festive decorations and food, people love getting things for free so some of your restaurant's grand opening budget should go towards prizes and giveaways. If you plan to give away a dinner for two at your restaurant, you'll have to factor in the average cost of a two-person dinner and cover that in your budget.
Restaurant grand opening cheat sheet
Opening the doors to your restaurant for the first time is thrilling. Maximize your restaurant grand opening by implementing these tips:
Get customer feedback during a soft opening

Be strategic with your guest list

Partner up with other businesses

Give away free food on your first day to generate buzz

Use social media to run a parallel giveaway

Create photo opportunities to reach customers beyond your four walls

Host two restaurant grand openings—one for VIPs and one for the public

Prepare an enticing press release
Opening day is right around the corner
Your grand opening will help set the tone for how your restaurant is perceived in your community. Even if you're low on cash and time, a little creativity goes a long way in announcing your brand new restaurant to the world and making your opening day a success. To make sure your grand opening goes on without a hitch, talk to one of our experts to see how Lightspeed's point of sale can make your launch feel like a breeze.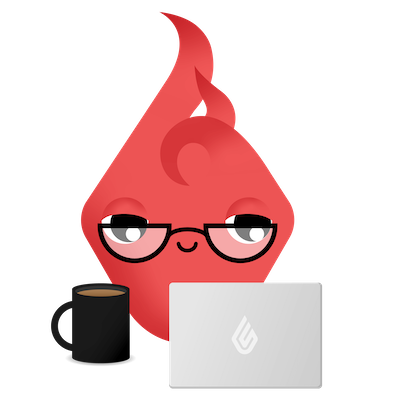 News you care about. Tips you can use.
Everything your business needs to grow, delivered straight to your inbox.